Judging the preseason is all about the intended outcome, and the Los Angeles Chargers can walk away from August feeling encouraged in spite of it ending with a 27-0 shutout against the Seattle Seahawks.
Seahawks veteran quarterbacks Geno Smith and Sean Mannion combined for more than 150 passing yards and a touchdown, and Alex Collins punched in another, but the play of the day came in the opening drive — a Cody Barton strip-sack that turned into a Marquise Blair touchdown.

---
Click here for more PFF tools:
Fantasy Draft Kit | PFF Betting Dashboard | PFF Fantasy Rankings
PFF Fantasy Projections | NFL Premium Stats | Win Totals Tracker
---
Quarterbacks
Geno Smith went 11 of 16 for 90 yards. He controlled the game, was smart with the football and gave a good look at the new offense in Seattle under new offensive coordinator Shane Waldron. We can expect the 22% play-action rate under Smith tonight to balloon with Russell Wilson in the regular season.
Los Angeles played its base calls almost exclusively against Smith, as only four of his dropbacks came against more than four rushers. The Seahawks were smart to keep him ahead of the chains, as only three of his dropbacks came on third down, and he didn't convert a single one. 
Running Backs
Alex Collins had the best and busiest night of the Seahawks bunch, totaling 37 yards on 10 attempts and a score. Under Waldron, he will be playing in a system that emphasizes the run concepts he has the most playing experience with — inside and outside zone. Thirty percent of Collins' runs resulted in a first down or touchdown, which was key in keeping Smith and the rest of the second unit's offense ahead of the chains. Collins was also on the receiving end of what felt like all of the check downs, converting all seven of his targets into receptions and 52 yards gained.
| | | | | |
| --- | --- | --- | --- | --- |
| | Inside Zone % of Attempts | Outside Zone % of Attempts | Inside Zone YPC | Outside Zone YPC |
| Alex Collins' Career | 24% | 25% | 4.3 | 3.9 |
Wide Receivers/Tight Ends
None of Seattle's difference-makers in its receiving core were active for the preseason finale, and the players who suited didn't find much action. Penny Hart's three targets led the position group while D'Wayne Eskridge and Aaron Fuller tied for 19 yards to lead all receivers. Darece Roberson scored the group's only touchdown.
Offensive Line
The Shanahan/McVay system's ability to protect its linemen isn't just reserved for starters, as only three of the five linemen with more than 20 pass-blocking reps allowed a QB pressure. Trey Pipkins received the most reps in pass protection (38) and was only beaten by his rusher once. 
Defensive Line
L.J. Collier's 10 run defense snaps didn't return any stops or tackles for loss, but interior lineman Myles Adams found his way to one in the same amount of work. The limited amount of work in the run game shrank the opportunity to evaluate the Seahawks' front's ability to defend the run, but the unit more than made up for it in the pass rush department. Seattle's defensive linemen totaled 13 pressures on the night, and five of the eight-man rotation had at least half of a sack — Darrell Taylor's 1.5 led the way.
Linebackers
Barton's eight run defense snaps led the four active Seahawks linebackers, and he produced a tackle for loss. Barton's best rep came on the first third down of the night, as his unblocked pressure led to a sack strip of Daniel that was recovered and returned for a TD by Blair. Seattle's LB corps was only targeted three times and allowed one reception.
This is on the RB here for a poor scan. As soon as the center gets turned back, he should be replacing and picking up the Mike. Seattle got caught rotating into the pressure too, so he has to be alerted for that. https://t.co/Zh3yIAMDSk

— Diante Lee (@PFF_DLee) August 29, 2021
Secondary
With Seattle blitzing on over a third of Los Angeles' dropbacks, the younger backups on Seattle's roster found themselves in single coverage often. Safety Damarious Randall saw the most action, as he was targeted a dozen times in coverage, and he allowed four of his five receptions for a first down. As a unit, the DBs allowed an 89.2 passer rating, and eight of the 15 receptions went for a first down but only one was an explosive gain (over 15 yards).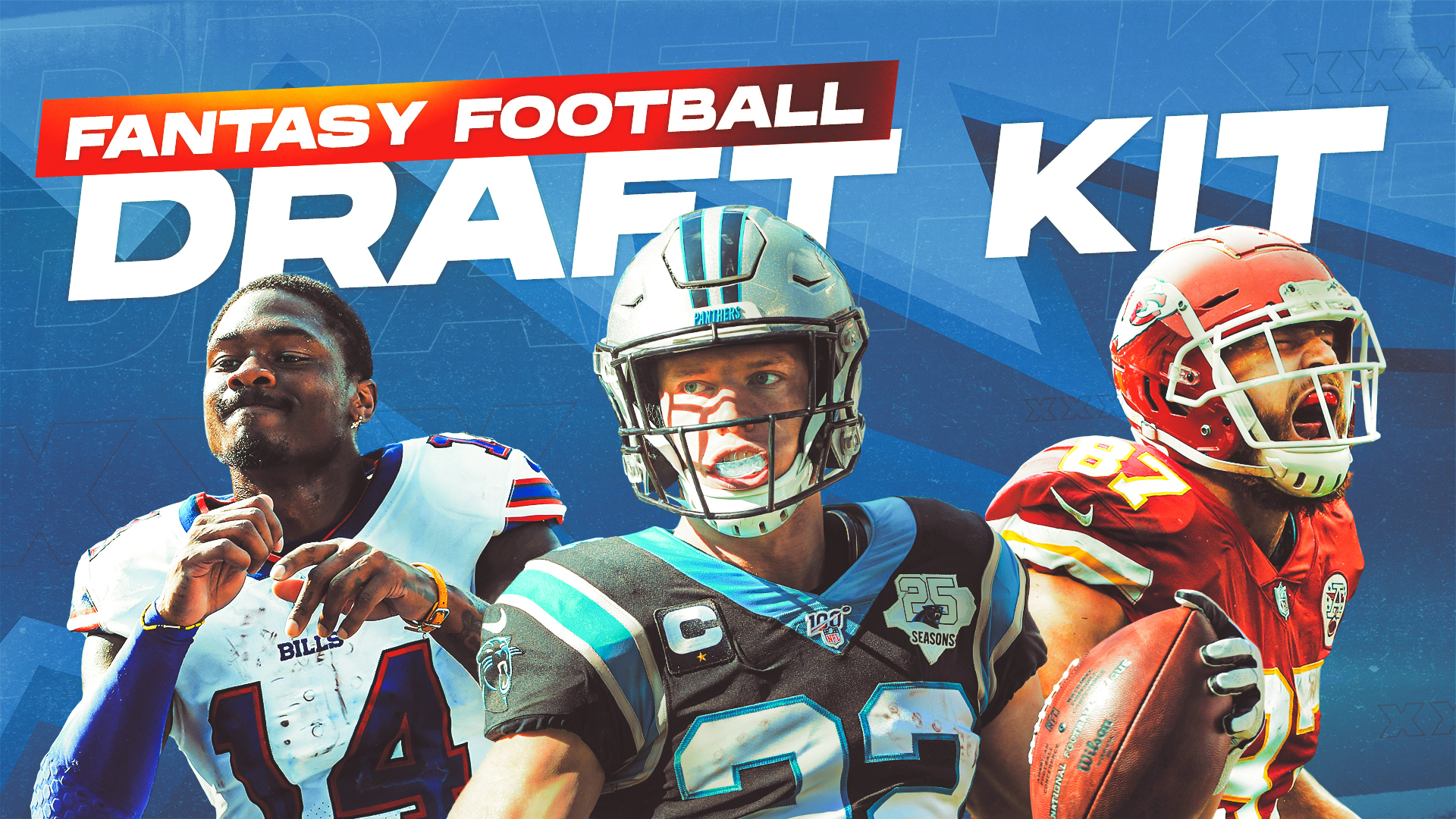 Quarterbacks
Chase Daniel left the game late in the second quarter with discomfort in hand. He took two sacks, including the strip-sack, but stabilized the offense and went 9 of 12 for 70 yards. He faced five rushers (a blitz look) on six of his 15 dropbacks, and his ADOT dropped to 3.8 from 13.0 against four rushers. His only turnover-worthy throw of the night came against the blitz. The early onslaught forced check downs on a night where he planned to push the ball much further downfield.
| | | | | |
| --- | --- | --- | --- | --- |
| Chase Daniel TTT | 3.5+ Seconds | 3-3.5 Seconds | 2.5-3 Seconds | 2-2.5 Seconds |
| Dropbacks | 3 | 1 | 2 | 8 |
| ADOT | 16.0 | 15.0 | 15.5 | 4.8 |
Running Backs
Los Angeles appeared to use the third preseason game to work out the last few kinks in the foundations of the passing game. No one running back had more than 10 carries on the night, but Larry Rountree III took the most snaps and production with 23 yards on his five attempts.
Wide Receivers/Tight Ends
Offensive coordinator Joe Lombardi must have lit a fire under his backup quarterbacks to let it fly in Saturday's game because the three leaders in targets were receivers, and Michael Bandy was the only of the trio with an average depth of target below 10 yards. Tyron Johnson caught half of his eight targets for 41 yards. Of his eight targets, only four were catchable, which was another reflection of the pressure bearing down on the Chargers' QBs.
Offensive Line
Without first-round pick Rashawn Slater on the field, there wasn't much to watch in terms of trench play for Los Angeles. Each of the five linemen who registered more than 25 pass protection reps allowed at least one QB pressure. Nathan Gilliam possibly had the worst performance on either team, surrendering three pressures in just nine pass protection reps.
Defensive Line
The Chargers' front four had a difficult time converting pressure into contact with the QB, posting only a QB hit and a sack in its nine total pressures. Chris Rumph II secured that lone sack and two hurries while producing two stops in the run game. Rumph's production stood alone in his group, as none of the others accumulated a stop or tackle for loss.
Linebackers
The Chargers only activated three linebackers for the game, and Nick Niemann again proved to be the most productive of the bunch. Two of his four tackles were defensive stops, and he added a sack in his four pass rush reps. Niemann was tasked with tackling a good amount of Seattle's check downs and played decently in space, as he totaled five tackles (only one missed) and two defensive stops in 26 coverage snaps.
Secondary
The Chargers' defensive backs allowed 21 of its 27 targets to go for completions, which resulted in a 78.7 passer rating. Tevaughn Campbell was targeted on five of his 30 coverage snaps, only allowed 16 yards and forced an incompletion. Rookie Asante Samuel, Jr. gave up a 19-yard completion on the one coverage snap he was targeted on, but he only saw eight coverage snaps on the night.