You can say "it's only preseason" until you're blue in the face, but the simple fact of the matter is that all NFL fans would rather see their 2021 NFL Draft pick make this list than not make it.
In assembling this team, we gave deference to those who ran with the first string and those who played more snaps. We start at the most important position in football with the rookie who was just named the New England Patriots starter for Week 1. 

---
Click here for more PFF tools:
Fantasy Draft Kit | PFF Betting Dashboard | PFF Fantasy Rankings
PFF Fantasy Projections | NFL Premium Stats | Win Totals Tracker
The newly-minted starter. His new role, and his spot on this list, should come as no surprise if you watched the Alabama product this preseason. He was the highest-graded rookie quarterback at 92.2 overall and the highest-graded preseason quarterback since 2013. Jones was accurate and efficient, finishing with an 81.6% adjusted completion percentage and no turnover-worthy plays. 
Highest PFF passing grades by rookie quarterbacks in the preseason (since 2015, min. 60 dropbacks)
| | | | |
| --- | --- | --- | --- |
| Name | Team | Season | PFF passing grade |
| Mac Jones | Patriots | 2021 | 92.2 |
| Patrick Mahomes | Chiefs | 2017 | 91.8 |
| Alex McGough | Seahawks | 2018 | 87.8 |
| Baker Mayfield | Browns | 2018 | 83.4 |
| Dak Prescott | Cowboys | 2016 | 83.1 |
The Patriots couldn't have looked much better with the quarterback and running back they drafted this year. Stevenson finished with 13 broken tackles on only 30 carries this preseason. Five of those 30 carries ended in a touchdown, and five more moved the chains. The only blemish on his resume was a lost fumble against the Eagles, but the sheer dominance on the ground makes up for that.
It wasn't a banner year for the top dogs in the receiving class, as most first-rounders barely played. But Marshall made the most of his opportunities and looks firmly entrenched as WR3 for the Panthers. His 3.93 yards per route run led all rookies, and he hauled in nine passes for 181 yards on 46 routes. 
One of the best stories of the NFL preseason, Strachan could go from seventh-rounder to starter very soon. The Division II product from Charleston finished the preseason with 10 catches for 130 yards. He's a massive 6-foot-5, 224-pounder who came down with four contested catches this preseason, leading all rookies.
Yeboah gave us one of the highlights of the preseason with his Hail Mary score this past weekend. He finished with 106 yards to lead all rookie tight ends on six catches. But more importantly to his playing time in New York, Yeboah finished with a 74.8 run-blocking grade. For an undersized receiving tight end, that's a good start.
While Forsythe isn't going to be in line for a starting job, he looks like a more than competent swing tackle at the moment. That's a steal for a sixth-round pick. This preseason, the 6-foot-9 tackle allowed only two hurries on 67 pass-blocking snaps and finished with a 75.3 overall grade.
Washington desperately needed Cosmi to hit the ground running after parting ways with Morgan Moses this offseason, and that's exactly what the rookie did. He already looks like a man among boys in the run game, where he earned a 92.5 run-blocking grade. While he's still a work in progress in pass protection and gave up a sack and a hit against the Bengals, he has the athletic tools to figure it out.
There were some serious question marks at guard for Buffalo this offseason, so Anderson's emergence is a welcome sight for the Bills' brass. The Texas Tech product fell to the seventh round before earning a 76.1 run-blocking grade and 71.8 pass-blocking grade this preseason. His pancake block on Bears linebacker Josh Woods was one of the best blocks of the preseason.
The fourth-rounder was the highest-graded guard this preseason. He looked like a natural fit on the interior after starting at right tackle last year for Ole Miss. He didn't allow a single pressure all preseason and finished with a 91.8 overall grade. 
Humphrey was one of the most battle-tested centers in the draft, making his smooth transition unsurprising, to say the least. He earned a 75.6 run–blocking grade to go with an 83.7 pass-blocking grade. That looks even more impressive when you consider it came while running with the Chiefs starters.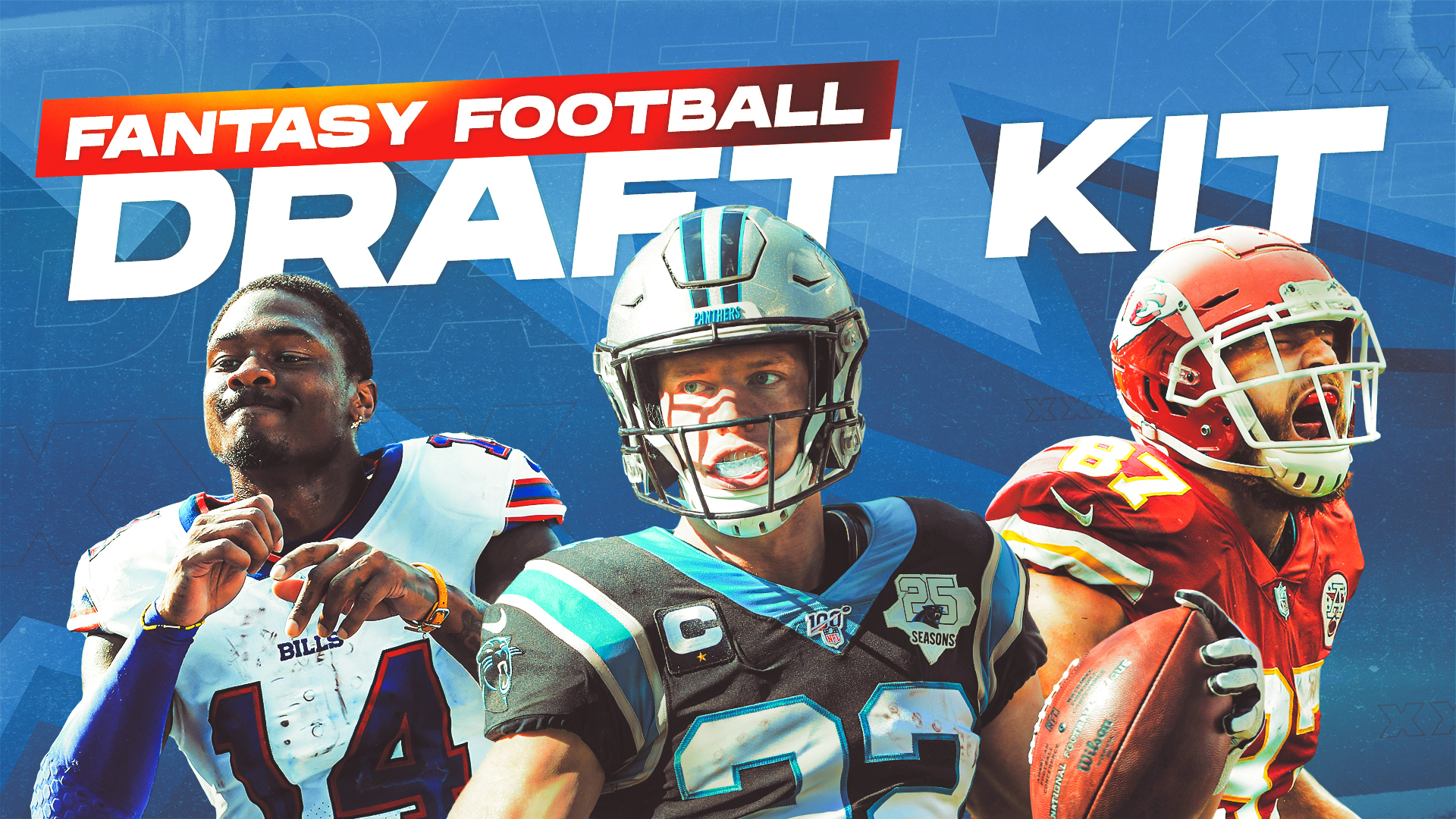 Onwuzurike hadn't stepped on a football field since 2019, making his appearance on this list even more impressive. It's often hard for a defensive tackle to make an immediate impact because of how physically demanding it is, but Onwuzurike did just that. The Washington product earned an 84.5 overall grade on 43 defensive snaps in two games.
Barmore flashed more as a pass-rusher this preseason than any recent Patriots defensive tackle. He recorded two pressures and two other pass-rush wins on only 15 pass-rushing snaps. While he only earned a 54.9 run-defense grade, that pass-rushing prowess is why he got drafted where he did.
Arguably the preseason's most impressive rookie defender, Paye was billed as more of a project than he looks. He finished with a 94.2 overall grade on 32 snaps and won a handful of reps almost immediately after the snap. Even on an NFL field, Paye still looks like a freak of nature athletically. He is just what the Colts needed on defense. 
Tryon looked like a different player than the one we saw in 2019. His teammates and coaches have raved about his work ethic and how he remade his body after opting out. The results showed throughout the preseason, with six pressures and two run stops on 88 total snaps. While he doesn't have a path to a starting job, Tryon will be a weapon in sub-packages.
I called Parsons the best linebacker prospect we've seen since we started grading college in 2014. Well, he just finished the preseason with the highest PFF grade PFF has ever given to a linebacker, too. He earned a 91.0 overall grade on 43 snaps for the Cowboys and did a little bit of everything. He already looks special.
The 49ers apparently know how to scout undersized linebackers. After finding steals in Fred Warner and Dre Greenlaw the past few years, they may have found another in Sullivan. The 6-foot, 215-pounder was targeted 10 times in coverage and didn't allow a single first down. He didn't miss a single tackle on seven attempts.
It's no secret that Las Vegas has had issues at cornerback in recent years. Hobbs is obviously a long shot to fix that as a fifth-rounder, but he was the highest-graded rookie corner this preseason. Hobbs played 57 snaps — 30 in the slot and 27 out wide — and earned a 90.7 overall grade. Both his pass breakup and his interception against the Los Angeles Rams came in an impressive fashion. Expect him to see serious playing time this year.
Four targets, one catch, 12 yards, a pick-six and a pass breakup highlighted Surtain's stat line. He was at his best from start to finish this preseason en route to a 90.5 overall grade. Surtain was billed as NFL-ready, and so far, he looks nothing short of that.
Molden looks tailor-made for the do-it-all role around the line of scrimmage. He can move seamlessly between the slot and the box while still making plays. The third-rounder was targeted nine times and only allowed seven catches for 30 yards — only 3.3 yards per attempt. This is Tennessee's starting slot cornerback.
Cisco's playmaking abilities have continued in Jacksonville. After averaging over one pass breakup or interception a game during his college career, he broke up two passes on only six targets in the preseason. Cisco impressed me most with his work around the line of scrimmage and his 76.5 run-defense grade.
Johnson was one of the best coverage safeties in the draft, and he lived up to it this preseason. On 69 coverage snaps, he allowed only three catches from five targets for 22 yards and two forced incompletions. Only one of those completions resulted in a first down. The Broncos have taken advantage of his prowess on the back end by playing him almost exclusively deep this preseason, with 74 of his 99 snaps coming there.