Super Bowl 55 will mark the second championship game in a row that two top-five passing offenses — as measured per expected points added (EPA) per pass play — face off against one another, as the second-ranked Kansas City Chiefs will go against the fourth-ranked Tampa Bay Buccaneers.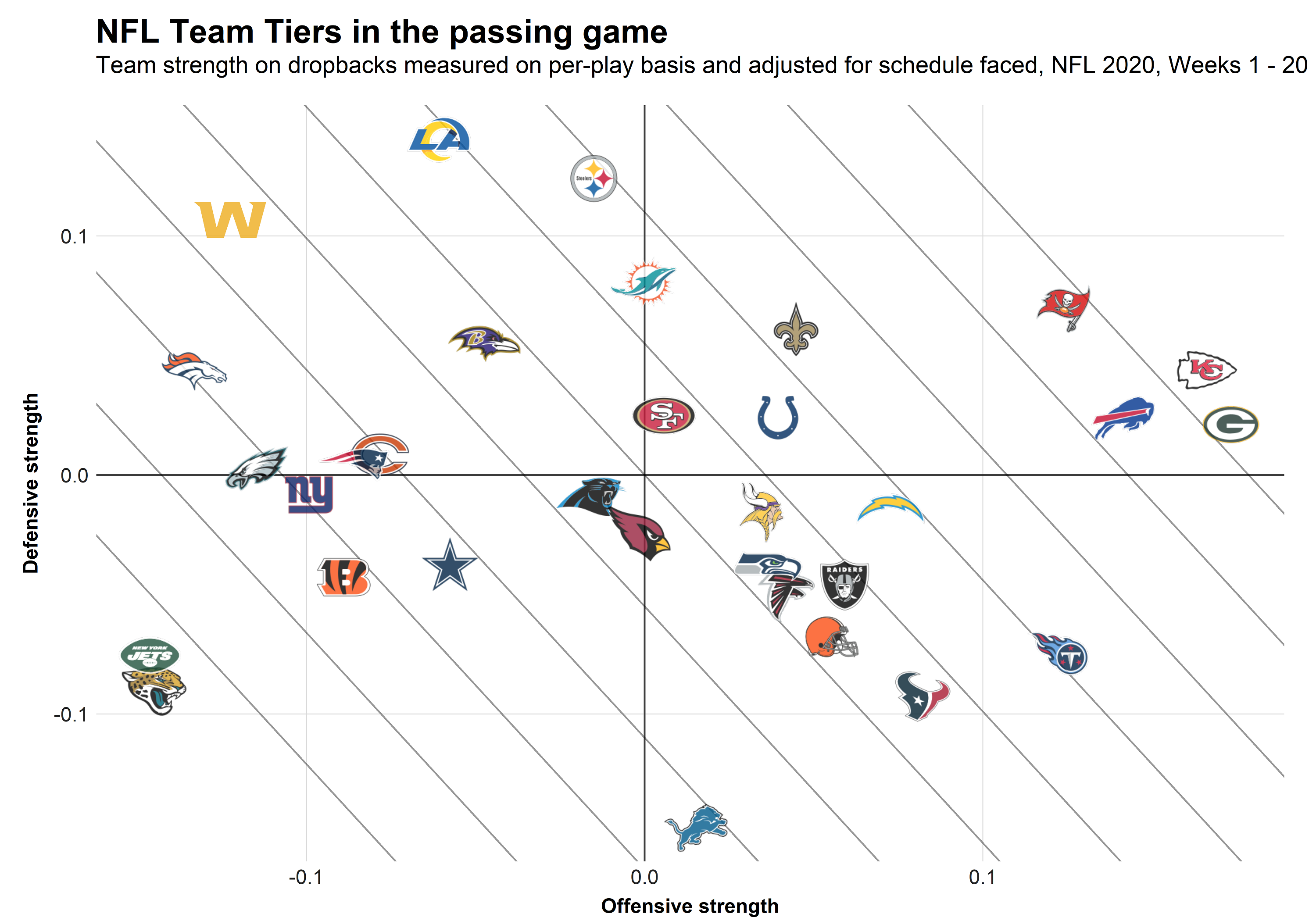 We all know that both the Chiefs and the Bucs can pass the ball. In this article, we want to describe "how" they pass the ball in a statistical way. We want to quantify the two Super Bowl teams' passing schemes and look at how the respective receivers fit in.
The Chiefs pass the ball on all downs; the Bucs like to run it on first down
Before looking at how the teams like to pass the ball, let's quickly look at how often they pass the ball. The Chiefs are famous for allowing Patrick Mahomes to sling it; they do so often and early, at a higher rate than any other team in the league after adjusting for situational factors like down, distance, field position, score and time left.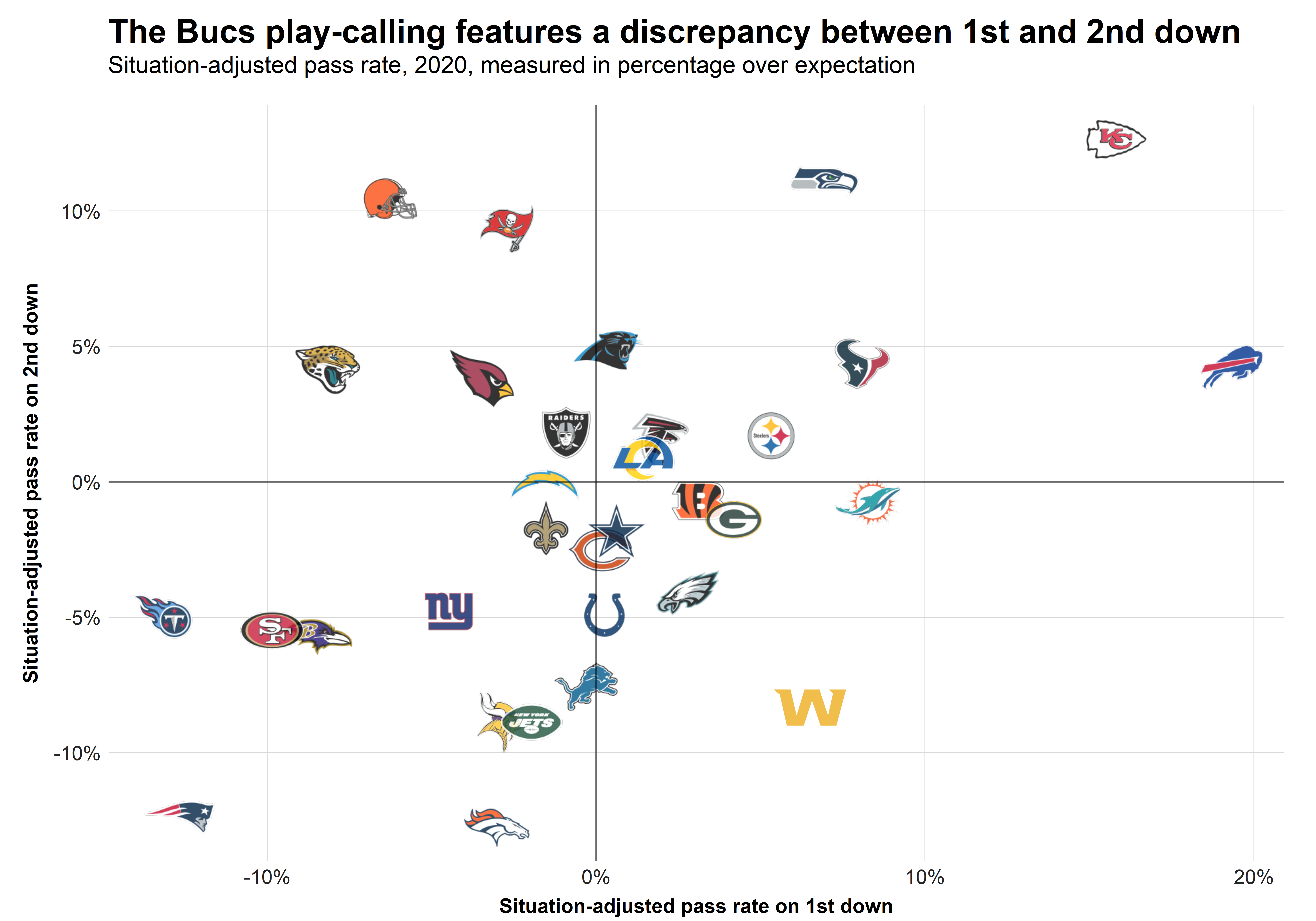 Naturally, this makes a lot of sense for a team that fields the best quarterback in the league.
Of course, the Buccaneers also field a quarterback who has shown very few issues in high-volume passing games. Still, Bruce Arians and Byron Leftwich seemingly set their 43-year-old signal-caller on a pitch count on first down, as they run the ball more often than expected on first-and-10. They make up for it by passing a lot on second down, which creates a predictable pattern on early downs, an issue that puts them in third-down situations more often than a top offense is supposed to be.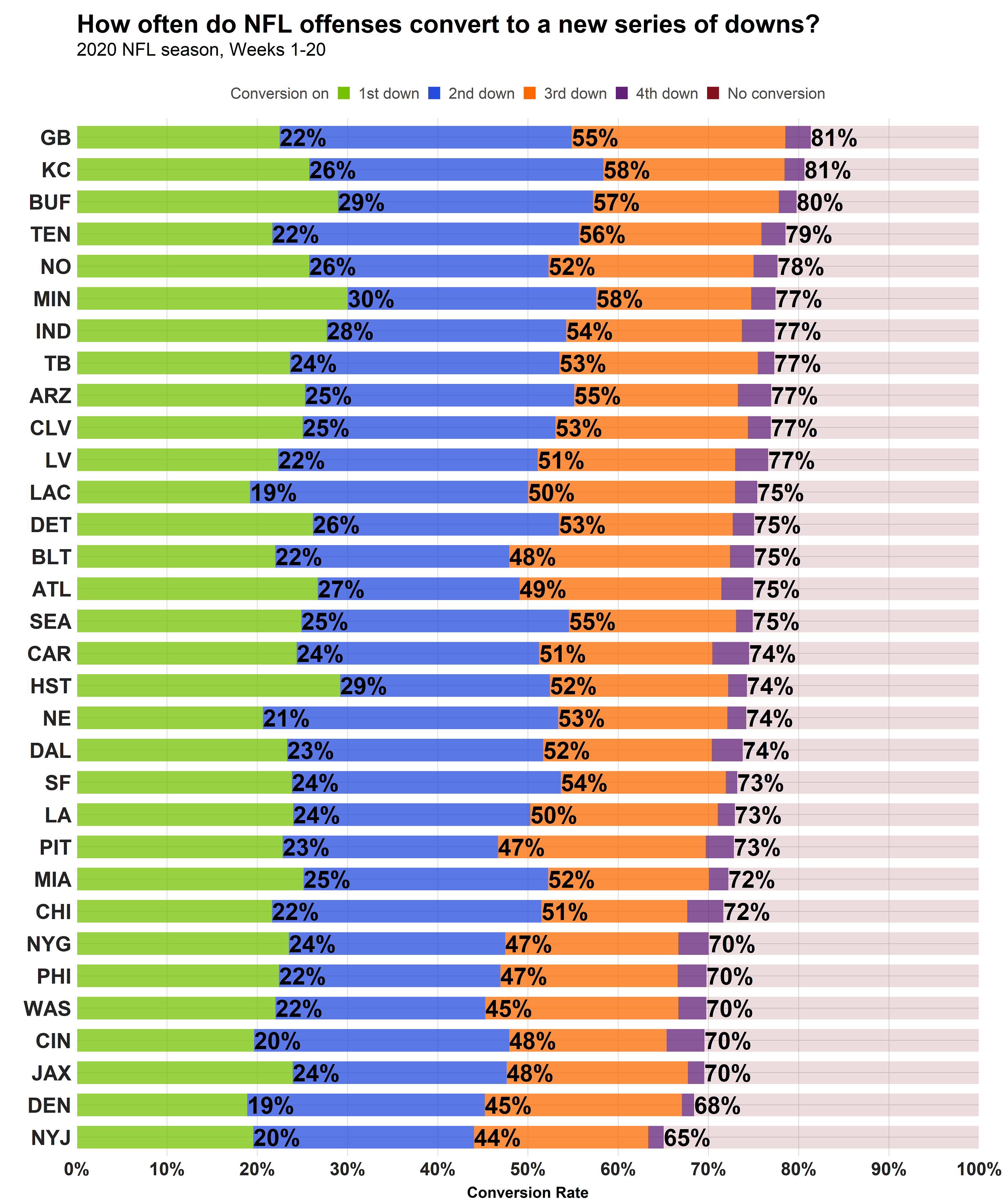 The chart above indicates that the Chiefs convert 58% of their series into a new series of downs by only using the first two downs, the highest rate in the league. Meanwhile, the Buccaneers do the same on only 53% of their series, the 10th best rate in the league. That's not bad by any means, but it's not necessarily what we would expect from the fourth-best offense according to EPA per play, a team that additionally fields a top-three-graded quarterback.
Subscribe to PFF Edge to continue reading
Already have a subscription? Sign In