The New England Patriots are in a tough spot this offseason, born entirely of their own missteps from a personnel standpoint over the past couple of seasons.
Tom Brady is scheduled to hit free agency, coming off the worst season he has had in more than a decade. And as I wrote last week, he was the victim of one of the worst receiving corps in the NFL last season. If the Patriots want to tempt him back to Foxborough to play another year or two — and given their alternative options, you have to think they desperately want to — they need to attack their lack of weapons in the passing game hard this offseason.
Free agency and the draft are still to come, but the Patriots have also shown in the past that they are prepared — perhaps even eager — to trade for proven receivers rather than rely on immediate impact from the draft. That opens up more options to overhaul a group that simply couldn't get open in 2019.
[Editor's Note: All EDGE and ELITE subscribers have full access to our free agency database, including rankings, grades, PFF WAR, contract projections and more! Subscribe today!] 
No. 23 Overall For…
Rumors continue to swirl about the Vikings dealing Diggs. Depending on how you interpret his cryptic content on Twitter, he's either actively hinting at his dissatisfaction or at a minimum not going out of his way to kill any rumors that he wants out. Diggs would be a phenomenal receiver in New England's system. He is one of the best route runners in the game and has an impressive blend of speed, quickness, run after the catch ability and contested-catch skills for a receiver of his size. Over the past three seasons, Diggs leads all wide receivers in contested catch rate (61.1%), just above Michael Thomas (59.8%). Diggs topped 1,000 receiving yards for the second straight season, having failed to reach that mark in his first three years, but in 2019 he saw double-digit targets just once. In that game, he caught seven passes for 167 yards and three touchdowns. Opposing teams may respect Adam Thielen, but Diggs is the Minnesota receiver who provokes fear in a defense. Diggs is already an excellent wideout, but he could be even better for the Patriots if they were to prise him away.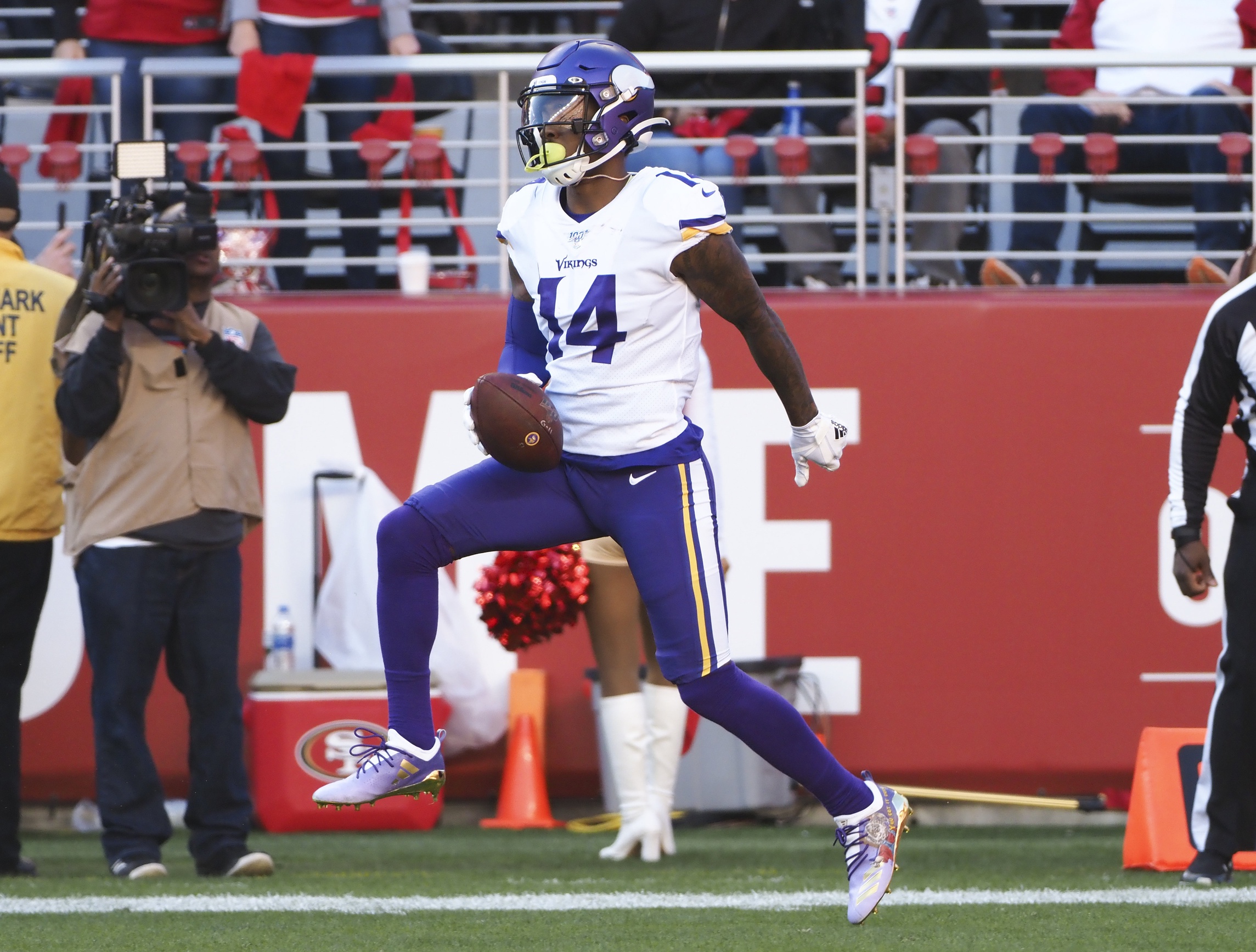 The 2019 season was supposed to see the birth of one of the best QB-WR connections in the NFL in the form of Baker Mayfield to OBJ, but the season was little more than a disaster for both players and the Browns organization as a whole. Head coach Freddie Kitchens lost his job at the end of it all, carrying the can for all of the failures. But from the outset, the collection and potency of the personalities all thrust together seemed like too much to harness in a positive direction. Beckham played through a sports hernia, which had to have had a significant impact on his production. And with a new front office and coaching staff in place, there's a chance we just had to wait a year for that connection. Still, you have to wonder what the Browns would take to trade away Beckham, and the Patriots may be wise to call up and ask. Beckham can be one of the best receivers in the game. He has two seasons with a PFF grade north of 90.0 and multiple seasons with 20-plus broken tackles after the catch. He could be a player to take advantage of Tom Brady's ability to deliver accurate passes underneath to create big gains after the catch.
Subscribe to PFF Edge to continue reading
Already have a subscription? Sign In