Lamar Jackson is a unique player, and that tends to lead to people being unable to reconcile his play with the traditional quarterback paradigms. Thus, the crazy conclusions commence. Famously, Bill Polian said pre-draft that the Baltimore Ravens' signal-caller should move to wide receiver, and in The Athletic's quarterback tiers article this week written by Mike Sando, an unnamed defensive coordinator had this to say:
"If he has to pass to win the game, they ain't winning the game. He's so unique as an athlete and he's really a good football player, but I don't (care) if he wins the league MVP 12 times, I don't think he'll ever be a 1 as a quarterback."
On the face of it, this seems absurd — particularly since you can point to multiple games just last year where Jackson did win the game in must-pass situations — but the point that coach is making is not uncommon when it comes to Jackson's discourse: He's a great athlete and football player, but if you force him into must-pass situations, he's not the guy.
As luck would have it, this can be measured and is not just something we have to take people's word for.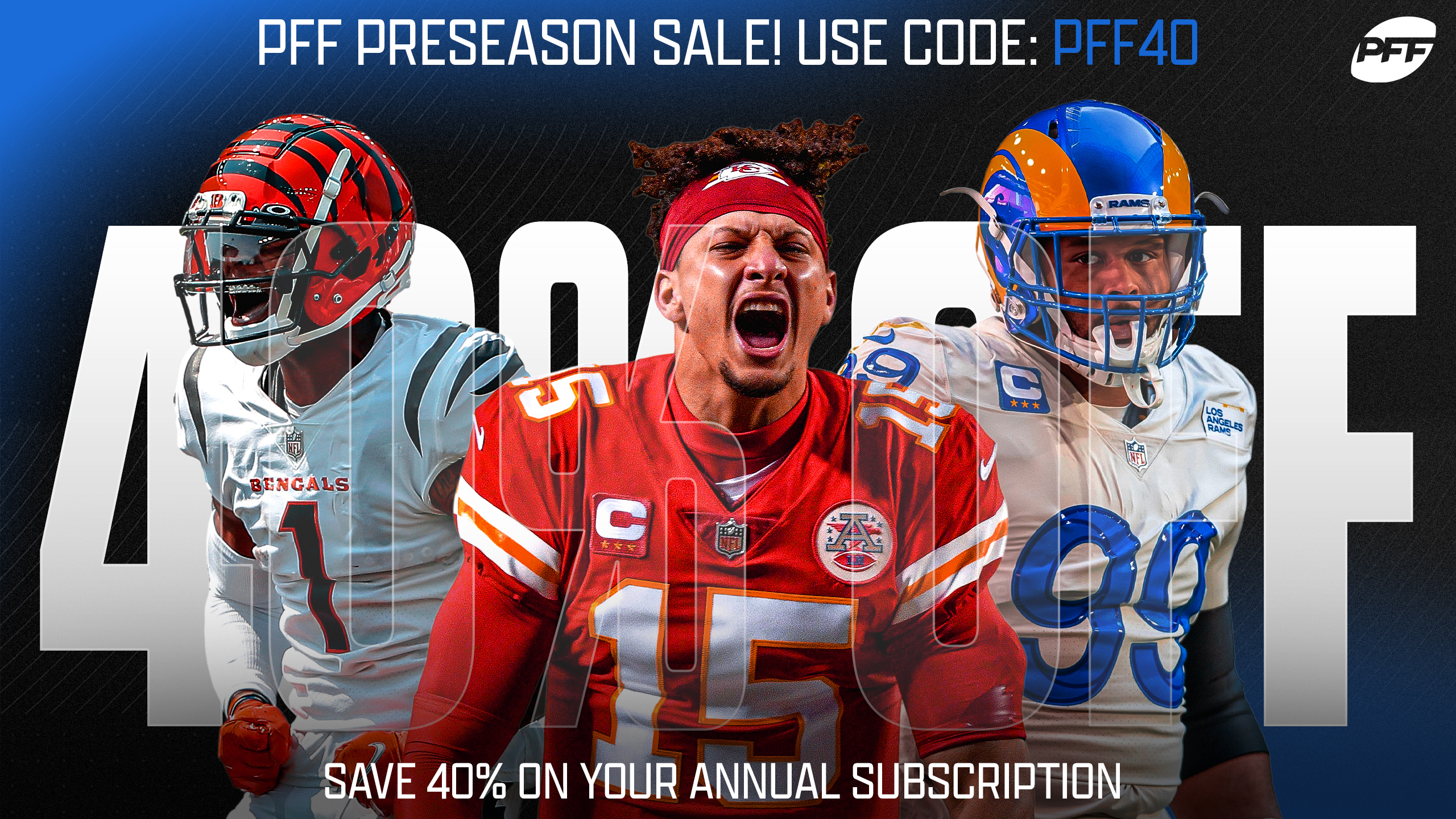 THE MYTH
Jackson does not struggle in passing situations, despite the narrative, particularly if we focus on the player he has become and not the player we saw debut as a rookie in 2018.
Oftentimes, narratives on certain players can be traced back to a single, usually high-profile, game. Jackson's starts with the wild-card loss to the Los Angeles Chargers in his rookie season. The Ravens had been causing the rest of the NFL all kinds of problems since he became the starter and the team debuted its new, bespoke offense built around him. The Chargers were the first team to come to the table with a unique game plan to stop it that had some real success. They countered Baltimore's run-heavy attack with extra safeties on defense, mirroring speed with speed, and they limited the Ravens to just 90 rushing yards all game.
Faced with having to pass the ball instead, Jackson went 14-of-29 (48.3%) for just 6.7 yards per attempt and a 78.8 passer rating.
The narrative was cemented a year later in Baltimore's divisional-round loss to the Tennessee Titans. The Ravens and Jackson got into a double-digit hole early in the second quarter and couldn't climb out of it, thanks in part to critical Jackson mistakes in an otherwise prolific statistical game.
DOMINATE FANTASY FOOTBALL & BETTING WITH AI-POWERED DATA & TOOLS TRUSTED BY ALL 32
Unlimited Fantasy League Sync
Fantasy Start/Sit Line-Up Optimizer & Waiver Wire
WR-CB & OL-DL Matchups, PFF Player Grades, & Premium Stats 2.0 Tools
Nathan Jahnkes Rankings - #1 Most Accurate Last 70 Weeks
PFF Best Bets, Player Props, & Power Ranking Tools
NFL Mock Draft Sim with Trades & Draft Grades
Already have a subscription? Log In