With all but four franchises looking toward the 2021 NFL Draft and free agency, it is a great time to look back at the offseason and evaluate the most valuable player additions.
Through PFF's proprietary WAR (wins above replacement) metric, we can assess which signings, trades and draft picks made the biggest impact this past year. Here were the most valuable offseason additions at each position from the 2020 season.
Brady is the obvious choice for the quarterback position, as he put together one of the best seasons of his career on his way to the No. 4 overall grade in the league. Despite joining a new coaching staff for the first time in his NFL career, and despite taking the field at the ripe age of 43, Brady excelled in the passing game once again, producing the league's highest percentage of "perfectly placed" throws. His arm strength was on display all season long as he racked up the most attempts (91), completions (36) and second-most yards (1,233) on passes thrown 20-plus yards downfield. It is new team, same Brady as he looks to propel the Buccaneers past the Green Bay Packers in the NFC championship this week.
Even though the first half of his debut season was a struggle, Taylor found his rhythm and went on a tear toward the end of the season. Through Week 10, the second-rounder averaged just 3.8 yards per carry, but he generated a monster 6.2 after that, tied with Aaron Jones for second among running backs. Thanks to his explosive midseason rebound, Taylor concluded his rookie campaign with the third-most rushing yards (1,169) and combined first downs and touchdowns (69).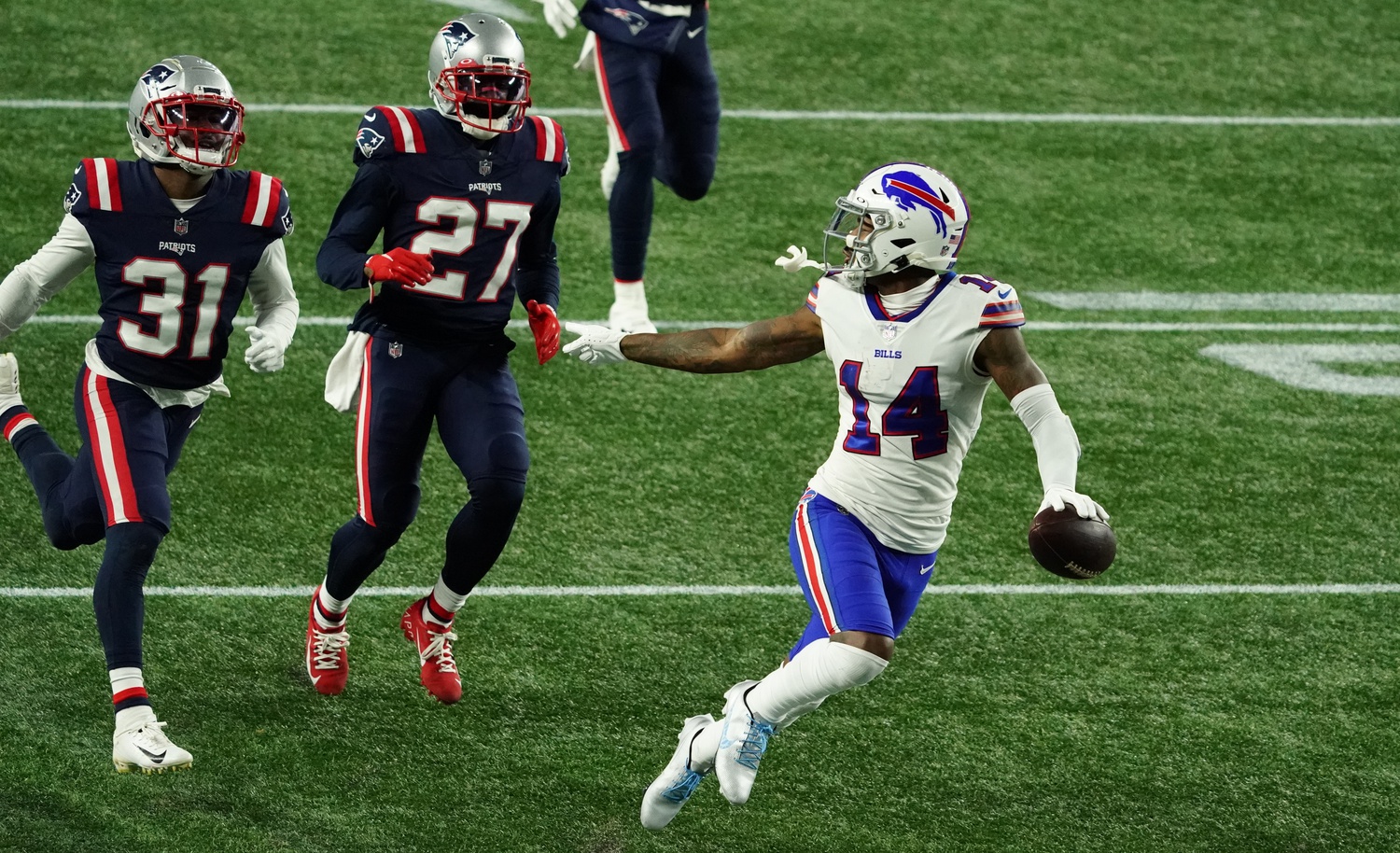 In his first season with the Bills, Diggs has already proved worthy of the hefty haul sent to the Vikings for his services. Diggs' 90.6 PFF grade is second only to Davante Adams and is eight grading points greater than his own previous career-high (82.6). Diggs is the definition of a playmaker at receiver, as he has forced 20 missed tackles after the catch and hauled in 36 receptions that gained 15-plus yards, both second-best at the position. He and QB Josh Allen will have their hands full this week as they aim to knock off the defending Super Bowl champion Kansas City Chiefs in the AFC championship.
The quarterback-turned-tight end was one of the biggest surprises of 2020. Across two seasons in Buffalo and one in Detroit, Thomas caught just 36 passes. In his first year with the Football Team, he doubled that figure with 72 receptions. Despite having a rotating door at QB, he was able to generate the seventh-most receiving yards (670) and fourth-most conversions (36) among tight ends. Whoever is the starting signal-caller in Washington next year will inherit a reliable receiving option.
In the wake of Joe Staley's retirement, the 49ers needed immediate help at left tackle and made the trade for Williams last April even though the veteran lineman missed the entire 2019 season. The move paid dividends, as Williams recorded a 91.8 run-blocking grade that ranked third among all offensive linemen. He also ranked sixth in pressure rate allowed (3.5%) among the 37 tackles who played at least 500 pass-blocking snaps. The 49ers fell short of the playoffs due to injuries at the QB position, but Williams pieced together one of the best seasons of his storied career.
The third-round rookie out of LSU started every game along the Seahawks' offensive line. He recorded an 83.5 run-blocking grade that ranked sixth among all guards, aiding in Seattle's run-heavy scheme. Most of his struggles in pass protection came from longer-developing plays or snaps where his QB held onto the football, something Russell Wilson is no stranger to. Lewis allowed just four QB pressures on plays that took 2.5 seconds or less from snap to pass compared to his 24 conceded pressures on plays over 2.5 seconds.
After locking down the center position for the Patriots last season, Karras stayed in the division and signed with the Dolphins. Karras was not all that impactful in the running game but was a standout in pass protection. He gave up a pressure once every 57 dropbacks, the sixth-best rate among centers. He signed a one-year deal to join Miami, and the Dolphins would be wise to re-sign him this offseason.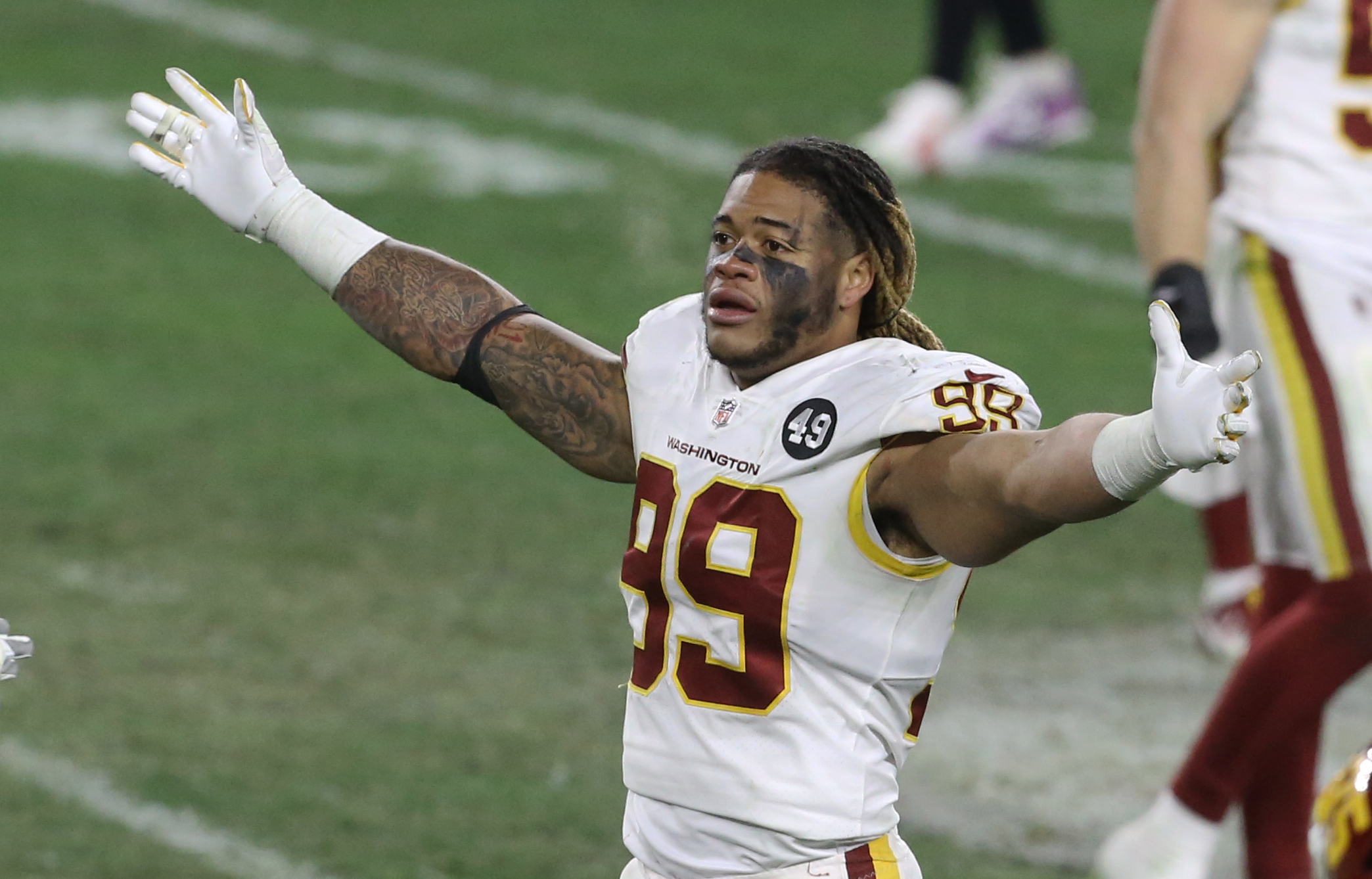 It's not easy for a rookie pass-rusher to come in and make an impact against the wily tackles of the NFL, but that's just what Young did this season. The Ohio State product earned an 87.7 PFF grade this season and was the only defensive rookie to surpass the 75.0 mark. Wreaking havoc along the defensive line was business as usual for Young, as he generated a rookie-leading 40 QB pressures and five forced fumbles, third-most among all defenders. The second overall pick confirmed all of his pre-draft priors, as his play demonstrated the potential to be an elite edge defender for years to come.
Buckner spent the first four years of his career terrorizing opponents in a 49ers jersey before being shipped to the Colts for a first-round pick. Even in a new team and scheme, Buckner maintained his consistency as a pass-rusher, generating the seventh-most pressures from the interior (53). Though sacks are not a stable metric, he was still able to record 9.5 of them in NFL terms, fourth-most among defensive tackles. The Colts defense was among the best this season, and Buckner deserves his fair share of the credit.
Martinez was a tackling machine with the Packers and did not miss a step once he joined the G Men. He posted a poor 57.9 grade in 2019 but bounced back with a 75.9 grade this year, seventh among linebackers. Though many second-level defenders were eaten alive by the onslaught of passing games, Martinez held his own by allowing zero touchdowns across 573 coverage snaps and 63 targets.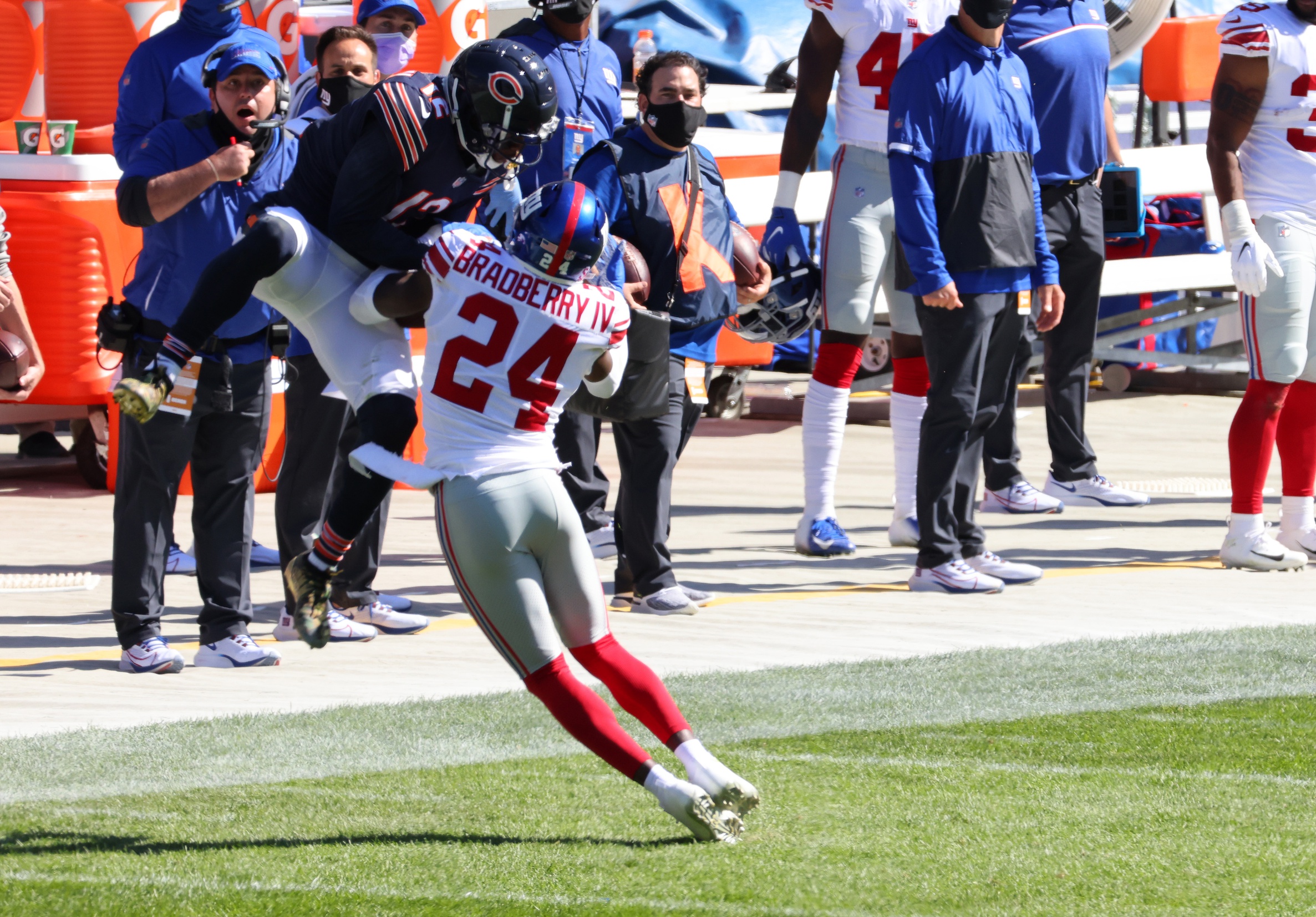 Joining teammate Martinez on the list, Bradberry put together a career year in his first season in New York, grading at 79.8 overall, good for seventh-best in the league during the regular season. He allowed the ninth-lowest passer rating into his coverage (70.1) and played over 1,000 snaps, making him one of just eight cornerbacks to do so. While there were other solid free agent and rookie performances at cornerback, none were as dominant as Bradberry's.
Gipson showcased his discipline for the Bears' defense, committing just one penalty on 1,130 defensive snaps. The veteran also flashed his ability to make plays on the ball by forcing two fumbles while nabbing two interceptions and five pass breakups. The nine-year safety patrolled the secondary at a quality level this season but will hit free agency once again in 2021.