In a move that has major ramifications for the entire NFL, the Green Bay Packers have traded away star wide receiver Davante Adams to the Las Vegas Raiders. The trade will impact both conferences and directly affect two playoff teams from 2021.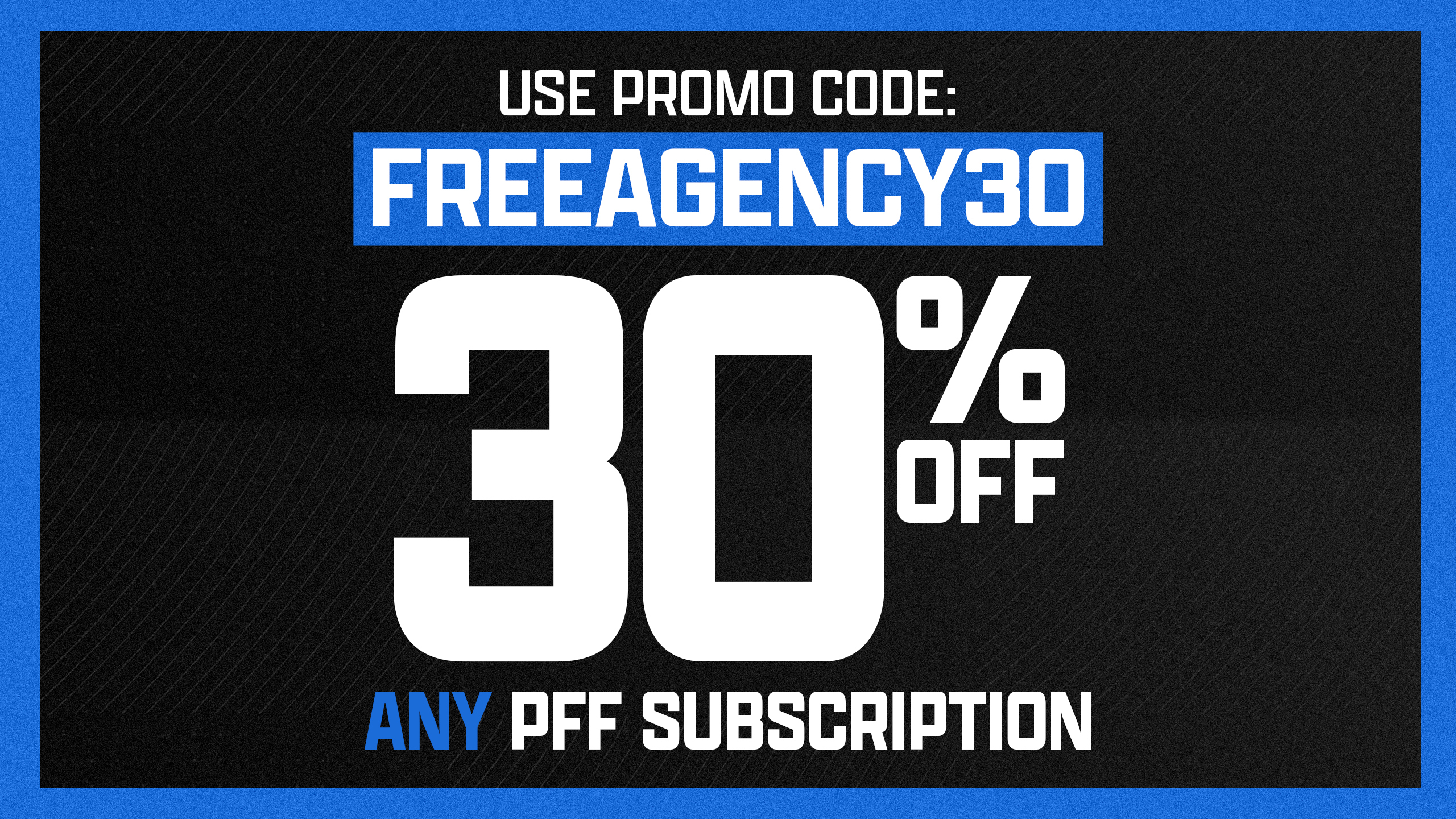 What it means for Green Bay
Aaron Rodgers to Davante Adams has been one of the most potent connections in the NFL for the past few seasons, but Green Bay has consistently been unable to find a viable secondary threat. Passes thrown to Adams have generated a passer rating of at least 100.0 in each of the last six years, but on the occasions teams figured out how to limit the damage, there were few consistent players in the offense capable of stepping up and winning.
Now, Green Bay has to replace arguably the best receiver in the game as well as find that secondary threat.
Click here for more PFF tools:
Draft Guide & Big Board | Mock Draft Simulator
Dynasty Rankings & Projections | Free Agent Rankings | 2022 QB Annual
Player Grades
---
Rodgers has been playing as well as any quarterback in the game over the last two years and had a passer rating of at least 96.7 when throwing to any of his top nine targets in 2021, so there is little doubt that he will be able to get it done regardless of who his receivers are. But the Packers are being graded on a different curve to most teams. They aren't interested in simply being competitive or winning 10 games and making the playoffs — this is a team chasing a second Super Bowl for Rodgers before he declines and is no longer able to make that happen.
Adams gained at least 2.6 yards per route run in each of the last three years. Nobody else on the Packers offense was able to top 1.52 last season, and no other wide out was over 1.43.
Green Bay simply found itself in too tight of a spot with Rodgers and Adams looking to command huge contracts as the best-paid players at their positions and couldn't find a workable way to fit them both under the salary cap going forward.
The Packers now have considerable work to do to find a solution that doesn't see Rodgers suffer a notable drop in production or their chances of contending for a Super Bowl diminish greatly as a result of the loss in quality. This might be a move Green Bay had to make, but it's difficult to imagine a scenario where it doesn't hurt them in the short term.
What it means for Las Vegas
The AFC West is in the midst of an all-time arms race, with all four teams loading up to contend in 2022. The Raiders have arguably the weakest quarterback situation in the division, so they are doing the only thing they can to compete — signing as many star players in other positions as they can.
They already grabbed Chandler Jones in free agency to add some much-needed reinforcement to the pass-rush, and now they add a legitimate superstar receiver to the offense for Carr to target. 
Adams and Carr were dominant together in college at Fresno state, and talk of a reunion in the NFL has been around for some time.
Derek Carr to Davante Adams at @FresnoStateFB was unfair ????

(via @CFB_History)

— PFF Draft (@PFF_College) June 30, 2021
When Henry Ruggs III was cut from the team last season, the Raiders had nobody capable of scaring defenses deep down field, and it changed the offense for the worse. Even when everybody was healthy, their main receiving threat was tight end Darren Waller, who finished the season with 102 targets in just 12 games. 
Waller and Hunter Renfrow are legitimate playmakers, but neither has the ability to win at all levels the way Adams does, and that missing skill set has the potential to dramatically change the Raiders offense.
---
Related content for you:
2022 NFL Free Agency Tracker: Cuts, trades and signings for all 32 NFL teams via PFF.Com
---
Before Ruggs was cut, Carr led the NFL in big-time throws (24) and had only six turnover-worthy plays. His average depth of target was 9.2 yards downfield, and only Tom Brady and Kyler Murray had a higher PFF passing grade.
Adams can replace what was lost in Ruggs and brings a lot more to the table as well.
In a division that now boasts Patrick Mahomes, Justin Herbert and Russell Wilson, the Raiders need every edge they can get to stay in contention and keep up with the buildup of talent that is happening around them.
It's the toughest division in the NFL, but a move like this proves the Raiders are looking to win it — not simply take part.