The result of Week 9's Monday Night Football game belonged to the Pittsburgh Steelers, but the moment was for rookie quarterback Justin Fields.
Click here for more PFF tools:
Rankings & Projections | WR/CB Matchup Chart | NFL & NCAA Betting Dashboards | NFL Player Props tool | NFL & NCAA Power Rankings
---
The road to this point was tumultuous for the young signal-caller, with lukewarm optimism from his head coach throughout training camp, a pitiful nine-sack outing against the Cleveland Browns and a painful three-interception game against the reigning champion Tampa Bay Buccaneers.
But on the road against one of the best pass-rush units in the NFL, Fields rose to the occasion and delivered season-highs in yardage (291) and big-time throws (5) while finishing his first game without a turnover-worthy play in almost a month.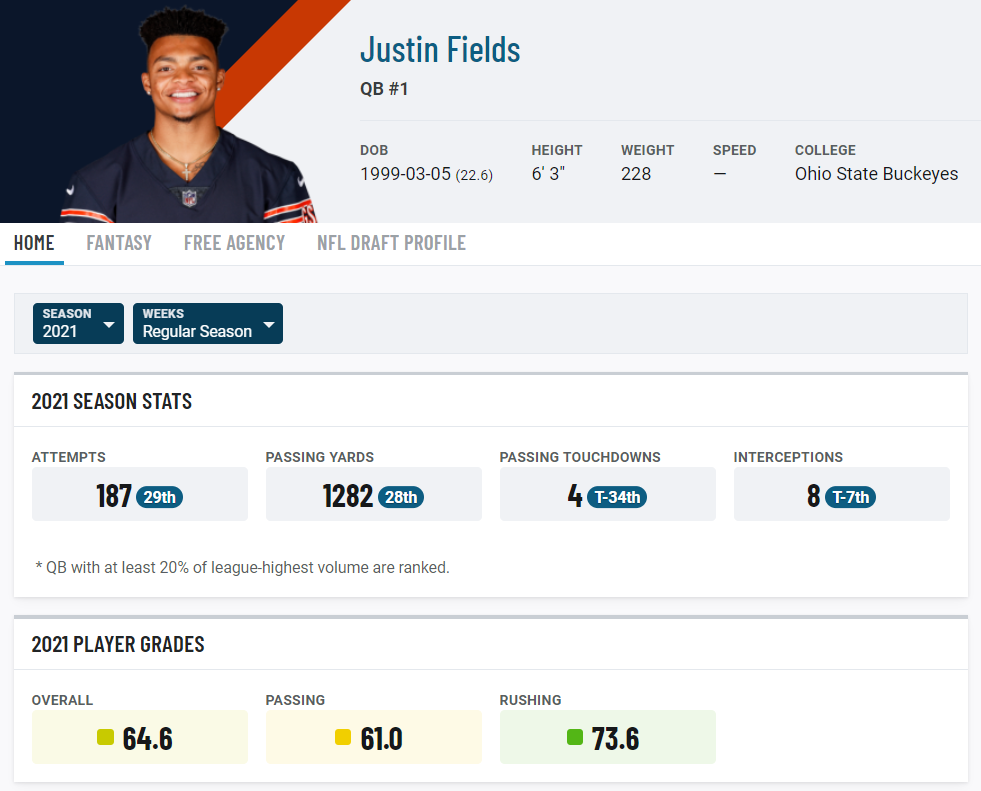 The season-high number that was most impressive, though, tells the story of who Fields is as a passer: his average depth of target was 16.5 yards. He leads all rookies through week nine in average depth of target (10.7) by over a yard and is second only to Lamar Jackson among the 35 quarterbacks with at least 100 dropbacks.
Not only did Fields take his downfield shots whenever he could, he also displayed the vast skill set that led his Ohio State Buckeyes teams to repeat playoff appearances and him to a first-round selection. The offensive identity and play calls are still being worked out around him, but you can see his development situationally and schematically.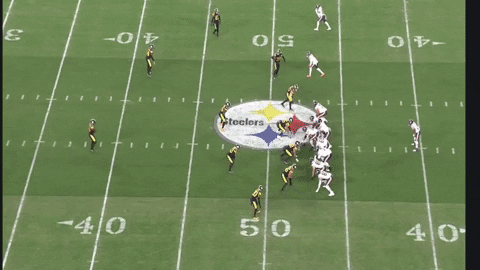 The Bears haven't had much of a run game, but that shouldn't preclude head coach Matt Nagy from calling more bootlegs. Fields has been an effective passer on "movements" — where the quarterback is faking the run and rolling away from the pocket — going 9-of-12 for 99 yards and two touchdowns. This is an easy way to stretch defenses laterally, find easy completions underneath and manufacture huge gains on double-moves and designer concepts to bust coverages.
Not only can these concepts help Fields as a passer by getting him away from the pass rush, they also liberate him to use his most valuable trait: creating offense with his legs. Of his 22 total dropbacks with bootlegs, eight have been scramble runs, netting 78 yards. Why Chicago hasn't used this concept liberally is beyond my understanding, but it certainly isn't for the lack of Fields' capabilities as a runner or passer.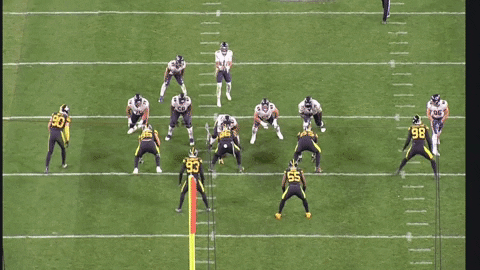 An easy-to-tell sign of a quarterback with high levels of arm and processing talent is what they can (and are willing to) do throwing the ball in the middle of the field. This isn't about taking "over the ball" checkdowns after all coverage defenders are at their deepest but, rather, pushing the ball into the intermediate or deeper areas. Fields made some strides during Monday Night Football, completing half of his six attempts 10 yards or deeper over the middle of the field for 69 yards.
These throws require a signal-caller to create windows with their eyes and body positioning, skills that no quarterback can hone without hundreds of professional reps. Fields has had to learn this the hard way this year, with seven of his eight picks coming on targets between the numbers. Against Pittsburgh, though, he did a much better job of recognizing the safety rotation, holding and moving zone defenders with his eyes and placing the ball where it needed to be.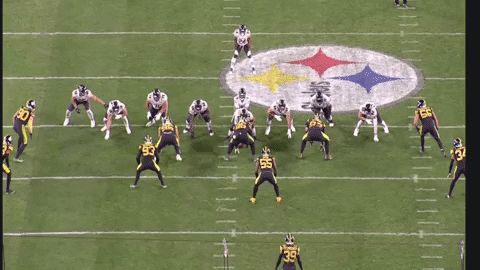 The degree of difficulty on all throws cranks up when pressure is involved. This is not exclusive to Fields, but there have been major issues for this passing game when rushers affect the pocket.
Coming into Week 9, Fields ranked fourth among the six rookie quarterbacks in dropbacks with pressure but first in times sacked and turnover-worthy plays. In the Pittsburgh game, he was sacked three times but still found a way to punish the defense down the field, finishing with 83 yards on 6-of-10 passing.
He didn't need to use his legs to beat pressure in that game, but it exists as a great option to get out of trouble. On 15 scrambles to escape pressure, he's averaging just under 11 yards, and if he can build on his passing performance, that will force defenses to play softer coverage and open up throwing lanes because eyes need to be on the dual-threat quarterback.
When pockets are clean, Fields has the second-best PFF passing grade among rookie quarterbacks (80.6) — behind only Mac Jones — and is tied for the most big-time throws. When you consider the abnormally high sack conversion rate defenses have had against Chicago, addressing the offensive line has to be an urgent priority because Fields has demonstrated an ability to operate the offense when things are under control.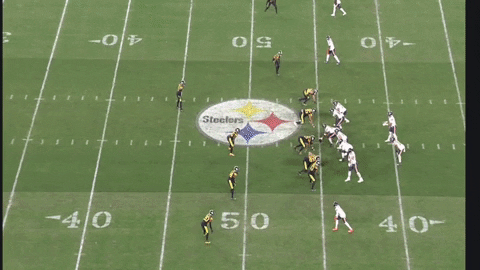 The "final boss" for quarterbacks who develop into franchise-changers is the ability to identify and punish man coverage by attacking mismatches. Against Pittsburgh, five of his attempts came against man coverage, and three were completed for 76 yards.
Where the offensive line has a burden to bear with protecting their quarterback, Fields has a responsibility to do the pre-snap work necessary to replicate performances like these. He has a clear area for growth with his throws against man coverage, completing just over half of his 42 attempts and throwing three picks. His 43.2 passing grade (including Week 9) is dead last among his first-year peers, and he has the most turnover-worthy plays and sacks taken.
The reason he was able to succeed against tight coverage was because of his decisiveness in finding the one-on-one matchup for 50-50 balls (like the slot fade) or squeezing the ball into a tight space on the one-on-one he likes.
Fields isn't all the way there yet, and anyone watching knows the rest of the roster isn't either.
But he was scratching the surface of what he can be on Monday night, and Bears fans should walk away from that game confident in the future secured by a potentially great quarterback.