In the debate between running and passing the football, passing won out long ago. Nothing correlates to wins more closely than a team's ability to pass and stop the pass.
However, outliers in the running game can still be exceedingly valuable. 
Click here for more PFF tools:
Rankings & Projections | WR/CB Matchup Chart | NFL & NCAA Betting Dashboards | NFL Player Props tool | NFL & NCAA Power Rankings
---
Look no further than the Indianapolis Colts' Week 11 demolition of the Buffalo Bills, a team that many believe to be the best team in the AFC — a massive 45 carries and 264 yards led to a 41-15 victory for the Colts in Buffalo. Carson Wentz threw for a measly 106 yards all day, but Colts fans couldn't care less.
The toast of the NFL's MVP conversation is none other than second-year running back Jonathan Taylor. And while he obviously gets the bulk of the credit, the Colts' dominance has been far more than a one-man show. In fact, there was a time it was a serious concern.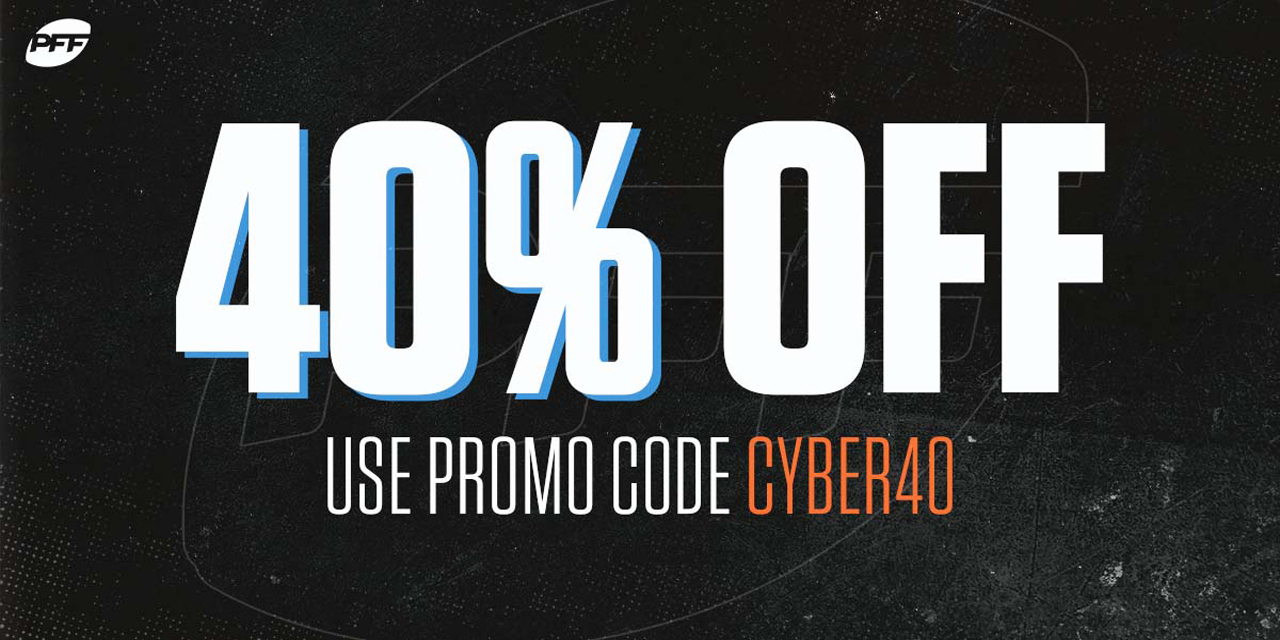 Three weeks into the season, fantasy football managers everywhere were second-guessing their decision to pick the Colts running back because Taylor had racked up only 171 rushing yards, 70 receiving yards and not a single score.
Indianapolis stumbled out to an 0-3 record that led to many writing them off as ever being able to right the ship. Since then, however, the Colts have been in their own stratosphere of run-game efficiency. 
Colts' rushing statistics and rank among NFL teams since Week 4
| | | |
| --- | --- | --- |
| | Stat | Rank |
| Rushing yards | 1,318 | 1st |
| Yards per rush | 5.5 | 1st |
| Expected points added (EPA) per rush | 0.101 | 1st |
| Rushing TDs | 15 | 1st |
| Yards after contact | 856 | 1st |
The problem early on was that not only were the Colts trying to slowly ease back left tackle Eric Fisher from his Achilles tear starting Week 2, but they also lost newly extended right tackle Braden Smith to a triceps injury. Only the lowly Miami Dolphins — who have their own well-documented offensive line issues — had lower-graded tackle play through the first four weeks of the season.
But then, the health gods started shining on the Colts' offensive line. Julien Davenport was sent to the bench in favor of Matt Pryor, Fisher started to round into form and Smith returned to the lineup in Week 8. From Week 5 on, the Colts have had the single highest-graded tackle duo in the NFL. It's a turnaround with shockwaves that resounded in an offense averaging 31.6 points per game after their 0-3 start.
This is the part where it bears repeating that outliers in the run game can still fuel high-end offenses. While their 0.101 EPA per rush figure would only be the 11th most efficient passing offense in the NFL from Week 4 on, the difference between them and the 16th-ranked rushing offense is larger than the top-ranked passing offense and the 16th-ranked passing offense per play. 
That dominant ground game also has the benefit of forcing defenses to account for it. We've written repeatedly about how two-deep-safety looks are on the rise in stopping today's high-powered offenses. With the Colts rushing attack, Wentz barely sees any. From Week 4 on, the Colts have taken the eighth-fewest dropbacks against such looks.
That has allowed the Colts' offense to dictate terms. They are now throwing the kitchen sink at opposing defenses from a running game perspective.
Throughout Taylor's rookie season, a popular narrative was that he would struggle running out of shotgun after working nearly exclusively from the dot at Wisconsin. If that ever was a real problem, he has proven to be a quick study, as he's excelled from any and every alignment asked of him this season.
| | | |
| --- | --- | --- |
| | Under Center | Shotgun |
| PFF grade | 88.5 | 87.3 |
| Attempts | 123 | 70 |
| Yards | 729 | 393 |
| Yards per carry | 5.9 | 5.6 |
| Missed tackles forced per attempt | 0.20 | 0.27 |
That's been enormous for the Colts' offense because they ask a lot from their franchise running back. Indianapolis operates one of the most diverse running games in the entire NFL. Here is the concept sequence that the team put together on just their first drive against the Bills on Sunday:
Split-zone from gun

Jet sweep under center

Same-side split-zone from gun

Split mid-zone under center

Inside-zone read

Mid-zone under center

Wham under center
By the end of the game, they'd run duo, pin-and-pull, counter and even a couple of wing power runs.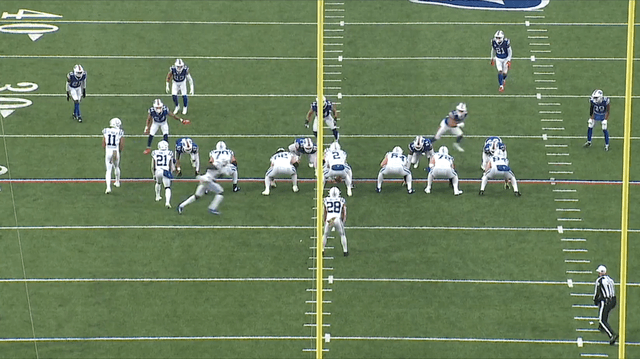 The goal is to keep second-level defenders from working downhill with the thought that Jonathan Taylor against a flat-footed second-level defender will be a win for the offense the vast majority of the time. That thought has quite obviously been proven correct over and over.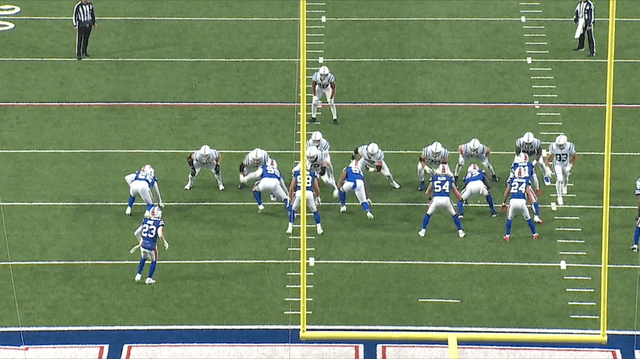 The 226-pounder with 4.39 speed is an absolute terror to watch with a head of steam and a crease. He's even outclassed Derrick Henry himself with a 3.8 yards after contact per attempt average and a league-leading 44 broken tackles. If the Colts' rushing attack can roll up 250-plus yards on the league's statistically best rushing defense this past weekend, no one is going to be safe.