When the Miami Dolphins selected Tua Tagovailoa with the No. 5 pick in the 2020 NFL Draft, the script for how the team's season would play out couldn't have been imagined much better than has come to pass. The Dolphins are 10-5 and in the thick of the playoff race, an almost inconceivable notion last season when the team lost its first eight games and finished 5-11.
The Dolphins are 7-2 in games Tagovailoa has started since the team's Week 7 bye, but the rookie hasn't so much led the team to victory as he has not given games away. On Saturday night, the Dolphins benched Tagovailoa for the second time this season in favor of the veteran Ryan Fitzpatrick, who provided late-game heroics to defeat the Las Vegas Raiders 26-25 on a last-second field goal. In the immediate aftermath of Tagovailoa's benching and Fizpatrick's glory, Dolphins head coach Brian Flores declared Tagovailoa the Week 17 starter, despite the fact that Fitzpatrick has played better this season according to our passing grades and advanced metrics.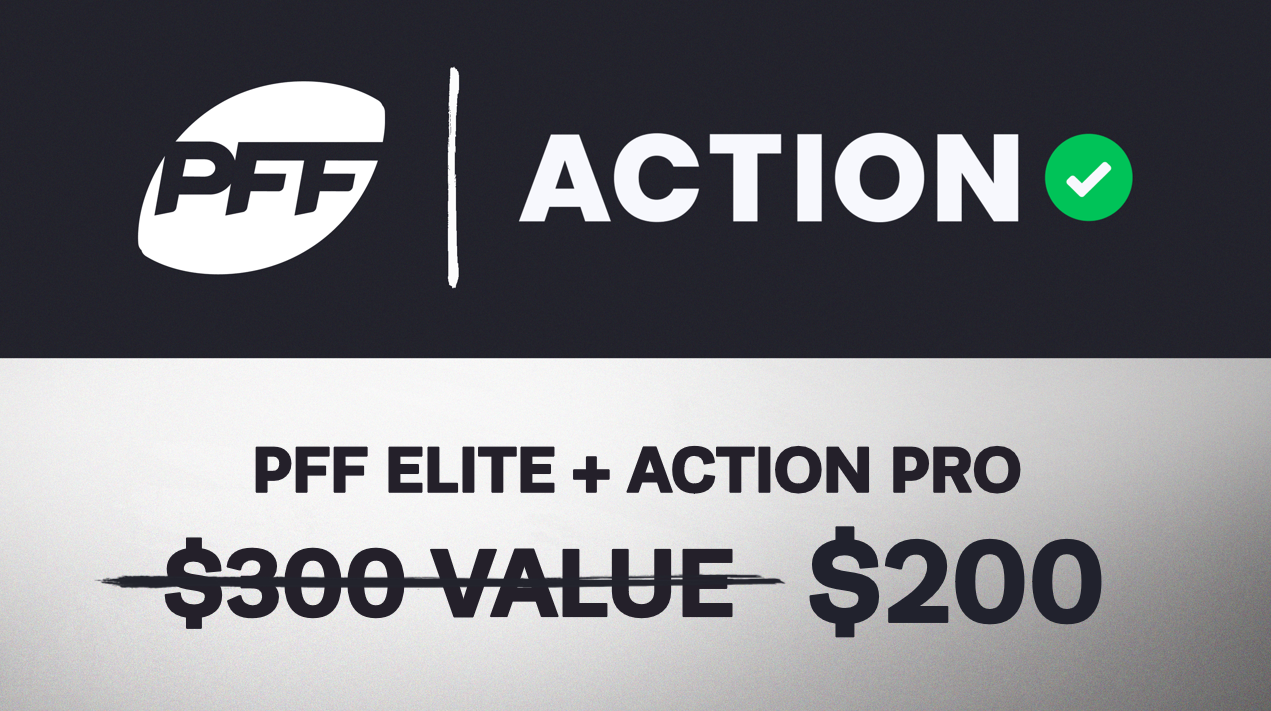 After a Houston Texans loss that dropped the first-round pick owned by the Dolphins to third overall, the question of Tagovailoa's long-term future with the Dolphins is also open for question. The 2021 draft class appears to have three legitimate franchise quarterback prospects, so if the Texans remain in the No. 3 slot the Dolphins would have their choice of whoever the Jacksonville Jaguars and New York Jets pass on, likely either Zach Wilson or Justin Fields. Wilson and Fields are the second- and third-highest rated prospects on PFF's Big Board, meaning the Dolphins would have the opportunity for a second consecutive year to take a potential franchise savior.
It was seen as extraordinary when the Arizona Cardinals drafted Kyler Murray first overall in 2019 after having selected Josh Rosen at No. 10, even trading up in the process, the previous year. Before the Dolphins can entertain the idea of taking another top quarterback prospect, they need to know how much upside Tagovailoa has, how that upside compares to the hypothetical No. 3 pick and whether the return on another selection is worth the opportunity cost of taking a stud non-quarterback or trading back.
Luckily, we have a system for measuring the potential range of outcomes for mid-career quarterbacks and those who have yet to take an NFL snap. Bayesian updating is a framework for projecting uncertainty-friendly ranges of outcomes for quarterbacks, based on our initial draft expectations and how they've performed in the NFL. I've used this technique to compare quarterback classes and to see what the struggling Carson Wentz could have to offer in the future. 
How has Tagovailoa performed