Are we seeing Drew Brees' rapid decline play out in real time on national television? First, the FOX Game of the Week showed Brees missing open targets in Week 1, and then ESPN's Monday Night Football reciprocated by capturing a wounded-looking Brees against the Las Vegas Raiders in Week 2. In Week 3, the New Orleans Saints will host the Green Bay Packers on NBC's Sunday Night Football — potentially another showcase of Brees' declining talents.
Subscribe to
The Saints are notoriously slow at the start of seasons, but early losses are often chalked up to a porous defense — not their Hall of Fame quarterback. But after two weeks of the 2020 NFL season, Brees has earned a lowly 60.6 passing grade, his second-worst grade after two weeks in the past decade.
Even as Brees has aged, his early-season games have still shown us elite quarterback play. His three highest early-season grades have come the last three seasons, with an 85.6 grade in 2017 and then a 90.8 and a 90.1 in 2018 and 2019, respectively.
But in a season when teams needed a few weeks for their new players to get acclimated, the Saints returned almost their entire offensive roster. And while not playing with wideout Michael Thomas against the Raiders is an excuse, Thomas was there for Brees' 57.7 grade against Tampa Bay Buccaneers in Week 1.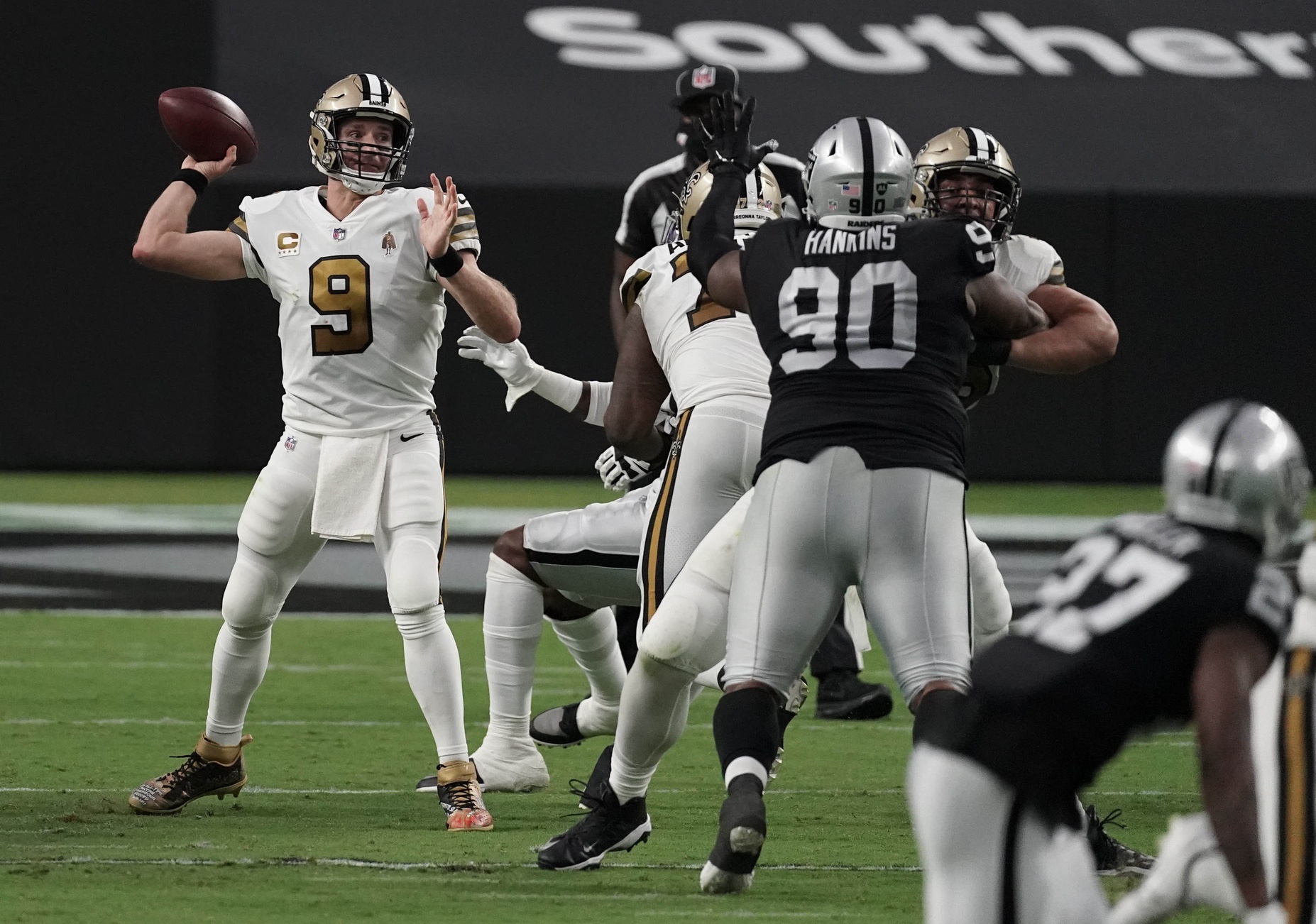 If this is Drew Brees now, one can only imagine where his arm might be later in the season.
Subscribe to PFF Edge to continue reading
Already have a subscription? Sign In