Day 3 of the NFL draft is typically not where a team goes to fill needs. If a franchise expects one of those picks to start, that's usually a bad thing. Yet, it still happens every year out of necessity. Fourteen players drafted on Day 3 in 2019 ended up playing 500-plus snaps as rookies and 13 more played between 300-500. These eight players below all landed in situations that either lend themselves to early playing time or will be great for their long-term development.
[Editor's note: Subscribe to PFF ELITE today to gain access to PFF's Premium Stats and new Player Grades experience in addition to the 2020 NFL Draft Guide, 2020 Fantasy Rookie Scouting Report, PFF Greenline, all of PFF's premium article content and more.]
Eason may not be in line for playing time early on, but being able to learn from Philip Rivers is a godsend for the former Washington quarterback. Eason's fall to the fourth round despite his massive arm came in large part because of his dreadful performance under pressure last year. His 37.6 passing grade under pressure was one of the worst of any drafted quarterback. Rivers has made a career thriving under pressure. He had bottom-10 ranked pass-blocking lines the entire past decade for the Los Angeles Chargers. If anyone can coach Eason to improve his pocket presence, it's Rivers.
Wallace's main competition to take over the role left vacant by Malcolm Jenkins is much-maligned former cornerback Jalen Mills. Mills has earned coverage grades of 49.8 and 55.8 the past two seasons, and in his last season at safety back at LSU in 2014, he earned only a 70.6 coverage grade. Wallace, on the other hand, has earned coverage grades higher than that in every single year he was a starter at Clemson. This past season, he earned an 89.7 coverage grade. He has also been one of the best tacklers in the country, missing just 13 times on 159 attempts over the past three seasons.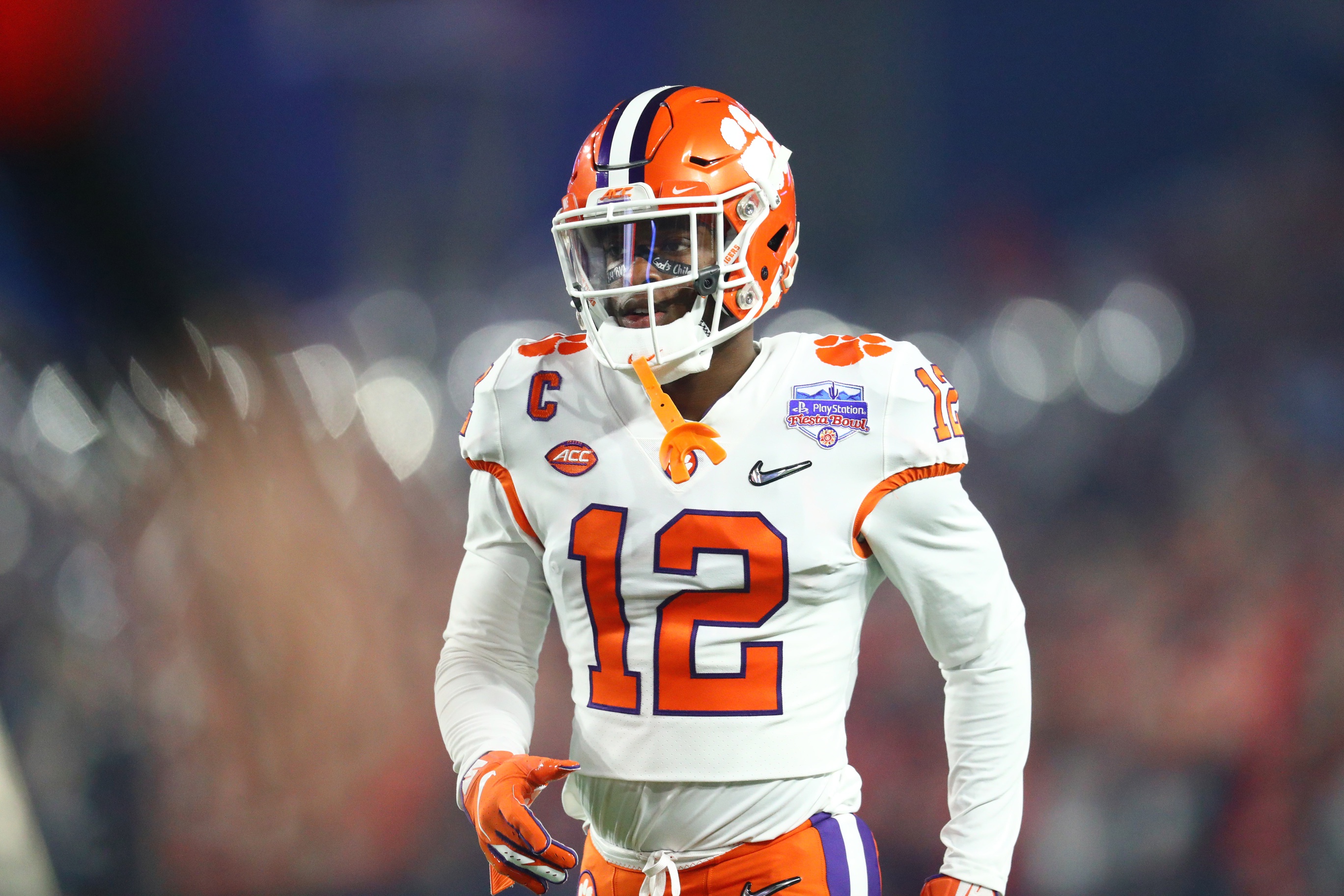 The 3-tech position for the Vikings was a barren wasteland in 2019. Starter Shamar Stephen was one of the most ineffective defensive linemen in the entire NFL and managed all of six pressures on 350 pass-rushing snaps. Conversely, Lynch led all of college football with 70 pressures on 501 pass-rushing snaps for Baylor last season. The Vikings didn't add anyone else to address the position this offseason, meaning the path looks wide open for Lynch to take the job.
This favorable situation only developed this past week when it was announced Brandon Brooks would be out for the season with a torn Achilles tendon. Driscoll was a tackle at Auburn, but he likely projects on the interior now for the Eagles and has only 2018 sixth-round pick Matt Pryor to beat out to replace Brooks. Driscoll was also one of the most athletic offensive linemen in the draft and goes to an offensive scheme that routinely asks its linemen to play on the move.
Hall fell in the draft after breaking his ankle midway through his senior season, and he couldn't have gone to a better landing spot. The Jets' outside cornerback room currently consists of Arthur Maulet, Pierre Desir, Nate Hairston, Quincy Wilson, and Blessuan Austin. That's not a murderers' row of cornerbacks. The highest graded of the bunch in 2019, Austin, earned a 69.9 coverage grade in half a season last year. Hall could easily rise to a starting spot after being the 49th-ranked player on PFF's draft board.
Tom Brady's fondness for targeting the slot is no secret. He's racked up 4,698 passing yards over the past three seasons when targeting slot receivers — 596 more than any other quarterback in the NFL. Johnson was one of the highest-ranked pure slot receivers on PFF's draft board at 48th overall. Some 661 of his 817 snaps last season at Minnesota came from the slot, and he finished with the highest overall receiving grade in the country (92.2). While Chris Godwin has split time in the slot over the course of his career and last year's sixth-rounder Scotty Miller projects to the slot, expect Johnson to still see time in that offense.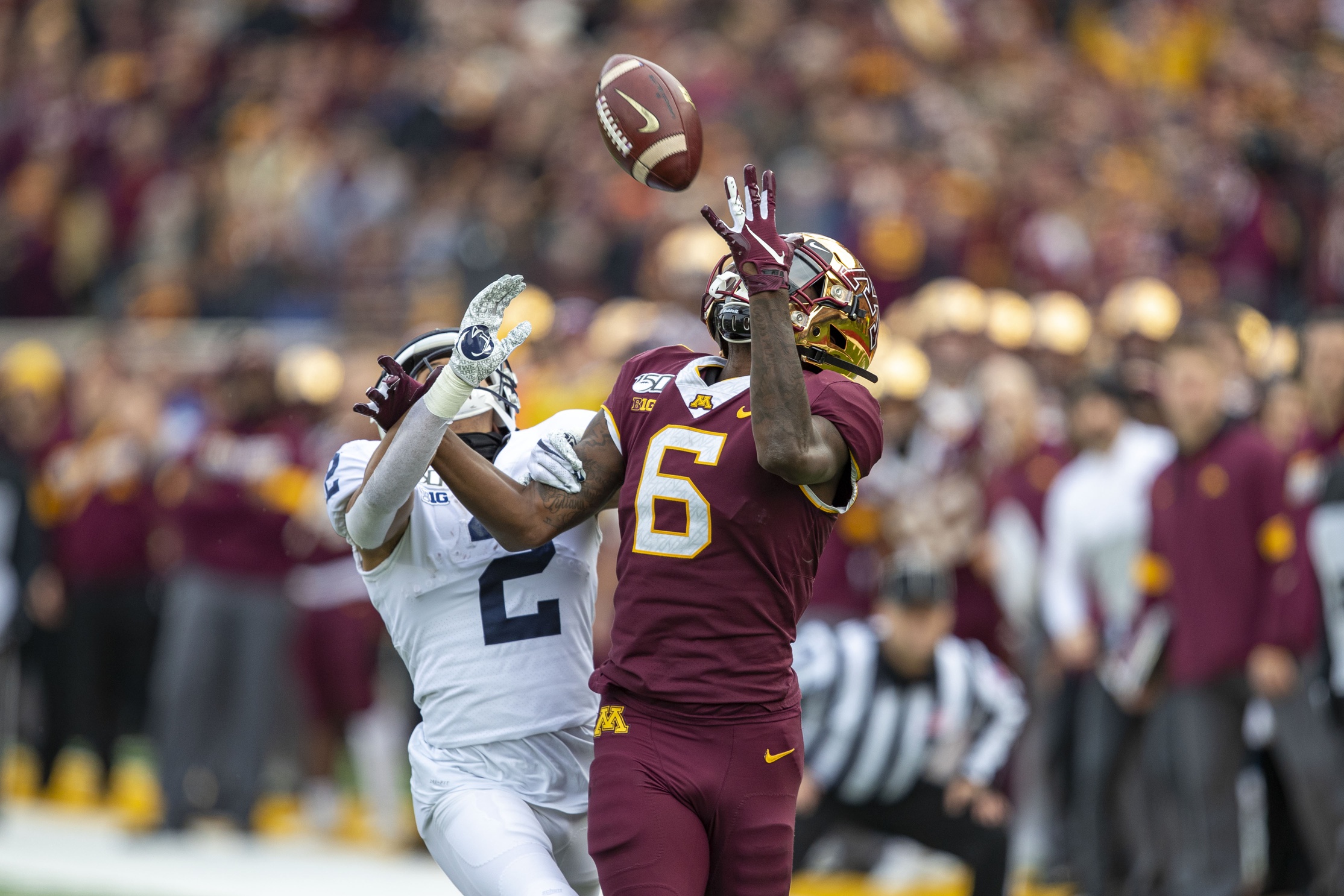 Bailey was far and away a better prospect than 215th in this class from a talent perspective — ask any independent evaluator. He landed all the way in the seventh round because he suffered the second ACL tear of his career last season. Bailey's main competition is last year's third-rounder Germaine Pratt, who earned a 51.2 overall grade as a rookie, and the fellow rookies — Logan Wilson and Akeem Davis-Gaither — drafted ahead of him. The way Cincinnati loaded up at the position in the draft makes me think it's more than willing to have an open competition to fix its linebacker position.
Stone will never be your classic do-it-all safety. What he can do, though, is make plays when given a chance around the line of scrimmage. He goes to a franchise in Baltimore that routinely uses safeties at or around the line of scrimmage in a variety of creative ways. The Ravens played dime personnel on 433 snaps last year (third-most in NFL) and brought defensive backs on blitzes on 156 of those snaps — more than double of any other team in the NFL. That's a role Stone was born to play, and even though there's a crowded safety room with Chuck Clark's emergence last season, expect Stone to see the field.