The Philadelphia Eagles relieved head coach Doug Pederson of his duties this week, a move that sent shockwaves through the NFC East. Pederson compiled a 45-39 record in five seasons, including three trips to the playoffs, with one such trip ending in the franchise's first Super Bowl victory. And while rumors started to percolate late last week that Pederson and owner Jeffrey Lurie might not be aligned on the team's future, it was still a stunning development for a team to fire its coach less than three years after winning the Super Bowl.
Pederson and his winning pedigree should attract the market's attention, but the question of whether we should be confident in him as a top candidate is another question entirely.
Results have been good for Pederson overall, but he's also been in charge of a passing offense that has been on the decline for the last three years. Carson Wentz's 2017 was on an MVP level, but that season is starting to look more like an aberration than a representative sample.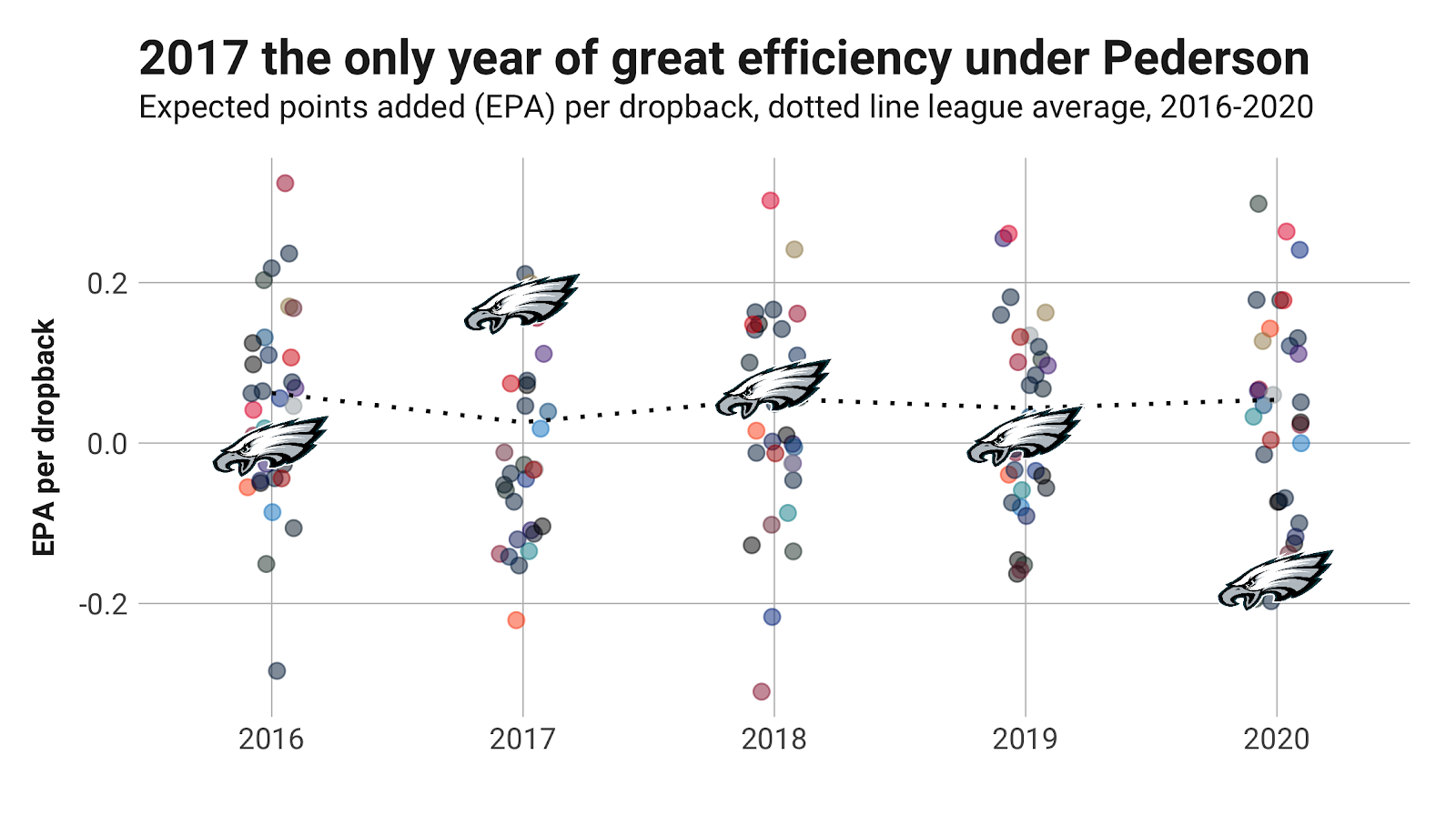 When you look deeper into the Eagles' passing game performance in 2017, the crowning jewel of Pederson's coaching success, it was largely driven by two fundamentally unstable components: late-down success and passing under pressure.
Wentz's early- and late-down passing efficiency by expected points added (EPA) have been roughly equal in every year except for his 2017 campaign. The overall offense's success converting late downs (third and fourth down) during 2017 stands out as an outlier versus the other years that Pederson oversaw.
Subscribe to PFF Edge to continue reading
Already have a subscription? Sign In