The Detroit Lions currently have the 11th-shortest odds to win the NFC, but they've started 1-1 and kept things interesting at the end in a Week 1 loss to the Eagles.
New England Patriots tight ends Jonnu Smith and Hunter Henry have time to regain their production, but the Patriots' changing personnel and usage will affect their weekly performances.
Houston Texans QB Davis Mills is viewed favorably around the NFL but would have to really improve this season for Houston to not consider a rookie with higher upside in the 2023 NFL Draft. 
Estimated reading time: 7 minutes
---
NFL fans had questions about quarterbacks off to a slow start, Davis Mills' future with the Houston Texans, whether or not the New England Patriots would trade a tight end and more.
Let's give the people some answers in this week's mailbag.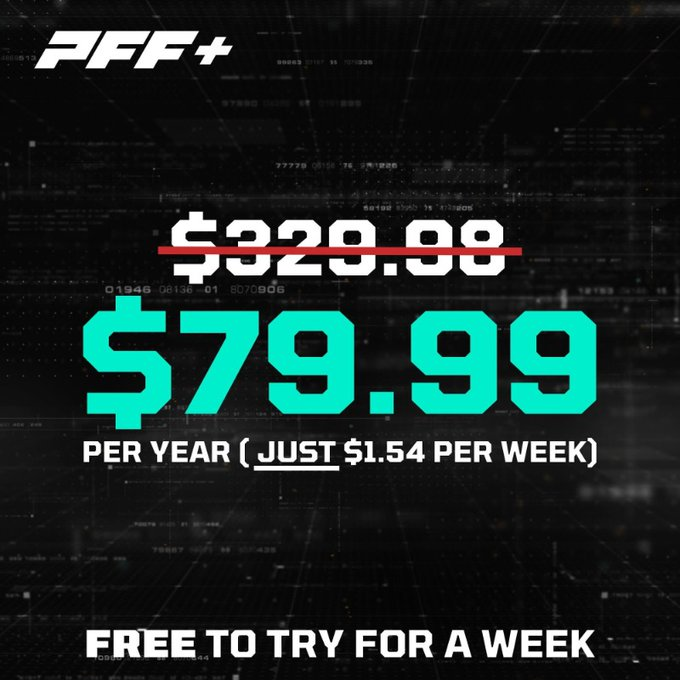 ---
@PyschedelicFunk: Will the Pats trade one of their overpaid TEs?
The answer is most likely not for two separate reasons.
The New England Patriots just restructured tight end Jonnu Smith's contract to open up cap space for the 2022 season. Trading him would only free up $1.976 million, and the Patriots would take on $6.4 million in dead money. The fact that the Patriots restructured Smith's deal implies they had no interest in getting rid of him. New England also believes Smith can be more productive after making changes to their offense.
For the other Patriots high-paid tight end, Hunter Henry, it might be difficult to convince a team to take on his $10 million salary. Trading Henry would leave the Patriots with $5 million in dead money, which is certainly more manageable than Smith's deal. The Patriots also have confidence that Henry will start producing more in the passing game moving forward.
It's an interesting situation to analyze, however. Smith and Henry are eating up $23.4 million in cap space this season, and they have combined for five catches for 53 yards with no touchdowns through the first two weeks of the season.
Smith and Henry shared the field for 26 of the Patriots 56 offensive snaps in Week 1 as New England went relatively heavy on 12 personnel against the Miami Dolphins. The Patriots are a game-plan offense, meaning their personnel will change drastically week to week. It was still surprising to see Smith and Henry share the field for just two total snaps in Week 2 against the Pittsburgh Steelers — one goal-line carry in 22 personnel and one QB sneak in 12 personnel. New England was in 11 personnel for 96.9 percent of snaps against the Steelers.
The Patriots don't really possess top-end offensive playmakers, but they have more experienced starters at running back, wide receiver and tight end in Damien Harris and Rhamondre Stevenson, Jakobi Meyers, DeVante Parker, Nelson Agholor and Kendrick Bourne and Smith and Henry than most other teams. New England can only put five of those players on the field at once, so snaps will vary by week, and deserving players will inevitably hit the sideline.
What I found most interesting in Week 2, however, was that wide receiver Lil'Jordan Humphrey received 26 snaps. That was two more than Bourne, only 13 fewer than Smith and eight fewer than Henry. Of Humphrey's 26 snaps, 21 came as a run-blocker.
That's an extremely high percentage for a wide receiver, and it shows that New England values him as sort of a wide receiver/tight end hybrid. Not including kneel downs, through two weeks the Patriots are averaging 4.35 yards per carry with Humphrey on the field and 4.55 yards per carry when he's on the sideline. The Patriots are averaging 4.58 yards per carry with Smith on the field and 3.71 yards per carry when he's out. They're averaging just 3.8 yards per carry with Henry on the field and 4.69 yards per carry when he's on the sideline.
Henry saw just 10 run-blocking snaps in Week 2, and the reason why New England was using Humphrey as a run-blocker over their high-paid tight end makes sense. Using Humphrey forces the opposing defense to stay in a lighter personnel package. They'd rather have Humphrey block a safety over Henry being forced to take on a linebacker in the run game. If the Patriots feel that Humphrey is as good, better or even nearly as good as Henry as a run-blocker, it probably makes sense to force the opposition into a lighter defense. And Humphrey is effective enough as a receiver to still force the defense to respect him by staying in nickel or dime packages. An opposing defense wouldn't want to match up a linebacker with Humphrey just to see him go off for a big play.
Henry was an effective goal-line receiving option for New England last season, and he showed nice chemistry with quarterback Mac Jones. We're only two weeks into the season, and Henry has plenty of time to regain his production. The fact that Humphrey is viewed as the better blocking option relative to the opposing defense is somewhat telling, however.
I'm legitimately sorry for taking 700 words to talk about this, but I think some people want to know why the Patriots are doing what they're doing.
---
@john_baloga_jr: Should Gardner Minshew be a starter in the NFL?
I like Gardner Minshew and believe he could be a starter in the NFL, but who should he have been starting over to open Week 1?
You could say Seattle Seahawks QB Geno Smith, but he's been decent so far with a 73.9 PFF grade, good for sixth-best in the NFL. Jacoby Brissett is only starting because Deshaun Watson is suspended, and Brissett has been really solid, as well, with a 64.4 PFF grade (that will be significantly higher when his Week 3 grade is posted). Joe Flacco is only starting because Zach Wilson is hurt, and Flacco is fourth in the NFL with a 74.4 passing grade. Maybe you could make a case for Minshew over Mitchell Trubisky or Marcus Mariota, but you're kind of nitpicking at that point. Minshew's 70.6 PFF grade is only slightly higher than Mariota's 67.2 mark and Trubisky's 65.0 grade since 2019. Plus, Trubisky will likely give way to rookie Kenny Pickett soon anyway. It wouldn't make sense to start Minshew over any of the second-year starters, because you need to see what you have in them.
Minshew will be a free agent after the season. We'll see how NFL teams feel about him at that point. A good situation for him could be in San Francisco as insurance behind 49ers QB Trey Lance.
---
@mayonezappa: What is wrong with the Chargers offense? This was a top-5 unit last year and the personnel & coaching is practically the same except for TE1 and RG.
The Chargers rank 13th so far this season in expected points added per play. They were fifth last season in EPA per play. So, there's definitely been a dropoff. It certainly hasn't helped that wide receiver Keenan Allen has only played 22 snaps before getting injured.
Chargers QB Justin Herbert also isn't throwing much to the intermediate part of the field so far. His deep passing attempts have actually increased this season from 9.5% to 9.8%, but only 12.2% of his passing attempts have gone to the intermediate part of the field. That's down from 19.9% in 2021. Of Herbert's 76 passing attempts, 70.7% have been short or behind the line of scrimmage. That's up from 63.4% last season. His average depth of target (ADOT) has dropped from 7.9 yards to 6.5 yards this season.
Herbert has also been under pressure much more so far this season — 38.8% of snaps compared to just 26.9% in 2021.
I think the offense returns to form when Allen returns.
---
@tmanz07: The Bills are likely starting rookie corners against Waddle and Hill Sunday with one of their two safeties iffy as well, they are still 5.5-point favorites. Bet the Phins?
Miami Dolphins wide receiver Jaylen Waddle's receiving yards total is currently 62.5. PFF Greenline likes the over, and I tend to agree.
---
@YaBoiStink: What quarterback that has started slow will kick things into gear these next couple of weeks and rest of the season
About one-third of the quarterbacks in the NFL this season have started off slow relative to expectations.
But I think Tom Brady will be better once he has all of his wide receivers back. Herbert will improve when Allen returns to the offense. Matt Ryan certainly won't be as bad with Michael Pittman healthy. It's tougher to figure out what will have to happen for Derek Carr, Russell Wilson, Joe Burrow, Mac Jones, Baker Mayfield and Justin Fields to improve because there aren't obvious fixes to their offenses. Matthew Stafford has also started slow, but he just tends to have up-and-down performances. His elbow could be affecting his performance, however.
If I had to power rank those QBs by my confidence that they'll rebound and finish strong, I'd go:
Herbert
Brady
Burrow
Stafford
Wilson
Carr
Ryan
Jones
Mayfield
Fields
---
@RylandMoore10: In your opinion, is Davis Mills the answer for Houston?
Probably not, but I'm of the opinion that unless you have one of the best eight to 12 quarterbacks in the NFL, then you should keep trying to land one. Many people around the NFL feel that way, as well.
There are three or four quarterbacks expected to be selected in the first round of the 2023 NFL Draft. C.J. Stroud and Bryce Young are battling it out for the top spot. Will Levis is in the mix, and Anthony Richardson is considered the "X-factor." The Texans have two first-round picks in 2023 and two more in 2024. They are in an incredible position to draft Stroud or Young, especially when you consider they should likely finish in the bottom half of the 2023 NFL Draft order.
Mills would have to really improve this season for Houston to not consider one of those other options with much higher upside. I like Mills, and he's viewed favorably around the NFL, as well. But his upside isn't as great as the top quarterbacks in next year's class.
---
@smellmyfart302: Do you think the lions are playoff contenders
Nice Twitter handle, first of all. Felt like that had to be acknowledged out of the gate.
Second, yeah, sure. I think they could be. The NFC is wide open, really, beyond the four favorites.
Here are the current odds to win the NFC Championship, per BetMGM:
Buccaneers: +275

Eagles: +450
Packers: +500
Rams: +700
49ers: +900
Vikings: +1100
Saints: +1800
Cowboys: +2000
Cardinals: +2200
Giants: +3000
Lions: +4000
Commanders: +4000
Bears: +8000
Panthers: +12500
Seahawks: +15000
Falcons: +20000
So, the Lions currently have the 11th-shortest odds in the conference. They've started 1-1 and kept things interesting at the end in a Week 1 loss to the Eagles. Then Philadelphia stomped the Vikings in Week 2. We won't get too deeply into the transitive property here, because we'll find out in Week 3 how competitive the Lions can be against the Vikings. But the Lions have talent, and I think they could be serious competitors when they find their quarterback of the future. They also have two first-round picks next year, so they're also in tremendous position to land Young, Stroud or Levis.