Free agency doesn't start for another three weeks, but the NFL offseason kind of got underway this week when the franchise tag window opened.
For answers to questions about franchise tag candidates, top free agents and the possibility of a Russell Wilson trade, read on for this week's mailbag.
Click here for more PFF tools:
Draft Guide & Big Board | Mock Draft Simulator
Dynasty Rankings & Projections | Free Agent Rankings | 2022 QB Annual
Player Grades
---
The only person who truly knows is New England head coach Bill Belichick. JC Jackson is waiting to hear just like everyone else by 4 p.m. ET on the March 8 franchise tag deadline. The Patriots have used the franchise tag recently when they somewhat surprisingly applied it to guard Joe Thuney during the 2020 offseason. And that was after the team failed to sign Thuney to a long-term contract.
I'd expect things to come down to the wire if the Patriots are willing to use the tag on Jackson. They need a versatile cornerback, and Jackson proved he could be successful as a No. 1 cornerback in zone coverage last season. He'll have a healthy market if he hits free agency.
| | | | |
| --- | --- | --- | --- |
| Coverage | Snaps | PFF Grade | Passer Rating Allowed |
| Man | 275 | 89.1 | 43.4 |
| Zone | 273 | 70.9 | 46.6 |
Jackson is PFF's top free-agent cornerback with a four-year, $72 million contract projection. Nonetheless, I would say that the Patriots' current plans are unclear outside of the building, and they're expected to stay that way until March 8.
The real answer is that we don't know yet. ESPN's Adam Schefter said this week on the Ari Meirov NFL Show that Russell Wilson has not requested a trade from the Seattle Seahawks.
We know that Wilson's agent provided a list of teams that he would be willing to play for last offseason. Wilson and the Seahawks then had a frustrating 2021 season that was full of losing and injuries. It's unclear what would have changed for Wilson over the past year.
There's also the question of whether the Seahawks would be open to a fresh start at the position, as well. One league source I spoke to during the season believed they would be open to that possibility. One thing is for certain, and that's the fact that neither side would want to be seen as the root cause for a divorce. So, if Wilson is unhappy in Seattle or if the Seahawks would be willing to start anew at quarterback, there could be a game of chicken where neither party would want to state its intentions first. It would really have to be a mutual parting of ways from a public relations standpoint.
The Philadelphia Eagles are interesting because Howie Roseman has heavily implied that he wanted to draft Wilson in the 2012 NFL Draft, but the Seahawks took him before they could. It's unclear if Wilson would want to be in Philadelphia, but Eagles QB Jalen Hurts would likely be an attractive trade chip for Seattle or another team as a young quarterback who showed improvement in 2021.
The most likely scenario: Wilson is back in Seattle next season. But until he's wearing college navy, action green and wolf gray Week 1 of the 2022 season, we'll all still speculate.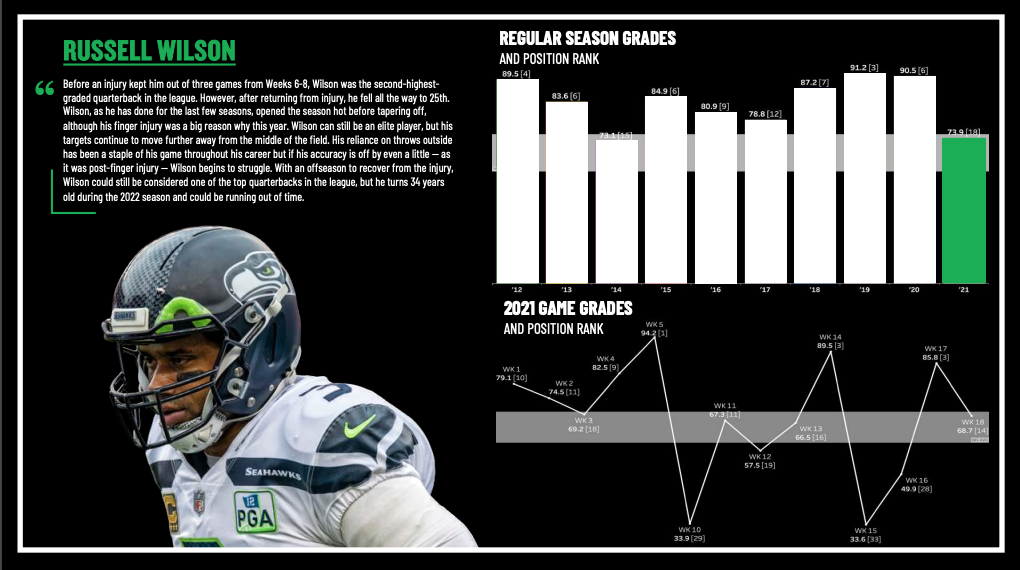 I don't know the answer to that question because they could have done it even before the NFL loosened rules allowing different colored helmets to be worn by teams during the course of a single season.
My best guess is that the Patriots don't remember them as fondly as fans who grew up in the 1990s. They're sweet, though, and it would be really fun to see them brought back.
Now that the Patriots can wear white helmets, however, they'll likely wear their original red Pat Patriot uniforms as throwbacks before we see the Bledsoe-era jerseys brought back.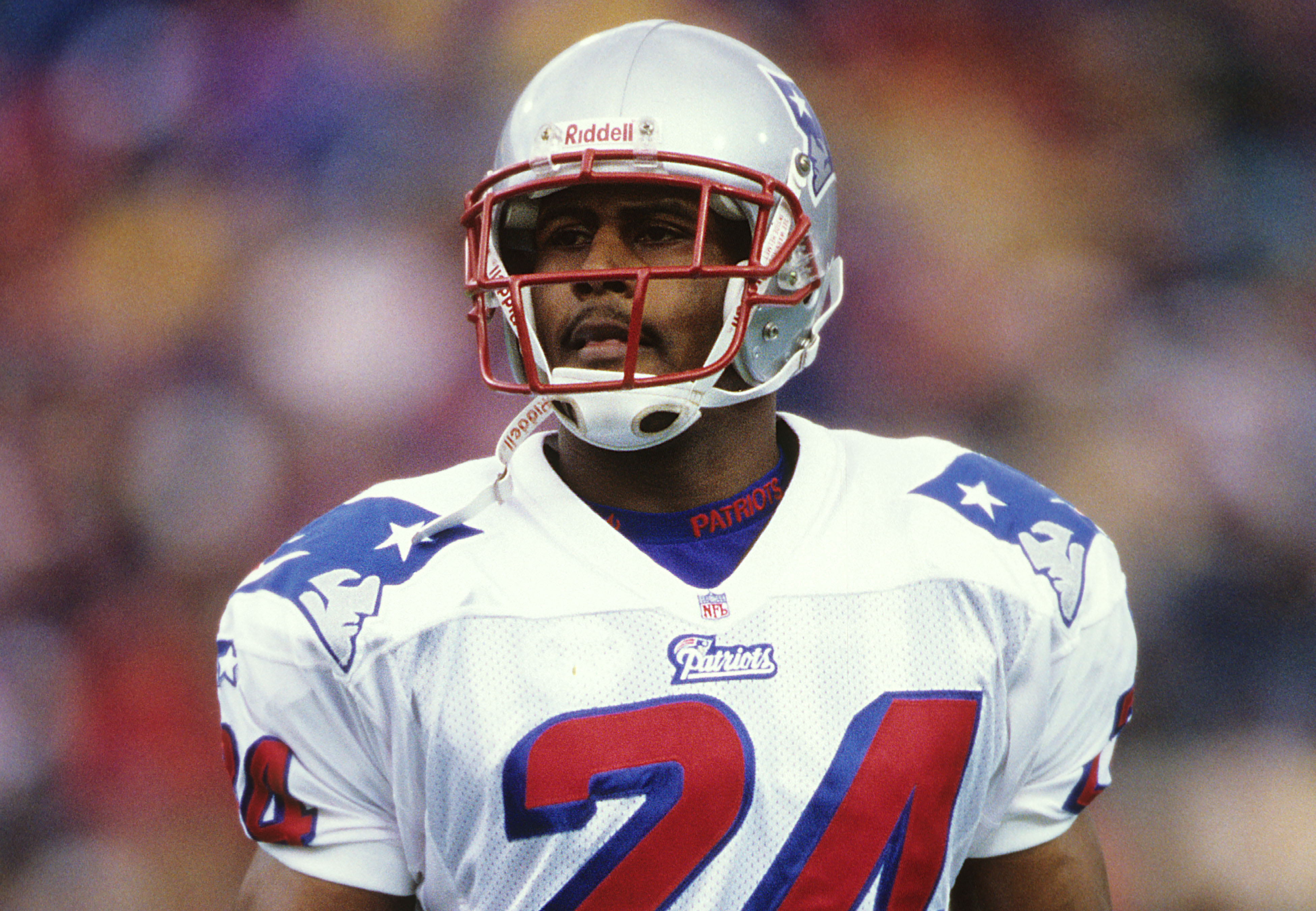 Over The Cap projects the franchise tag for an offensive lineman to be $16,698,000 and the transition tag to be $14,997,000. That seems a little pricey for the Chicago Bears to pay James Daniels despite the fact that he's viewed as an ascending player at just 24 years old. 
| | | | |
| --- | --- | --- | --- |
| Season | PFF Grade | Pass Blocking Grade | Run Blocking Grade |
| 2021 | 71.0 | 68.3 | 71.8 |
| 2020 | 65.8 | 54.4 | 71.0 |
| 2019 | 69.9 | 72.6 | 65.3 |
| 2018 | 68.7 | 71.2 | 65.8 |
I spoke to a source who expects Daniels to hit free agency, meaning he likely won't be franchised. There's still the possibility that the Bears could still re-sign Daniels, but I'd expect him to test his market.
PFF projected Daniels to sign a five-year, $50 million contract.
It should be offensive line help, right? Especially after the Cincinnati Bengals made the (correct) decision to draft wide receiver Ja'Marr Chase over offensive tackle Penei Sewell in the first round of the 2021 NFL Draft.
The top names are tackles Terron Armstead, Orlando Brown, Trent Brown, Chukwuma Okorafor and Cam Robinson, guard Brandon Scherff and center Ryan Jensen. Other top guards include Daniels, Austin Corbett and Laken Tomlinson.
We had the Bengals bringing back Jessie Bates and signing Jensen in Arjun Menon's landing spots for top free agents piece. Cincinnati should also invest in their offensive line in the 2022 NFL Draft.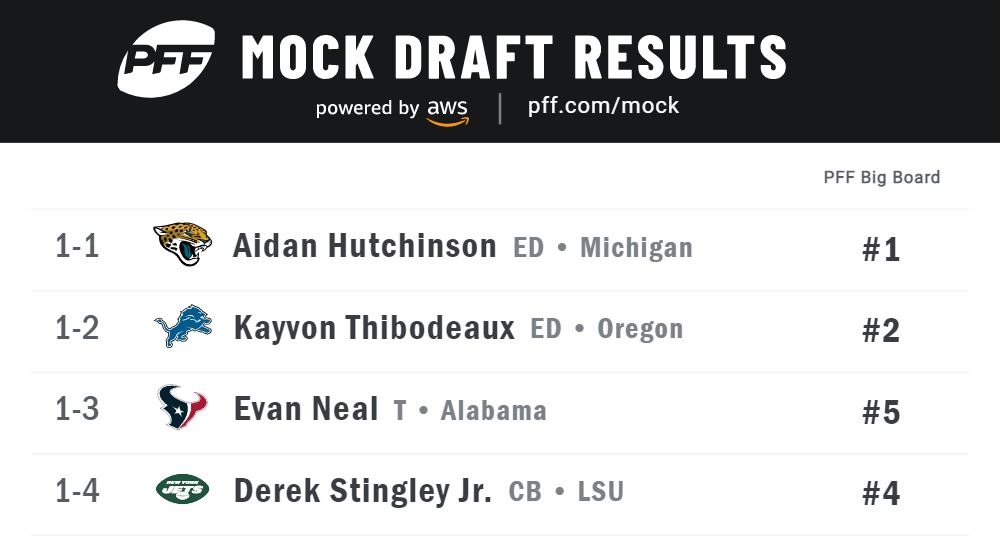 I know many players and agents aren't a fan of the franchise tag, and that's why some players build it into their contract that it can't be used on them. But I did hear an alternative perspective recently that I found interesting: If a player is franchised, that gives the player's agent a definitive starting point for future contract negotiations. If the Bengals, for example, franchise Bates at $12.9 million, then he'd expect at least double that over the first two years of his contract. A franchise tag is guaranteed money, though it cuts into the prime years of a player's future long-term contract.
Jakobi Meyers, a restricted free agent, went undrafted in 2019, so the Patriots have three options on how to tender him if the two sides can't reach a long-term contract this offseason.
Here are Over The Cap's projections for the three tenders:
First Round: $5,562,000
Second Round: $3,986,000
Right of First Refusal: $2,433,000
I feel like I'm terrible at explaining the restricted free agent tender and offer sheet process, but here it is in its simplest form: If the Patriots sign Meyers to a first-round tender, then another team can sign Meyers to a contract offer sheet. If New England declines to match the offer sheet, that team would have to send a first-round pick to the Patriots in exchange for Meyers. Ditto for the second-round tender and a second-round pick. 
If the Patriots sign Meyers to an original-round tender, meaning the right of first refusal, and another team signs him to an offer sheet, that team would not have to give up anything in exchange if New England declined to match since he went undrafted.
My guess is that the Patriots will sign Meyers to a second-round tender if the two sides can't reach an extension, similar to how they handled Jackson as a restricted free agent last year. Meyers would be a bargain at less than $4 million. He earned a 74.7 PFF grade in 2021 as our 34th-highest graded wide receiver. It's also a fairly safe bet that another team would not sign Meyers to an offer sheet just like they didn't with Jackson last offseason. People around the NFL have expressed that other teams, for some reason, are hesitant to poach restricted free agents from the Patriots. Cheap and young wide receivers are hard to come by, however.
Since Meyers will be inexpensive, I don't believe it will preclude the Patriots from adding more wide receiver help.