• Another Cowboys backup QB making headlines: What to make of the manufactured Dak Prescott–Cooper Rush QB controversy.
• Mac Jones' high ankle sprain: It would be shocking to see the Patriots QB actually suit up Sunday, though New England values toughness at the position.
• NFC Defensive Player of the Month: There's no justification for Devin White over Micah Parsons.
---
It feels like Groundhog Day in Dallas with another Cowboys backup quarterback making headlines while filling in for the starter. NFL fans have questions about the Cowboys QB situation, the chances that Mac Jones actually plays this weekend on a high ankle sprain, some early offensive struggles of key fantasy skill-position players and more.
Let's answer them in this week's mailbag.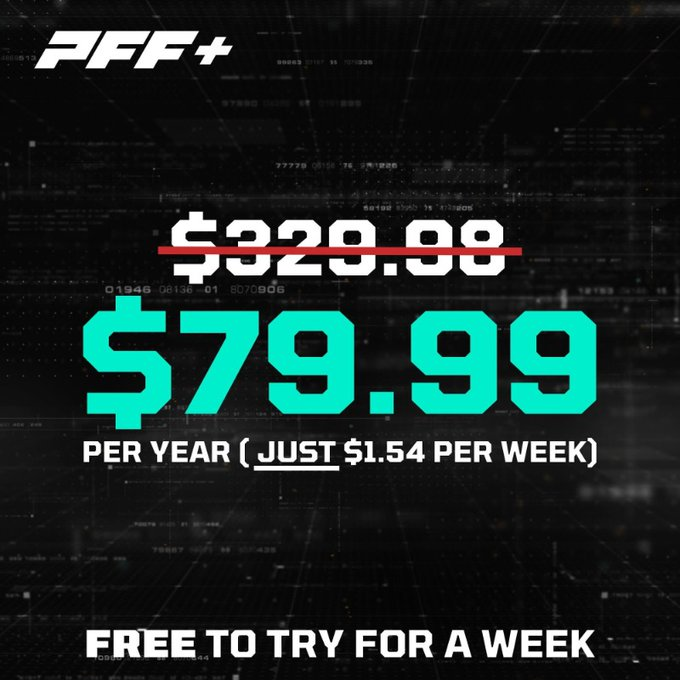 @tyrellthomp: What [do] you think [of] the Cooper Rush situation?
I think it's bizarre that there is a Cooper Rush situation, if you're referring to the simmering Dallas Cowboys quarterback controversy that hot-take artists and also team owner Jerry Jones are feeding.
Dak Prescott is a franchise quarterback. He signed a four-year, $160 million contract one year ago. It's a really fun story that Cooper Rush is 3-0 as a starter and has won both games he's started this season, but he was also cut from the Cowboys one month ago. The Cowboys made Rush available to 31 other teams on Aug. 30 when they released him. He could have signed with anyone else at that point. Then they signed him to their practice squad a day later and finally added him to the active roster on Sept. 17. The Cowboys likely would have contested it by signing him to the active roster, but Rush was still available for other teams to sign him off the practice squad until Sept. 17.
And now we're having honest conversations about him taking Prescott's job as if football didn't exist before September of this year?
Prescott definitely struggled in Week 1 against the Tampa Bay Buccaneers before breaking his hand. He went just 14-of-29 for 134 yards with an interception and earned a paltry 37.4 PFF grade.
But last season still happened, right? Prescott earned PFF's eighth-highest passing grade. He ranked sixth in PFF wins above replacement (WAR). The Cowboys went 11-5 with him as their starter.
You can argue where Prescott ranks among NFL quarterbacks, especially considering the emergence this season of players such as Jalen Hurts and Tua Tagovailoa, but Rush has proven himself to be a very good backup quarterback, not someone who should be competing with Prescott for the starting job.
The Cowboys rank 11th in expected points added (EPA) per play in games Rush has started over the past two seasons. That's very, very impressive with a backup quarterback. They're seventh in EPA per play with Prescott as the starter over the past two years, and that includes his performance in Week 1 this season.
I don't agree with Jones perpetuating the idea of a quarterback controversy, but at the same time, he has watched backup quarterbacks usurp the starting role from established starters twice in the past 16 years. Tony Romo took Drew Bledsoe's job in 2006, and Prescott repaid the favor to Romo in 2016. So, there's clearly some precedent for this to happen in Dallas. But just because it's happened twice doesn't mean it would be successful or that the idea should be entertained a third time. If the Cowboys like Prescott enough to guarantee him $95 million, and if they were willing to let Rush sign with any other team a month ago, then why is this even being discussed?
---
@CoachGrav: Does Mac Jones really have a chance to play?
I would say it's very, very doubtful. I would be shocked. Jones has a high ankle sprain and didn't practice Wednesday or Thursday.
At the same time, the messaging out of New England has been very strange this week. Jones kept saying he was "day-to-day" on Monday. Then, head coach Bill Belichick downplayed the injury a bit on Wednesday, saying Jones made a lot of progress since Sunday and that the situation was "day-to-day." Belichick wouldn't rule Jones out for Week 4 as of Wednesday. This is probably gamesmanship. New England likely wants to keep the Green Bay Packers on their heels and force them to prepare for Jones and backup Brian Hoyer. But it also feels a little bit dangerous. If Belichick is making it seem even possible that Jones could be able to play or is close to being able to play, and if the quarterback doesn't, then it feels like some could unfairly question Jones' toughness.
The Patriots do value the ability to play through injuries in their quarterbacks, though. Tom Brady reportedly played through multiple high ankle sprains during his time with the team. The Boston Herald's Karen Guregian reported back in January 2008 that Brady was dealing with a high ankle sprain before Super Bowl 42. MMQB's Albert Breer, then of NFL Media, reported in January 2016 that Brady suffered a high ankle sprain in Week 17 against the Miami Dolphins. Brady played through the injury in that very game and then started two weeks later (after a first-round bye) in a playoff win over the Kansas City Chiefs.
The difference in both of those instances is that Brady played through those injuries in playoff games. It would certainly be smart for the Patriots to rest Jones, since he's a young quarterback who uses his mobility more than Brady. But at the same time, Jones might feel like this is his opportunity to prove his toughness to teammates and the Patriots organization.
The Patriots weren't happy when Jimmy Garoppolo sat out of games in 2016 when he was injured filling in for Brady. Brady only ever missed starts due to a torn ACL suffered early in the 2008 season and for his 2016 suspension. Belichick has said before that dependability is more important than ability.
It makes all the sense in the world for Jones to sit out on Sunday against the Packers. But this is the Patriots we're talking about here.
---
@ashley1992__: Hi Doug, what do you expect from Brian Hoyer if he starts and do you give Mac any chance of playing this week?
I wrote about this more in Wednesday's rumor roundup, but one source said, "He's going to rip it up. That's just his style."
Expect the Patriots' downfield passing to continue. I do expect Damien Harris and Rhamondre Stevenson to be more involved, however.
---
@ark_signal: Is Mixon going to get back in gear like week 1? Or was last year his best year and he declines from here? Thanks.
There are two things I'm noticing while looking at Cincinnati Bengals running back Joe Mixon's stats so far this season. First, his yards before contact have dropped. He averaged 1.3 yards before contact through the first five years of his career. He's averaging just 0.9 yards before contact this season.
Second, and perhaps more importantly, his yards after contact have dropped precipitously. He averaged 2.9 yards after contact per attempt through the first five years of his career. That's dropped down to 1.9 yards after contact per attempt this season. His missed tackles forced per rushing attempt are down, his stuff rate is way up and he's creating fewer explosive plays.
I think it starts with the offensive line. They're not grading out well overall as run-blockers. But Mixon also isn't doing a good enough job creating yards on his own. It's still early in the season. The revamped offensive line should begin to jell better, and that will allow Mixon to get more room and create big plays. I'm not panicking yet, but it's something to watch through four games, and I'd like to see Chris Evans get more snaps if Mixon can't improve.
---
@DrewTalksNFL: Why is Justin Jefferson struggling so much?
Minnesota Vikings wide receiver Justin Jefferson is certainly drawing a lot of attention this season.
Using the new coverage data from PFF, here are the WRs who have been doubled/bracketed/helped the most often while facing man coverage:

1. Cooper Kupp: 36%
2. Davante Adams: 27.3%
3. Hunter Renfrow: 26.9%
4. Justin Jefferson: 24.6%
5. Amari Cooper: 20.5%

— Arjun Menon (@arjunmenon100) September 27, 2022
Combine that with the fact that he's endured tough coverage from Darius Slay and Jeff Okudah, and that could explain it. I'm going to wait another week or so to panic, though.
---
@Hopper2314: How did Parsons not [win] Defensive player of the month?
You're preaching to the choir here, Hopper.
Cowboys linebacker Micah Parsons' 91.3 PFF grade was second among qualified defenders this month. He had the most pressures and second-most quarterback hits of any defender.
Meanwhile, Tampa Bay Buccaneers linebacker Devin White, who won NFC Defensive Player of the Month, ranked 41st among qualified linebackers with a 53.3 grade.