As if the past week in the NFL didn't contain enough excitement, another flurry of quarterback activity soon could be set off by a Deshaun Watson trade.
Watson, who was not indicted by a grand jury Friday but still faces 22 civil lawsuits that allege sexual harassment and sexual assault, is now expected to be traded by the Houston Texans with the NFL's new league year starting Wednesday at 4 p.m. Among the interested teams are the NFC South's Carolina Panthers and New Orleans Saints. The Seattle Seahawks and Cleveland Browns, who just acquired wide receiver Amari Cooper in a trade with the Dallas Cowboys, also reportedly have shown interest in Watson.
Click here for more PFF tools:
Draft Guide & Big Board | Mock Draft Simulator
Dynasty Rankings & Projections | Free Agent Rankings | 2022 QB Annual
Player Grades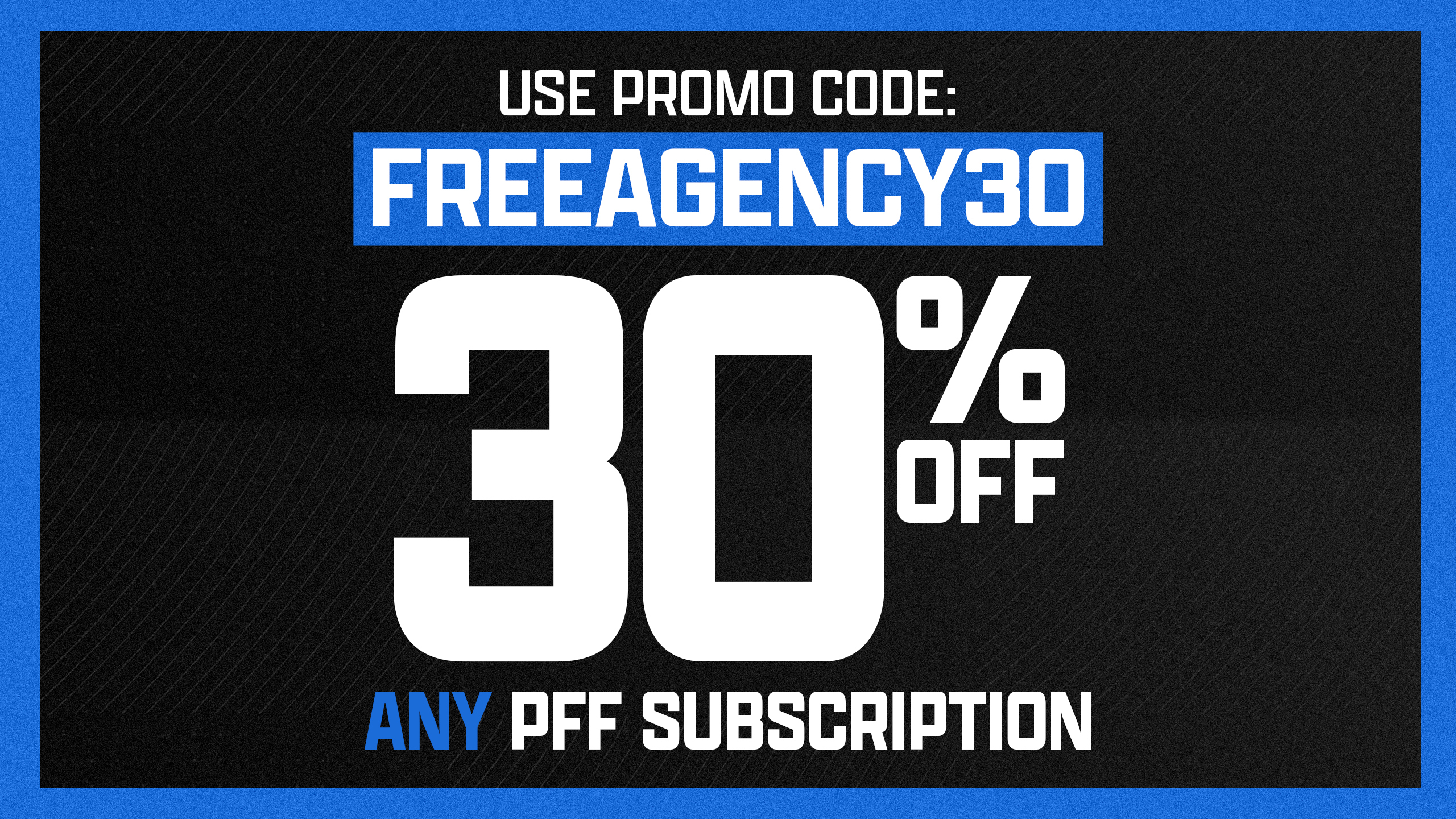 There has been plenty of quarterback movement in the past week, ignited by Aaron Rodgers' decision to return to the Green Bay Packers. Hours later, Russell Wilson was traded by the Seahawks to the Denver Broncos. The Indianapolis Colts, who seem unlikely to be in the mix for Watson since they share the AFC South division with the Texans, then traded Carson Wentz to the Washington Commanders.
The Atlanta Falcons restructured Matt Ryan's contract, effectively keeping their quarterback on the roster for the 2022 season. And on Sunday, Tom Brady unretired and will return to the Tampa Bay Buccaneers (for now?), while Kirk Cousins signed a contract extension with the Minnesota Vikings, taking him out of consideration for any quarterback-needy teams. The Seahawks once seemed like interesting suitors for Cousins since head coach Pete Carroll has long admired the Vikings quarterback.
As it stands, the Colts, Saints, Seahawks, Pittsburgh Steelers and Detroit Lions are the most quarterback-needy teams in the NFL. Watson is the most desirable veteran quarterback available, but the San Francisco 49ers are expected to trade Jimmy Garoppolo, and Mitchell Trubisky, Jameis Winston, Marcus Mariota and Teddy Bridgewater are the top signal-callers available in free agency.
We asked league sources to predict where each quarterback lands. Most expect Watson to wind up in Carolina, though there was a vote for the Seahawks, as well. The Panthers have the sixth overall pick in the 2022 NFL Draft and quality young players, including cornerbacks Jaycee Horn and C.J. Henderson, safety Jeremy Chinn, defensive end Brian Burns, defensive tackle Derrick Brown and possibly even running back Christian McCaffrey, to offer up in a trade. David Tepper is an aggressive owner who has seen the team rifle through Teddy Bridgewater, P.J. Walker, Sam Darnold and Cam Newton in the past two years. If trade talks come down to a bidding war, the Panthers could be tough to beat.
Opinion on Garoppolo was split, though predictions came down to two teams: the Colts and Steelers. Indianapolis, which edged out Pittsburgh in voting, needs to find a quarterback who's an upgrade over not just Sam Ehlinger but Wentz, as well. Garoppolo, though often maligned, would fit the bill. The Colts could in turn also draft a quarterback — perhaps Cincinnati's Desmond Ridder, a prospect with intriguing upside.
Mason Rudolph and Dwayne Haskins make up the Steelers' current quarterback room after Ben Roethlisberger's postseason retirement. Garoppolo would be a significant upgrade over both signal-callers in Pittsburgh.
If Garoppolo went to Indianapolis, then multiple sources predicted Trubisky would land with the New York Giants, where he could serve as competition for incumbent starter Daniel Jones. Trubisky worked with Giants head coach Brian Daboll last season with the Buffalo Bills. One other source predicted Trubisky could sign with the Steelers. Another saw his landing spot as a "total wild card."
If Garoppolo ends up with the Steelers, then two sources predicted Marcus Mariota would go to the Colts. Two other sources predicted Mariota would sign with the Seahawks.
If the Saints can't trade for Watson, then they have a fall-back plan in Jameis Winston, who tore his ACL last season with New Orleans but showed potential before the season-ending injury.
In regard to the Lions, as we've previously reported, there's buzz that they could take quarterback Malik Willis as high as No. 2 overall in the 2022 NFL Draft. There's little sense in acquiring a player like Garoppolo, Trubisky or Mariota to replace Jared Goff with the way their roster currently is constructed.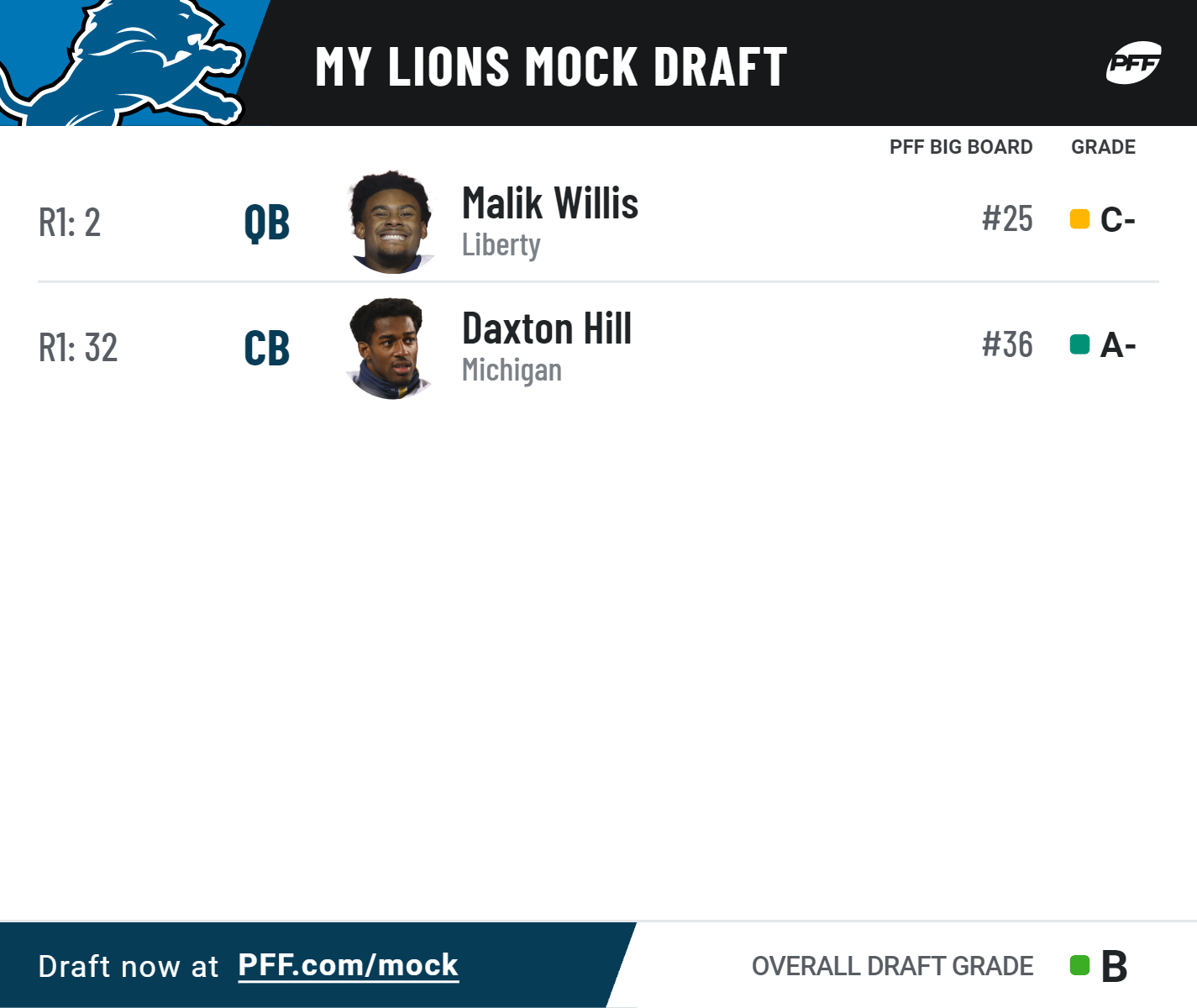 But teams such as the Panthers, Saints and Seahawks can't act until Watson makes a decision. And it wouldn't make much sense for the 49ers to trade Garoppolo until they see where Watson lands and how much the Texans get in return.
Houston, by the way, seems content with Davis Mills — a 2021 third-round pick — as its starting quarterback for 2022. The Texans like Mills, who went 2-9 and completed 66.8% of his passes for 2,664 yards with 16 touchdowns and 10 interceptions as a rookie last season.
The new league year hasn't even started and the NFL offseason is already wild. And it's just getting started with the legal tampering period opening Monday at noon.