If you thought a lot of interior and edge defenders came off the board in the first round of the 2019 NFL Draft, that's because they did. Of the 32 selections on Day 1 of the draft, 13 came from those two position groupings — just four were selected in the first round of the 2018 NFL Draft. 
Despite the volume of highly touted rookies along the defensive front, just three first-year players picked up 35-plus pressures on the season, and one of those players was Maxx Crosby (45 pressures), who didn't come off the board until the fourth round. He joined Nick Bosa (80 pressures) and Josh Allen (49 pressures) as the only players on that list. For many of the other first-round prospects, it was a disappointing rookie campaign, but that doesn't necessarily mean they won't realize the potential their teams invested in last offseason. 
PFF's Timo Riske has done great work on learning curves for players entering the NFL, and more recently, how important rookie performance is when predicting career performance. In that recent piece, Timo writes, "The defensive line is another position where waiting until after Year 2 makes a lot of sense when we want to project a player's career with the required confidence."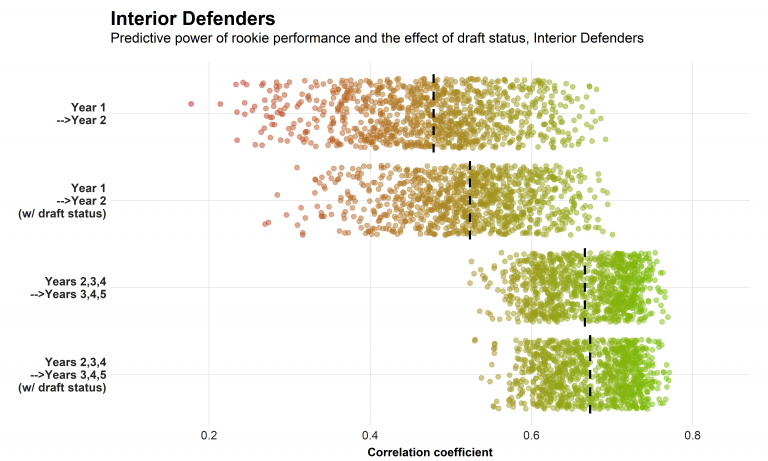 In other words, labeling players along the defensive line as "busts" after their rookie seasons is premature. If a player continues to underwhelm in Year 2, that's when concerns are warranted about their future prospects.