If there's one thing NFL offensive and defensive minds can agree on, it's that no one coverage can stop everything. There will be a window in the zone or a mismatch in personnel for the offense to target. This isn't a concession defensively but, rather, an acknowledgment that some coverages handle routes better than others or protect worse coverage players from being exposed.
The time to discuss a quarterback's progressions and reads can come at a later date, but each one is equipped with a cheat sheet on where to look with the ball based on what the defense presents. Man coverage tells a signal-caller to find his best wide receiver or the defense's worst player. Zone tells a quarterback to manipulate space with his eyes and body language while routes find the open areas. The best signal-callers do a majority of their work before the ball is snapped, playing off tendencies and knowledge of passing concepts to get the ball out early and on target.
The offenses that are able to manufacture easy downfield throws are the ones most likely to generate explosive plays, which are incredibly important in the modern game. This examination is less about the routes that are targeted most and more about finding the routes with the highest return on investment based on how often their used by NFL teams.
Cover 3
Beater Route: The Over Route (Total NFL Grade: 91.0, 112.3 Passer Rating)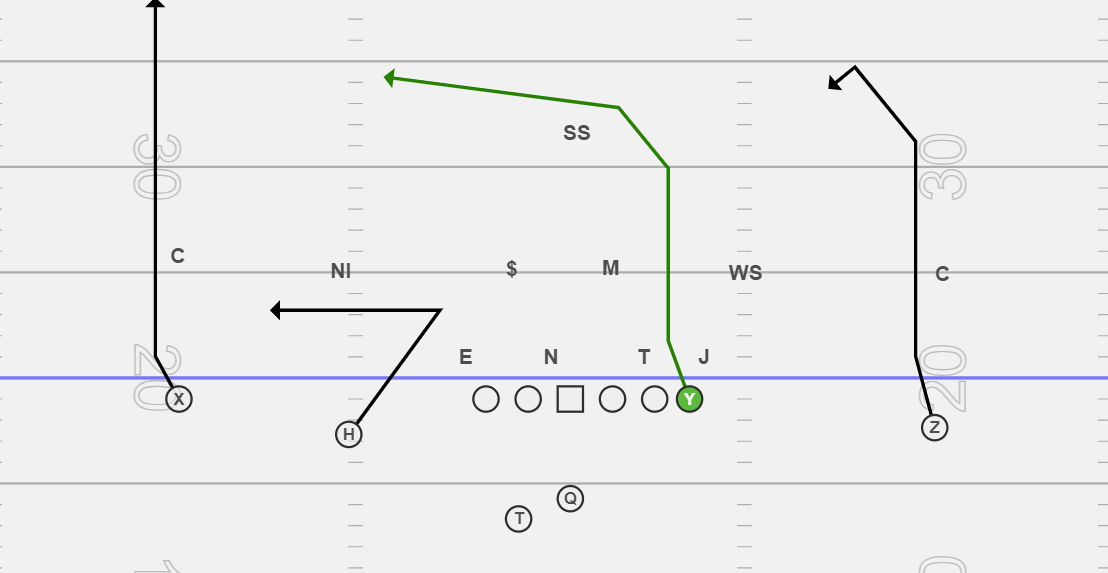 With over 10 yards per attempt on 435 dropbacks — and a 72% completion rate — there's no better route against the base NFL coverage than the deep crosser. This is as ubiquitous of a deep target as there is in football, with over 200 attempts in 11 personnel, 100 in 12 personnel and 40 in 21 personnel.
By running the route over the middle of the field, and often with the use of play action, offenses are typically attacking the two weakest coverage defenders on the field: the off-ball linebackers. On the 230 targets off play action, the passing grade jumps to 92.3 and the passer rating improves to 116.4.