The 2022 NFL Draft is now less than one month away, and as each team's big board comes into focus, the top remaining free agents are finding new homes at a slightly slower pace. Most recently, PFF's top free agent available — perennial All-Pro linebacker Bobby Wagner — agreed to terms with the Los Angeles Rams on a five-year, $50 million contract with incentives that could push the value to $65 million, per PFF's Richard Sherman and ESPN's Adam Schefter. 
Other impact players, such as wide receivers Julio Jones and Jarvis Landry, cornerback Steven Nelson and tackle Eric Fisher, remain on the open market. We predicted the best landing spots and a few other good fits for our top 10 remaining free agents as of today.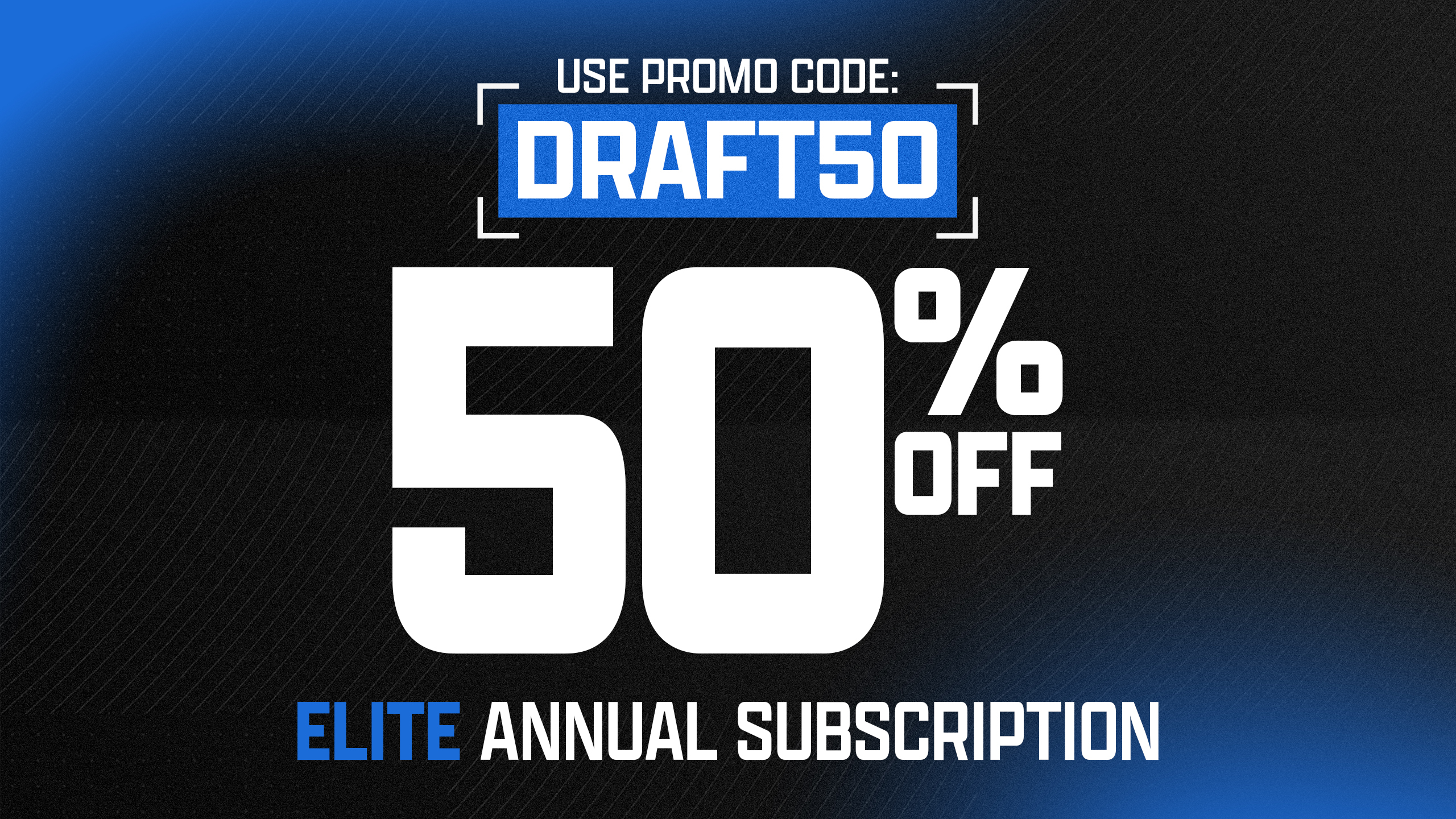 Clowney has been very patient the past two offseasons in free agency, weighing his options before signing consecutive one-year deals well after the first wave of free agency. Positive sack regression finally hit for him in 2021, as he racked up nine sacks on 53 total quarterback pressures after generating three sacks from 2019-20 on 76 total quarterback pressures.
Clowney is one of the league's best run defenders on the edge, with his 90.9 run-defense grade since 2015 the sixth-best mark over the span. He's a valuable chess piece along the defensive line, possessing an ability to line up over opposing guards and create mismatches. Cleveland's defensive line outside of Myles Garrett remains arguably the biggest weak spot on the roster, especially at the edge defender spot.
Whether Clowney wants to continue with his mercenary approach year-to-year or finally sign a multi-year contract, Cleveland makes the most sense.
Best landing spot: Cleveland Browns
Other potential fits: Arizona Cardinals, Indianapolis Colts, Kansas City Chiefs
Updated contract projection: One year, $15 million, $12 million total guaranteed
---
Teams should be excited at the prospect of Gilmore stepping in and making an impact from Day 1, because he did just that following a trade to the Carolina Panthers last season. From Week 8 through the end of the season, Gilmore's 79.5 coverage grade from press coverage looks ranked sixth among cornerbacks.
A long list of teams should be in the market for his services, even as he's set to turn 32 years old in 2022. After the Kansas City Chiefs lost free agent Charvarius Ward to the San Francisco 49ers and traded wide receiver Tyreek Hill to the Miami Dolphins for a ransom, they have the need and the resources to chase a Super Bowl in Gilmore's final few years.
Best landing spot: Kansas City Chiefs
Other potential fits: Arizona Cardinals, Baltimore Ravens, Las Vegas Raiders
Updated contract projection: One year, $12 million, $8.75 million total guaranteed
---
Theoretically, any team could be a fit for Mathieu given his unrivaled versatility on the backend. Since joining Kansas City in 2019, he has played over 600 snaps in deep, box and slot alignments, and he rarely comes off the field, averaging over 1,000 snaps per regular season since 2017.
The Philadelphia Eagles appear to have moved on from a similarly versatile playmaker on the backend in safety Rodney McLeod after six seasons with the club, another sub-6-foot defensive back with slot corner capabilities. Mathieu brings more juice down in the box and as an open-field tackler without giving up much in terms of coverage capability. He could be a perfect pairing with Eagles safety Anthony Harris, who re-signed on another one-year flier in Philadelphia. Both players can patrol the deep third or come down and make plays in the run game, presenting defensive coordinator Jonathan Gannon with a lot of options.
Best landing spot: Philadelphia Eagles
Other potential fits: Indianapolis Colts, Las Vegas Raiders, New Orleans Saints, Pittsburgh Steelers
Updated contract projection: Three years, $30 million ($10M per year), $20 million total guaranteed
---
Beckham Jr. can fill the exact same role as he did in 2021 with the Rams — a late addition to a Super Bowl-caliber roster that puts them over the top come playoff time. While a handful of injuries have slowed down a career that was on a Hall of Fame path out of the gates, Beckham still displays rare athleticism as a route runner and at the catch point. An ACL tear suffered during the Super Bowl will likely keep him sidelined for much of the 2022 campaign, but he'll add immediate juice to any offense upon his return, and the Rams seem like a perfect fit.
Beckham earned an 84.7 receiving grade in the 2021 playoffs and hauled in all four of his contested targets, including the first touchdown of Super Bowl 56 over the outstretched hand of Cincinnati Bengals slot cornerback Mike Hilton. Any team looking for a difference-maker in crunch time can look no further.
With Los Angeles signing free agent wide receiver Allen Robinson II and trading Robert Woods to the Tennessee Titans, Beckham presents a different skill set from Robinson and Cooper Kupp, though all three players are capable of lining up anywhere, which could spark some more creativity from head coach Sean McVay in his quest for back-to-back Lombardi trophies.
Best landing spot: Los Angeles Rams
Other potential fits: Buffalo Bills, Green Bay Packers, Kansas City Chiefs, New Orleans Saints
Updated contract projection: One year, $5 million with incentives that could push it to $10 million
---
The NFLPA president has been a leader on and off the field throughout his career and was a salary-cap casualty of the Cleveland Browns this offseason despite still playing at a very high level.
For the Miami Dolphins or Minnesota Vikings, Tretter would represent a significant upgrade at the center position. Tretter's 83.7 pass-blocking grade in 2021 — his seventh straight season finishing above 80.0 — was almost 30 points better than Miami's centers for the season and over 40 points better than Minnesota's. While he's not as prolific as a run blocker, he's proven to be an above-average run blocker in an outside zone rushing attack, which both Miami and Minnesota are expected to utilize in 2022.
Best landing spot: Miami Dolphins
Other potential fits: Denver Broncos, Minnesota Vikings
Updated contract projection: Two years, $12 million ($6M per year), $8.25 million total guaranteed
---
A few nagging injuries over the past few years have kept the often-dominant Hicks off the field, but he's still quite a handful for opposing offensive lines when healthy.
As a run defender and a pass-rusher, Hicks brings an extremely high floor. Over six seasons with the Chicago Bears, he earned both a run-defense and a pass-rush grade of 65.0 or better in every year except an injury-plagued 2019 campaign. Hicks can reunite with edge defender Khalil Mack, head coach Brandon Staley and defensive line coach Jay Rodgers after the group was very successful together in 2018 — the year Hicks earned a career-best 91.7 overall grade.
Best landing spot: Los Angeles Chargers
Other potential fits: Minnesota Vikings, Pittsburgh Steelers
Updated contract projection: One year, $6.5 million fully guaranteed
---
Ingram is still a highly effective edge defender but could be best suited going forward as more of a rotational pass-rusher who can pin his ears back and do what he does best: hunt opposing quarterbacks. Our second selection for Kansas City here is another veteran on the defensive side of the ball, though this time it's a reunion for Ingram and the Chiefs. Ingram's acquisition was one of the more underrated trade deadline moves in 2021, and his 77.6 pass-rush grade was the best of any Chiefs player in the playoffs. His nine quarterback pressures were also second only to interior defender Chris Jones.
Ingram hasn't earned a pass-rush grade below 70.0 since 2013, with a pressure percentage above 10% in every season over the stretch, as well. For around 600 snaps a year, he can assume a role similar to Buffalo Bills edge defender Jerry Hughes, taking over games in high-leverage moments.
Best landing spot: Kansas City Chiefs
Other potential fits: Indianapolis Colts, New York Jets, San Francisco 49ers
Updated contract projection: One year, $5 million fully guaranteed
---
Russell Wilson attempted to recruit Brown to the Seattle Seahawks, and it's possible that Seattle's unwillingness to make the move — or at least similar moves over the years — played a minor role in Wilson's decision to waive his no-trade clause and join the Denver Broncos.
Even with one of the league's stronger wide receiver trios in Courtland Sutton, Jerry Jeudy and Tim Patrick already in the fold, Brown could be the final addition in an AFC West arms race that puts the Broncos' offense over the top. Despite Brown joining a Tampa Bay Buccaneers offense already loaded with top-end weapons, his 90.3 receiving grade from 2020-21 ranked tied for fifth among wide receivers and his 2.40 yards per route run ranked seventh.
If a team is willing to deal with all the rest that comes with Brown, he can still produce with the best of the best.
Best landing spot: Denver Broncos
Other potential fits: Baltimore Ravens, Kansas City Chiefs
Updated contract projection: One year, $3 million, plus incentives
---
Brown came close to holding out for a new contract from the Seattle Seahawks last offseason before returning on a tweaked deal that provided protections. While he'll be 37 years old for Week 1 of 2022, Brown wasn't even the oldest tackle in the NFC West last year, as Los Angeles Rams stalwart Andrew Whitworth played into his 40s before riding off into the sunset with a Lombardi Trophy.
Brown hasn't graded out below 70.0 since his rookie season in 2008 and hasn't shown signs of slowing down to an extreme enough degree that teams should be overly concerned, as he can still make plays in the open field once he builds a head of steam.
This works so well from the Indianapolis Colts' perspective because left guard Quenton Nelson is likely set to become the highest-paid left guard in the NFL before the 2022 campaign begins, and Brown offers a phenomenal veteran anchor for this offensive line without breaking the bank.
Best landing spot: Indianapolis Colts
Other potential fits: Carolina Panthers (reported visit), Chicago Bears
Updated contract projection: Two years, $16 million ($8M per year), $11 million total guaranteed
---
Gronk is still one of the league's best all-around tight ends now two years removed from his initial retirement, earning an 86.7 receiving grade in 2021 — his best since 2017 and fourth-best among tight ends on the season. He's not just a possession receiver or a red-zone target, either, with his 16 forced missed tackles in 2021 ranking third among tight ends, 23 explosive receptions tied for fifth and 6.4 yards after the catch per reception at seventh despite a 10.9-yard average depth of target that ranked fourth.
It's not a question of whether Gronk can play, it's whether he wants to. A final run at a Super Bowl with Tom Brady in Tampa obviously makes the most sense, but Gronkowski has expressed interest in playing for his hometown Buffalo Bills at times, and he could be the final pass-catcher this offense needs.
Best landing spot: Tampa Bay Buccaneers
Other potential fits: Buffalo Bills
Updated contract projection: One year, $8 million fully guaranteed
---
Jones' value will always be buoyed by the potential that he can be a dominant force when healthy, but hamstring issues have lingered for years now and made his short tenure with the Tennessee Titans one to forget. With everyone clamoring to mimic the "Los Angeles Rams" method of roster construction, the trade of a second- and fourth-round pick for one underwhelming year of Jones' services will conveniently be ignored.
All of that said, Jones still deserves to field offers like the contracts Larry Fitzgerald finished his storied career playing on — one-year deals for roughly $10 million given all he brings to the table. He still averaged 14 yards per reception with an average depth of target of 12.6 yards, as he can still win on the outside as a true X receiver.
A reunion with longtime Atlanta Falcons teammate Matt Ryan could be a win-win as Indianapolis looks to add receiving talent around budding star Michael Pittman Jr. The Bills and Chiefs might as well kick the tires on a player of Jones' caliber, and he can perhaps show up biggest on the brightest stages, prioritizing his health over the course of a long regular season.
Best landing spot: Indianapolis Colts
Other potential fits: Buffalo Bills, Kansas City Chiefs, San Francisco 49ers
Updated contract projection: One year, $10 million fully guaranteed