Now that the 2020 NFL Draft is in the rearview mirror, free agency once again takes center stage in the NFL landscape as teams look to address remaining holes on their rosters. Looking at PFF's list of top remaining free agents, these are 10 landing spots that we feel make sense for both sides heading into next season.
[Editor's Note: PFF's instant analysis on EVERY pick of the 2020 NFL Draft can be found here. You can also find all of our pre-draft and up-to-the-minute analysis categorized and readily available here. Get your copy of the PFF 2020 NFL Draft Guide today by clicking here.]
It's apparent that Newton wants a chance at a starting job this season. The 2020 NFL Draft closed doors in Los Angeles and Miami, as both teams took first-round quarterbacks to pair with the incumbent veteran starters already on the roster. That leaves two teams — the New England Patriots and the Jacksonville Jaguars — as the realistic landing spots that could yield a starting job. The Patriots have seemingly had no interest throughout the process, comfortable going into next season with Brian Hoyer and Jarrett Stidham competing for the starting job and their sights set on a talented 2021 quarterback class.
The Jaguars, meanwhile, could bring in Newton on a short-term deal to compete with Gardner Minshew — a player who exceeded expectations last season as PFF's highest-graded rookie quarterback — for the starting job. While Newton hasn't been anywhere close in recent seasons to the 2015 MVP form that set the bar for what he could accomplish, there is no question that he can run a successful offense in the right offensive environment.
Injuries have derailed his career recently, but if you go back to what Newton was doing in 2018 before his shoulder injury — running a heavy dose of play action and utilizing his athleticism on designed runs — there is a blueprint for how to get the most out of him. Through Week 9 of the 2018 season, his 80.9 overall grade ranked 14th at the position and the Panthers were running the seventh-most efficient offense in the NFL by EPA per play.
I realize the Jaguars want to give Minshew every chance to win the starting job and most likely have their sight set on Trevor Lawrence or Justin Fields in 2021, but signing Newton to compete with Minshew may bring out the best in both quarterbacks and lead to a situation where they aren't even in need of a starter next offseason.
Clowney clearly hasn't had the market he was hoping for this offseason. Now that the draft has passed and free-agent signings no longer count against in the compensatory picks formula, it's prime time for Clowney to sign a one-year deal with a team that still needs a starter on the edge. The Colts are one such fit — a team that has made it clear this offseason it plans to contend in 2020 with moves such as bringing in Philip Rivers at quarterback and trading a first-round selection for DeForest Buckner. One area the Colts have still yet to address is the edge defender spot opposite Justin Houston.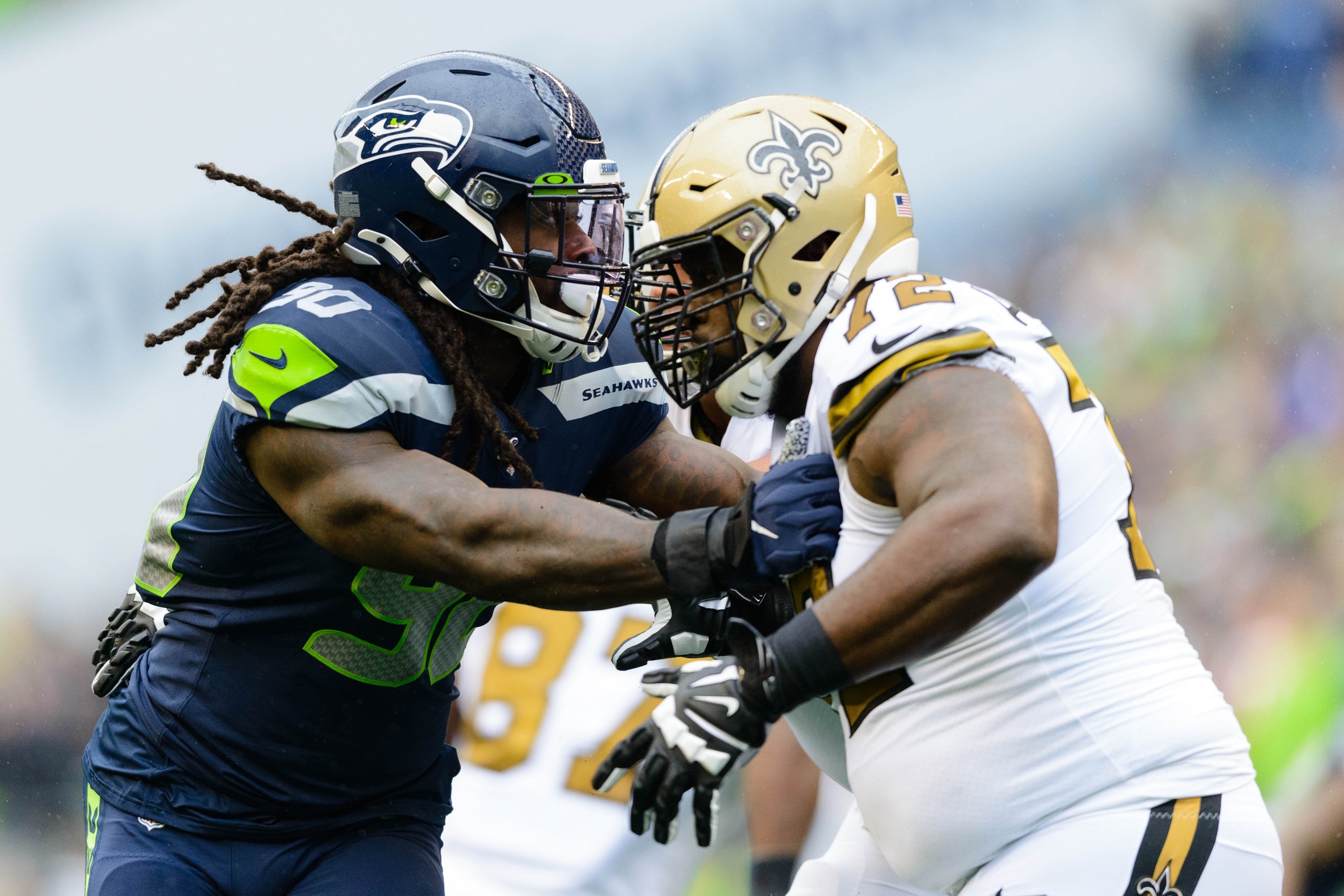 Kemoko Turay showed promise last season before going down with an injury (91.0 pass-rushing grade), but 69 of his 81 defensive snaps came as a pass-rusher. Clowney could step in as an every-down player, giving the Colts one of the most talented defensive lines in the NFL — consistent with general manager Chris Ballard's belief in building from the trenches.
Clowney may never be the dominant, consistent All-Pro player that the Houston Texans thought they were getting when they took him first overall. He still affects the game at a high level, though, particularly in run defense. Clowney is coming off consecutive seasons as a top-20 edge defender in value by PFF WAR, even with the injuries in 2019, and he would significantly elevate that defensive line in Indianapolis.
In our estimation, the Giants had an excellent draft by attacking the offensive tackle spot well (Andrew Thomas and Matt Peart) and getting great value in a versatile secondary piece like Xavier McKinney at pick No. 36. One spot they could still stand to get better, though, is at the cornerback position.
DeAndre Baker and James Bradberry are solid starting options on the outside, but the depth behind them is a little concerning. Players such as Julian Love and McKinney have shown the ability to play the slot, but signing someone like Ryan would shore up that position while adding a guy who has shown he can also kick outside for depth behind Baker and Bradberry. Ryan brings a track record of solid play, having earned overall grades between 62.3 and 75.0 in all seven seasons of his NFL career. Adding Bradberry, McKinney and Ryan to that secondary in the same offseason would make it one of the more improved units in the NFL.
Daniels fits into the mold of players on this list who have a strong history of production but are getting up there in age and coming off some injury concerns in recent seasons. After going from the Green Bay Packers to the Detroit Lions, I think it makes some sense for Daniels to stay in the NFC North, this time with Minnesota. The Vikings attacked the edge defender position in the draft, but they didn't look inside on the defensive line, where they don't really have a pass-rushing threat. If Daniels stays healthy, that's something he could add. His 84.1 pass-rushing grade over the past five seasons ranks ninth among 136 interior defenders with 1,000 or more defensive snaps.
Amukamara has seemingly been underappreciated for much of his career. He is not a flashy option by any means, but he's been solid with overall grades between 66.3 (2016) and 81.0 (2018) in each of the past eight seasons. He's not going to go out there and get toasted consistently, a quality that should be at the top of the list for NFL teams when searching for a starting outside cornerback. The 49ers did not address the cornerback position in the draft, and although they should feel reasonably comfortable in Emmanuel Moseley starting outside, bringing in a more proven starter to compete for that CB2 role couldn't hurt on what figures to once again be a Super Bowl contender.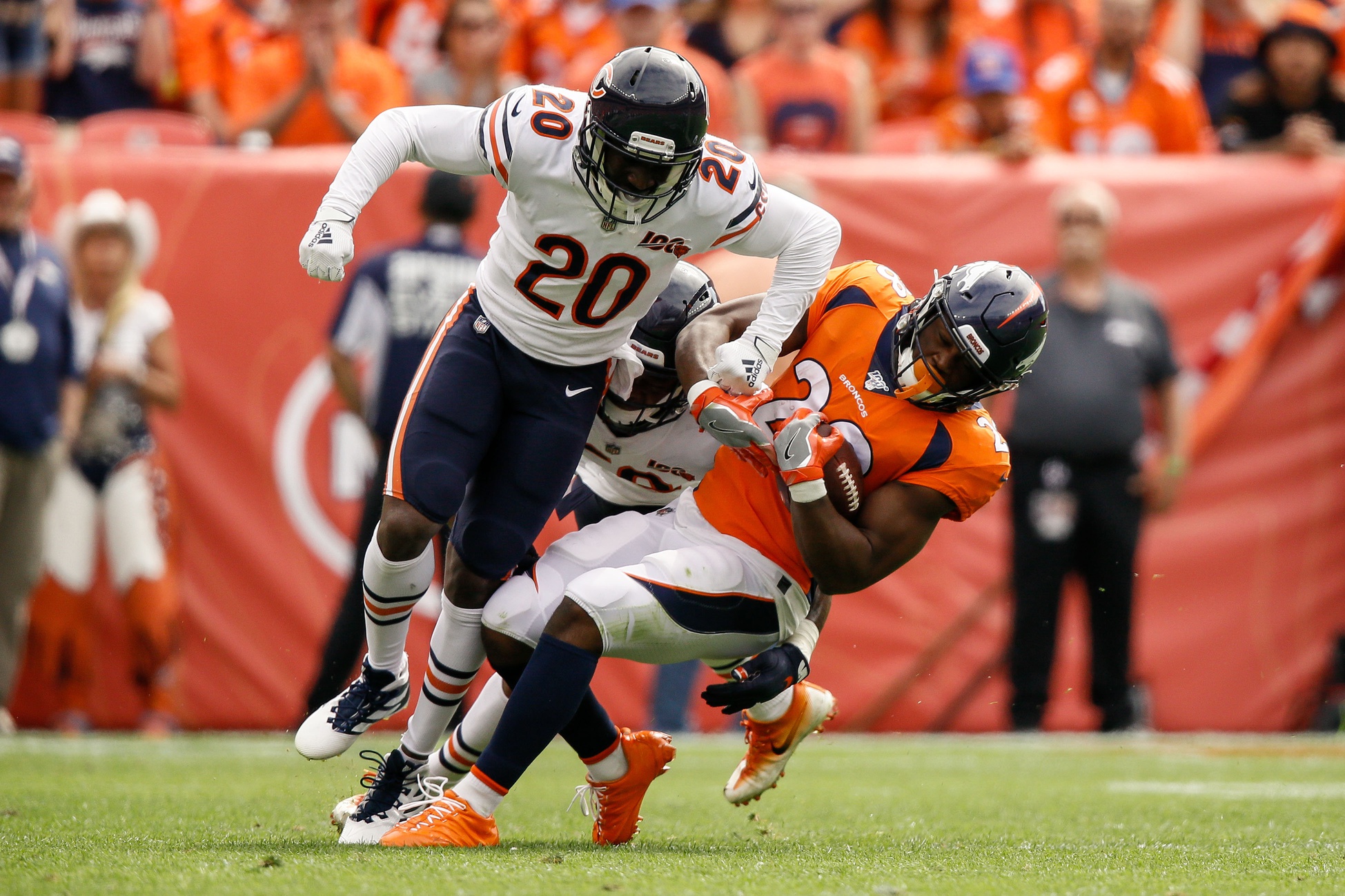 Peters is the clear-cut top remaining tackle, and after not addressing the tackle position in the draft despite having an obvious need there, the Chargers are a potential destination for the veteran. There are obvious injury and age concerns — he's not a long-term option. What he is, though, is a top-of-the-line left tackle when healthy. Peters is coming off an 83.4 overall grade in 2019 (86.7 pass-blocking grade) and has graded at 80.0 or higher in eight of the past nine seasons. He's going to give you reliable play, and a tackle duo of Peters and Bryan Bulaga would be a massive upgrade over what the Chargers trotted out there last season, whether they're blocking for Tyrod Taylor or Justin Herbert.
In this scenario, the Seahawks lose out on Clowney but bring in Griffin to come off the edge for them in 2020. They have options on the edge with last season's first-round pick L.J. Collier, the return of Bruce Irvin and a couple of rookies in Darrell Taylor and Alton Robinson, but what Seattle doesn't have is someone they know they can rely on down to down. Griffen could be that player.
He is coming off a season where he had 70 pressures and a 76.0 overall grade (26th among qualifying edge defenders) for the Minnesota Vikings. Griffen can still play. He's not quite the same level of player as Clowney, but he would come at a cheaper price tag while still providing strong production. The move would also put less pressure on the Seahawks younger players to step up immediately because, as we know, edge defenders have one of the steeper learning curves at the NFL level.
The Redskins' current crop of tight ends consists of names like Hale Hentges, Jeremy Sprinkle and undrafted free agent Thaddeus Moss. Getting a quality contributor at the position in 2020 from that group is a long shot. Sure, Walker is going to be 36 years old and is coming off just over 200 snaps in the past two seasons combined. He was also PFF's sixth-highest graded tight end in the NFL over the five-year stretch from 2013 to 2017, ranking first in total receptions and coming in as the top run-blocking tight end in the league (82.5). If you're Washington, you take the risk on a short-term deal with the hope that Walker gets stays healthy and returns to form. Plus, you provide Dwayne Haskins another viable offensive weapon to work with.
When trying to find a good landing spot for Flacco, my criteria was as follows:  A contender with an established starting quarterback, a good offensive line and a shaky backup situation. Although I was tempted to say Pittsburgh makes a lot of sense, the spot I like best is behind Dak Prescott in Dallas.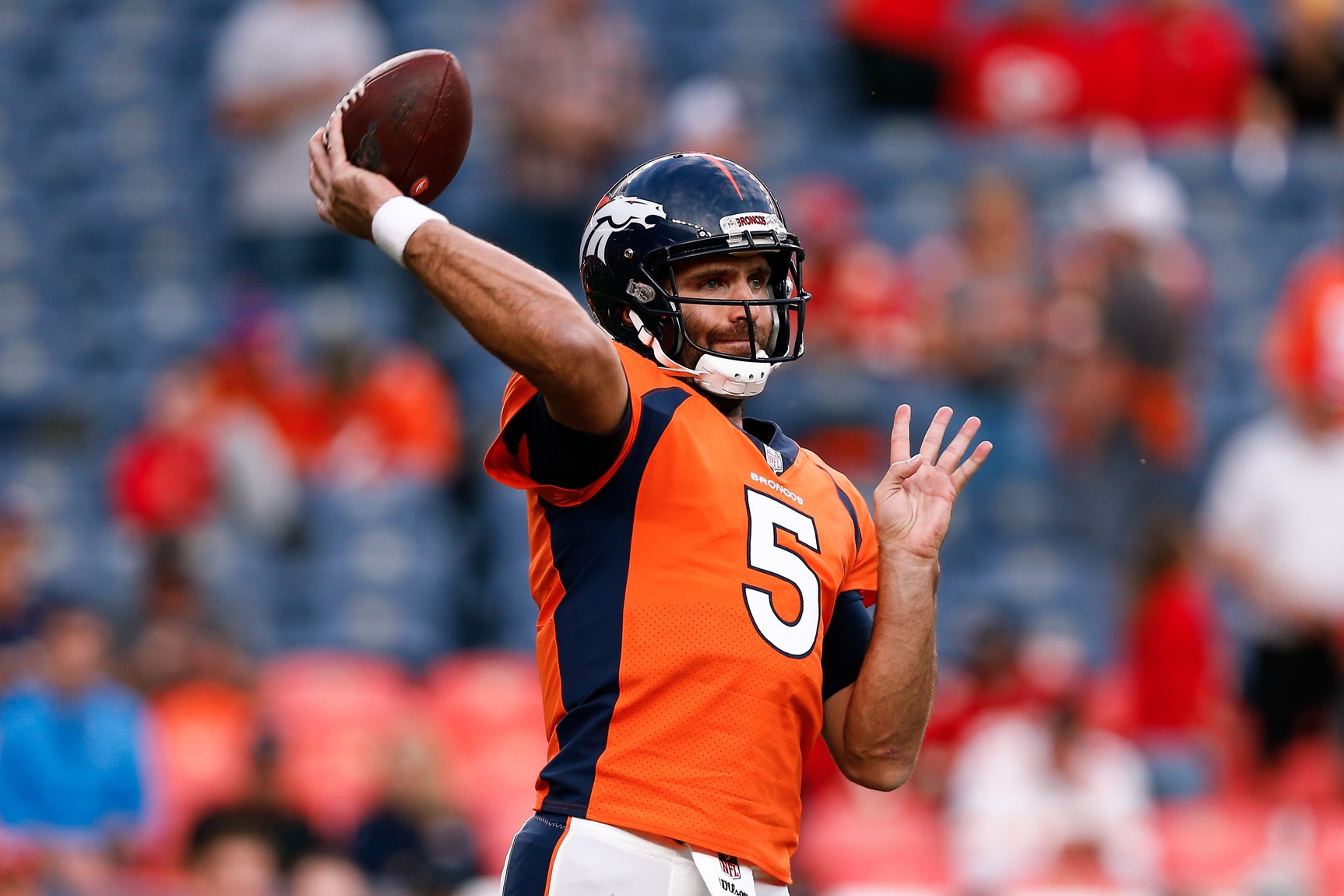 The Cowboys have a legitimate chance to contend in the NFC in 2020, and you don't want that falling apart completely with an injury to Prescott over some portion of the season. A quarterback room with Cooper Rush, Clayton Thorson and Ben DiNucci doesn't scream comfortable backup situation, and while Flacco has struggled in recent seasons, you can expect him to perform at least competently in a good offensive environment. His clean-pocket grade over the past five seasons ranks 20th among 32 qualifying quarterbacks. It wouldn't be a flashy move, but it's one of the better signings Dallas could make for Prescott insurance in 2020.
The Baltimore Ravens' defense was one of the biggest winners of the 2020 NFL Draft. Getting linebackers Patrick Queen and Malik Harrison at decent value in addition to someone like Geno Stone in the seventh round is hard to qualify as anything except a win. Looking at their roster, though, they could still stand to add another veteran pure edge rusher to get after the quarterback. Cameron Wake fits that bill.
He may be 38 years old, but Wake has made it clear he has no plans to retire — and why should he? He is coming off a 2019 season where he played only 195 snaps, but he managed an 83.5 overall grade in that limited time with over 30 pressures on just 181 pass-rushing snaps. Wake has been one of the most accomplished pass rushers in the PFF era, posting 10 consecutive seasons with a pass-rushing grade of 80.0 or higher to open his career. A designated pass-rushing role on a talented and diverse defense like Baltimore's would be an ideal way for Wake to close out his career.