To say that this year's rookie class was at a disadvantage compared to those that came before it would be an understatement.
The minimal offseason program and the eradication of the preseason schedule due to COVID-19 made it unquantifiably difficult for first-year players to make the kind of impact that we have seen over recent years. Only 45 rookies averaged 25 snaps per game and finished the regular season with a PFF grade at or above 60.0 — that's 15 fewer than in 2019 and the smallest total since 2011.
Fortunately, there were still some rookies who delivered high-end play in this difficult season. Some teams even had more than one. Today, we will highlight the NFL franchises that got the best return out of their 2020 rookie class. With the help of PFF's unique play-by-play grading system, PFF WAR and other advanced data found in Premium Stats 2.0, we present to you our top five rookie classes of the 2020 season.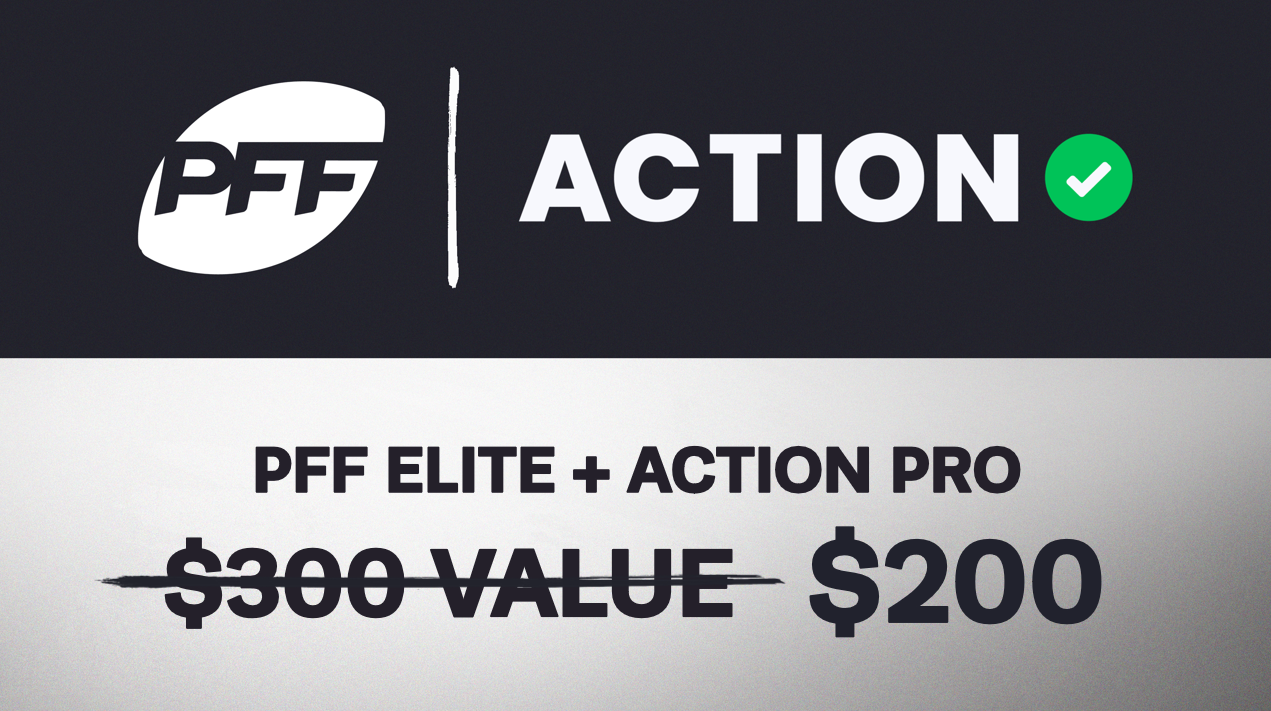 Cincinnati's top 2020 Draft picks:
| | | | | |
| --- | --- | --- | --- | --- |
| Pick | Player | Pos. | PFF grade | Snaps |
| 1 | Joe Burrow | QB | 75.1 | 710 |
| 33 | Tee Higgins | WR | 75.9 | 806 |
| 65 | Logan Wilson | LB | 54.7 | 343 |
Cincinnati fielded the second most valuable first-round rookie and the second most valuable second-round rookie. And Joe Burrow, whom they selected first overall, was on pace to be the most valuable rookie in the entire class this year before suffering a season-ending knee injury in Week 11.
Burrow's rookie campaign was nothing short of incredible, given the situation that he was thrust into. Yes, his deep ball wasn't a strong suit as it was in his college days, and he also took a few too many sacks — something the Bengals QB admitted himself — but he was exceptional in the stable areas of play.
As expected, the 2020 first overall pick showed off his pinpoint accuracy on non-deep throws, finishing sixth among his peers in passing grade on throws up to 19 yards downfield. Burrow also cracked the top 10 in negatively graded throw rate from a clean pocket, finishing second in that metric to only Russell Wilson's 2012 debut among all rookie quarterbacks since 2010.
While it would have been hard for Cincy to miss on the No. 1 overall pick this year with Burrow there for the taking, hitting on the 33rd overall pick was a much harder endeavor. But we here at PFF agreed with the Bengals' decision to select Tee Higgins, who was 25th on our big board at the time, and Higgins repaid that decision by racking up 908 receiving yards and six scores on 67 catches, earning a 75.9 PFF grade in the process. Before Burrow's injury, Higgins had teamed up with his classmate for more combined first downs and touchdowns than any other rookie wide receiver in the NFL, with 32 through Week 10.
The Bengals' first pick of the third round, Logan Wilson of Wyoming, wasn't as much of an impact player, finding a place as a rotational piece at off-ball linebacker before suffering an injury that ended his season in Week 14. Wilson's run defense was perhaps the biggest weakness, given that he earned a 48.1 grade in that facet, but his blitzing was also largely ineffective. Wilson was sent to rush the passer 47 times yet came away with just three pressures in Year 1.
Tampa Bay's top 2020 Draft picks:
| | | | | |
| --- | --- | --- | --- | --- |
| Pick | Player | Pos. | PFF grade | Snaps |
| 13 | Tristan Wirfs | OT | 82.2 | 1,073 |
| 45 | Antoine Winfield Jr. | S | 67.1 | 1,034 |
| 76 | Ke'Shawn Vaughn | RB | — | 99 |
Right after Cincinnati, no team got better production from their 2020 first- and second-round picks than the Tampa Bay Buccaneers this season. Both Tristan Wirfs and Antoine Winfield Jr. closed out the regular season as two of the 10 most valuable non-quarterback rookies, per PFF WAR.
Wirfs belonging to that 10 is perhaps the most impressive feat, as we haven't seen a rookie tackle rank that high in years. The former Iowa Hawkeye actually recorded the second-highest PFF grade by a rookie tackle in the past decade (82.2). He also ranks second in PFF grade behind only Jack Conklin among all qualifying right tackles in 2020. Throw in the fact that Wirfs played more "true pass sets" than any other tackle in the league this season, and it makes his rookie campaign that much more impressive.
Winfield wasn't quite as dominant as Wirfs, but he still enjoyed a great rookie campaign at the safety position. The former Minnesota Golden Gopher was productive in every single facet of play, earning an 86.3 run-defense grade, a couple of strip-sacks as a blitzer and five combined pass breakups and interceptions in coverage. Winfield's 34 tackles in coverage when aligned at free safety are the second-most by anyone this season.
Kansas City's top 2020 Draft picks:
| | | | | |
| --- | --- | --- | --- | --- |
| Pick | Player | Pos. | PFF grade | Snaps |
| 32 | Clyde Edwards-Helaire | RB | 75.3 | 542 |
| 63 | Willie Gay Jr. | LB | 68.1 | 269 |
| 96 | Lucas Niang | OT | — | — |
| 138 | L'Jarius Sneed | CB | 73.9 | 410 |
| UDFA | Tershawn Wharton | DI | 66.2 | 518 |
Clyde Edwards-Helaire may be the Chiefs' highest-graded rookie, but that doesn't make him the most valuable. As it turns out, fourth-round pick L'Jarius Sneed generated two and a half times more WAR in his rookie year in 2020 than KC's first-round pick and was the ninth most valuable rookie overall.
Sneed, who played everywhere from wide corner to the slot to deep safety in his time at Louisiana Tech, has been a versatile piece for this Chiefs defense. He has recorded 164 snaps at outside cornerback so far, earning a 77.4 coverage grade and making more plays on the ball (four) than the number of first downs allowed (three), but he also ranked 25th among 77 qualifying defensive backs in slot-coverage grade across his 171 snaps covering the slot.
It's still relatively early in his NFL career, but he might just end up as one of the biggest steals of the 2020 draft class.
Willie Gay Jr. is another player to keep an eye on in the years to come for Kansas City. Though he only made a handful of starts this season, we saw the same athleticism he displayed on the field in college and at the scouting combine, and he made big strides in the run game. In his last outing with significant game action, back in Week 16 against Atlanta, Gay recorded an 87.2 PFF grade with six defensive stops and a forced fumble.
Tershawn Wharton was one of a handful of undrafted free agents to carve out a role in 2020. The 6-foot-4, 255-pound defensive tackle was second among rookies at his position in total pressures generated (22) and tied for fifth in defensive stops (16).
Washington's top 2020 Draft picks:
| | | | | |
| --- | --- | --- | --- | --- |
| Pick | Player | Pos. | PFF grade | Snaps |
| 2 | Chase Young | EDGE | 87.2 | 770 |
| 66 | Antonio Gibson | RB | 80.9 | 405 |
| 216 | Kamren Curl | S | 68.0 | 763 |
The Football Team was the only franchise to have two rookies produce PFF grades above 80.0 this season.
It isn't a massive surprise that Chase Young finished the regular season with an astounding 87.2 PFF grade that ranked sixth among all NFL edge defenders this season. After all, he did shatter PFF College records in 2019 as the best non-quarterback prospect we have ever evaluated.
The Ohio State product closed out his first regular season on an absolute tear from Week 12 on, grading at 90.6 (just a tenth of a grading point behind Khalil Mack) over that span.
Antonio Gibson finishing the season as the fifth-highest-graded runner in the league is certainly a surprise, given that he hardly saw any work in the ground game in college. Still, the biggest surprise has been the performance of Kamren Curl.
There is an argument to be made that Curl should be the runner-up Defensive Rookie of the Year behind his teammate, Chase Young. The seventh-round pick had to go through a learning curve to start the year but emerged down the second half and came away with a whopping position-best 37 defensive stops — the second-most ever recorded by a rookie safety behind only Derwin James.
Indianapolis' top 2020 Draft picks:
| | | | | |
| --- | --- | --- | --- | --- |
| Pick | Player | Pos. | PFF grade | Snaps |
| 34 | Michael Pittman Jr. | WR | 62.6 | 699 |
| 41 | Jonathan Taylor | RB | 83.9 | 510 |
| 85 | Julian Blackmon | S | 60.8 | 916 |
Michael Pittman Jr. did some damage on horizontal routes for Indy this season, ranking first in the NFL in yards per target (11.8) and second in yards after the catch per reception (7.5) on those routes. That said, Pittman was still relatively uninspiring on a per-game basis, averaging just 1.37 yards per route (71st of 99 qualifying wide receivers).
The Colts' second pick of the 2020 NFL Draft, Jonathan Taylor, underperformed in the first half of his rookie season before turning on the jets in the second half. The first-year running back had one of the hottest stretches of play to close out the second half of the 2020 regular season, thrusting him among the very best at the position. From Week 11 on, no one turned a higher percentage of their carries into an explosive run of 10-plus yards than Taylor, and only Derrick Henry had a higher rushing grade than the rookie (91.2).
Julian Blackmon was Taylor's exact opposite. The third-round pick was lights out over the first 11 weeks of the year and looked as comfortable at deep safety as he did last season at Utah when he switched to the position. Blackmon finished 16th among 74 qualifying safeties in PFF grade through Week 11 at 73.0, but from Week 12 on, he ranked 78th of 82 safeties at 46.0. Even with that decline, Blackmon still finished as one of the 10 most valuable rookies of the 2020 season, per PFF WAR.