The Baltimore Ravens have long been a PFF favorite due to their high use of analytics in their decision-making. They currently have six analytics staffers, which is second only to the Cleveland Browns. They have talked about integrating analytics into their decision-making processes, including during the 2021 NFL Draft when general manager Eric DeCosta discussed how they had one of their staffers build a draft model to evaluate the best wide receivers in this class. 
Since Lamar Jackson took over at quarterback in Week 10 of the 2018 season, the Ravens are tied with the New Orleans Saints for the most regular-season wins. Their play in that timeframe has earned them three consecutive playoff berths, but that is where the success stops.
With Jackson at the helm, Baltimore is 1-3 in the playoffs, prompting questions about his ability to win and perform at a high level in the postseason.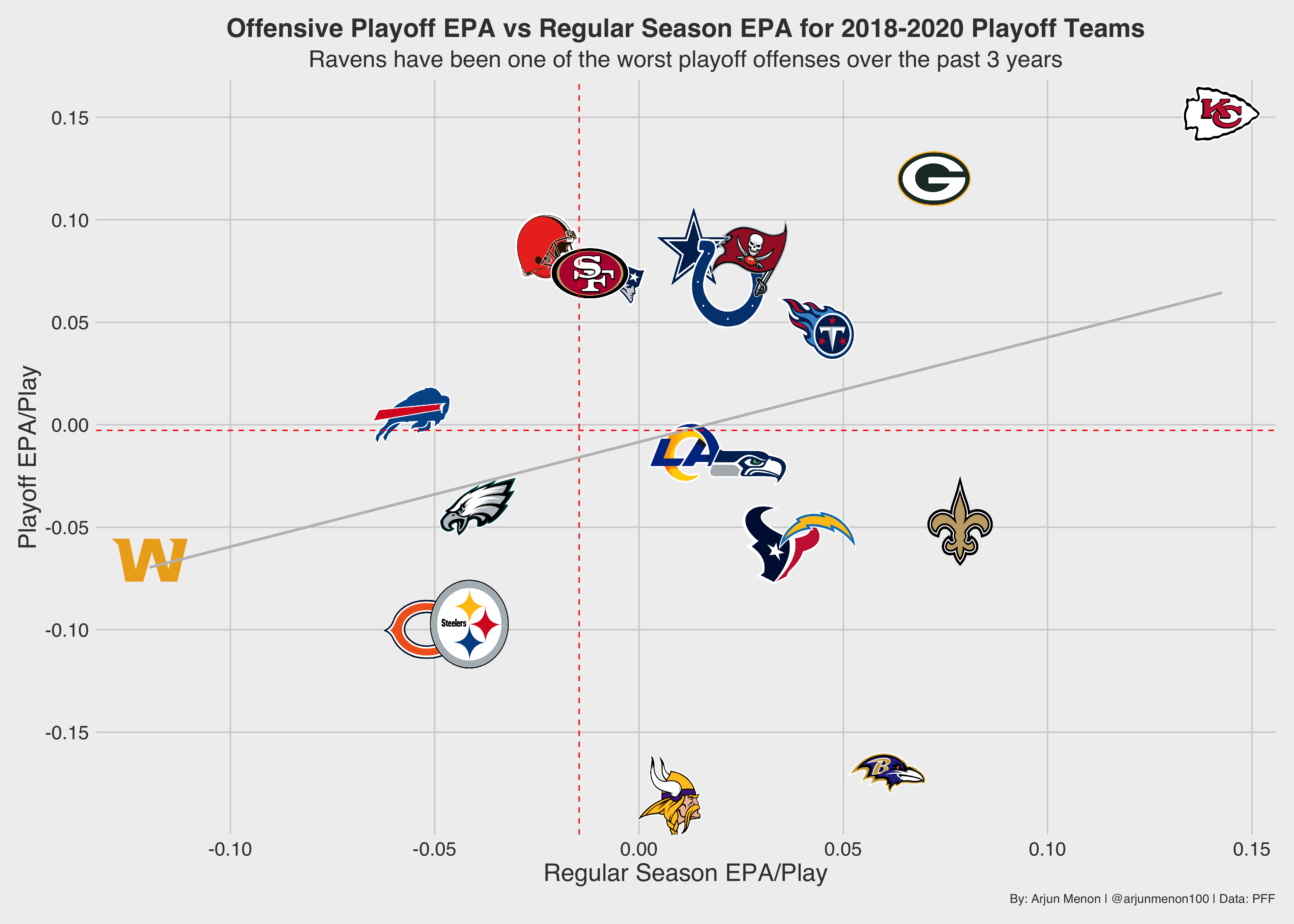 To put it in perspective, Jackson has led one of the most prolific rushing attacks the NFL has ever seen. He is the only quarterback to rush for 1,000 yards in back-to-back seasons and has led the league in yards per carry since 2019 (6.6). In a model from PFF's Tej Seth, Jackson averages 1.75 rushing yards over expected (RYOE) in that time period.
Even with an MVP notch on Jackson's belt, people continue to doubt his ability to win big games. With Josh Allen receiving his contract extension this week, the focus shifts to Jackson, as it remains to be seen if he will belong to the $40 million-plus per year group or fall short.
Subscribe to PFF Edge to continue reading
Already have a subscription? Sign In