The coming months will form one of the most intriguing offseasons in recent memory in regard to the quarterback position. Talented signal-callers abound in the 2021 NFL Draft and via trade, and there is far more demand for them among NFL teams. It's fair to say over one-third of the league will be looking to address the most important position on the field this offseason. 
Some of those quarterback-needy teams are in better shape, such as the Jacksonville Jaguars and the New York Jets, who hold the top two picks in the upcoming draft. There are also plenty of teams in dire need of a new signal-caller that are on a path to being in quarterback purgatory. This is due to having an aging or young passer who never proved themselves, being in a poor draft position or having minimal cap space to work with — or a combination of the three. Here, we'll analyze the third group.
Below are teams that need to be in the market for a new quarterback and are in one of the five most difficult spots to significantly upgrade at the position. Along with those teams, I present the realistic best- and worst-case scenarios for each of them that are based on their respective cap situations, draft capital, current team structures and more.
(Note: All cap projections are courtesy of Over the Cap. These projections are the base floor for the 2021 season — i.e., $175 million — and are subject to change.)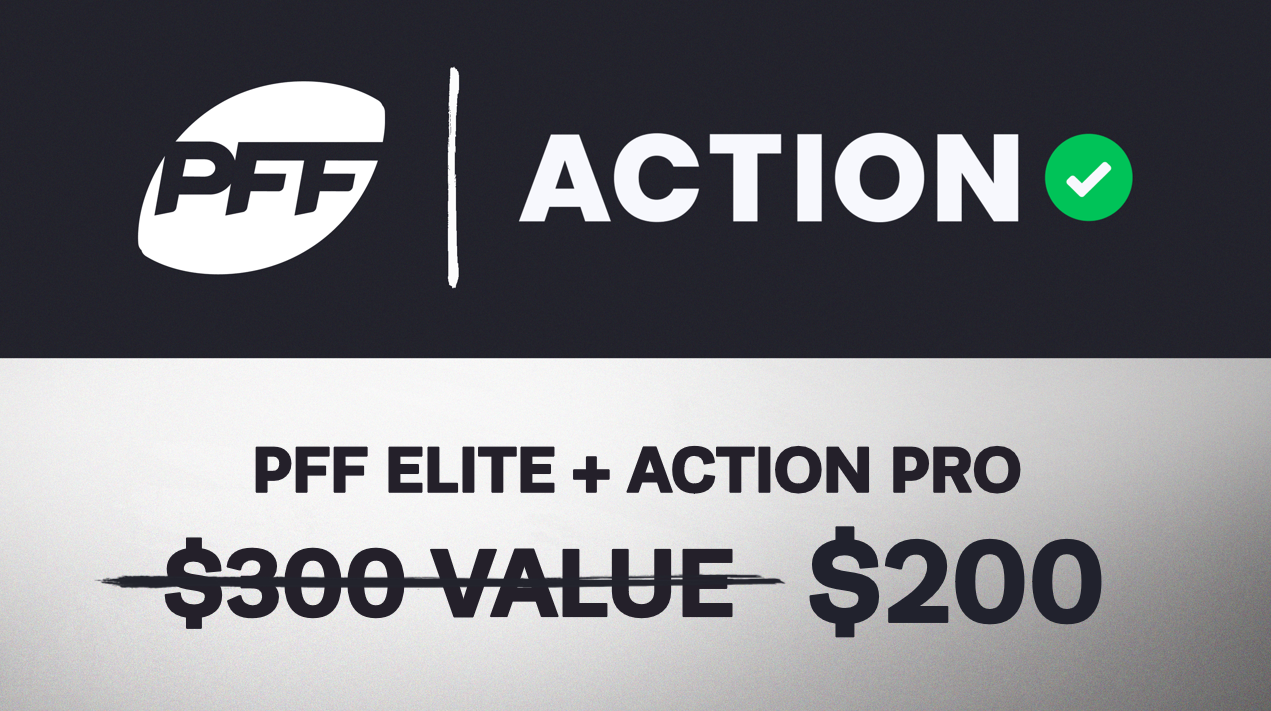 2020 QB(s): Ben Roethlisberger
Projected 2021 cap space: -$21 million
Whether we are looking at the 11-0 start or the 1-5 finish, Ben Roethlisberger was not performing all that well relative to his counterparts. He had just one game with a PFF grade above 80.0 on the year and finished the season with a 69.0 mark (24th). His downfield passing was inconsistent, as he produced the sixth-worst uncatchable pass rate when targeting the sticks. He and the Steelers were reliant on receivers making plays after the catch and on third down.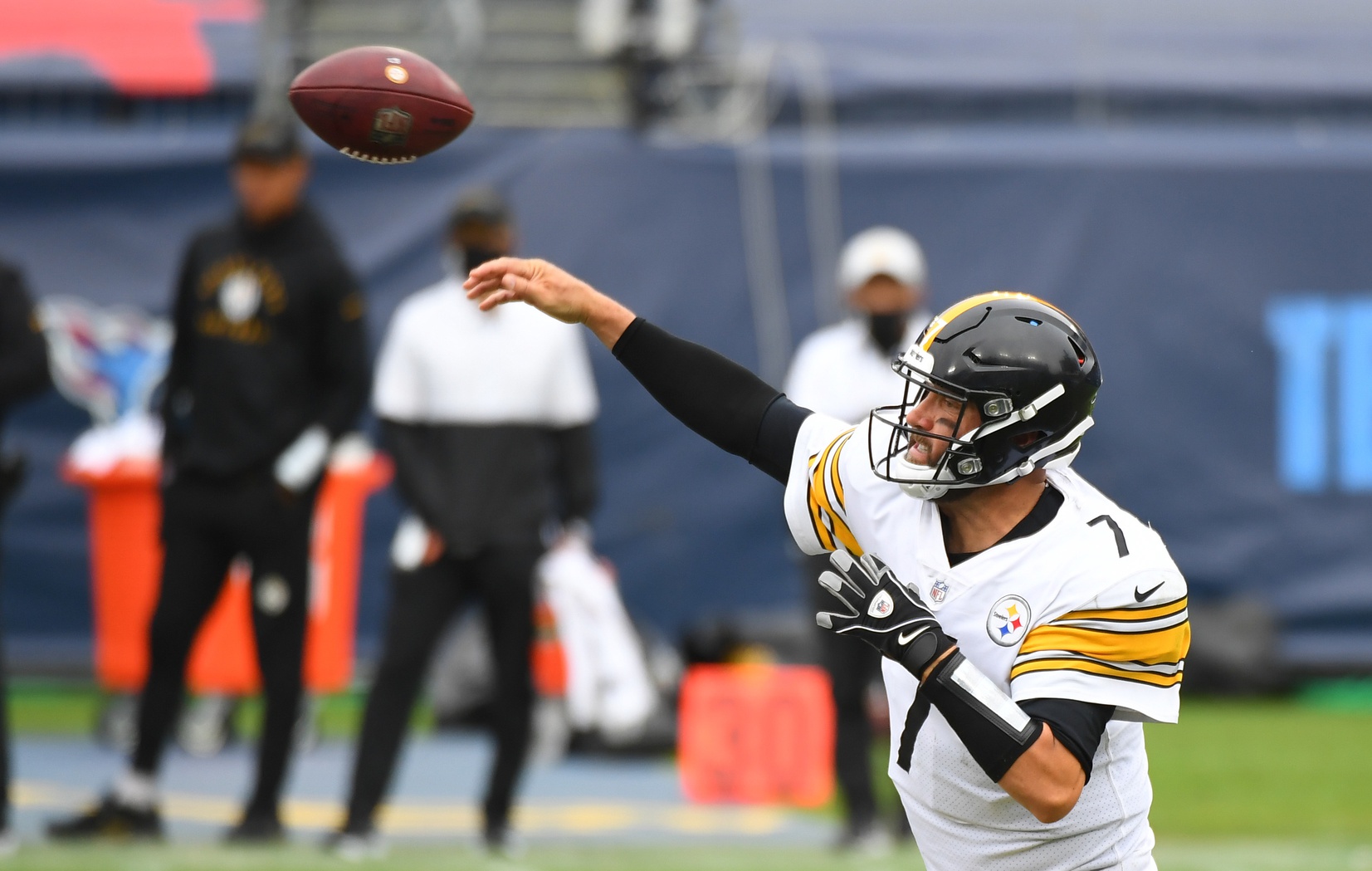 There were signs of Big Ben declining back in 2018 when he earned a 75.2 passing grade, and he looked rough in his lone start in 2019 before suffering a season-ending elbow injury. In other words, we could see this coming.
BEST-CASE SCENARIO: Parting ways with Roethlisberger and focusing on a rebuild while taking a shot on a quarterback such as Kyle Trask or Jamie Newman on Day 2 of the 2021 NFL Draft
There really isn't a glaring best-case scenario for Pittsburgh's quarterback dilemma. The Steelers' cap situation and draft capital are not ideal, and Roethlisberger is likely to return for the 2021 season, according to ESPN's Adam Schefter. The best thing to do in this situation is to part ways with Big Ben and begin rebuilding while taking a shot on a quarterback on Day 2 of the 2021 NFL Draft. On the bright side, they can still do the latter even with Roethlisberger returning.
Florida's Kyle Trask is one of the two options the Steelers could consider in April. He isn't a perfect quarterback prospect — hence, why he is a Day 2 player — but Trask does check the accuracy box with flying colors. The big concerns with him are his ability, or lack thereof, to make NFL throws over the middle of the field and his slow processing and playmaking ability out of structure. 
Jamie Newman is another option in Day 2 and is in that range solely because he is a complete wild card. He was supposed to be the starting quarterback for the Georgia Bulldogs this season after transferring from Wake Forest, but he decided to opt out due to COVID-19. We fully believed Newman would be able to have a big-time breakout in 2020 due to going from an up-tempo, RPO-heavy offense at Wake to a more pro-style group with Todd Monken at Georgia. But the quarterback never was able to prove that to be the case.
Newman's accuracy, touch and ball placement were tremendous at Wake in 2019, and that helped him rank behind only Joe Burrow in the Power Five in deep passing grade. He made the most of a bad situation with Demon Deacons' offense, which also leaned on him too much in the run game. Newman athleticism is special, but his arm talent is even better. He also had to throw into a tight window at the highest rate in the FBS in 2019 due to the offense and lack of separators, but he still managed to once again rank behind only Burrow in tight-window passing grade. He's a high-risk, high-reward prospect.
WORST-CASE SCENARIO: Keeping Roethlisberger around
Roethlisberger is planning on returning to Pittsburgh for the 2021 season. That would, in turn, trigger a $41.25 million cap hit for the Steelers, who are already in salary-cap hell. If he were to retire — whether it be forced or not — Pittsburgh would still take on $22.25 million in dead cap but would be off the hook for $19 million. Neither seems likely at this point, so Big Ben looks like he will remain on the Steelers' roster for 2021 and account for nearly a quarter of the salary cap. 
It is the worst-case scenario for Pittsburgh's quarterback situation and the most likely one to occur at this point. This is obviously not good for the Steelers in 2021 and beyond.
2020 QB(s): Mitchell Trubisky, Nick Foles
Projected 2021 cap space: -$7.6 million
We now have seen four years of Mitchell Trubisky at quarterback for the Chicago Bears, and it has been four years of continuous poor play. He has earned PFF grades of 66.4, 63.6, 64.3 and, most recently, 63.5. All of those marks ranked 25th or worse at the position. The 2017 No. 2 overall pick has been inaccurate and bad at decision-making. Just this past season, Trubisky put up the worst turnover-worthy play rate in the NFL and made the third-most turnover-worthy plays that didn't end up a turnover (15). Keep in mind, he didn't play in seven games this year.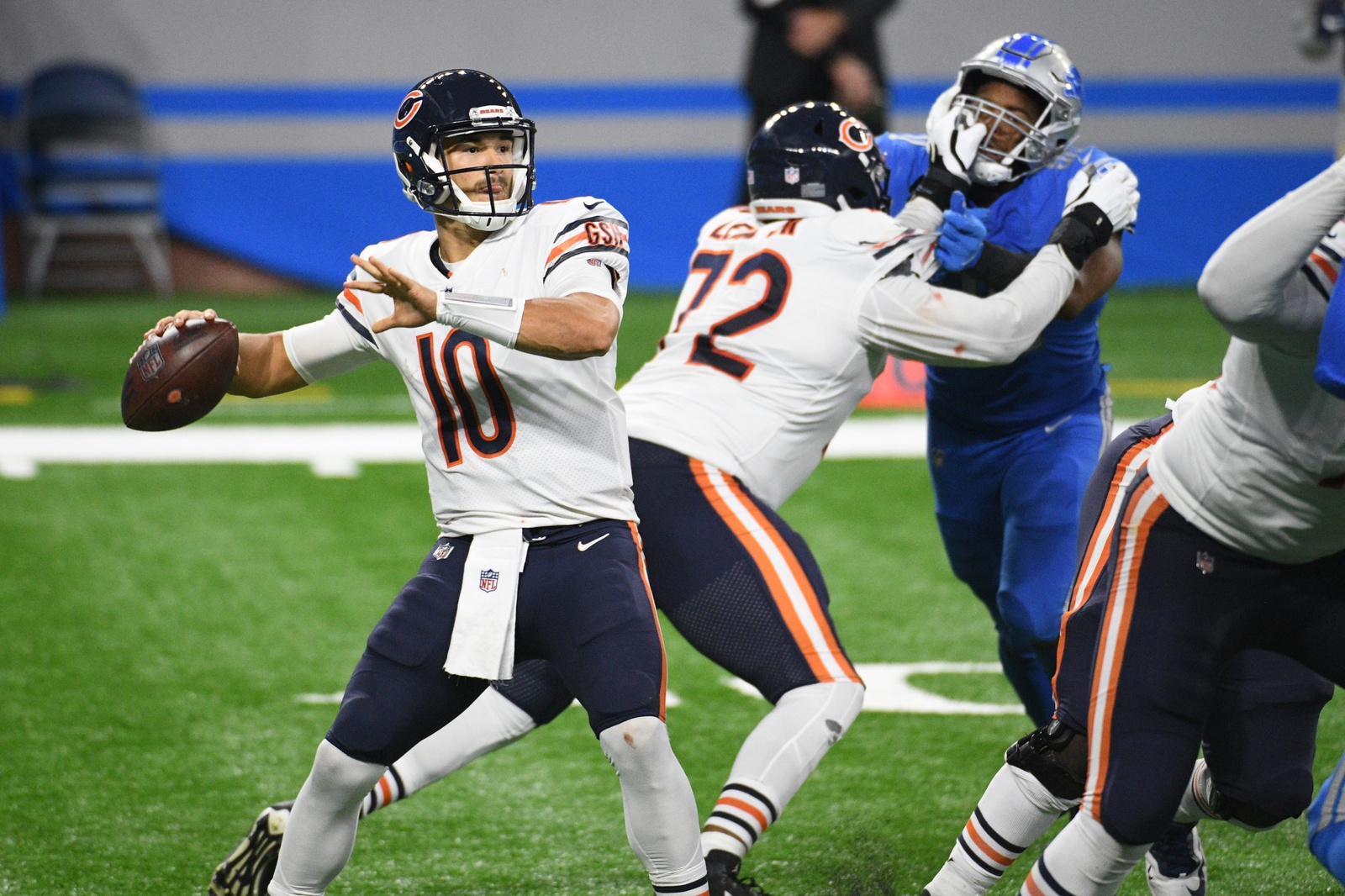 Chicago hedged its Trubisky bet with Nick Foles this season, but that move proved futile, too. Foles was marginally better than Trubisky when on the field this season, netting a 66.5 PFF grade that ranked 26th among quarterbacks. He delivered the 11th-highest big-time throw rate, but those were a dime a dozen. Foles couldn't get much cooking downfield, generating the lowest adjusted completion rate on throws of 10-plus yards (47%), and that played a big part in him producing the third-worst positively graded throw rate in 2020.
BEST-CASE SCENARIO: The dream scenario for Chicago is a veteran quarterback, but the realistic scenario is taking Mac Jones with the 20th overall pick
Given Chicago's current draft capital and cap situation along with the up-in-the-air status of free agent wide receiver Allen Robinson II, a quarterback blockbuster trade — including Deshaun Watson — is a pipe dream for the Bears. And if they want any of the top four quarterbacks in the upcoming NFL draft, general manager Ryan Pace will have to trade the farm to sneak into the top 10 and leapfrog several other quarterback-needy teams.
That is perhaps a greater possibility than what we may think, considering the entire front office and coaching staff will have their jobs on the line during the 2021 season. But what's more realistic is the Bears taking Alabama's Mac Jones with the 20th overall pick, assuming teams in front of them pass on the Crimson Tide quarterback.
Jones' arm may not be a bazooka and he may not have the mobility of the modern-day NFL quarterback, but his accuracy, decision-making, timing and processing are all incredible traits a team such as the Bears needs to take a chance on. Jones is fresh off breaking Joe Burrow's record for highest PFF grade by a Power Five quarterback in the PFF College era (95.4). He also broke the mark set by Burrow last year in single-season negatively graded throw rate by a significant margin. 
Is Jones a slam dunk? No, but he's the most realistic best-case scenario that the Chicago Bears have in front of them.
WORST-CASE SCENARIO: The top five quarterbacks are all off the board by the time the Bears pick at No. 20, and they are stuck with Nick Foles
If all of the top five quarterbacks are off the board by the time Chicago is picking at No. 20 — a very real possibility — then it's time to press the panic button. That is assuming nothing is done via trade or in free agency, neither of which is likely. This would mean the Bears are left with just Nick Foles, and we all know that experiment did not work. And if Allen Robinson II signs elsewhere in this same scenario, the Bears are destined to field one of the worst, if not the worst, passing offenses in the NFL.
2020 QB(s): Drew Brees
Projected 2021 cap space: -$95 million
While it's not "official" yet, Drew Brees appears to have played his last down in the NFL. His career was nothing short of exceptional. Brees has been the third-highest-graded in the PFF era dating back to 2006. This past season was his first campaign over the course of that entire span in which he failed to surpass an 81.0 passing grade. Brees recorded a mark well short of that in 2020 (69.5), tying for 21st in the NFL. The time has come for him to step away.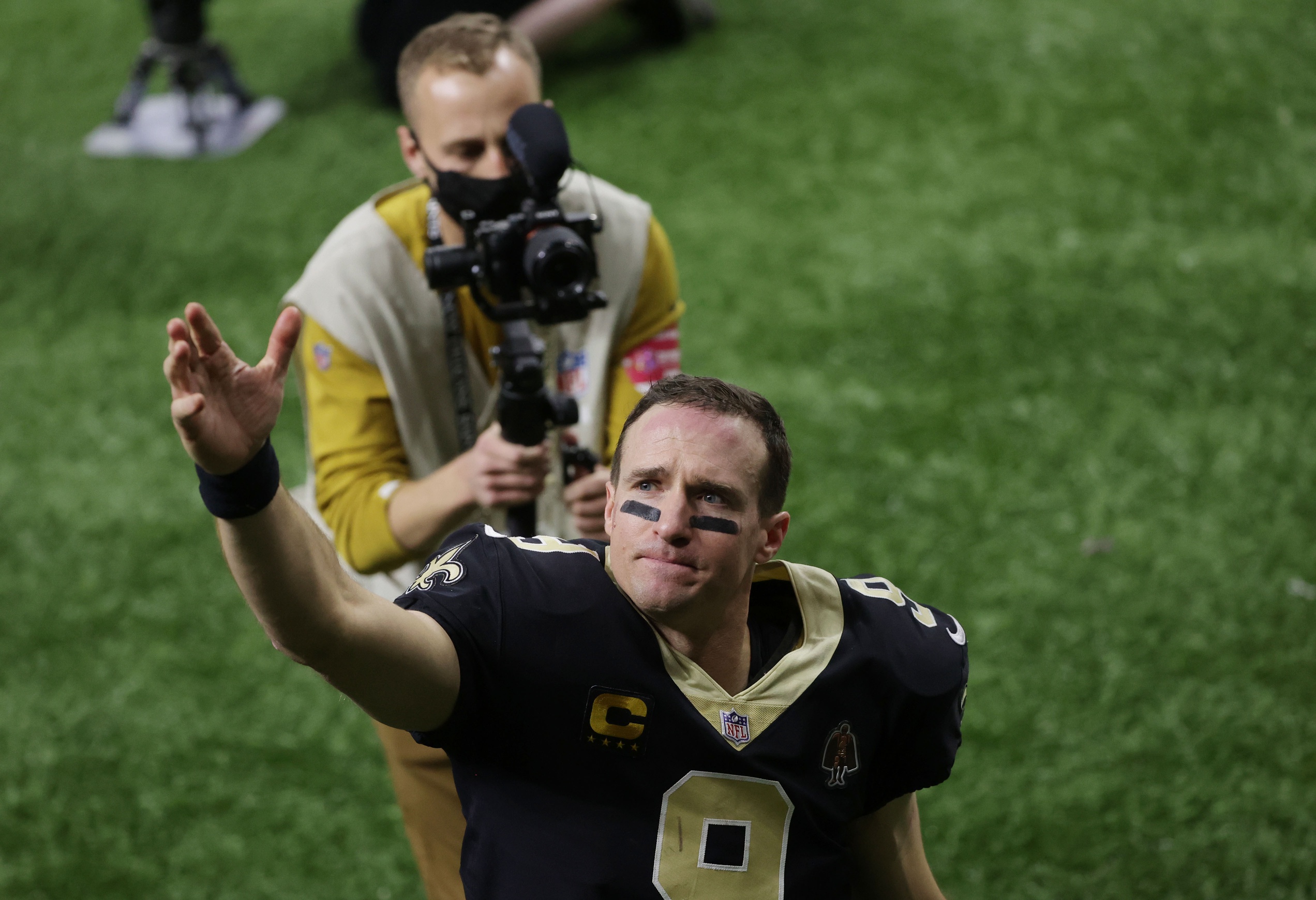 The Saints have very few options to replace Brees due to their cap situation being arguably the worst in the entire league. Plus, they hold just the 28th pick in the first round of the 2021 NFL Draft. Despite likely losing Marcus Williams — the sixth-highest-graded safety in the NFL this year — to free agency, their roster outside of quarterback will remain competitive for 2021. The only question is: Will they have a quarterback who can actually lead the group to success?
BEST-CASE SCENARIO: Re-signing Jameis Winston to a cheap one-year deal
All things considered, the best option on the table for the Saints is to bring back Jameis Winston on a dirt-cheap, one-year deal to lead the team next season. Winston attempted only 12 passes in 2020, one of which resulted in a 56-yard touchdown on a trick play in the divisional round that Sean Payton stole right from the Chicago Bears' playbook.
Yes, he is a roller coaster, but the volatile Winston can provide more high-end play than any other option the Saints can afford. In his most recent season as a starting quarterback in 2019 for the Tampa Bay Buccaneers, Winston ranked third in positively graded throw rate and tied for third in total big-time throws. At the same time, though, he ranked third in negatively graded throw rate.
This has been a common theme all throughout Winston's career, but the former is something no other quarterback on the open market can really produce. Winston is aggressive and errant by nature, and he is the best option New Orleans has at taking advantage of their roster while it's still intact. 
WORST-CASE SCENARIO: Taysom Hill at the helm
Hill made four starts over Winston this past season when Brees went down with broken ribs. And to no one's surprise, Hill didn't look like a starting quarterback. He recorded a 69.2 passing grade, making just three big-time throws to six turnover-worthy plays. His deep ball was sorely lacking, even more so than that of Brees and his declining arm. On throws of 20-plus yards, Hill recorded a poor 46.5 passing grade. He will remain on the roster for 2021 for a whopping $16.2 million cap hit, but he should be kept as the backup, a key cog to the special teams unit and a gadget weapon instead of being deemed the starter.
2020 QB(s): Dwayne Haskins (cut), Alex Smith, Taylor Heinicke
Projected 2021 cap space: $41.7 million
Winning the NFC East with a 7-9 record could have massive long-term repercussions for the Washington Football Team. They went from a potential top-10 pick in the 2021 NFL Draft to No. 19 following a wild-card loss to the Tampa Bay Buccaneers.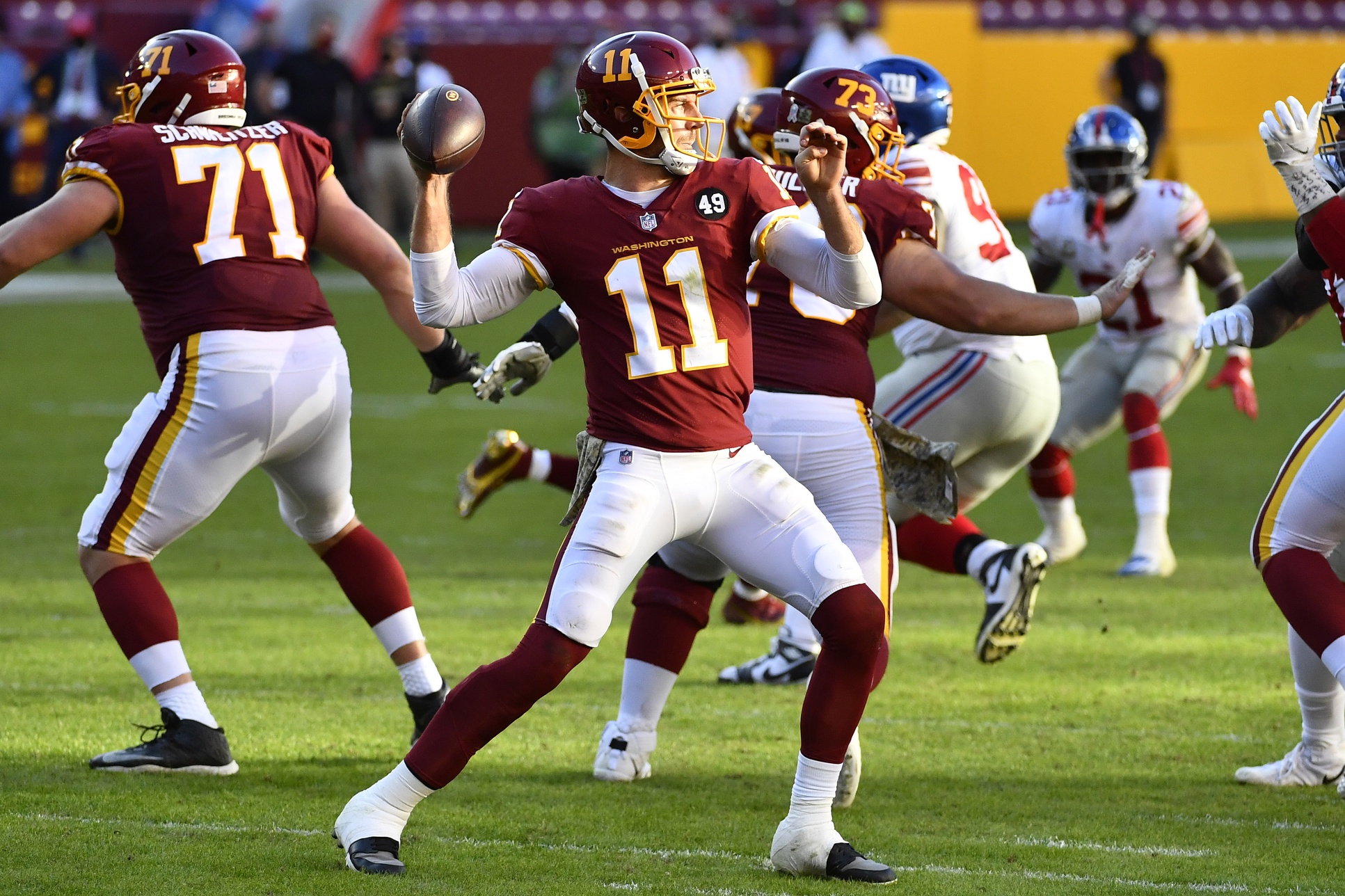 Among all passing offenses this past regular season, Washington ranked third-to-last in passing grade and second-to-last in per-play passing efficiency. Dwayne Haskins — the 2019 15th overall pick — was a part of that low ranking and has since been cut for a variety of reasons. 
BEST-CASE SCENARIO: Making a blockbuster trade for a veteran quarterback such as Matthew Stafford
The good news is that Washington has decent cap space at its disposal and could possibly make a move for a veteran quarterback via a trade. The 12-year Detroit Lion Matthew Stafford is among the veteran passers who could be moved this offseason, and the Football Team can take on his $33 million cap hit for 2021. More importantly, though, he would significantly improve the position.
This past season, Stafford was the 12th-most-valuable quarterback in the NFL and also ranked 12th at the position in PFF grade (82.0). For reference, Smith ranked 37th at the position in PFF WAR and 27th in PFF grade. As a team, Washington ranked dead last in completions over 10 yards downfield (61). Stafford himself ranked sixth, with 107 such completions. He can provide a formidable downfield passing attack as we have seen him do in Detroit the past couple of years — something Haskins or Smith struggled to consistently supply for Washington this past season. 
Trading for Stafford while he has a few great years left and continuing to improve the receiving unit on Day 2 of the 2021 NFL Draft this offseason would do wonders for this Washington offense. 
WORST-CASE SCENARIO: Sticking with Smith and/or Heinicke
Alex Smith's comeback story from his gruesome leg injury a few years ago is remarkable. At the time of injury, doctors were reportedly concerned about him losing his leg and possibly his life. Playing football again was virtually out of the question. Smith, however, defied the odds and made his return in 2020 after countless surgeries. If that's not Comeback Player of the Year worthy, I don't know what it is. It's unknown what his future holds, but he belongs in a backup role given his output in 2020. 
Smith was unable to play in Washington's wild-card game, which meant the starting job went to sixth-year veteran and former undrafted free agent Taylor Heinicke. He had attempted just 58 passes in his first five years and just 19 with Washington in the 2020 regular season. Across those 77 passes combined, Heinicke posted a subpar 55.6 passing grade.
But in the wild-card round a few weeks ago, he played out of his mind. Heinicke recorded a 92.0 PFF grade with five big-time throws and zero turnover-worthy plays. He also completed 12 passes over 10 yards downfield for 224 yards and a score. As great as that performance was, Washington shouldn't put all of its eggs into one basket based on that lone outing. Heinicke — a restricted free agent — is worthy of being brought back, but banking on him along with Smith for the 2021 season wouldn't make the Football Team any better than what it was this season.
2020 QB(s): Cam Newton
Projected 2021 cap space: $58.9 million
With Tom Brady moving down south to Tampa Bay and the Patriots opting to not take a signal-caller in the 2020 NFL Draft, the franchise was in desperation mode when it came to the quarterback position. That led New England to sign Cam Newton for next to nothing in the summer to be the team's starting quarterback for the 2020 season.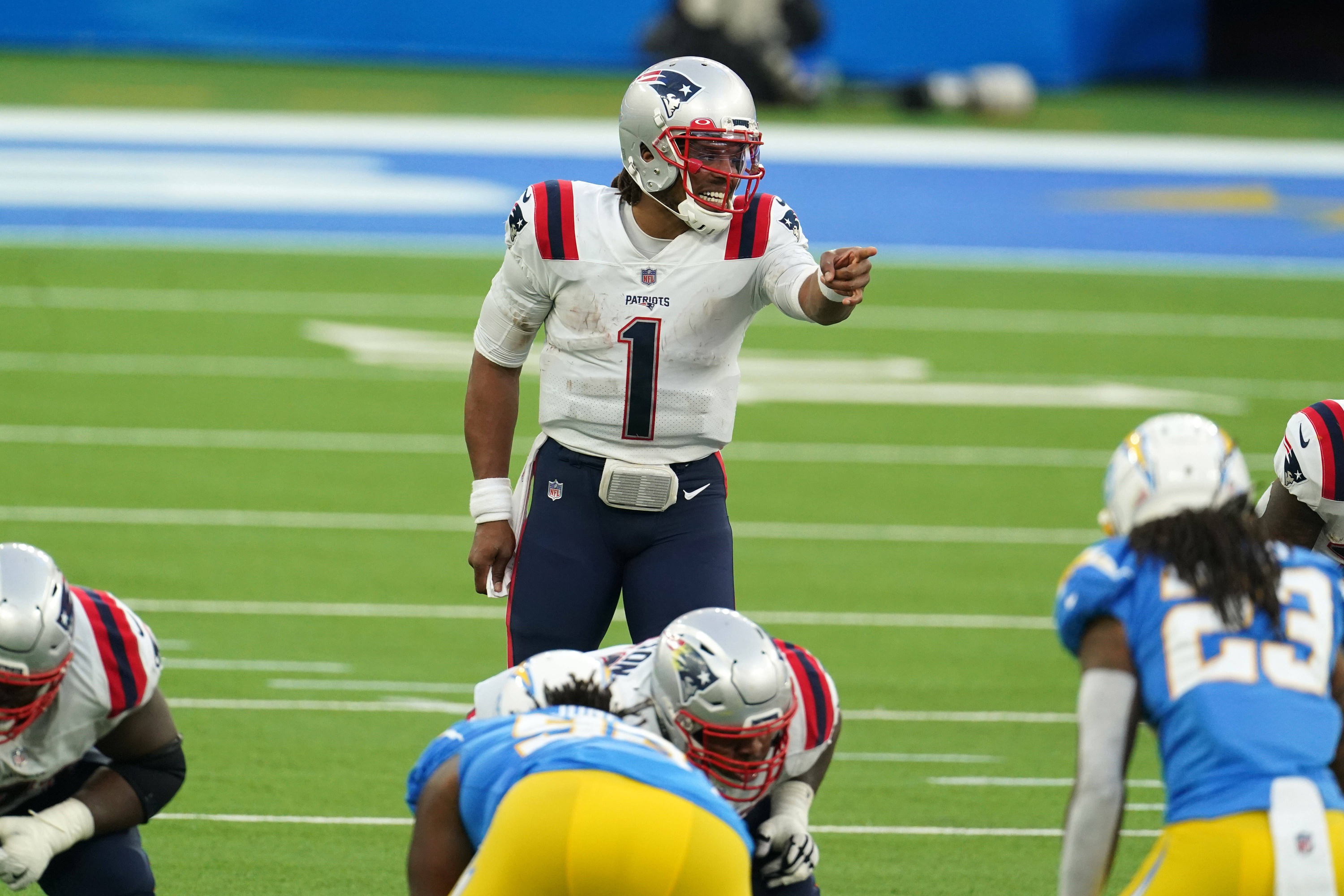 Newton went on to lead the Patriots to the 26th-ranked passing offense by expected points added per pass play. That's the worst ranking New England has had since 2006 by over 10 spots. Newton earned just a 67.8 passing grade for the season, with more than half of his games resulting in a single game passing grade below 60.0, which is considered poor.
BEST-CASE SCENARIO: Trading up for a top quarterback who could slide in the 2021 NFL Draft or taking Mac Jones with the 15th overall pick
The Patriots are in an interesting position in the 2021 NFL Draft — and not in a good way. They currently hold the 15th overall pick and are highly unlikely to be in the conversation for any of the top four quarterbacks — Trevor Lawrence, Zach Wilson, Justin Fields and Trey Lance — without a major trade.
Lawrence is locked into the first overall pick, and it would be very surprising to see Fields slip past No. 4, but if a guy like Wilson is to fall out of the top four, New England should strongly consider doing everything it can to trade up and grab the BYU quarterback. Wilson is our second-ranked quarterback and prospect overall in the 2021 class after he put together the highest single-season passing grade we have seen in the PFF College era (since 2014), at 95.5.
If all the top three quarterbacks go within the first four picks as they should, that leaves New England in a scenario where it should lean toward Alabama's Mac Jones with the No. 15 pick. He may not have all the physical tools like the other top quarterbacks — and he's a bit of a risk — but the reward at that point is greater than any other option the Patriots have.
WORST-CASE SCENARIO: The Patriots re-sign Cam Newton to another cheap, one-year deal
The Pats have the money to make a move on the free agent front, but there likely won't be many options out there better than Newton. Dak Prescott is going to be a Cowboy, Jameis Winston is likely going to be a Saint and Philip Rivers is retiring. The only other option better than Newton would then be 38-year-old Ryan Fitzpatrick, but he's not the missing piece for New England to be a contender.
According to ESPN's Josina Anderson, decisions on Newton's future in New England have yet to be made. We don't need to beat a dead horse here — the Patriots need to invest in a quarterback early in the 2021 NFL Draft and start building for the future.