In 2018, Vic Fangio led the Chicago Bears to the best defense in the league. Two years later, his protege, Brandon Staley, engineered the NFL's top defense in his only season as the Los Angeles Rams' defensive coordinator. Staley's defense was new and built around his two best players — Aaron Donald and Jalen Ramsey.
The NFL is a copycat league, so naturally, teams have followed the Rams and Bears' lead, trying to incorporate concepts from Fangio and Stanley into their defensive schemes.
---
Click here for more PFF tools:
Rankings & Projections | WR/CB Matchup Chart | NFL & NCAA Betting Dashboards | NFL Player Props tool | NFL & NCAA Power Rankings
---
The concept that Staley put forth was simple. Before the ball is snapped, show a two-high safety look before rotating into a single-high safety or maintaining split-safety zone coverage. He also attempted to limit explosive plays by utilizing light boxes and playing a lot of quarters coverage.
And it worked.
Staley had the personnel to do it, even outside of Donald and Ramsey, as the Rams were one of the healthiest teams in the league last year, per PFF WAIL (WAR-Adjusted Injuries Lost).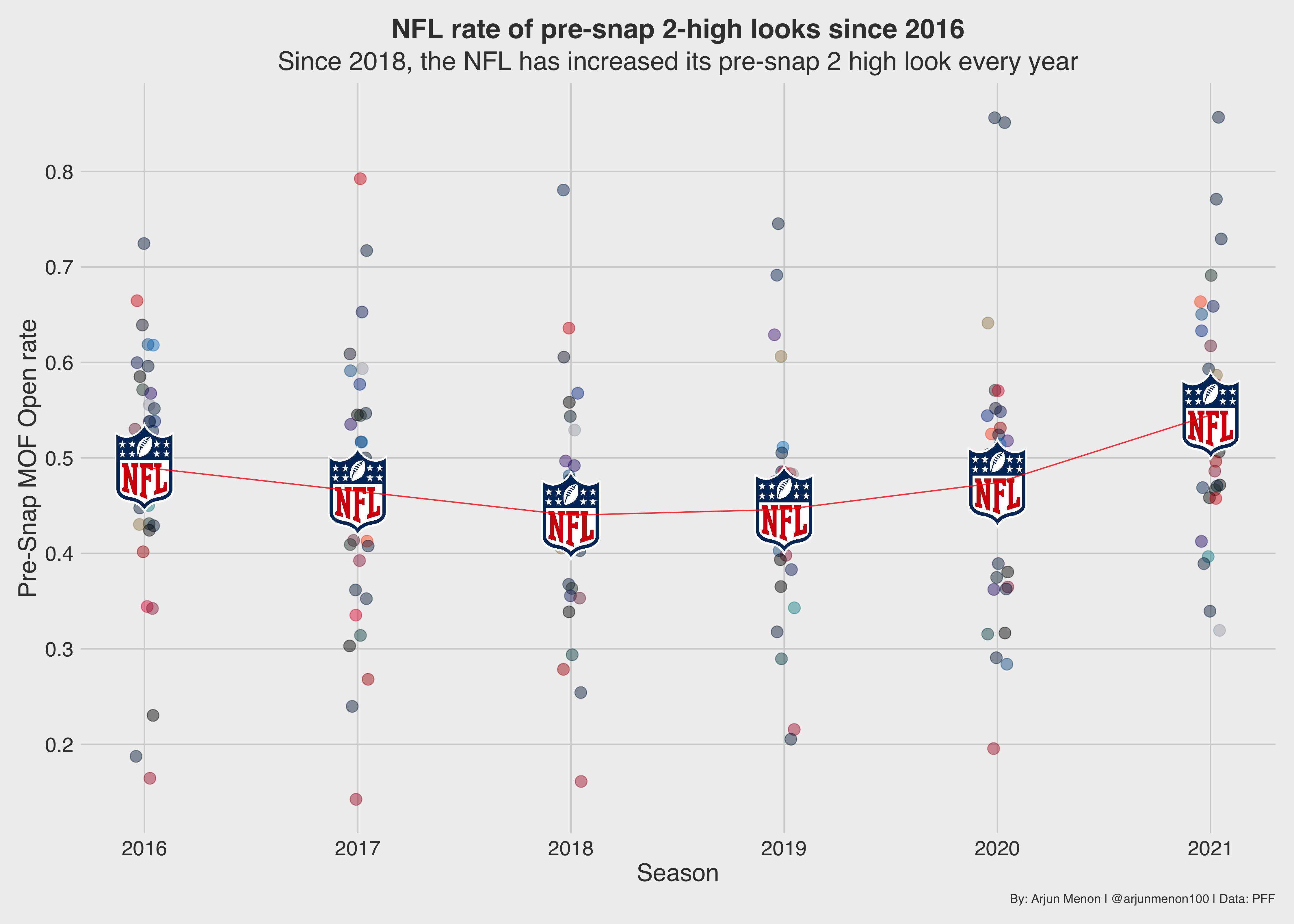 As seen above, teams have been running pre-snap two-high looks more than ever — up almost 8% more than what it was in 2020. Unfortunately, as fans, we aren't really able to see these types of looks during the game due to the broadcast's sideline view. Still, defenses have been more willing to adapt and change their scheme because two of the three best defenses over the past three years have used this system.
Even though there has been a change in the way teams are playing defenses, the originators of the two-high look have not been doing so well defensively. More specifically, we are talking about four teams: the Green Bay Packers, Denver Broncos, Los Angeles Chargers and Rams. While Rams defensive coordinator Raheem Morris didn't grow up in the Fangio/Staley system, he has repeatedly stated and shown a willingness to change his scheme from the Atlanta Cover 3 he ran last year to Staley's two-high look.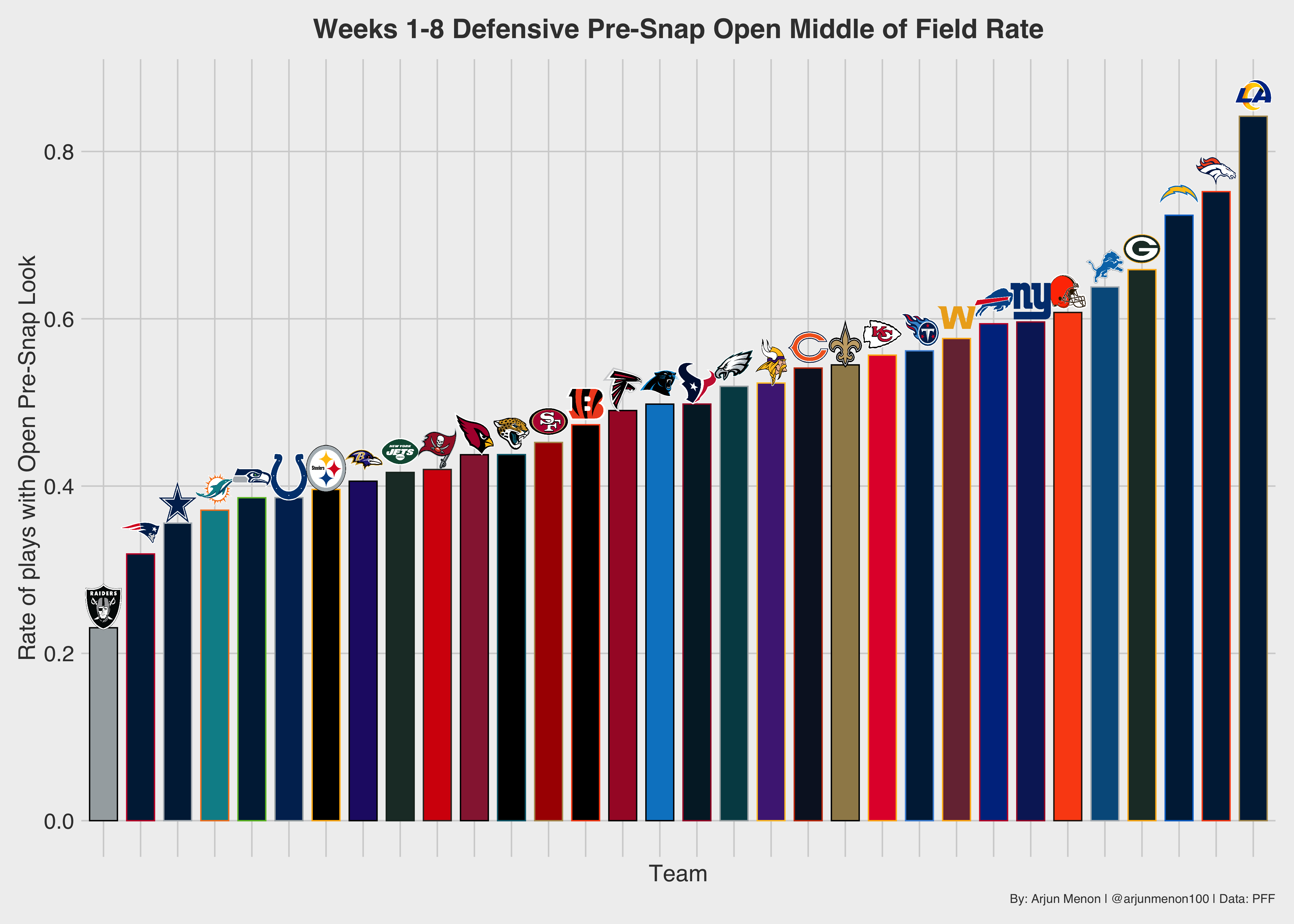 Subscribe to PFF Edge to continue reading
Already have a subscription? Sign In