As we edge closer to the start of the 2020 NFL season, there is a pretty steady consensus that four teams make up the top tier of Super Bowl contenders.
The defending champion Kansas City Chiefs appear alongside the Baltimore Ravens, the New Orleans Saints and the San Francisco 49ers in most people's takes on the strongest outfits ahead of the 2020 season.
One can certainly make arguments for other teams, and we know that the NFL throws up surprises each year that would have been difficult to see coming months in advance. However, let's assume for a moment that those four teams do represent the most likely squads to take home the Lombardi Trophy. Given that premise, what is the Achilles' heel for each unit that the other contenders, not to mention every other team, will look to exploit? What aspects could prevent each of these favorites from being crowned champion?
Subscribe to
Let's start with the defending champs. With Patrick Mahomes as the quarterback, the Chiefs always have a chance — and we saw that in the Super Bowl. The 49ers' defense pressured Mahomes on 21 of 51 dropbacks (41.2%), and on those plays, Mahomes had just a 47.0 PFF grade, a 41.7 passer rating and only six completed passes. Of course, one of those six was arguably the biggest play in the game and changed the entire outcome.
Mahomes isn't going anywhere, but the margins can be fine, and the difference between winning and losing may not always come down to him making the play — it can come down to other players needing to. The most likely issue for this team is at cornerback, where things don't look good on paper. Charvarius Ward was solid in 2019 and likely will be again, but there is little to bank on outside of him. Even Ward was beaten for 16.6 yards per catch and allowed more than 600 yards in the regular season.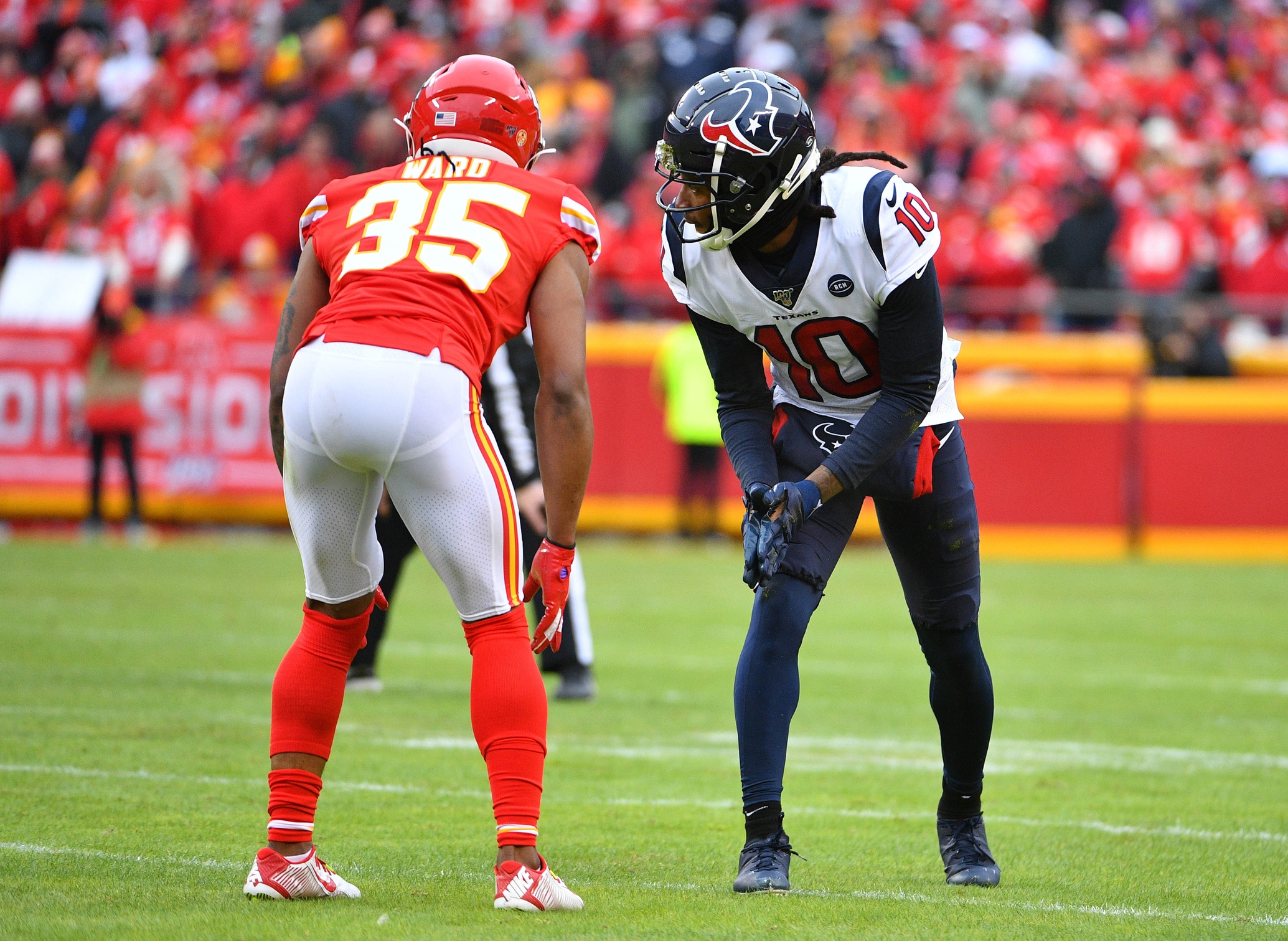 Bashaud Breeland is suspended to open the season, meaning the Chiefs will have to rely on Rashad Fenton (a sixth-round pick in 2019), Alex Brown (an undrafted free agent in 2019) or rookies — none of whom were drafted above the fourth round — to hold down the second spot. Breeland posted a meager 48.3 overall PFF grade last year, so the bar to clear isn't high. But just because it didn't preclude them winning it all last year doesn't mean it won't this year.
L'Jarius Sneed might be the most intriguing option available to Kansas City. The rookie out of Louisiana Tech had four straight seasons of solid PFF grading in college and allowed fewer than 50% of passes thrown his way to be caught. Tyrann Mathieu's ability to cover the slot to an extremely high level gives the Chiefs plenty of flexibility, but this is still an area of the team with paper-thin depth and a concerning floor that could drop out at any time.
The Ravens are set up to dominate from the front. They crush teams, build sizeable leads and then lean on them hard until they crumble. By virtue of simply being better, the Ravens rarely find themselves trailing in games, but it hasn't gone well when they have. When trailing over the past two seasons, Lamar Jackson's PFF passing grade is just 62.2, which ranks 32nd out of 47 qualifiers and puts him behind the likes of Joe Flacco, Dwayne Haskins and Mitchell Trubisky.
Limiting it to just 2019 — where Jackson was markedly better overall as a passer — actually makes the grade worse (60.6). His rushing remains a huge factor, so it's not as if his performance completely implodes when the Ravens find themselves in a hole, but he goes from being the highest-graded quarterback in the league when his team is in front to ranked in the 20s when they are trailing.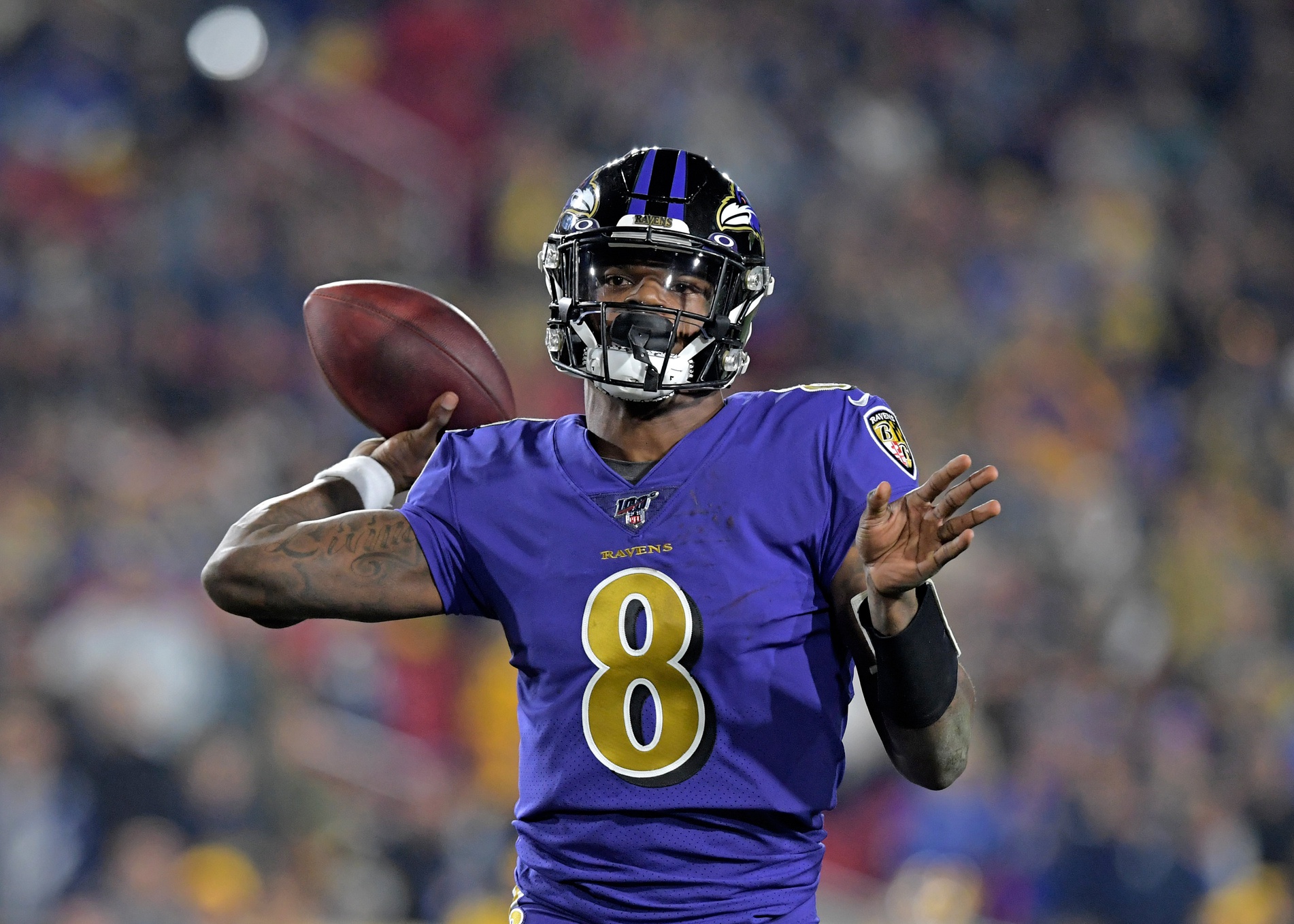 Jackson is already facing a narrative of not being able to win in the playoffs, and while I think that's wildly off-base, it is a real issue that the Ravens are not built to thrive when trailing. Most of the time that isn't a problem, but if that question gets asked of them in the playoffs, they're going home unless they improve in that area.
If the Ravens' playoff game against the Titans last season happens in a random Week 6 game, nobody even remembers it today. But it happened on the biggest stage and ended up partly defining their season. Jackson is a singular talent and one of the most difficult players in the league to defend. He made huge strides as a passer in Year 2, but Year 3 needs to see him take another leap in a specific area: when teams know he has to pass to eat into an unexpected deficit.
Hello darkness, my old friend. The play of Ahkello Witherspoon threatened to cause the 49ers problems against Minnesota in the playoffs, and then the player who replaced him in the starting lineup — Emmanuel Moseley — bit on the wrong route to allow Tyreek Hill to make a big play on third-and-15 in the Super Bowl, changing the outcome of the game.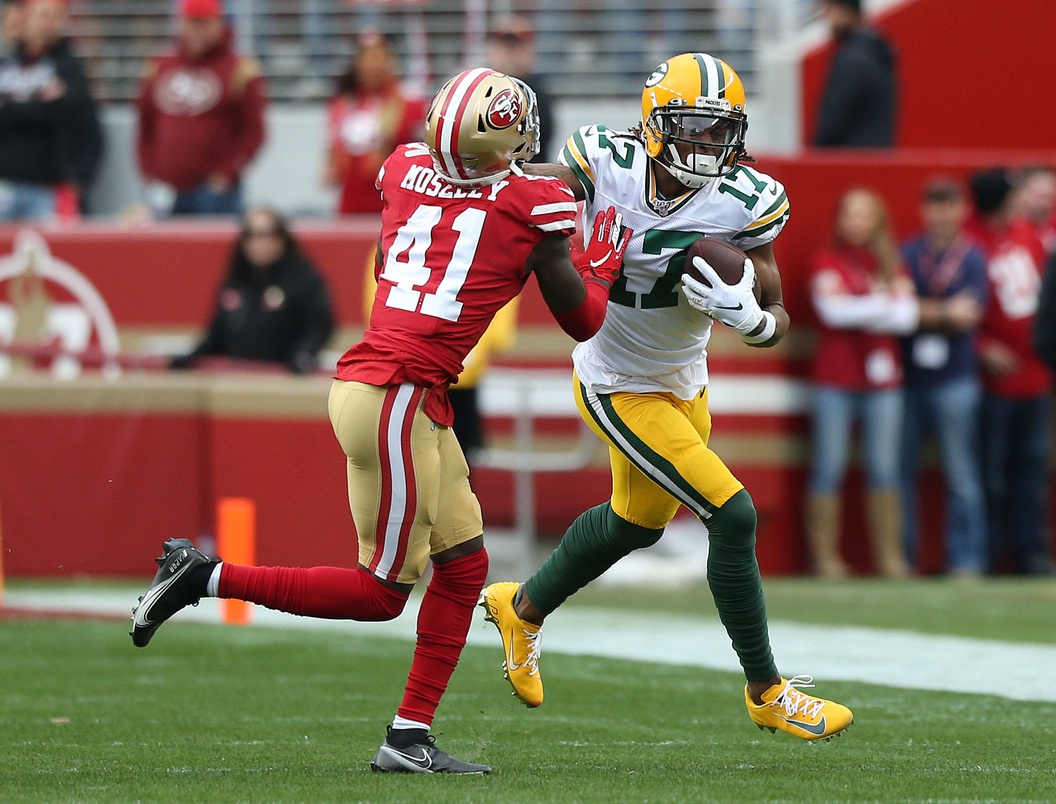 Richard Sherman was back to his imperious best in 2019, even if he didn't have the best Super Bowl, but the play of the No. 2 corner has been an issue for a while now. For the second consecutive season, the 49ers haven't done a whole lot to address the position, instead believing that a solution exists in-house. It might, but there's not much evidence to suggest that is true. Witherspoon, in particular, was poor in 2019, and his best PFF grade of 74.5 is now two years in the rearview mirror. He has given up 15 touchdowns in just three years of play en route to a passer rating of over 100.0 for his career.
Moseley had his first starting experience last year, so there is reason to be optimistic, as he was solid overall. He was beaten for an 80.2 passer rating, which was better than average and surpassed Witherspoon by a healthy margin. And while Moseley had ups and downs, his PFF grade was solid in every facet we measure over the full season.
There's also the lottery ticket that is Jason Verrett, who the team re-upped for one last gamble that he can get healthy and become a mainstay. Verrett has a career 88.1 coverage grade, and his last fully healthy season was over 90.0. But that was in 2015, and he has played just four snaps over the past two years. Verrett has elite talent, but he represents little more than a low-risk option that has a tiny chance to pay off big at this point.
All of this leaves the 49ers needing somebody like Moseley to take a step forward in Year 2 of his starting job or risk coming undone in a key moment against the better passing attacks in the league again.
Father Time is undefeated, and though one may be able to evade him for a while, he eventually catches up. He seems to have had Drew Brees in his grasp a couple of times, only for Brees to escape and live to fight another year. When Brees is feeling good, there are few better quarterbacks in the NFL. Over the past two seasons, including the playoffs, he actually has the No. 1 PFF grade, just ahead of Patrick Mahomes and Russell Wilson.
Without injury, Mahomes likely jumps Brees, but the fact that we need that caveat shows just how good Brees still is most of the time. The issue is what happens late in the year, or at least what has been happening. From Week 13 onward in each of the past two seasons, his PFF grade drops 10 points, putting him firmly behind Mahomes and Wilson. The tape shows a different Brees late in the past two seasons. His arm looks worn out, and he just doesn't fire the ball downfield for those major chunk plays the way he used to.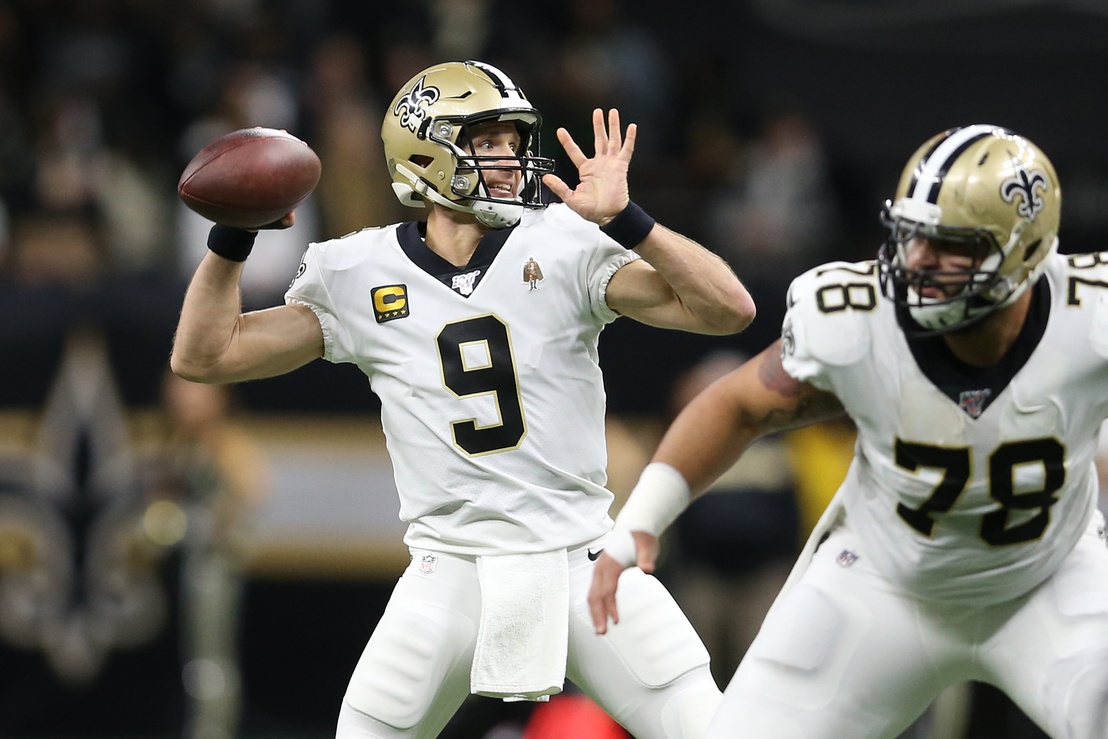 This late-season version of Brees has had an average depth of target of just 7.2 yards, ranking 41st out of 45 qualifiers. His passer rating remains high, but the usually flawless Brees is suddenly putting the ball in harm's way far more often. Though he has only six interceptions on 412 attempts (1.5%), he has 15 turnover-worthy [lays (3.6%) and almost 60% of his passes are aimed short of the first-down marker.
Due to the traits that have made Brees such a great quarterback — accuracy, timing, feel for the pocket and ability to make good decisions — he has already aged extremely gracefully and will likely continue to do so. But at some point, the physical decline causes problems that will prevent him from continuing to hang with the best passers in the league. Against the Minnesota Vikings in the playoffs, it was Taysom Hill making the big plays downfield. The Saints have one of the most loaded rosters in football, but they may need Brees to make some big plays on the biggest stage, and that's suddenly not a given due to his age.