• Josh Allen stays at No. 1: The Buffalo Bills quarterback's MVP chances dropped slightly, but he still holds a commanding lead in PFF's simulation.
• Jalen Hurts continues to climb: After having a 7.9% chance to win MVP in PFF's simulation following Week 2, the Eagles quarterback is up to 13.0%.
• Tua Tagovailoa skyrockets into top five: Tagovailoa came in at No. 9 after Week 2 but continues to play well for the undefeated Dolphins.
Estimated reading time: 5 mins
---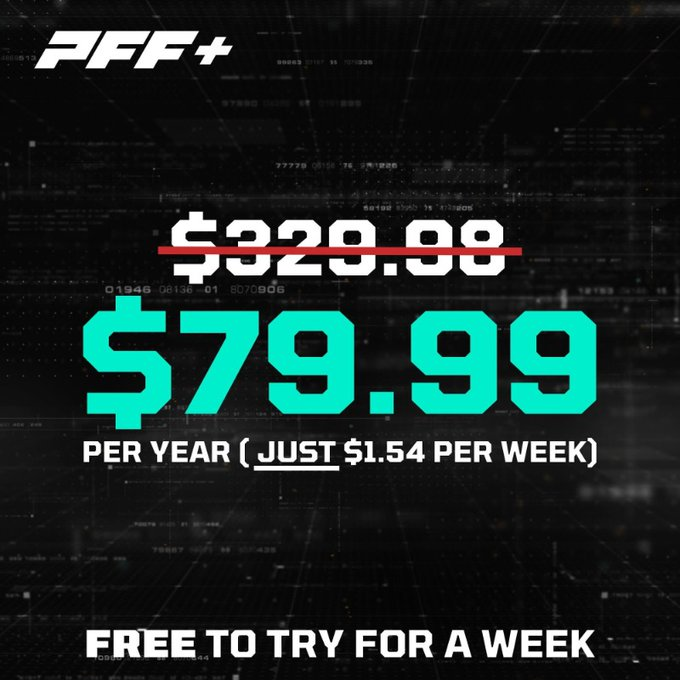 PFF's top two MVP favorites — Josh Allen and Patrick Mahomes — both lost close games last weekend, allowing Jalen Hurts and Lamar Jackson the opportunity to close the gap in the 2022 MVP race.
Another big question heading into Week 4's Thursday Night game: Can Tua Tagovailoa, the quarterback of the still-undefeated Miami Dolphins, really enter and stay in the MVP conversation throughout the whole season? 
Every week throughout the season we will rank quarterbacks by their estimated MVP chances. These chances are based on simulating the remaining season and looking at individual efficiency stats as well as team success. The full methodology can be found in our initial version of this year's MVP rankings.
The Favorites