NFL free agency is a year-round process, as teams scout opposing players in an effort to defeat them during the year and perhaps sign them in the offseason.
Now we're at the end of the 2021-22 NFL season, the free agency picture is coming into focus and teams are beginning to identify potential targets to improve their roster weaknesses.
Here are the top tight ends slated to hit free agency in 2022. Click here for PFF's full list of top 200 free agents.
Click here for more PFF tools:
Rankings & Projections | WR/CB Matchup Chart | NFL & NCAA Betting Dashboards | NFL Player Props Tool | NFL & NCAA Power Rankings
Best Bets Tool
---
PFF Free Agency Rank: 20
2021 Snaps: 827
2021 PFF grade: 68.6 (21st of 70)
Gesicki will have one of the more interesting free-agent situations of any player in the NFL this offseason as he attempts to make the infamous Jimmy Graham argument that he should be considered a wide receiver for franchise tag purposes and not a tight end. Gesicki played 85% of his 2021 snaps lined up in the slot or out wide as a receiver — he is rarely ever in-line as a tight end. The wide receiver franchise tag is projected to be around $18.4 million, while the tight end franchise tag projects to be around $10.9 million, so it's no small distinction.
Projected contract: 4 yrs — $13.75m avg/yr
---
PFF Free Agency Rank: 21
2021 Snaps: 1,050
2021 PFF grade: 78.2 (6th of 70)
Schultz took full advantage of Blake Jarwin's absence in the middle of the 2021 season and made a name for himself. Schultz's 77.0 receiving grade ranked eighth among tight ends in 2021, with his 78 receptions coming in at third place. The former fourth-round pick initially seemed like a limited athlete with all the intangibles that come with a Stanford tight end, but he's blossoming into a solid all-around player at the position.
Projected contract: 4 yrs — $11.25m avg/yr
PFF Free Agency Rank: 35
2021 Snaps: 771
2021 PFF grade: 76.5 (7th of 70)
Gronkowski looked even better to start off the 2021 campaign than he did in 2020, perhaps because his post-retirement rust was fully shaken off. The tight end racked up 129 receiving yards and four touchdowns through Week 2 before injuries to his ribs and back kept him sidelined for a while. Regardless, he is still capable of being "Gronk" when healthy — it may just be a matter of finding a new quarterback to catch passes from.
Projected contract: 1 yrs — $7m avg/yr
---
PFF Free Agency Rank: 43
2021 Snaps: 670
2021 PFF grade: 70.9 (14th of 70)
Njoku has been on quite the journey from his first-round selection in 2017 to finally reaching free agency, but along the way, he has made several spectacular plays that demonstrate the rare athleticism that made him a top draft pick. Some minor injuries and trade requests throughout his time in Cleveland have distracted from what has been a strong start to a career at a position that tends to take a while to learn.
Two of the game's best tight ends in the Baltimore Ravens' Mark Andrews and the Philadelphia Eagles' Dallas Goedert agreed to top-of-market, early extensions during the 2021 season, and Njoku is younger than both of them despite leaving college a year earlier. This, coupled with Njoku earning a career-high 70.9 grade in 2021 could lead to a free-agent deal that resembles the one signed by New England Patriots tight end Hunter Henry.
Projected contract: 3 yrs — $12.5m avg/yr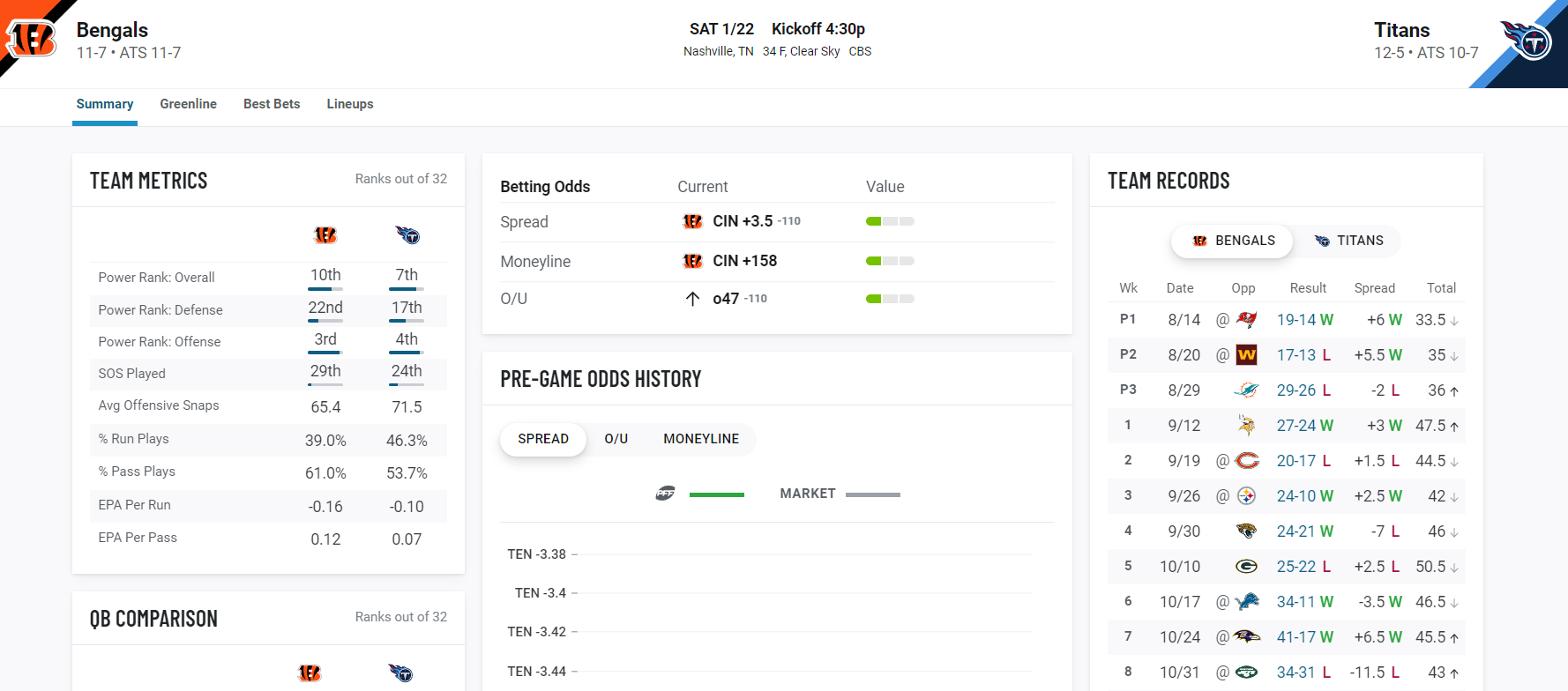 PFF Free Agency Rank: 59
2021 Snaps: 902
2021 PFF grade: 65.5 (29th of 70)
Zach Ertz experienced a bit of a career resurgence after getting traded to the Arizona Cardinals at the deadline, earning a 71.4 receiving grade from Week 7 on, the 12th-best mark at the position. Ertz's 264 yards after the catch over the same stretch ranked sixth among tight ends.
Kansas City's Travis Kelce signed a top-of-market extension after turning 30, and while Ertz is not the player Kelce is, he's demonstrated he can still play at a high level and should be compensated accordingly.
Projected contract: 2 yrs — $11m avg/yr
---
PFF Free Agency Rank: 62
2021 Snaps: 649
2021 PFF grade: 63.5 (34th of 70)
This past offseason, Everett departed the Rams for another NFC West team in the Seahawks on a one-year, $6 million flier. While the Seahawks' season was somewhat of a disaster, Everett thrived when quarterback Russell Wilson returned from injury in Week 10. From Week 10 through the end of the season, Everett's 44 targets ranked 12th among tight ends, while his 34 receptions ranked seventh. His 85 receiving yards after first contact with a defender was also seventh-best.
Projected contract: 3 yrs — $7.5m avg/yr
---
PFF Free Agency Rank: 73
2021 Snaps: 723
2021 PFF grade: 53.5 (64th of 70)
The Giants reportedly rebuffed several requests from other teams to trade for 2017 first-round tight end Evan Engram ahead of each of the past two trade deadlines, but it remains to be seen if he is truly in their long-term plans. Engram's 4.4 speed at 6-foot-3 and 240 pounds is enough to keep teams monitoring his situation, even as his overall and receiving grades have declined in each of the past four seasons. An anemic Giants offense that ranks 30th in expected points added per pass play since 2020 certainly didn't help his cause.
Projected contract: 2 yrs — $9m avg/yr
---
PFF Free Agency Rank: 95
2021 Snaps: 220
2021 PFF grade: 77.9 (N/A)
Williams was on a tear to start the 2021 season — his 78.8 grade through Week 5 ranked fifth among tight ends and 8.0 yards after the catch per reception was sixth. Williams has always been a strong blocker, as his 82.3 run block grade since 2017 is the third-best mark among tight ends with at least 100 run-blocking snaps over the five-year stretch. An ACL tear is never a good thing, but he suffered the injury in early October and should be mostly recovered by Week 1, 2022.
Projected contract: 3 yrs — $6.25m avg/yr
---
PFF Free Agency Rank: 97
2021 Snaps: 916
2021 PFF grade: 62.8 (39th of 70)
Uzomah's 2021 season was very impressive for two simple reasons: he was coming off a nasty torn Achilles injury suffered in 2020, and he carved out an important receiving role in an offense that has arguably the best wide receiver trio in the NFL in Ja'Marr Chase, Tee Higgins and Tyler Boyd. Keeping Uzomah around with major extensions looming for Chase and Higgins may be a bit of a challenge, but Cincinnati should be able to stagger cash/cap commitments for their offensive weapons over the next 3-5 years.
Projected contract:  3 yrs — $7m avg/yr
---
PFF Free Agency Rank: 108
2021 Snaps: 608
2021 PFF grade: 66.4 (26th of 70)
Alie-Cox has had an extremely impressive first four years of his career considering he was a college basketball player at VCU before converting to tight end for the Rams and playing organized football for the first time since his freshman year of high school. He's still learning the nuances of NFL football but hasn't let that slow him down, with four-straight seasons grading above 65.0. Operating behind Jack Doyle has limited Alie-Cox's receiving production, but perhaps he could become more of a focal point going forward.
Projected contract: 3 yrs — $7m avg/yr
---