NFL free agency is a year-round process, as teams scout opposing players in an effort to defeat them during the year and perhaps sign them in the offseason.
Now that we're at the end of the 2021-22 NFL season, the free agency picture is coming into focus and teams are beginning to identify potential targets to improve their roster weaknesses.
Here are the top safeties slated to hit free agency in 2022. Click here for PFF's full list of top 100 free agents.
Click here for more PFF tools:
Rankings & Projections | WR/CB Matchup Chart | NFL & NCAA Betting Dashboards | NFL Player Props Tool | NFL & NCAA Power Rankings
Best Bets Tool
---
PFF Free Agency Rank: 8
2021 Snaps: 1,037
2021 PFF grade: 80.1 (7th of 94)
Williams has been the one continuous thread in a secondary that has experienced some changes over the years, and perhaps we're now at the point where we need to give him more credit for keeping everything in front of him on the backend.
The Saints have prioritized free-agent spending and drafting in the secondary, so we're not suggesting Williams is playing in a weak group, but he has graded above 70.0 for five years in a row now as the free safety manning the deep third of the field. He'll still be just 26 years old in Week 1 of 2022 after playing on the franchise tag and should have offers to become one of the highest-paid safeties in the NFL.
Projected contract: Four years, $64.5 million ($16.125M per year, $35 million total guaranteed)
---
PFF Free Agency Rank: 11
2021 Snaps: 1,082
2021 PFF grade: 64.3 (47th of 94)
Bates was looking for an extension this past offseason, but the Bengals instead chose to prioritize the player they drafted one round after Bates in 2018 — edge defender Sam Hubbard. The Cincinnati defense took a major step forward in 2021, with free-agent additions Trey Hendrickson and D.J. Reader wreaking havoc on opposing quarterbacks and cornerback addition Chidobe Awuzie outperforming the man he replaced in Washington Commanders cornerback William Jackson III. Will Bates get his due from the Bengals, or will he be the latest homegrown player to depart?
Projected contract: Franchise tag (1 year, $12,911,000)
---
PFF Free Agency Rank: 17
2021 Snaps: 1,058
2021 PFF grade: 66.8 (38th of 94)
When Minnesota Vikings safety Harrison Smith signed a four-year, $64 million extension shortly before the 2021 season, it had to have gotten the attention of veteran safeties league-wide. The Smith deal is one of the strongest contracts for a player in recent memory, with the signing keeping him under contract through his age-36 season. Mathieu is several years younger than Smith, and he helped lead the Kansas City Chiefs' defense to a much stronger second half of the season than the first, so the versatile defensive back may be able to cash in once more.
Projected contract: Three years, $48.75 million ($16.25M per year, $30.75 million total guaranteed)
---
PFF Free Agency Rank: 44
2021 Snaps: 362
2021 PFF grade: 55.9 (82nd of 94)
An Achilles tear came at the absolute worst possible time for Maye, as he suffered the injury halfway through the season while playing on the franchise tag. Odds are Maye will be seeking a one-year flier to prove he's back to 100% healthy before once again looking for a multi-year payday.
Projected contract: One year, $6 million
---
PFF Free Agency Rank: 52
2021 Snaps: 1,230
2021 PFF grade: 71.6 (24th of 94)
Diggs is a pure free safety who rarely leaves the deep third of the field, patrolling the back end while Jamal Adams played down in the box and closer to the line of scrimmage. Diggs does not miss an opportunity to force a turnover, intercepting 21.6% of passes thrown into his coverage since 2019, which is the top mark among safeties and has translated into 11 interceptions over the span (tied for third among safeties). Diggs could push for a contract like the ones recently doled out to San Francisco 49ers safety Jimmie Ward (three years, $28.5 million), Las Vegas Raiders safety Lamarcus Joyner (four years, $42 million) and Houston Texans safety Tashaun Gipson Sr. (three years, $22.5 million). All three players are sub-6-foot and were at least 28 years old at the time of signing.
Projected contract: Three years, $30 million ($10M per year, $16.5 million total guaranteed)
---
PFF Free Agency Rank: 70
2021 Snaps: 921
2021 PFF grade: 70.7 (28th of 94)
Whitehead played in Tampa Bay's Super Bowl victory last year with a torn labrum in his shoulder, demonstrating how tough a player he is, which is exactly what teams need at the strong safety position. At 5-foot-11 and 200 pounds, his build and play style are somewhat reminiscent of Cincinnati Bengals strong safety Vonn Bell, who signed a three-year, $18 million contract with the Bengals prior to the 2020 season that could serve as something of a blueprint for a deal here.
Projected contract: Three years, $18 million ($6M per year, $11.5 million guaranteed)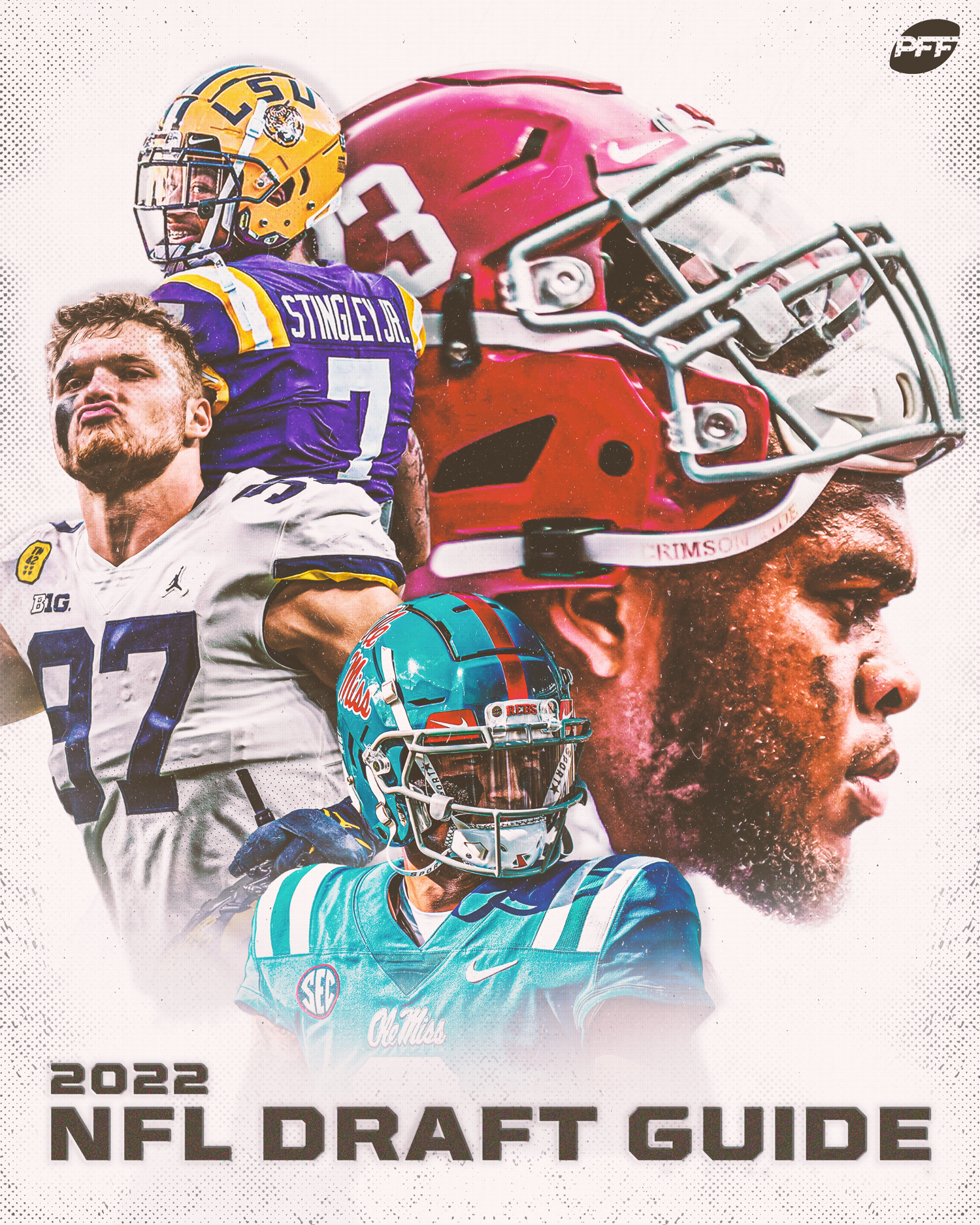 ---
PFF Free Agency Rank: 72
2021 Snaps: 1,073
2021 PFF grade: 75.9 (14th of 94)
Kearse signed a veteran minimum salary deal with the Cowboys this offseason and was one of many safety additions alongside Damontae Kazee and hybrid S/LB Keanu Neal. Despite the competition for snaps, Kearse has emerged as the best of the bunch, earning a career-high 76.8 grade on over 1,000 snaps after never having played more than 503 in a single season.
Projected contract: Three years, $15 million ($5M per year, $8.25 million total guaranteed)
---
PFF Free Agency Rank: 82
2021 Snaps: 1,076
2021 PFF grade: 75.5 (16th of 94)
Another safety playing well into his 30s, McCourty has been a stellar player for the New England Patriots. While New England just extended safety Adrian Phillips, he plays more like a hybrid linebacker/safety, as does 2020 second-round pick Kyle Dugger. McCourty is the perfect deep-third safety that keeps everything in front of him to round out this secondary, and he earned 70.0-plus grades in every facet this season at 34 years old.
Projected contract: Two years, $12 million ($6M per year, $8.25 million total guaranteed)
---
PFF Free Agency Rank: 83
2021 Snaps: 895
2021 PFF grade: 52.0 (87th of 94)
Jackson is another player who played admirably well into his 30s, especially so far from the line of scrimmage as a safety. He was something of a cap casualty of the Broncos before the 2021 season, as they declined a team option that carried a $10 million salary. However, the two sides ultimately agreed to a one-year, $5 million deal to bring him back. After three straight seasons grading out above 80.0, Jackson's 52.0 overall grade this past season is his lowest since his rookie campaign in 2010. Denver and other teams may have noticed him losing a step in the 2021 offseason, but few veterans have a higher football IQ.
Projected contract: One year, $3.5 million fully guaranteed
---
PFF Free Agency Rank: 90
2021 Snaps: 780
2021 PFF grade: 51.8 (88th of 94)
Reid's first two seasons in Houston were extremely promising, with his 80.4 overall grade across 2018 and 2019 ranking 17th among safeties with at least 300 snaps over the two seasons. Reid's 87.0 coverage grade ranked 13th, and his 14.1% forced incompletion rate ranked 19th among safeties with at least 25 targets into their coverage in that span. Since then, things have trended in the wrong direction, ultimately culminating with Reid being a healthy scratch in Week 12 for disciplinary reasons. It seems very likely that the Houston Texans were more to blame than Reid for his decline in play, so perhaps he can get his career back on track in a more stable environment.
Projected contract: Three years, $21 million ($7M per year, $13.5 million total guaranteed)