Super Bowl LVI is just about here. The winner gets to be champion and largely immortalized by their fanbase. The loser will inevitably be memed and chastised by casual fans all around the world. It's truly a great day to be great.
Click here for more PFF tools:
Rankings & Projections | WR/CB Matchup Chart | NFL & NCAA Betting Dashboards | NFL Player Props Tool | NFL & NCAA Power Rankings
Best Bets Tool
---
Today's question is simple: Who will win the quarterback battle. Los Angeles Rams QB Matthew Stafford vs. Cincinnati Bengals QB Joe Burrow. Both former No. 1 overall picks, but one spent 12 years of mediocrity in Detroit upon starting his career, while the other looks a lot like the next super-duper-star of the league (if he isn't already).
We'll figure out who has the edge — on paper — through matchup-specific categories covering a variety of different situations. Like any title fight, we'll go 12 rounds in order to crown a champion.
Last game of the year, Brent, can't hold anything back now.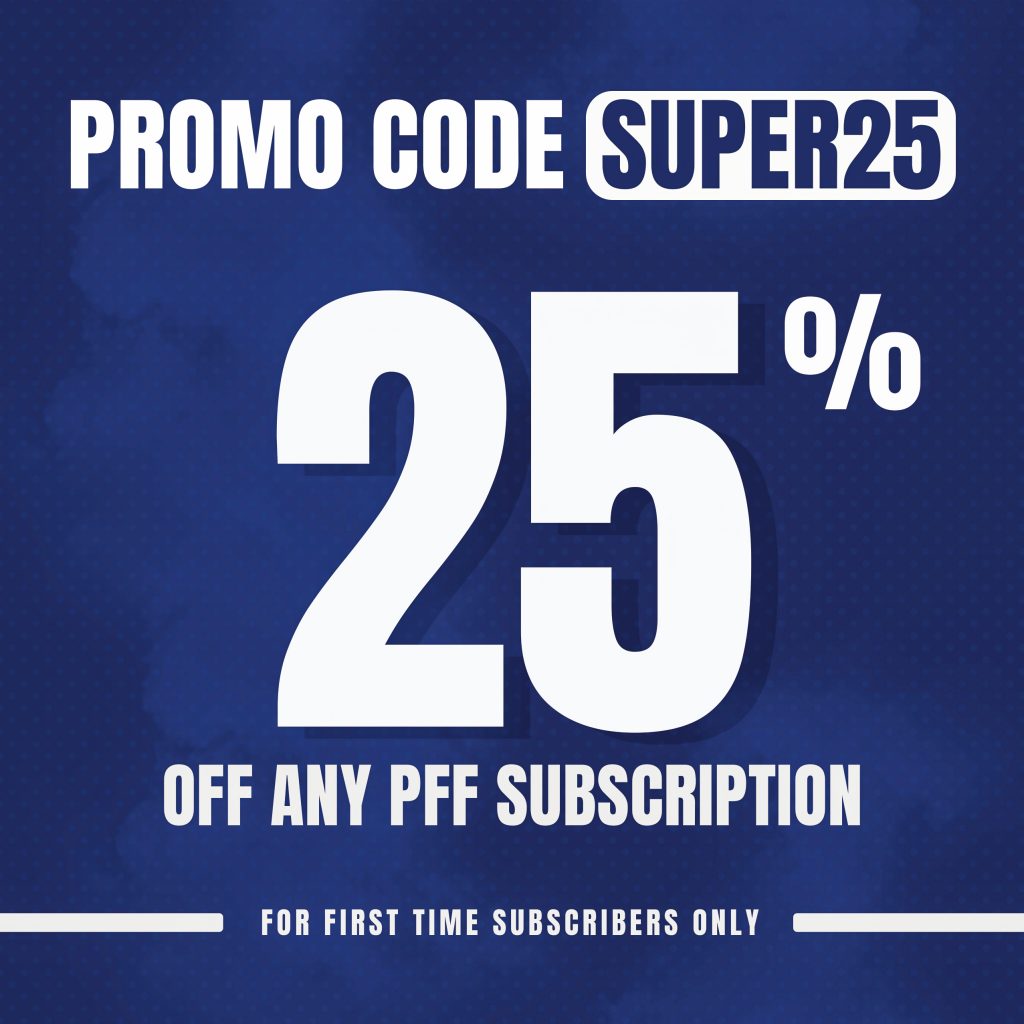 Round 1: Who is better in stable situations?
Stable quarterback metrics are statistics that usually don't show extreme year-to-year volatility, and they correlate with future success at the position. They include: PFF passing grade from a clean pocket, on standard dropbacks (from within the pocket), on first/second down, with no play action and on passes at/beyond the sticks.
Each quarterback's passing grade and rank among 35 quarterbacks with at least 200 dropbacks this season is reflected in the table below:
2021-22
Joe Burrow
Matthew Stafford

Metric

PFF Grade

Rank

PFF Grade

Rank

Clean Pocket

95.2

1

91.9

6

Standard

92.4

1

85.8

6

1st/2nd Down

90.2

1

79.7

9

No Play Action

92.2

1

82

6

At/Beyond Sticks

96.7

2

93.1

7
Stafford has been a top-10 signal-caller in every metric. The problem: Burrow is top-two in every stat, and usually not two.
Edge: Burrow
Round 2: Who is better when throwing deep?
We've always known that Stafford has a howitzer for a right arm, but clearly Burrow and Ja'Marr Chase have the sort of deep-ball chemistry to put up a fight. The following metrics denote each quarterback's performance on passes thrown at least 20 yards downfield:
PFF passing grade: Stafford: 94.5 (tied for No. 7 among 39 qualified QBs); Burrow: 94.4 (No. 9)

QB Rating: Stafford: 94.3 (No. 14); Burrow: 94.8 (No. 13)

Yards per attempt: Stafford: 18.9 (No. 1); Burrow: 15.3 (No. 6)

Adjusted completion rate: 50.6% (No. 6); Burrow: 42.9 (tied for No. 16)
Again, both quarterbacks have largely been excellent this season, but one has been just a bit better overall. In this category, that man is Stafford, who was the NFL's single-most efficient deep ball passer on a yards per attempt basis.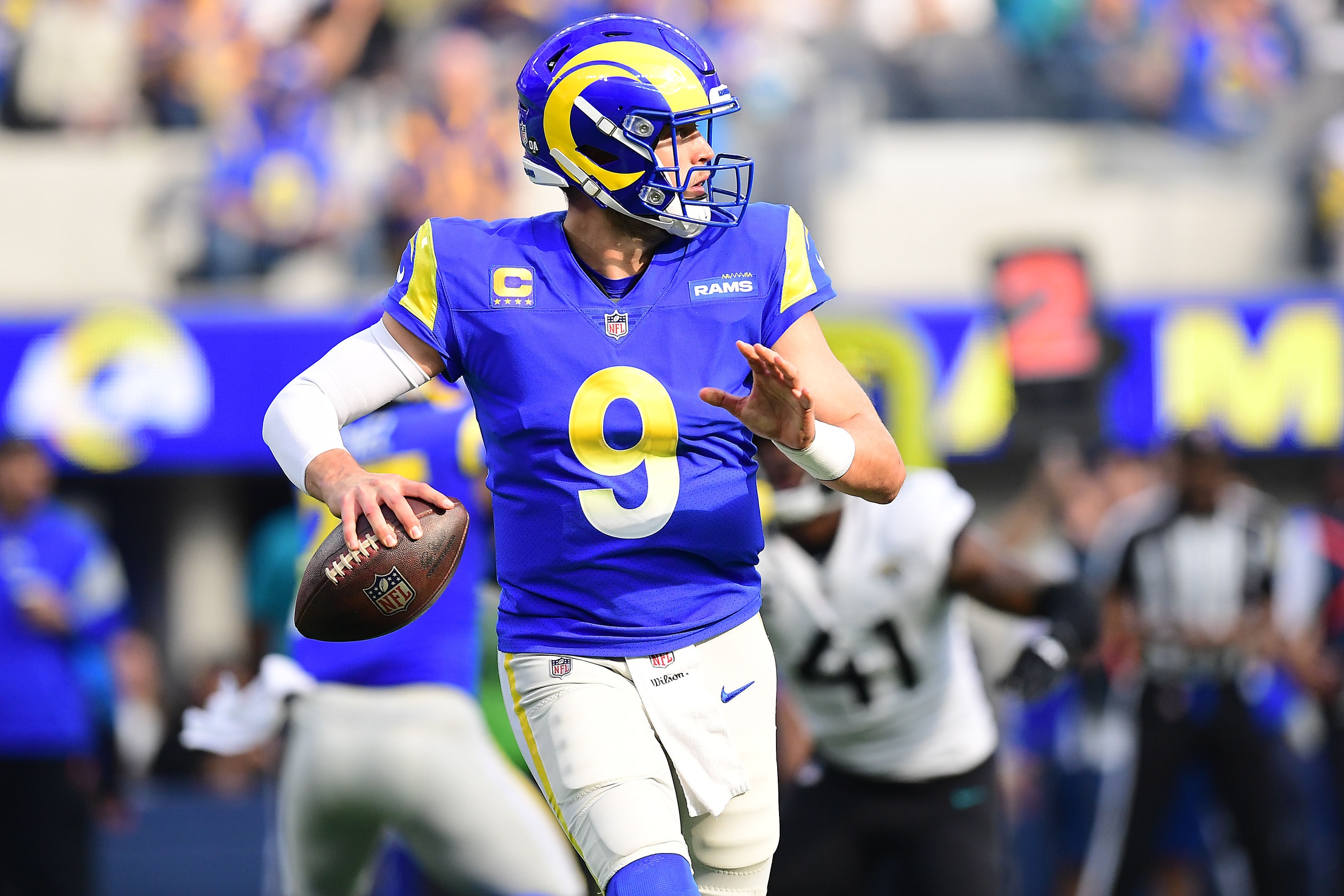 Stafford has largely stayed hot in the playoffs, completing seven of his 14 deep ball attempts for 255 yards and a pair of touchdowns with (luckily) zero interceptions. Meanwhile, Burrow has gone just three for nine for 101 yards, zero touchdowns and one interception when throwing the ball at least 20 yards downfield this postseason.
Edge: Stafford
Round 3: Who is better when their receivers get open?
Sometimes there is only so much one quarterback can do. PFF tracks each receiver's play-by-play separation, so we can get an idea of Burrow and Stafford's performance when targeting a player deemed open or wide open.
This one goes to Burrow in a bit of a landslide. Overall, he posted league-best marks in PFF passing grade (95.5), QB rating (135.0) and yards per attempt (11.2) when targeting open receivers. Stafford was a top-eight quarterback himself in these categories but fell to 16th in adjusted completion rate (91.7%) compared to a third-place finish for Joey Football (93.5%).
Burrow once again has the edge when incorporating a minimum target depth of 10 yards. The man has completed 54 of 63 passes (3 drops) for 1,395 yards (22.1 YPA), 13 touchdowns and not a single interception when targeting open receivers at least 10 yards downfield. Madness.
Edge: Burrow
Round 4: Who is better at extending the play?
Neither Stafford nor Burrow will be confused for Lamar Jackson or Kyler Murray anytime soon, but neither is exactly a statue in the pocket.
This point is especially true for Burrow. The numbers support what our eyes have been telling us. The following metrics denote Burrow and Stafford's passing performance when forced to scramble this season:
Burrow: 13 for 27 (50% cmp), 228 yards (8.4 YPA), 6 TD, 0 INT

Stafford: 6 for 20 (30% cmp), 68 yards (3.4 YPA), 2 TD, 1 INT
Burrow posted a 25-140-2 rushing line specifically on scrambles and managed to force five missed tackles along the way; Stafford (14-87-0) simply hasn't utilized this tool with the same frequency.
This has been the most lopsided round thus far. Overall, Burrow posted the league's sixth-best PFF passing grade (83.9) on scrambles; Stafford (52.3) ranked 28th. The sample sizes at hand are especially small; either way, it's pretty clear which quarterback strikes more fear into the opposition upon breaking the pocket.
Edge: Burrow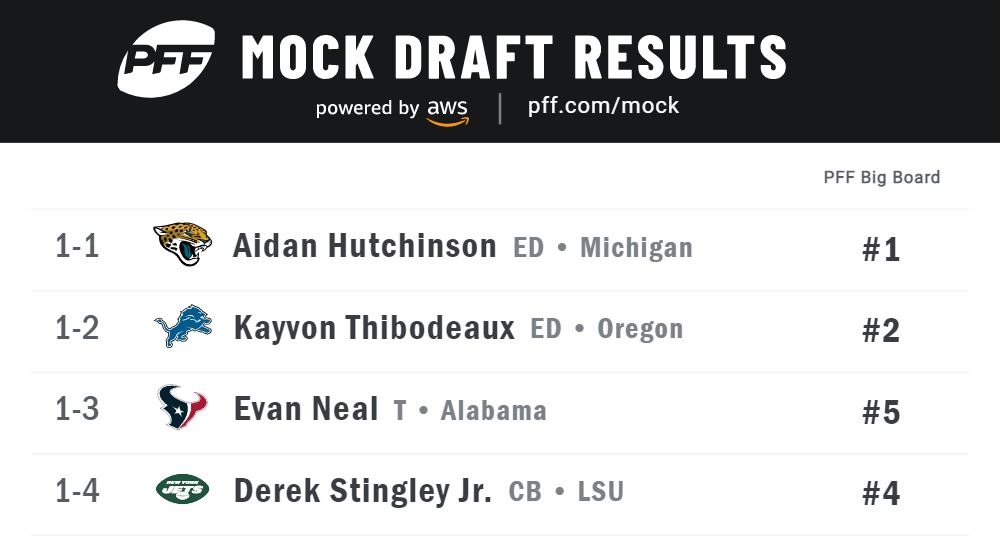 Round 5: Who is better against two-high looks?
High-profile regular season struggles from Patrick Mahomes and Josh Allen among (many) others against two-high safety looks demonstrated how an explosive offense can sputter to a halt in the blink of an eye. Both the Rams (34%) and the Bengals (33%) utilized two-high looks on roughly a third of their snaps, meaning both quarterbacks should be tested against this plenty.
Once again, this round isn't all that close. Burrow has turned in top-12 marks in PFF passing grade (79.4), QB rating (95.4), yards per attempt (8.1) and adjusted completion rate (82.5%) against two-high coverages, while Stafford only has the edge in yards per attempt (8.2). The reality that Stafford's 77.5% adjusted completion rate against these looks ranks 33rd behind the likes of Ben Roethlisberger, Sam Darnold and Cam Newton is a sobering reality.
Edge: Burrow
Round 6: Who is better when the defense only features one deep safety?
Both of these rather fantastic groups of wide receivers warrant two-high looks, but that doesn't mean it'll be an every-play occurrence. It sure looks like Burrow will once again have the advantage in winning big when the defense leaves just one safety back deep:
PFF passing grade: Stafford: 90.3 (No. 3 among 38 qualified QBs); Burrow: 93.1 (No. 1) 

QB rating: Stafford: 102.5 (No. 4); Burrow: 109.5 (No. 2)

Yards per attempt: Stafford: 9.2 (No. 2); Burrow: 9.4 (No. 1)

Adjusted completion rate: Stafford: 78.6% (tied for No. 4); Burrow: 78.6% (tied for No. 4)
Similar to what we saw in the stable metrics: Stafford has been anyone's idea of a great quarterback against one-high coverages this season, but Burrow has still objectively been just a bit better.
Edge: Burrow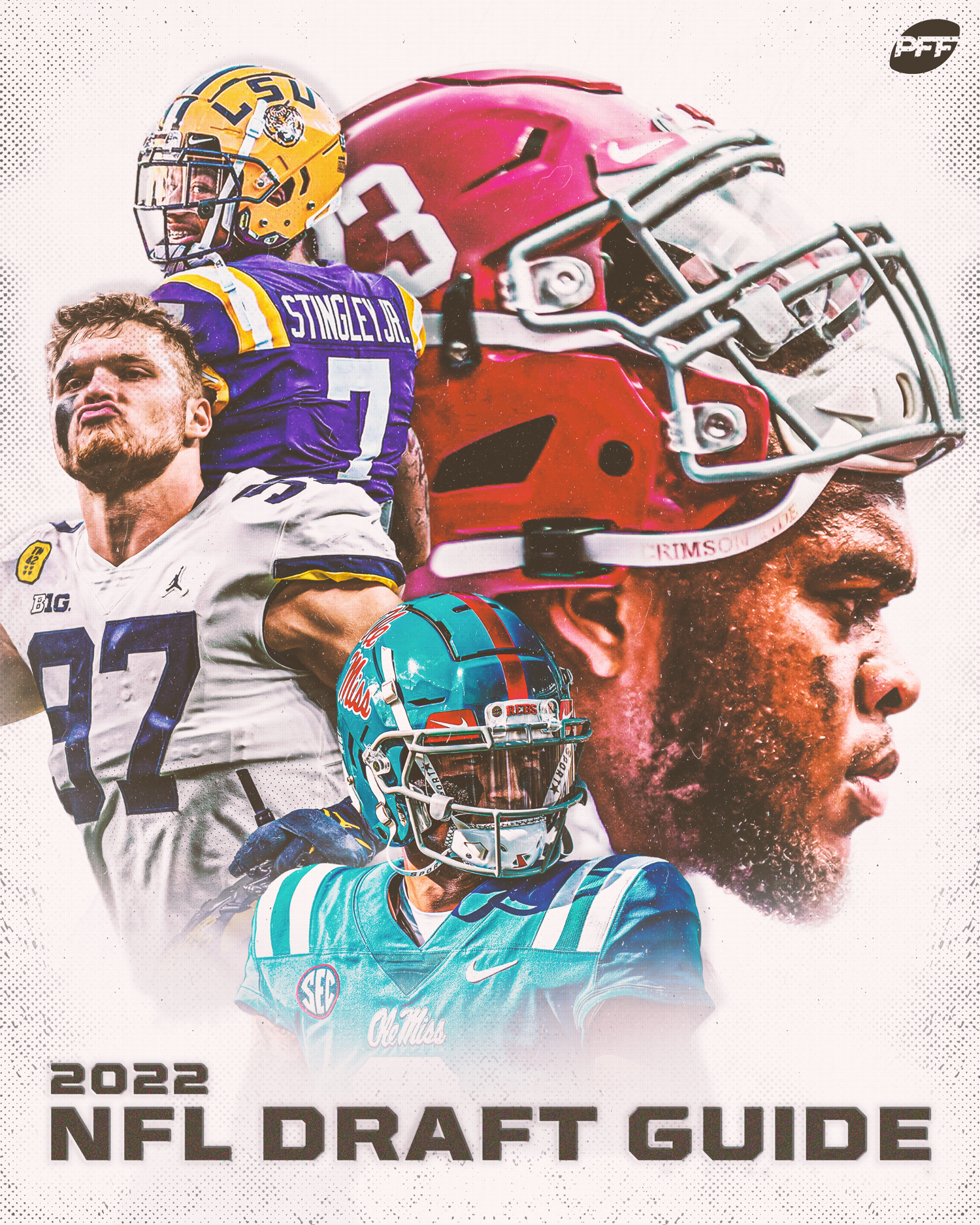 Round 7: Who is more consistent against different types of coverages?
Both Burrow and Stafford faced the following coverages on at least 50 dropbacks:
| | | |
| --- | --- | --- |
| PFF Grade | Burrow | Stafford |
| Cover-3 | 89.8 | 72.8 |
| Cover-1 | 91.1 | 94.1 |
| Cover-2 | 78.2 | 77.1 |
| Cover-4 | 77.5 | 62.7 |
| Cover-6 | 71.1 | 70.8 |
Burrow holds the advantage in everything except cover-1, in which he ranks third overall … and Stafford first.
This one is turning into a landslide.
Edge: Burrow
Round 8: Who is better at limiting turnovers?
Making big plays is cool; so is limiting bad ones. Unfortunately, this one isn't much of a contest: Stafford was one of the most mistake-prone quarterbacks in the league this season, posting a 3.5% turnover-worthy play rate — tied for the 23rd-highest mark among 35 qualified quarterbacks. Burrow (2.4%) was the league's sixth-best quarterback at consistently limiting mistakes.
Burrow certainly hasn't been immune to some bone-headed throws; he threw an interception and had a potential second one dropped early in the fourth quarter of the AFC championship. Stafford has done a better job in recent weeks of limiting mistakes, but even then his 1.8% turnover-worthy play rate in the playoffs still lags behind Burrow (1.6%).
Edge: Burrow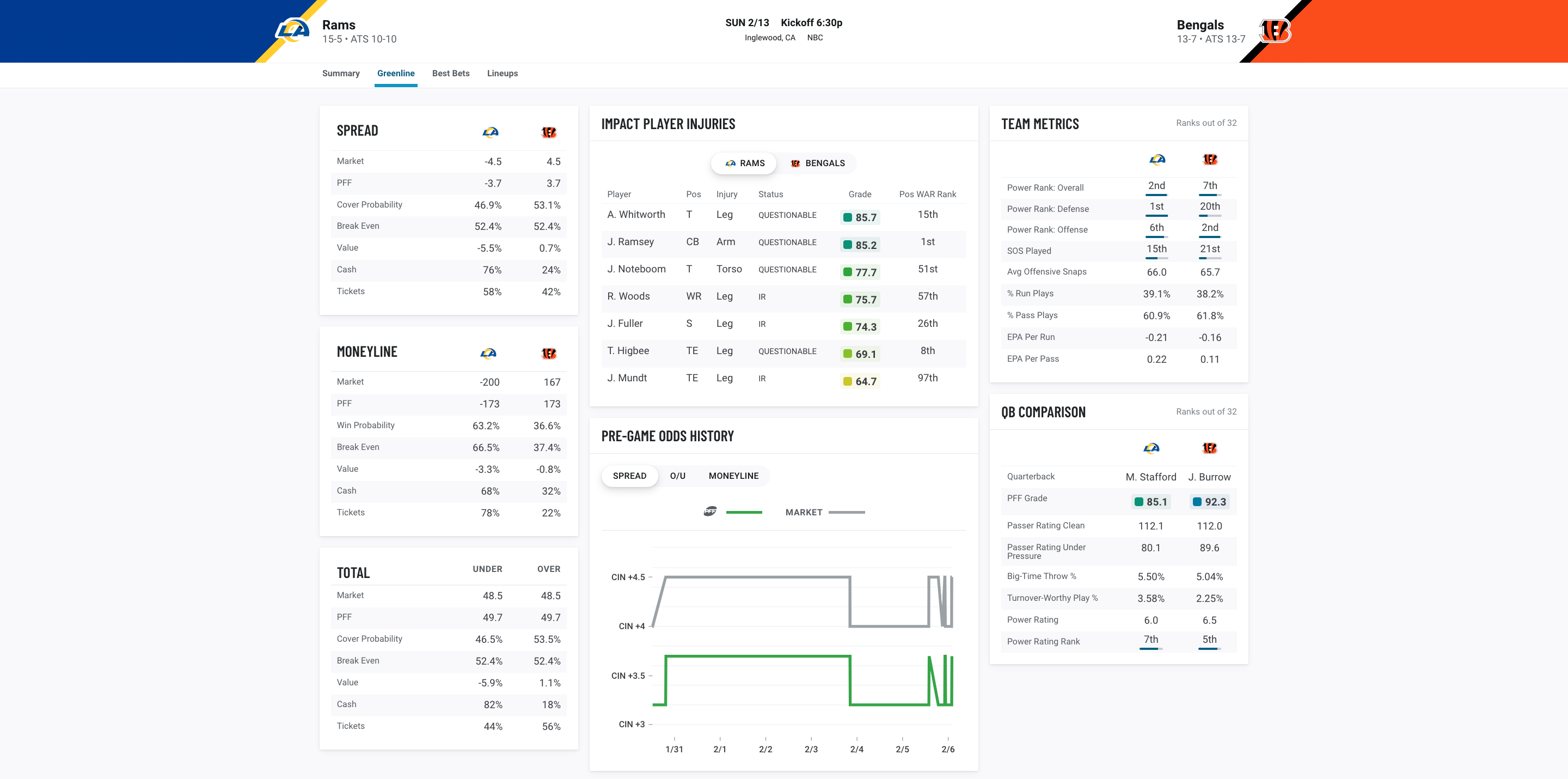 Round 9: Who is better when the defense decides to blitz?
Spoiler: Both of these quarterbacks were absolutely exceptional when defenses decided to bring extra rushers.
Overall, Burrow (93.0 PFF passing grade) stands as PFF's single-best quarterback against the blitz, while Stafford (91.2) ranks third. Credit to Stafford for racking up 15 touchdowns against just one interception against the blitz; this is superior to Burrow's 11:5 TD:INT ratio. Burrow holds a rather large edge in yards per attempt (11.2 vs. 9.3), but ultimately Stafford and the Rams lead the league with a robust +0.563 EPA/play when blitz compared to the Bengals' +0.239 third-place mark.
Burrow figures to have more than a few opportunities to cash in against the blitz come Sunday seeing as the Rams (28.8%) were the league's eighth-most blitz-happy defense, and the Bengals (18.3%) the 31st. However, Stafford gets the nod here for the Rams' overall superiority against the blitz in terms of points vs. yards.
Edge: Stafford
Round 10: Who is better under pressure?
Performance under pressure isn't the world's most stable metric, but it's still a good indicator of who is a bit better at still getting the job done when Plan A fails. It's safe to say Burrow is ahead of Stafford here; he leads the way in virtually every metric other than yards per attempt when under duress.
Here's the problem: 26% of Burrow's pressures were converted to sacks — the third-highest mark in the league behind only Baker Mayfield and Zach Wilson (not great company). Stafford (17.5%) ranks a far more respectable 19th. This helps explain why the Rams (-0.252 EPA per play when pressured, 4th) have been so much better than the Bengals (-0.405, 15th) despite Burrow's superiority when actually able to get the pass off.
The Rams allowed the league's fourth-lowest pressure rate (25.6%), while the Bengals (33.1%) rank 15th. Burrow might be better at throwing under pressure, but sacks matter, and unfortunately the offense as a whole has struggled to respond to havoc-wreaking front-sevens in a manner as successful as the Rams.
Edge: Stafford

Round 11: Who is better on the money down?
The ability to pick up crucial third downs could very well make or break the Super Bowl.
The Rams hold a narrow edge in EPA per pass play on third down (+0.274 vs. +0.157), but once again we're talking about two top-five offenses either way. The latter point holds true in PFF passing grade despite Burrow (86.6) narrowly edging Stafford (86.0). Burrow has been more accurate, but Stafford more efficient on a yards per attempt basis. This one is a toss-up.
We'll make the tiebreaker about recent success. This will crown Stafford with another round, as he's completed 19 of 29 attempts for 291 yards and four scores against just a single interception on third down during the playoffs. Burrow (22/29, 193, 3 TD, 0 INT) has been rather brilliant himself, but Stafford has averaged a full 3.3 additional yards per attempt.
Edge: Stafford
Round 12: Who has been more clutch this season?
It's fair to not believe in the clutch gene; we're dealing with awfully small sample sizes here, and there's certainly something to be said for comfortably winning games as opposed to racking up fourth-quarterback comebacks by being behind so often in the first place.
Understandably, both quarterbacks rank near the top of the league in performance during the fourth quarter and overtime, but Stafford holds arguably his clearest edge of any round. Overall, nobody has posted a higher PFF passing grade (90.1) than Stafford in the fourth quarter or overtime, while he's thrown 13 touchdowns against just a single interception. Burrow (77.5 PFF passing grade, 12th) has tossed 10 touchdowns against eight picks while posting a lower adjusted completion rate than Stafford in the same situations.
The results largely hold in the playoffs as well as in situations when the offense is tied or trailing during the game's final 15 minutes: Both quarterbacks have been more than good, but Stafford has been just a little better.
Edge: Stafford
Verdict: Things got interesting near the end, but Burrow (7 rounds) wins a fairly easy decision over Stafford (5). The Bengals boast the superior quarterback in: stable situations, hitting open receivers, extending the play, limiting turnovers as well as in consistency against different coverage looks. Credit to Stafford for his deep-ball excellence, clutch gene and ability to better hold up against pressure, but Burrow has been just a bit better overall throughout the season.
Of course, all that really matters is who will be the better quarterback for 60 minutes on Sunday. May the best man win.