• Bet Patrick Mahomes O 2.5 pass TDs vs. Chargers: In the first four weeks of a season, Mahomes averages 3.2 passing touchdowns.
• Bet Justin Herbert O 13.5 rush yards: Averaging 16.2 career rush yards, Herbert's reached this mark in 52% of career games.
• Bet Herbert U 37.5 longest completion: Chiefs were in two-high structures 60-plus% of their Week 1 total snaps.
• New users who bet $10 or more at BetMGM will receive a free year's subscription to PFF+ — a $79.99 value.
Estimated reading time: 2 mins
---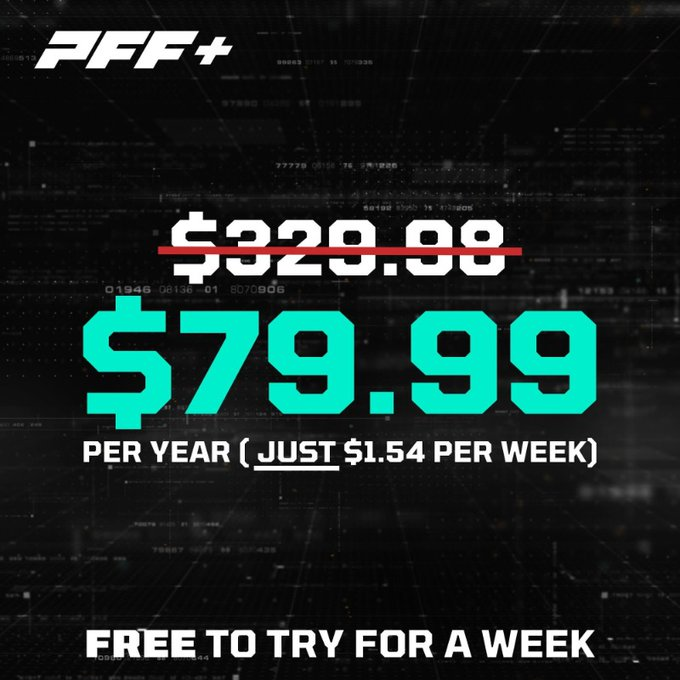 The Kansas City Chiefs and Los Angeles Chargers currently have the third and fourth shortest odds to win the Super Bowl at +750 and +1200, respectively, on BetMGM.
The reasoning is mostly based on their elite passing games. Last season, Patrick Mahomes finished No. 2 behind Aaron Rodgers in Expected Points Added (EPA) per dropback, and Justin Herbert finished 5th, also trailing Tom Brady and Matthew Stafford.
In Week 1, both quarterbacks continued where they left off last season, starting blazing hot and leading their teams to 1-0 starts. With so much focus on the two quarterbacks as they head into a marquee Thursday Night Football matchup, we can use data to help us find passing game props worth betting on.
BET: Patrick Mahomes Over 2.5 Passing Touchdowns, +105 BetMGM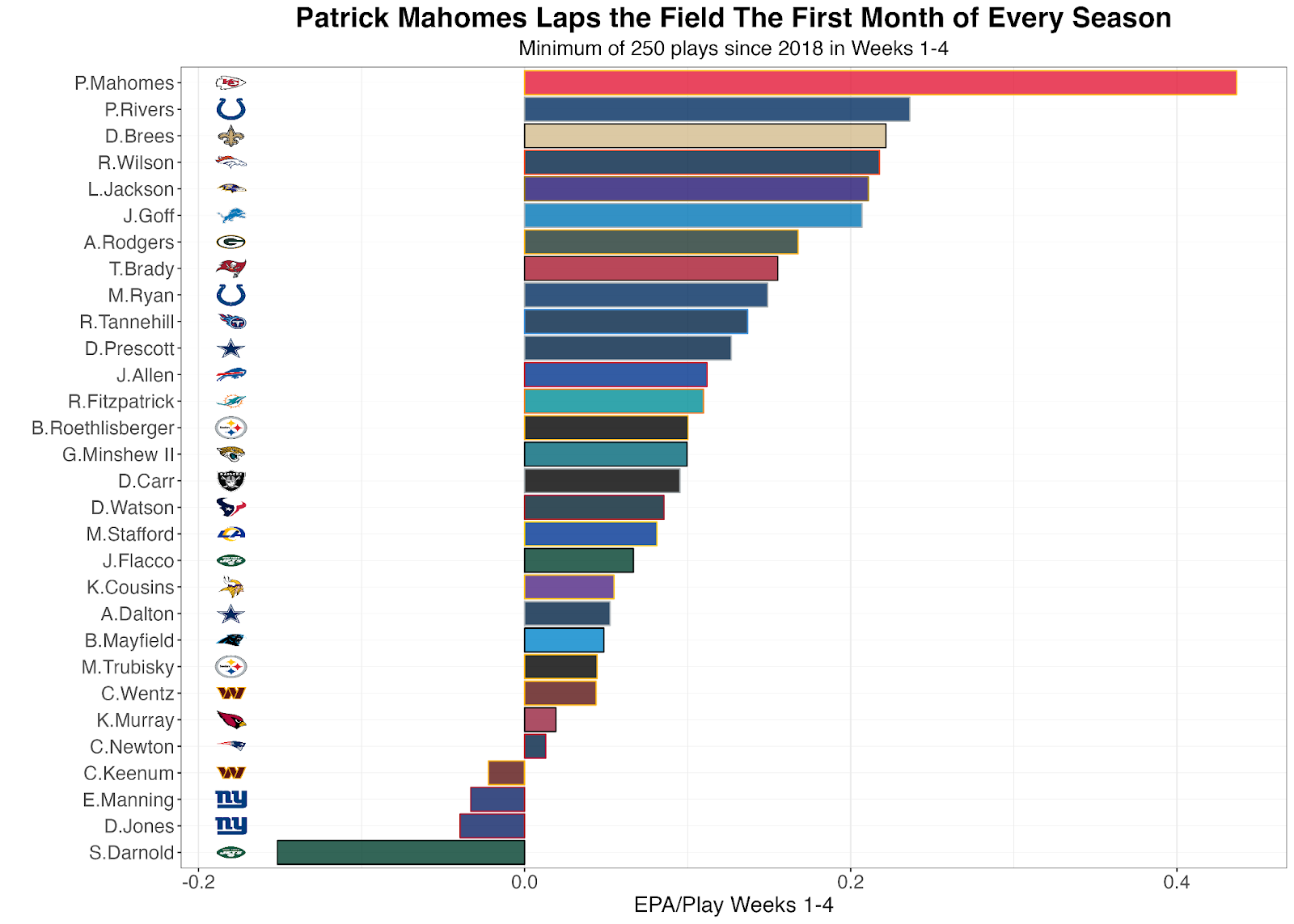 • Mahomes usually leads the league in most efficiency metrics, but this is especially true in the first four weeks of the season, when his EPA/play (0.43) is almost double the second-ranked quarterback, 0.23).
• In the first four weeks of the season, Mahomes averages 3.2 passing touchdowns per game. This number falls to 2.5 for the rest of the season, so this is the right time to bet on Mahomes going OVER 2.5 touchdowns.
• Derek Carr has averaged 1.4 touchdowns per game throughout his career but threw 2 touchdowns last week against the Chargers, who remain without their top cover corner in J.C. Jackson.
BET: Justin Herbert Over 13.5 Rushing Yards, -115 BetMGM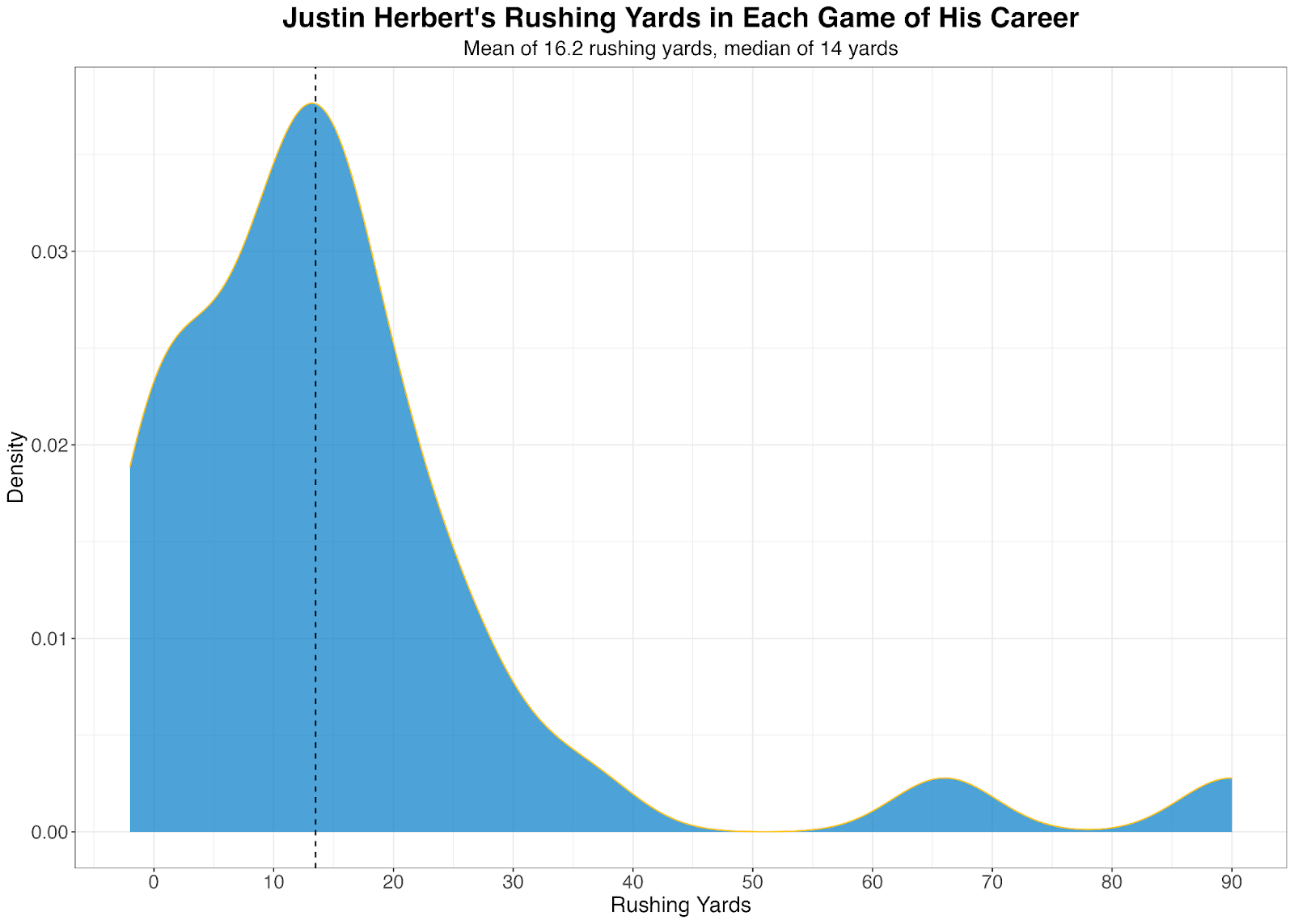 • Herbert averages 16.2 rushing yards per game in his career and has gone over 13.5 rushing yards in 52% of his games.
• In Week 1, the Chiefs played Quarters coverage most frequently (30.8% of snaps) and Cover 2 the second most (24.6%). Those coverage deployments should only increase against a better passer, opening up rushing lanes for Herbert to utilize. 
BET: Justin Herbert Under 37.5 Longest Pass Completion, -115 BetMGM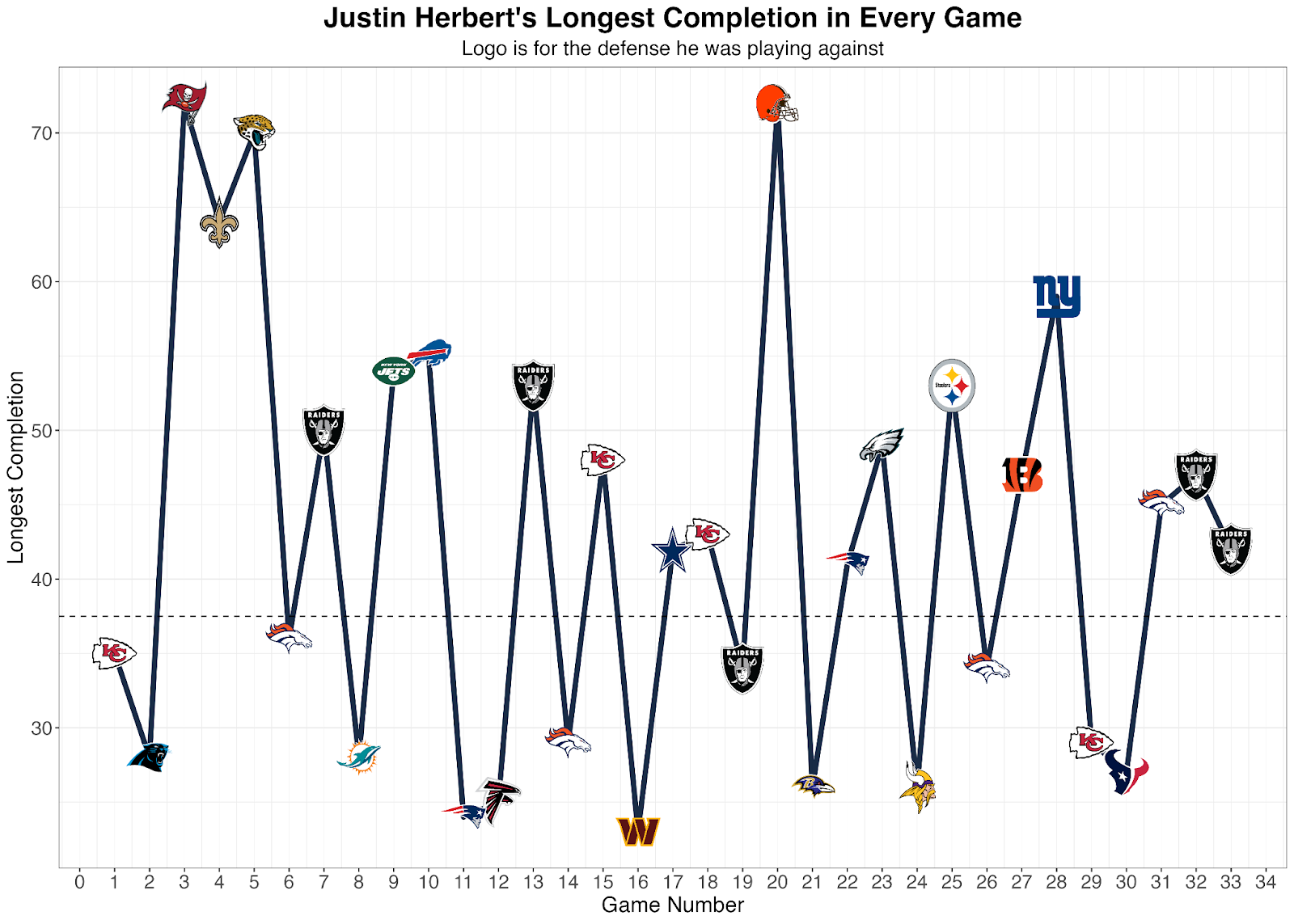 • The Chiefs were in two-high structures on 60% of their snaps in Week 1, and that should only rise against a less-mobile and bigger-armed quarterback as they continue to emphasize limiting explosive plays.
• Herbert's longest completion went for 29 the last time he played the Chiefs.