As a fantasy football enthusiast, not much is better than getting that season preview magazine and looking through it. Poring over the data, the rankings, the profiles was a joy as a kid, what I did in school before the football season. That might explain why I never became a doctor.
That joy hasn't gone anywhere as an adult. Fantasy draft guides are exciting. They get you jazzed for a season when hey, you might actually win your league. And the right draft guide should put you in that winning position.
That's what ours should do. Our draft guide (available now for $5.99, or included as part of a purchase of Fantasy Gold) is the most comprehensive you'll find, with rankings and analysis inspired by our signature statistics here at PFF, all from our team of fantasy analysts and put together by our own Jeff Ratcliffe.
Inside, you'll find everything you could want from a draft guide. Want to look at the approach team-by-team?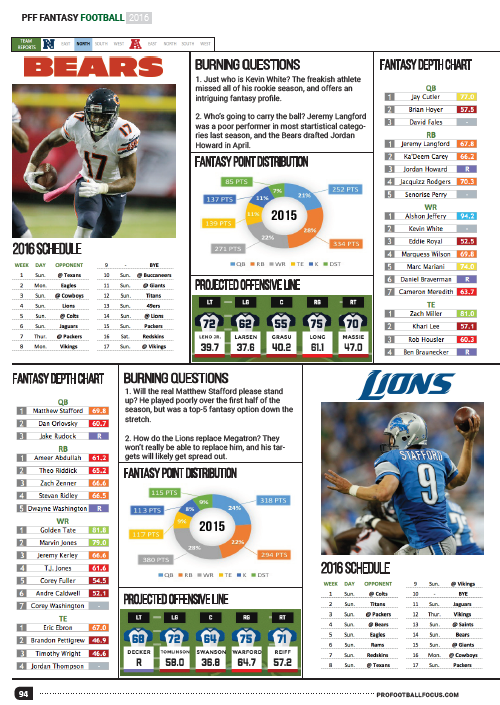 Maybe you want to know about the rookies.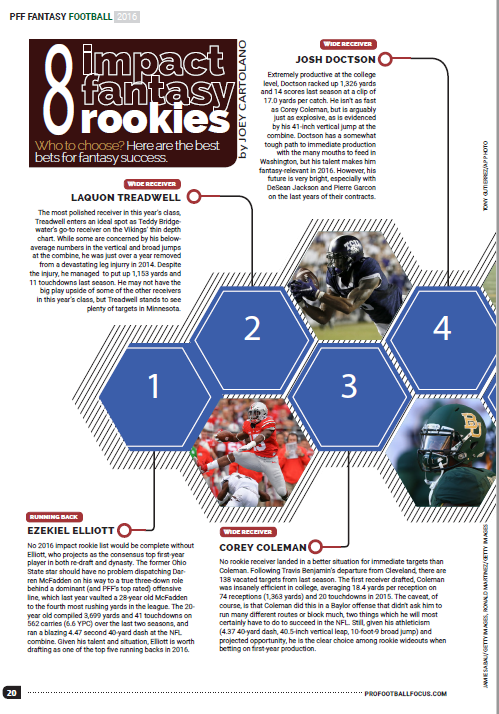 And it's not just fantasy names. Offensive lines matter (we rank 'em!). Coaching changes can make a difference, too.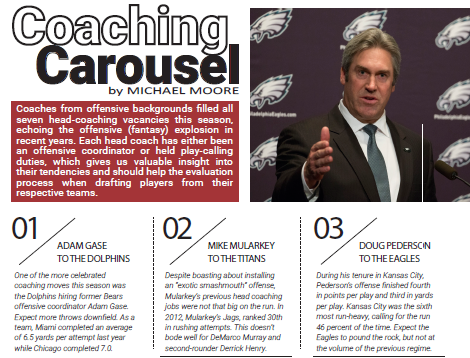 If there's a way to look at the upcoming fantasy season, our guide does it. Buy it now, or get Fantasy Gold and the draft guide is included. Either way, this is the way to win your league this year.