This is our weekly check on the top waiver-wire adds to make in IDP fantasy football leagues. Week 5 offers up another two teams on a bye week, likely leaving some holes on rosters, so this is a good time to dive into that waiver wire and grab some depth and potential starters for IDP teams.
Here are 10 IDP options who can add some value to rosters going forward.
Defensive line
If you're heading into Week 5 looking for a Damon Harrison replacement, see if Ioannidis is available, because he, like Harrison, has been putting up some great tackle numbers already this season (12 solos, 4 assists, and 1 sack). Ioannidis is seemingly undervalued in a lot of leagues because he doesn't have the same flashiness or draft pedigree as a lot of the top defensive linemen, but he has been a solid fantasy performer at DT for a couple years now and is off to a nice start here in 2019.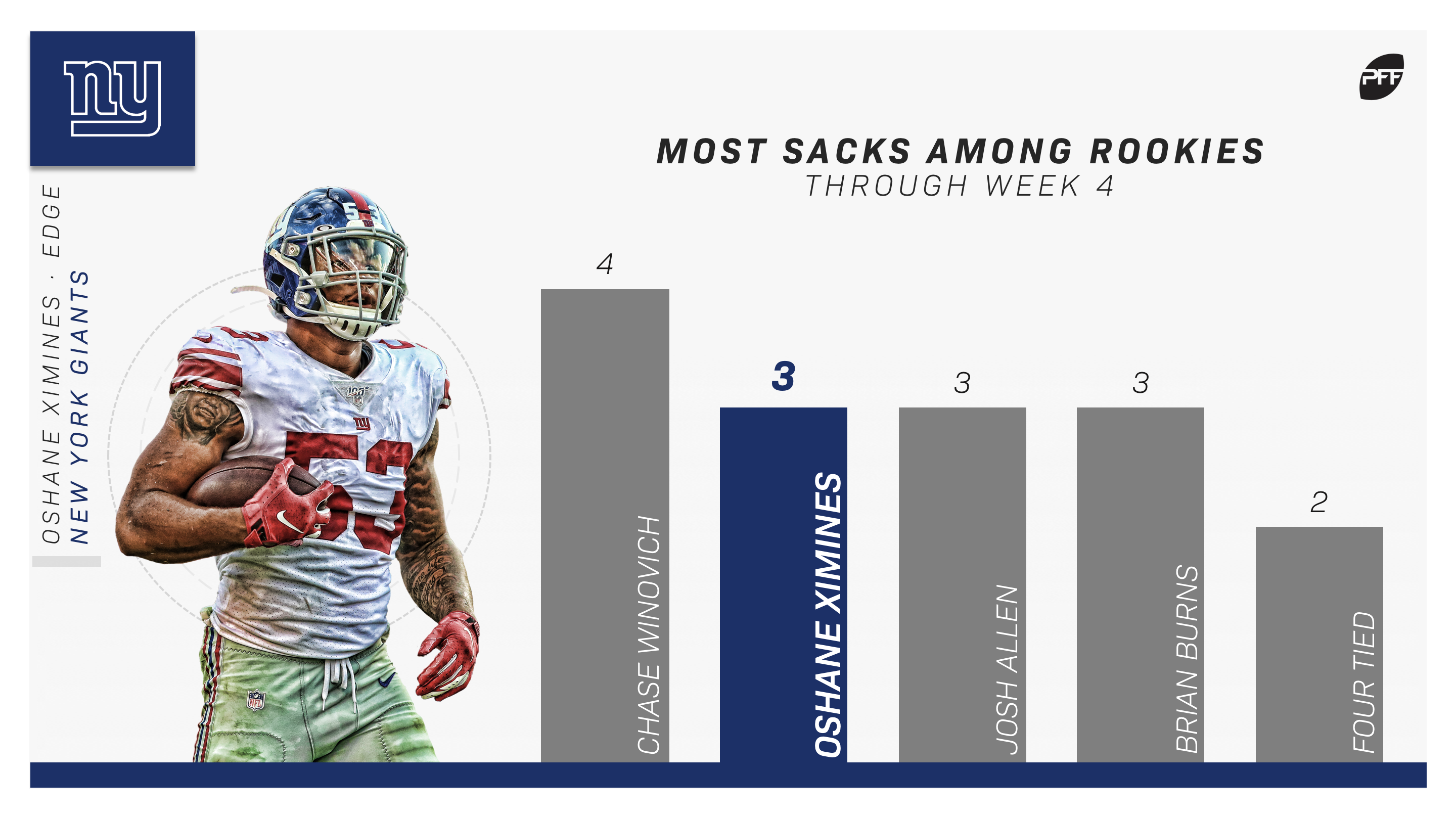 Although not a starter just yet, Ximines has been quietly putting up a nice rookie campaign thus far. Already at three sacks (one in each of his last three games) along with 4 solo tackles and 3 assists, Ximines may earn some more playing time fairly quickly. He would be more of a depth option until the time comes that his snaps increase, but it's always good to get in early with players who flash like this, so we're prepared for when we can really use them. It's also important to note that not all sites may have him listed as a DE, so he might not be as valuable if designated as a LB.