Football is BACK courtesy of the USFL. Naturally, PFF will be supplying grades, data and content around the league because… it's football, and we love football. Cool? Cool.
Eight squads will compete in a 10-week regular season before participating in a four-team playoff to crown the champion. The top two teams from each division make the playoffs.
From the North:
New Jersey Generals

Michigan Panthers

Philadelphia Stars

Pittsburgh Maulers 
And the South:
Birmingham Stallions

Houston Gamblers

New Orleans Breakers

Tampa Bay Bandits
However, only the Stallions figure to have anything close to home-field advantage, as every regular-season game will be played in Birmingham, Alabama. The playoffs will occur in Canton, Ohio.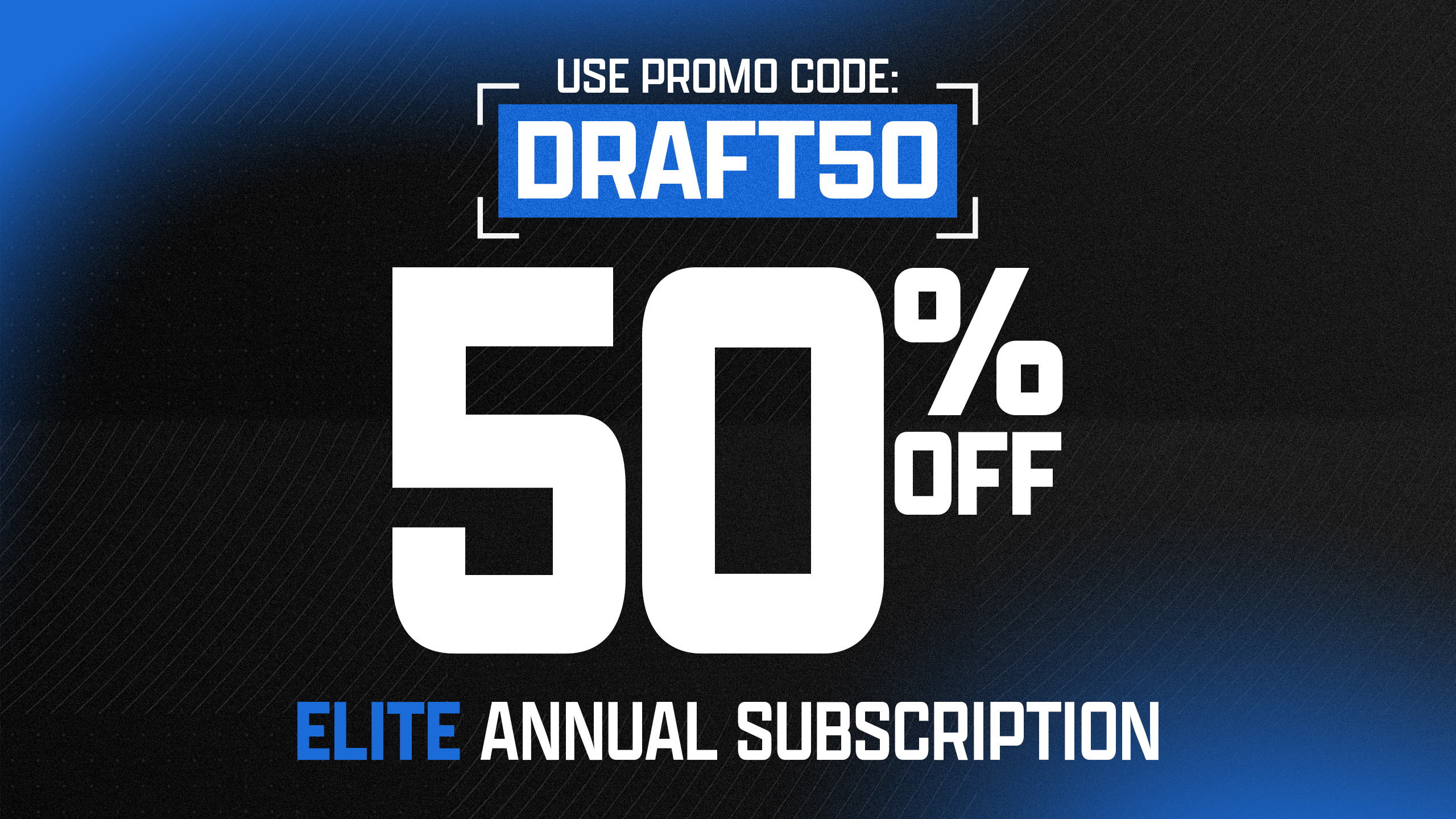 There will be a number of new rules on display when Week 1 kickoff occurs Saturday, April 16 at 7:30 p.m. ET:
Extra points

: USFL teams can go for 1, 2, or 3 points after a touchdown. An extra point occurs from the 15-yard line, a 2-point conversion from the 2-yard line and a 3-point try from the 10.

Onside kicks

: Teams can still do a traditional onside kick, but now they can also choose to attempt a fourth-and-12 play from the 33-yard line.

Clock stoppages

: Similar to college football, the clock will stop following a first down during the final two minutes of the second and fourth quarters.

Overtime

: The USFL will utilize a best-of-three format which consists of each offense getting a chance to score from their opponent's 2-yard line. Sudden-death style will occur if teams are still tied after three attempts.
What follows is a fantasy-focused breakdown on all eight USFL squads primarily focusing on each team's 1) play-caller, 2) quarterback and 3) projected skill-position depth chart. The teams are listed in order of my subjective power rankings and also include each squad's championship odds. Check out the Monday edition of The PFF Fantasy Football Podcast for extended thoughts on the new league, as well as specific DFS and gambling thoughts on Week 1.
1. Tampa Bay Bandits (+450)
Head coach Todd Haley is probably the USFL's second-most well-known coach behind only Jeff Fisher. Haley's best career stretch came as the Steelers' offensive coordinator from 2012-2017, but he has only coached at the high school level since 2019. Offensive coordinator Bob Saunders was an offensive assistant with the Browns in 2018 when Haley was the offensive coordinator and most recently served as the wide receivers coach for the DC Defenders. It's safe to say Haley won't confuse his current passing game as being capable of reaching the same heights as Ben Roethlisberger and Antonio Brown, but the Steelers' 61.8% situation-neutral pass-play rate did rank a respectable 11th from 2012-2017. His brief tenure with the Browns was largely a disaster, but that could also just be chalked up to life alongside Hue Jackson.
Jordan Ta'amu enters Week 1 as the USFL's highest-regarded quarterback. This is primarily due to his more than solid performance in the XFL; previously Ta'amu was best known for being "that" quarterback who couldn't make more out of an Ole Miss roster featuring the likes of D.K. Metcalf, A.J. Brown and Dawson Knox. Still, the NFL has thought enough of Ta'amu to land him repeated practice squad additions, with his most-notable highlight playing Lamar Jackson on the Chiefs' scout team.
Ta'amu's numbers in PFF's more-stable metrics from his final two collegiate seasons at Ole Miss are below:
Passing grade from a clean pocket: 90.1 (tied for No. 34 among 108 qualified quarterbacks)

Passing grade on standard dropbacks (from within the pocket): 82.3 (No. 46 among 129 qualified quarterbacks)

Passing grade on first/second down: 77.2 (No. 65 among 210 qualified quarterbacks)

Passing grade with no play-action: 69.9 (No. 70 among 109 qualified quarterbacks)

Passing grade on passes at/beyond the sticks: 88.2 (No. 70 among 226 qualified quarterbacks)
Yes, Ta'amu was the XFL's third-highest-graded passer and led the league in adjusted completion rate (81.8%). Also yes, he did so with a Garoppolo-esque 6.4 yard average target depth and robust 23% play-action rate. Nobody ran more RPOs than the St. Louis Battlehawks, and their 46.4% pass-play rate in non-garbage-time situations was easily the lowest mark in the league. Credit to Ta'amu for executing the offense and chipping in a 41-217-1 rushing line; it's fair to crown him as the USFL's most fantasy-friendly quarterback. Still, it's a leap of faith in assuming Haley will feature him in this same sort of borderline gimmicky manner.
Tampa Bay stands out as one of just two depth charts with only two running backs at the moment. They're also one of just three teams with only two tight ends. With so much uncertainty surrounding snaps entering Week 1, chase position rooms with the least amount of competition in fantasy land. The following pecking order purely reflects the order in which players were selected in the USFL draft.
QB: Jordan Ta'amu, Brady White

RB: BJ Emmons, Juwan Washington

WR: Derrick Willies, Derrick Dillon, Jordan Lasley, John Franklin, Vinny Papale, Keith Mumphrey, Rashard Davis

TE: Cheyenne O'Grady, De'Quan Hampton
Emmons (5-foot-11, 215-pounds) has the draft capital and size advantage over Washington (5-foot-6, 190-pounds) to believe he'll get the first crack at being the offense's lead back. The biggest problem with dreaming of Haley featuring Emmons similar to prime Le'Veon Bell is the reality that he's not exactly been featured as a pass-catcher; Washington (33) far surpassed Emmons (7) in total collegiate receptions. Still, Emmons is in the early running for the USFL's fantasy RB1 thanks to this shallow depth chart.
The Bandits' loaded wide receiver room and lack of need for more than two tight ends could signal the sort of pass-first offense that fantasy managers and over bettors dream of. Three-WR sets tentatively project to feature Willies and Lasley on the outside with Dillon in the slot, but it's anyone's guess as to who will be prioritized. Willies is the team's top-drafted receiver after Eli Rogers didn't report to camp.
One of just three depth charts with only two tight ends, O'Grady and Hampton are worthy dart throws thanks to simple math. O'Grady put together a career-long 87-967-12 receiving line at Arkansas, although Hampton profiles as more of a true wide receiver that is being designated as a tight end for whatever reason. Both crack my top-eight players at the position in fantasy land ahead of Week 1.
Verdict: In a league full of unknowns, at least the Bandits offer a 1) head coach with legit NFL pedigree, 2) quarterback that has played professional football at a high level and 3) theoretically, willingness to embrace a pass-heavy offense. I'm all in on the Bandits as the USFL's best team.
2. New Orleans Breakers (+550)
Head coach Larry Fedora will be joined by offensive coordinator Noel Mazzone in NOLA. Fedora was the Baylor offensive coordinator and QB coach in 2020, rather miserably engineering the nation's 101st-ranked scoring offense (23.3 points per game). The offense utilized a meh 52% pass-play rate and evenly divided up the run and pass game. Mazzone was an offensive assistant at UConn in 2021 but previously served as the Arizona offensive coordinator/quarterbacks coach from 2018-2020. During this stretch, the Wildcats ranked 43rd, 77th and 119th in scoring. Not great!
Kyle Sloter only started one career collegiate season at Northern Colorado back in 2016, but he's still managed to bounce around NFL practice squads for the last five years. His performance with the Broncos during the 2017 preseason was borderline erotic, as he averaged a robust 9.6 yards per attempt on a respectable 78% adjusted completion rate and only finished behind Patrick Mahomes, Philip Rivers, Dak Prescott and Russell Wilson in PFF passing grade. Sloter then went on to toss eight touchdowns against just a single interception with the Vikings in 2018-2019.
There isn't another quarterback in the USFL with this many good throws against (backup) NFL competition.
Kyle Sloter preseason goodness pic.twitter.com/dOzxm92MGH

— Ian Hartitz (@Ihartitz) April 10, 2022
Sloter's 15-47-1 rushing line across his preseason career doesn't reflect his alleged 4.65 40-yard time (in someone else's sneakers!). Still, his demonstrated borderline excellence from the preseason has him firmly in the early conversation as the USFL's best quarterback.
The Breakers seem to be fairly centered at each skill-position spot and have yet to make an addition or subtraction to these rooms via free agency. Nothing wrong with some good ole fashioned continuity in a league that opened up training camp three weeks ago. The following pecking order purely reflects the order in which players were selected in the USFL draft.
QB: Kyle Sloter, Zach Smith

RB: Larry Rose, Jordan Ellis, TJ Logan

WR: Shawn Poindexter, Johnnie Dixon, Jonathan Adams, Taywan Taylor, Chad Williams 

TE: Salvatore Cannella, Justin Johnson, E.J. Bibbs
Ellis (5-foot-10, 220 pounds) stands out as the potential lead early-down back thanks to his plus size, but Rose carries the top draft position and Logan could have coach preference on his side considering his history with Fedora at North Carolina. I give Ellis the early nod in fantasy land due to the potential for Rose and Logan to evenly split up pass-down work.
Poindexter (6-foot-5, 225-pounds) profiles as the No. 1 in this offense; he posted a season-long 42-759-11 receiving line with Mazzone at Arizona. Dixon looks like the field-stretcher option based on his downfield success at Ohio State and draft capital, although Taylor and Williams possess the most NFL pedigree of the group. I'd guess Taylor works as the slot in three-WR sets with Dixon and Poindexter on the outside; the latter receiver would be my preferred fantasy dart throw from the group.
Bibbs might be considered more of a fullback than tight end. This would be good news for the potential for one of Cannella or Johnson to supply some fantasy goodness, although both profile as similarly capable receiving threats and could simply cancel each other out with a fairly evenly split rotation.
Verdict: It's tough to feel great about the Breakers' offensive direction given the lack of recent success from either Fedora or Mazzone, but Sloter might have the highest ceiling of any quarterback in the league. It's fair to rank Jordan Ta'amu as the league's fantasy QB1 thanks to his higher rushing upside; just realize Sloter has achieved more against NFL competition than any other quarterback in the USFL.
3. Philadelphia Stars (+600)
Bart Andrus, 64, is no stranger to developmental leagues, bouncing around from NFL Europe to the CFL to The Spring League and most recently the XFL. Credit to Andrus for recently winning a Spring League championship as well as for capturing the 2005 NFL Europe World Bowl championship back in the day. A former quarterback and longtime quarterbacks coach, it's reasonable to be more confident in Andrus than most when it comes to his offense hopefully embracing what his players can do, as opposed to simply installing an old system and hoping for the best. Luckily for Andrus, he's largely gotten the gang back together from his Spring League tenure; there isn't a USFL team with more familiarity than the Stars.
Bryan Scott will be Andrus' QB1, just as he was for The Spring League Generals. Scott managed to beat out Zach Mettenberger in The Spring League and went on to win back-to-back league MVP awards. The former Occidental quarterback never managed to catch on with even an NFL practice squad, but he seemingly possesses more chemistry and continuity with his play-caller than any other signal-caller in the USFL.
Spring League stats are a nightmare to come by, but YouTube highlights indicate Scott led The Spring League in passing yards and engineered the league's No. 1 scoring offense (32.5 points per game). Scott showed plenty of willingness to test defenses both downfield and in tight windows. While he seems mobile enough to escape the pocket and create on the move, the 2020 TSL MVP doesn't project as a dual-threat signal-caller expected to produce much of a fantasy-friendly rushing floor.
Let's face it: Every USFL quarterback is a "failure" in terms of the goal being to make it in the NFL; the fact that Scott carries so much familiarity with Andrus and has played high level football within the last two years might be a true edge in a league lacking elite talent.
Further helping matters is a skill-position group stocked with plenty of former Spring League teammates. The following pecking order purely reflects the order in which players were selected in the USFL draft.
QB: Bryan Scott, Case Cookus

RB: Darnell Holland, Matt Colbourn, Paul Terry

WR: Devin Gray, Jordan Suell, Brennan Eagles, Diondre Overton, Maurice Alexander, Chris Rowland

TE: Bug Howard, Artayvious Lynn, Pro Wells
Holland was with Scott and Andrus in The Spring League and figures to get the first chance at featured back duties. Perhaps Colbourn is set to be the pass-down back; he caught a touchdown during the team's preseason scrimmage. It's unclear if Terry could turn this into a three-player committee, but I'm inclined to target Holland as one of the league's top fantasy backs regardless thanks to his potential favoritism from Andrus.
Suell is another carryover from The Spring League. He is tentatively expected to start on the outside with Eagles, while Gray profiles more as the starting slot. Still, Spring League highlights are littered with Scott working in spread formations with four to five available receivers; the Stars stand out as an offense that (on paper) might just be able to enable multiple fantasy-relevant receivers on a somewhat consistent basis.
Howard has more proven receiving chops than most tight ends in the league, although it's rather confusing why he didn't originally report to camp. Still, Howard has the potential to be a borderline wide receiver that insists on being called a tight end, something that can be a nice little edge to exploit in fantasy land.
Verdict: The Stars seem to be relying on the sum of their parts out-performing individual expectations, and I'm a fan of the process. Scott's lack of proven upside against non-Spring League competition forces me to rank the Stars behind the Breakers and Bandits, but +600 odds for the championship are enticing. There's a difference between getting the band back together from 2015 and 2020; the Stars fall in the latter bucket and stand out as potentially being built better than most to take advantage of this abbreviated season.
4. Michigan Panthers (+450)
Jeff Fisher is back as a head football coach. He'll be flanked by OC Eric Marty, who has spent the last six years as the head coach of Reedley College and more recently the offensive coordinator for Grambling State. It's tough to be too optimistic about the latter experiment, as Grambling State averaged a rather mediocre 17.2 points per game and wound up utilizing a hefty 55% run-play rate despite going 4-7 and losing by an average of 10.4 points per game. Furthermore, no single player had more than 112 rush attempts or 35 receptions.
QB1 Shea Patterson is best known for his exploits with Ole Miss and Michigan. He briefly spent some time with the Chiefs as a camp arm before sputtering in and out of both The Spring League and the CFL. Patterson did flash some rushing upside throughout his career with four career games exceeding 60 yards on the ground, and his 4.71 40-yard dash reflects his ability to escape the pocket. His numbers in PFF's more stable metrics from his final two collegiate seasons at Michigan are below:
Passing grade from a clean pocket: 91.9 (tied for No. 16 among 133 qualified quarterbacks)

Passing grade on standard dropbacks (from within the pocket): 84.9 (No. 43 among 166 qualified quarterbacks)

Passing grade on first/second down: 76.9 (No. 58 among 134 qualified quarterbacks)

Passing grade with no play-action: 77.1 (tied for No. 39 among 123 qualified quarterbacks)

Passing grade on passes at/beyond the sticks: 91.9 (tied for No. 39 among 226 qualified quarterbacks)
Patterson was by most accounts an above-average college quarterback who has the ability to supply some fantasy-friendly rushing upside; here's to hoping Fisher doesn't lean too heavily into his preseason idea of utilizing backup Paxton Lynch as a short-yardage threat.
The Panthers stand out as having the USFL's most tight ends (4) and fewest wide receivers (4). The following pecking order purely reflects the order in which players were selected in the USFL draft.
QB: Shea Patterson, Paxton Lynch

RB: Stevie Scott, Reginald Corbin, Cameron Scarlett

WR: Lance Lenoir, Jeff Badet, Ray Bolden, Devin Ross

TE: Joseph Magnifico, La'Michael Pettway, Marcus Baugh, Connor Davis
Scott (6-foot-1 and 225-pounds) profiles as the lead back and perhaps could completely take over if his 55 catches during three seasons with Indiana mean anything. Still, Scarlett (6-foot, 220-pounds) also figures to get plenty of chances to seize some early-down work, and Corbin looks like the primary pass-catcher of the group. A three-pronged committee seems likely.
Lenoir (6-foot, 207-pounds) is the team's only wide receiver even 6 feet tall and weighing over 185 pounds. He and Badet profile as the primary two wide receivers in an offense that figures to utilize plenty of multi-TE formations.
Shoutout to Pettway for his rather awesome touchdown catch during the team's preseason scrimmage, but it's tough to have too much confidence in any single tight end completely taking over the room given the plethora of participants.
Verdict: This team has the look of old-school football minds hoping to establish the ole run. The Patterson-Lynch QB room (sadly) looks like one of the league's better duos, but even then their status as prohibitive favorites seems more based on name value than actual on-field ability.
5. Pittsburgh Maulers (+600)
Longtime NFL running back coach Kirby Wilson is the head ball coach in Pittsburgh. His offensive coordinator John Tomlinson most recently served as the pass game coordinator and quarterback coach for D-3 Juniata College. Note that Juniata College has gone 0-10, 2-8 and 1-9 in their last three seasons and reached the 17-point threshold on offense in just two of their 10 games in 2021. Despite this overwhelming lack of success, Juniata ran the ball on a whopping 53% of their plays. Expect the Maulers to be true to their name and attempt to #EstablishTheRun.
Side note: Check out the Monday edition of The PFF Fantasy Football Podcast for a full breakdown on the USFL with Establish The Run analyst Cody Main.
Kyle Lauletta is expected to be under center to start the season. The former 2018 fourth-round pick has bounced around the NFL, totaling more interceptions (1) than completions (0) on five career regular-season pass attempts. Things were better by default in the preseason, as Lauletta posted an 8-to-4 TD-to-INT ratio on 182 career dropbacks. Still, there have been serious accuracy concerns (67.7% adjusted completion rate — 46th among 59 qualified quarterbacks) and hardly any rushing upside exists (13-55-1 in seven career preseason games).
PFF said the following about Lauletta as a prospect:
"Lauletta posted the top grade among all quarterbacks in the draft class when throwing at the intermediate (10-19-yard) level, though he must improve his work on the deep ball where he ranked 34th among draft-eligible quarterbacks. He had an excellent week at the Senior Bowl where he showed off his red-zone accuracy and came away with the top grade among quarterbacks during team drills."
Lauletta went on to rank 76th in PFF passing grade on intermediate throws and 45th on deep balls in the preseason. Maybe the best is yet to come, but the offense's expected run-first mentality might not yield Lauletta the sort of fantasy-friendly volume that folks are looking for.
The good news about Pittsburgh: They're one of only two teams with just two running backs and one of just three squads with only two tight ends. The following pecking order purely reflects the order in which players were selected in the USFL draft.
QB: Kyle Lauletta, Josh Love

RB: Garrett Groshek, Madre London

WR: Jeffrey Thomas, Bailey Gaither, Branden Mack, Delvon Hardaway, Tre Walker

TE: Matt Seybert, Hunter Thedford
Groshek (5-foot-11, 220-pounds) and London (6-foot-1, 218-pounds) both have theoretical three-down size, but Groshek was far more effective as a receiver (79-611-1 in four years at Wisconsin) compared to London (15-105-1 receiving in four years at Michigan State and Tennessee). It would have been fair to wonder if Groshek was only going to be a fullback or change of pace option at first, but the team parted ways with De'Veon Smith and later signed a true fullback in Mikey Daniel.
Based on pure projected snaps and opportunity: Groshek and Tampa Bay RB1 BJ Emmons look like the three-down workhorses to target in the USFL.
Draft capital suggests that Thomas, Gaither, and Mack will be in three-WR sets, most likely with the smaller sized Thomas (5-foot-9, 175-pounds) in the slot. Mack (6-foot-5, 217-pounds) is the easiest receiver to get excited about; he led the Power 5 in contested catches in 2020 and figures to be featured in the red zone.
Seybert seems like the better dart throw at tight end considering his 26-284-3 receiving line in his final season at Michigan State dwarfs Thedford's entire five-year career at SMU and Utah (5-48-0).
Verdict: It's not impossible for Lauletta to emerge as one of the USFL's better quarterbacks, but it sure doesn't seem particularly likely these run-oriented offensive coaches lean on the aerial attack. This could be great news for Groshek in fantasy land, but the Maulers probably deserve to be ranked outside of the league's top-four teams to start the season until we have a better idea as to which squads should be dominating the line of scrimmage.
6. New Jersey Generals (+700)
Mike Riley has most recently served as head coach of the AAF San Antonio Commanders and later OC/QB coach of the XFL Seattle Dragons. Neither team was terrible, although it sure seemed like Riley picked the lower-upside quarterback in both position battles between Brandon Silvers vs. B.J. Daniels as well as Logan Woodside vs. Marquise Williams. Throw in an insistence on utilizing committee backfields, and Riley largely hasn't done fantasy managers any favors in recent years. Offensive coordinator Steve Smith was the offensive line coach for the Dragons, who utilized the second-most run-heavy offense in the XFL with a rather meh 53.5% pass-play rate in non-garbage time situations. Overall, the Dragons ranked seventh and sixth among eight teams in yards per attempt and yards per carry; there isn't too much reason to be enthusiastic about this coaching staff.
Unfortunately, first-round quarterback Ben Holmes was injured and released. This means De'Andre Johnson is the next man up, although developmental league mainstay Luis Perez could also be involved. Johnson's final season at Texas Southern didn't exactly go well, as he combined a rather brutal 62% completion rate with an average of just 7.3 yards per attempt. A season-long 90-54-2 rushing line sure doesn't seem to signify much upside on the ground. The former Florida State and Last Chance U star was highly touted back in the day for a reason; here's to hoping he plays his best ball yet in the USFL.
Then there's Perez, who combines slow feet with somehow even slower decision-making. Seriously: The man averaged an astounding 3.15 second average time to throw in the AAF, averaging a league-low mark in yards per attempt (5.6) for his trouble. As someone who (sadly) has watched each and every one of his developmental league performances: I'm fading the idea that Perez is a top-five quarterback in the USFL.
Championship odds seem to largely be writing off the Generals as serious contenders, and it's tough to blame the oddsmakers based on this completely unproven quarterback room.
The skill-position groups contain several more players that are very familiar with the developmental scene. The following pecking order purely reflects the order in which players were selected in the USFL draft.
QB: De'Andre Johnson, Luis Perez

RB: Mike Weber, Trey Williams, Darius Victor

WR: KaVontae Turpin, J'Mon Moore, Darrius Shepherd, Randy Satterfield, Alonzo Moore, Cameron Echols-Luper

TE: Braedon Bowman, Nicholas Truesdell, Woddy Brandom
Weber is a popular pick as the USFL's best running back, and maybe he is. The problem: Williams carved out a role in Riley's offense with both the Commanders and Dragons, while Victor also boasts enough chops as a pass-down back to feasibly make this a full-blown committee. I'd much rather bet on running backs from condensed Tampa Bay and Pittsburgh backfields ahead of Week 1 DFS games.
The wide receiver room also has the look of a rotation of sorts. Turpin (5-foot-9, 155-pounds) will seemingly be restricted to the slot, while former NFLers J'Mon Moore and Shepherd probably have the best chance of starting on the outside. Still, Alonzo Moore and Riley were together in both San Antonio and Seattle. J'Mon is worthy of WR1 treatment thanks to the likelihood he works as the offense's featured outside receiver; just realize Alonzo is more meaningful than most supplemental picks.
Truesdell once put up an astronomical 80-977-23 receiving line in the arena football league (per Wikipedia). That's enough to earn him the TE1 nod in another position room filled with players that have played professionally in one developmental league or another.
Verdict: Riley's Generals have a similar "let's get the band back together" vibe as the Philadelphia Stars, but their lack of 1) an answer under center and 2) proven success together, deservingly has them far lower in the power rankings. Perhaps Johnson or Perez will surprise and exceed expectations; they'll need to in an expected run-first offense that doesn't appear primed to explode the scoreboards.
7. Houston Gamblers (+700)
Objectively the best-named team in the entire USFL, the Gamblers are run by former Houston, Texas A&M and most recently Arizona head coach Kevin Sumlin. While Sumlin enjoyed a good amount of success in Houston and early on at Texas A&M, his offenses ranked 43rd, 77th and most recently 119th in scoring at Arizona. During this latter three-year stretch, the Wildcats posted a below-average pass-play rate (54.8%) and just barely notched a positive EPA per play (+0.001).
Clayton Thorson, a 2019 fifth-round pick, is the man tasked with running Sumlin's offense. The longtime Northwestern quarterback didn't grade out particularly well in any advanced collegiate stats and later struggled to get much of anything going in limited preseason action. Thorson is arguably the worst preseason quarterback of the last three years:
PFF passing grade: 34.5 (No. 77 among 78 quarterbacks with 50-plus preseason dropbacks since 2019)

QB rating: 50.1 (No. 76)

Yards per attempt: 4.3 (No. 77)

Adjusted completion rate: 56.9% (No. 78)
Backup Kenji Bahar rewrote the Monmouth record book and might offer a bit more upside on the ground.
The Gamblers are firmly in the running for boasting the league's worst overall quarterback room.
Their skill-position rooms are fairly straightforward with the exception of only having two tight ends. The following pecking order purely reflects the order in which players were selected in the USFL draft.
QB: Clayton Thorson, Kenji Bahar

RB: Dalyn Dawkins, Mark Thompson, Devwah Whaley

WR: Isaiah Zuber, JoJo Ward, Anthony Ratliff-Williams, Tyler Simmons, Teo Redding, Tyler Palka

TE: Brandon Barnes, Julian Allen
Dawkins (5-foot-7, 183-pounds) doesn't figure to spend all that much time running between the tackles, meaning we could see a multi-back committee with Devwah Whaley (5-foot-11, 212 pounds) and (especially) bulldozer Mark Thompson (6-foot-2, 235 pounds) seeing plenty of work on early downs. Note that Thompson was labeled an RB/FB when drafted; Whaley might be an underrated bet to command plenty of work both in the run and pass game. The former four-star recruit flashed at Arkansas and theoretically has the ability to work across all three downs.
The Gamblers' Mickey-Mouse-sized wide receiver room doesn't possess a single-player weighing over 201 pounds. Simmons (6-foot-2) is the only receiver over 6-foot-1. Ward flashed to the tune of a season-long 65-1134-11 receiving line with Hawaii in 2019; he's more than just an underneath slot receiver and might be the best bet to find copious volume in this wide-open offense.
Barnes caught at least two passes in all five of his XFL appearances; he's the better pick over Allen to see something resembling fantasy-viable volume. Houston joins Tampa Bay and Pittsburgh as the only three teams with just two tight ends on their roster.
Verdict: On the one hand, Sumlin is a fairly accomplished head coach with at least a decent track record of producing high-octane spread offenses. On the other, it's been a minute (or 10) since the latter scenario occurred, and a marriage with Thorson sure doesn't seem like a quick fix based on his most recent play. It's tough to treat the Gamblers as anything other than a bottom-tier team considering they have more question marks under center than just about anyone.
8. Birmingham Stallions (+700)
Head coach Skip Holtz spent the previous 17 years of his life leading East Carolina, South Florida and Louisiana Tech to varying levels of success. The Bulldogs didn't exactly boast a scary offense during the final five years of Holtz's tenure, finishing as college football's 48th, 97th, 35th, 78th and 70th ranked scoring offenses from 2017 to 2021. The last two editions of the squad didn't even have a 2,000-yard passer, 1,000-yard rusher or 650-yard receiver. The offense posted a middling 57.7% pass play rate in non-garbage time situations during this stretch; it's tough to look at Holtz's recent history and conclude this offense is undoubtedly set up for success.
The Seahawks drafted Alex McGough in the seventh round of the 2018 NFL Draft. Since then, he's been one of the NFL's worst preseason quarterbacks:
PFF passing grade: 60.8 (No. 44 among 59 quarterbacks with 100-plus dropbacks)

QB rating: 67.2 (No. 53)

Yards per attempt: 5.5 (No. 53)

Adjusted completion rate: 73.3% (No. 25)
McGough did post a career-long 308-535-16 rushing line at Florida International; maybe he emerges as an average real-life quarterback with untapped fantasy upside in the USFL. Still, it's an awfully big leap of faith to make; it seems like a matter of if, not when, Holtz turns the offense over to former Louisiana Tech QB J'Mar Davis-Smith, who also showed off a fantasy-friendly rushing floor with a career-long 326-826-15 performance on the ground. It's unfair to say Davis-Smith is definitely better than McGough when the former quarterback never earned the chance to play in the preseason; either way, this looks a lot like the USFL's single-worst quarterback room at the moment.
There isn't an immediate source of fresh air among the running backs, wide receivers and tight ends involved. The following pecking order purely reflects the order in which players were selected in the USFL draft.
QB: Alex McGough, J'Mar Davis-Smith

RB: Tony Brooks-James, CJ Marable, Jordan Chunn

WR: Victor Bolden, Osirus Mitchell, Peyton Ramzy, Manasseh Bailey, Marlon Williams Michael Dereus

TE Cary Angeline, Sage Surratt, Bobby Holly
Another backfield that seems destined to feature a committee, Brookes-James (5-foot-9, 190-pounds) looks like a safe bet to yield some early-down work to Chunn (6-foot, 230-pounds). Marable (5-foot-10, 194-pounds) seems to fit more in the pass-game bucket — then again, Chunn wasn't selected until the supplemental draft in the first place. Brooks-James had a cup of coffee with the Falcons, Buccaneers, Steelers, Vikings and Falcons; he deserves the benefit of the doubt as the Stallions' RB1 thanks to his draft capital and seemingly solid-enough receiving ability. However, Chunn (84-558-0 career receiving line at Troy) shouldn't be discounted as a potential takeover threat. Hell, Marable (84-703-13) was a heckuva receiving threat himself at Coastal Carolina in his own right. The plethora of capable talents in this backfield screams committee; just be ready to pounce on each theoretically capable three-down back once Week 1 snaps come out.
Bolden was most recently served a three-year stint with the Lions and is the favorite to take over the slot. Mitchell (6-foot-5, 210-pounds) scored 14 touchdowns during his four-year career at Mississippi State and looks a lot like one of the offense's starting outside receivers, but after that, it's largely anyone's guess as to who will emerge as the third starter. Original No. 2 WR Emanuel Hall was released and throws a wrench into this equation; try and target other passing games in fantasy land until a more clear pecking order emerges here.
Holly could be a tight end or full back, so the likes of Angeline and Suratt could possess some additional value if the former player is ultimately utilized more in the backfield as opposed to inline. Still, Birmingham profiles as a fairly run-first and low-scoring offense; try to target tight ends attached to better quarterbacks until there's more clarity surrounding usage.
Verdict: It's no wonder the Generals, Gamblers and Stallions share the bottom spot in terms of Vegas title odds. Each has an objectively bad starting quarterback based on recent performance and is led by an offensive staff without much-proven history of succeeding in these types of leagues. Ultimately, the Stallions take my No. 8 spot with arguably the worst quarterback/head coach combination in the USFL. No football has been played yet; I'll be quick to adjust and apologize should things swing the other way, but for now we'll ride with the more proven signal-callers attached to coaches with legit success at some level of football within the last half-decade. Birmingham better hope its weekly home-field advantage goes a long way.
Week 1 matchups
New Jersey Generals at Birmingham Stallions (April 16, 7:30 p.m. ET on Fox, NBC, Peacock)
Spread: BIR -3.5

Over/Under: 49.5
Mike Riley's experience in developmental leagues could give him an edge over Holtz and the Stallions. Losing their projected starting quarterback before the season starts is objectively terrible news, then again Alec McGough might still be the league's worst signal-caller. Ultimately, 3.5 points is fairly steep for one of the consensus worst teams in the USFL — give me the Generals +3.5.
Houston Gamblers at Michigan Panthers (April 17, Noon ET on NBC, Peacock)
Spread: MI -3.5

Over/Under: 47.5
The Panthers are really getting the benefit of the doubt, likely due to their name power with Jeff Fisher, Shea Patterson and Paxton Lynch. A Week 1 date with Clayton Thorson might bring out the best in the Panthers, but then again we've seen Kevin Sumlin coach meaningful football far more recently than Jeff Fisher. In another matchup not featuring one of my top-four quarterbacks, I'll take the points and ride with the Gamblers +3.5.
Philadelphia Stars at New Orleans Breakers (April 17, 4 p.m. ET on USA)
Spread: PHI -2.5

Over/Under: 46.5
Philly *should* have an early-season advantage over the rest of the league due to their Spring League continuity. Kyle Sloter is my early pick for the USFL's best real-life quarterback (Jordan Ta'amu gets the fantasy nod thanks to his rushing upside), but just two weeks of training camp might not produce an overly fine-tuned product just yet. I'm riding with the Stars -2.5 in the hopes that their rather unrivaled continuity carries them early in the season.
Tampa Bay Bandits at Pittsburgh Maulers (April 17, 8 p.m. ET on FS1)
Spread: TB -2.5

Over/Under: 48.5
The Bandits are my top-ranked team ahead of Week 1 primarily thanks to their combination of proven high-caliber offensive coaches and Jordan Ta'amu. It's not inconceivable Kyle Lauletta works as the better real life passer, but the likelihood that the Maulers embrace their name and run the piss out of the football has me worried about their overall upside. Give me the Bandits -2.5.
As for the over/unders: Pound every single under. Week 1 of the AAF produced point totals of 46, 21, 26 and 60. The XFL totaled 54, 50, 26 and 24. Both the AAF (38.25 points per game) and XFL (38.5) come in far lower than the present Week 1 totals. Look for these game totals to drop in a hurry; by Week 5, the XFL had pregame betting lines of: 45.5, 37, 39 and 40.5. For this reason, I will happily pound each and every under, as these game totals all look roughly 6 points too high.