• Baltimore Ravens TE Mark Andrews leads the fantasy football tight end rankings after leading the league in fantasy points last season.
• Philadelphia Eagles TE Dallas Goedert lands in Tier 2 after becoming a full-time starter last season. He should have the best statistical season of his career.
• Become the smartest player in your fantasy draft with the PFF+ Fantasy Draft Guide.
Estimated reading time: 10 minutes
---
Fantasy football managers have two options when it comes to the tight end position: invest in one of the best or gamble.
Managers who drafted Mark Andrews, Travis Kelce or George Kittle got to field some of the most successful fantasy teams last season. In the end, the high price that came with these players was worth paying.
No other position has the same consistency between who is ranked at the top before the season and how the players finish at the end of the year. Here are my top 50 tight ends, broken into tiers, with a strategy for approaching the position in standard or PPR leagues.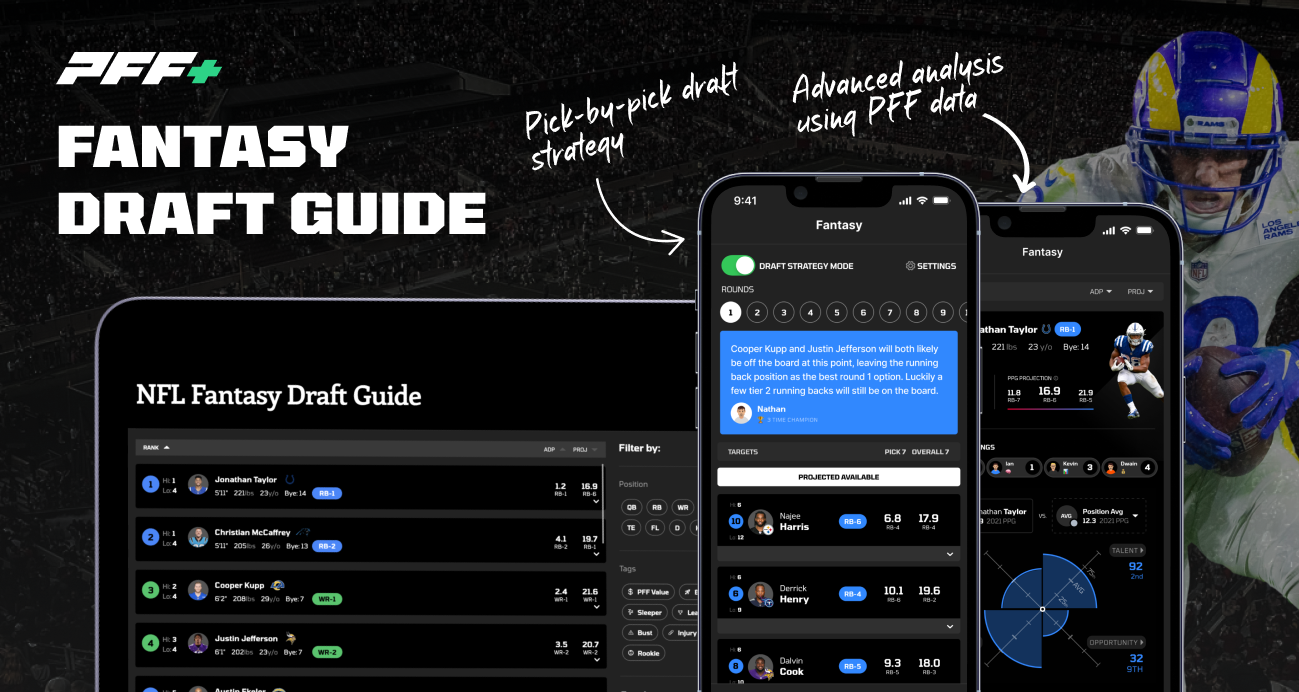 Last Updated: September 2, 2022
Tier 1
Andrews and Kelce were the top two fantasy football tight ends last season, with more than 50 PPR points separating them and the rest of the pack. They also took the top two spots in targets last season, putting even more distance between them and the league's other elite tight ends.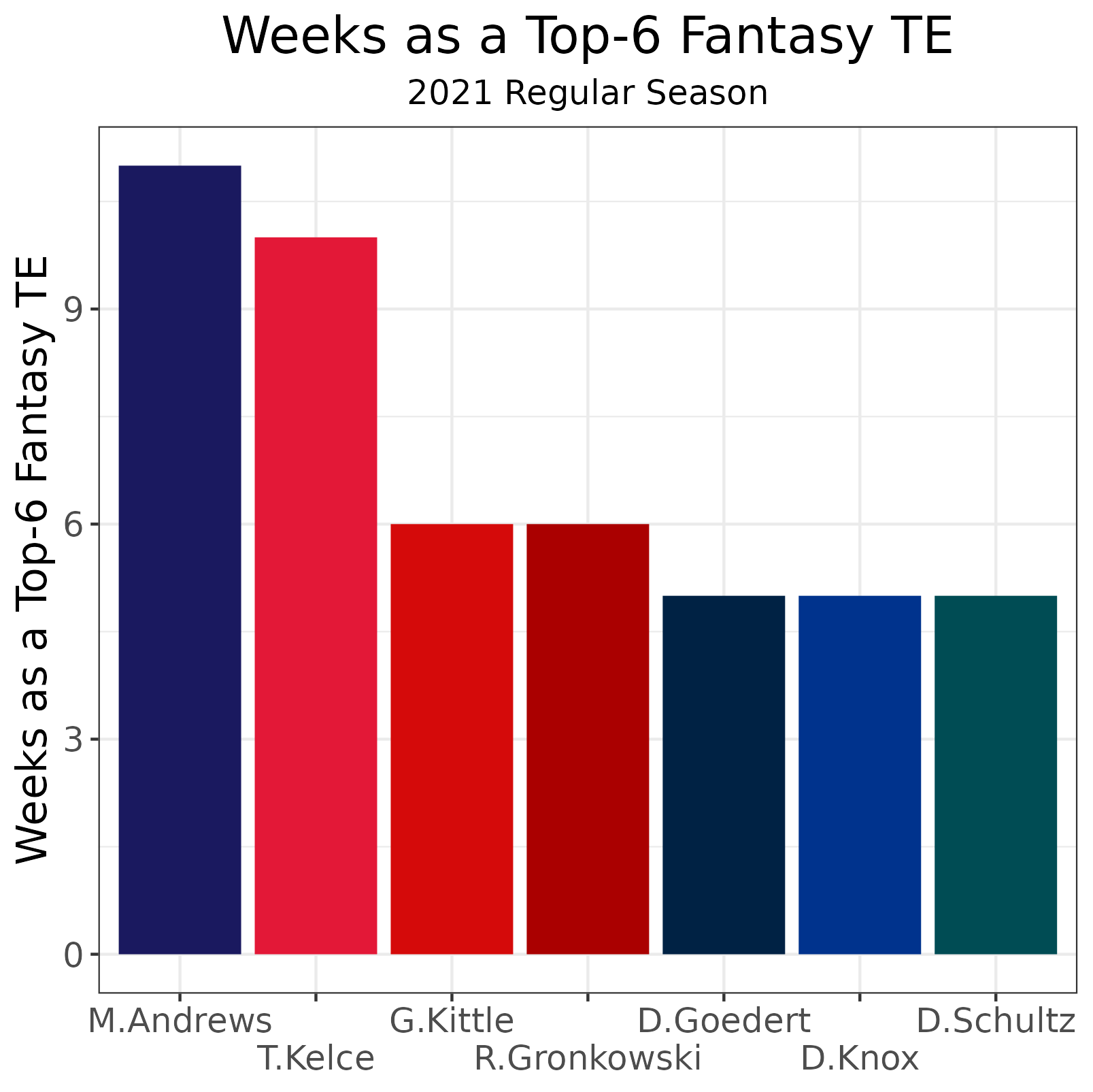 If we expected repeat performances by both players, they would be mid-first-round picks. However, both players should see a decline in production in 2022, dropping them into the second round in this year's fantasy drafts.
The Ravens were the league's most run-heavy team in 2019 and 2020. However, before the 2021 campaign, all three of Baltimore's starting running backs landed on injured reserve, forcing the side to pass more often than league average.
With those running backs returning in 2022, Baltimore should be more run-heavy, leaving fewer opportunities for Andrews. The team also added two tight ends in the fourth round, which could limit his playing time and, potentially, his red-zone targets.
Kelce, on the other hand, will be 33 by the end of the season. His 2021 PFF receiving grade was his lowest since 2017, and he was taken off the field in low-stakes situations more often than in the past. Making things worse is the fact that Kelce will be the sole focus for defenses, given that Tyreek Hill is now in Miami.
Despite these potential setbacks, their combination of talent and opportunity still puts them in a league of their own.