The Ravens named Lamar Jackson their starting quarterback in Week 11. From that point until the end of the season, Jackson ranked eighth among quarterbacks in fantasy football points scored despite ranking 25th in pass attempts and 30th in passer rating. Over that same span, fellow rookie Josh Allen ranked third in fantasy points scored despite ranking 21st in pass attempts and 36th in passer rating.
In the previous season, from Week 8 on, Cam Newton ranked second in fantasy points scored, despite ranking 21st in pass attempts and 25th in passer rating.
So, if it wasn't from passing efficiency or passing volume, where did all of these fantasy points come from?
Across these samples, Jackson ranked first, Allen second, and Newton first among quarterbacks in total rushing attempts. As these cherry-picked samples imply, rushing volume is massively important to a quarterback's fantasy potential.
It's rare to find a true dual-threat quarterback starting in the NFL, but the quarterbacks who do qualify tend to be among fantasy's most productive options. This is a concept I first became familiar with in 2013, when Rich Hribar informed us that especially mobile quarterbacks are basically a cheat code in fantasy football, known colloquially as the "Konami Code." It makes sense intuitively as well, with rushing yards being worth 2.5 times as much as passing yards, and rushing touchdowns being worth 1.5 times as much as passing touchdowns.
Re-examining Hribar's work, by a similar methodology, I can confirm his initial thesis. Since 2000, there have been 34 instances of a quarterback starting in at least 12 games and averaging at least 5.5 rushing attempts per game in a single season. Among these 34 seasons, those quarterbacks averaged 18.7 fantasy points per game with an average passer rating is 88.7. For comparison, those numbers would have ranked 12th- and 28th-best last season, respectively.
Remember, average quarterback production has climbed considerably since 2000, so let's look at it another way. Within our thresholds, of these 34 seasons, we find 30 instances of a quarterback finishing as a QB1 in fantasy points per game, and 20 instances of a quarterback finishing top-six at the position.
The implication here is that if a quarterback can hit our threshold of 5.5 rushing attempts per game (a feat accomplished 17 times over the past six seasons), there's a good chance that quarterback can put up strong QB1 numbers without having to be even moderately efficient as a passer.
To better illustrate the importance of raw rushing volume for a fantasy quarterback, below is a chart contrasting fantasy points scored with rushing attempts in all games since 2000.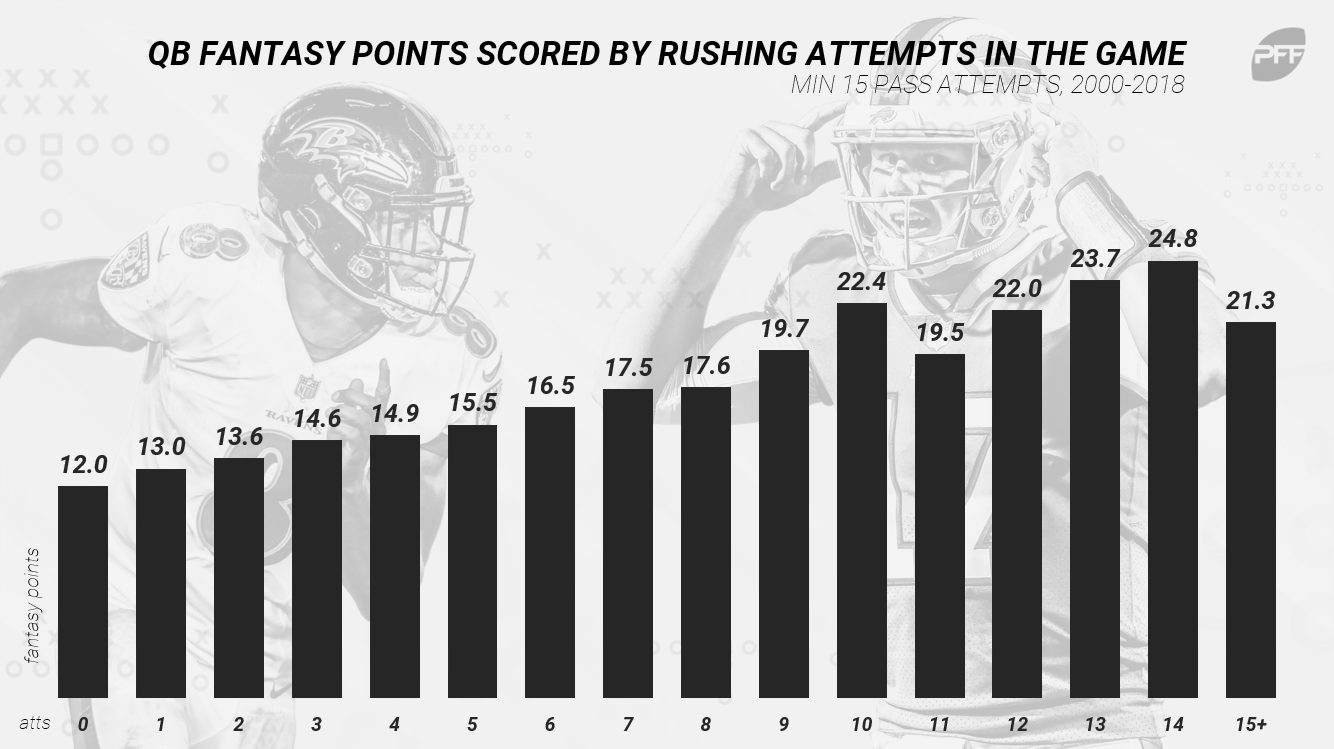 In 2018 we saw new all-decade highs in rushing attempts, rushing yards, and rushing touchdowns from quarterbacks. This was despite near-career-lows in rushing volume and production from Newton and Russell Wilson.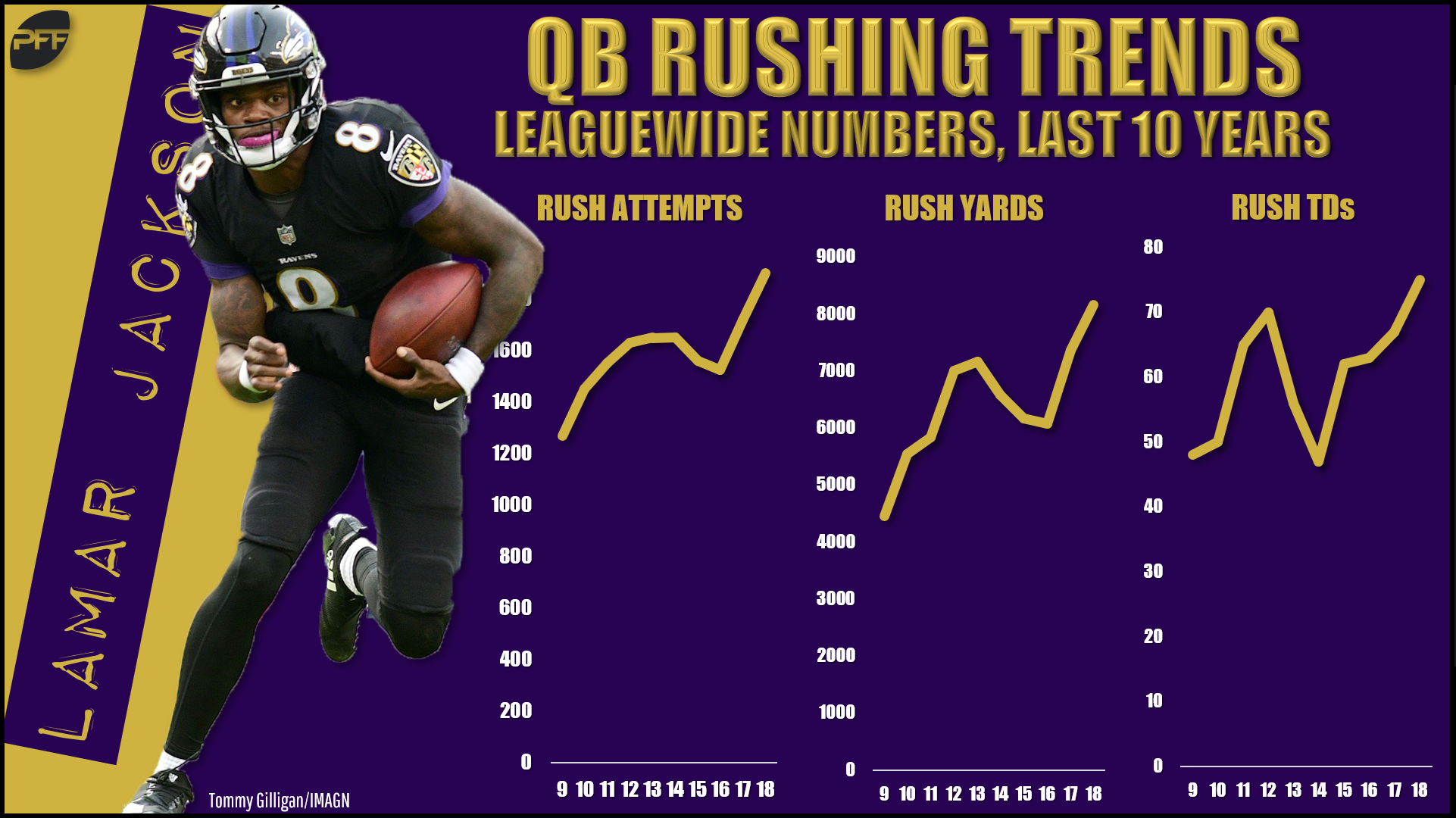 Too long didn't read? The Konami Code is real and it is glorious. And, it's never been more relevant than it is today.
Tomorrow, we'll be discussing all of the quarterbacks who might qualify for the Konami Code in 2019, and who you might want to prioritize come draft time.