One of the biggest decisions facing fantasy managers in 2021 is whether to take a tight end early. There are only six tight ends worth drafting in the first eight rounds, and every other tight end is a gamble. The two best options are to either use an early pick on a tight end, or wait until the end of the draft to pick two or three.
The second decision is which tight end to target. Travis Kelce is the unanimous top tight end after finishing No. 1 each of the last five seasons. He is worthy of a first-round pick. 
The battle for the second tight end off the board is between George Kittle and Darren Waller. Both players have averaged between 15.7 and 15.8 fantasy points per game over the last two seasons, while Kelce is the only other tight end above 13.1. They also join Kelce as the three highest-graded tight ends by receiving grade over the last two years. The only tight end who could possibly be in the conversation is incoming rookie Kyle Pitts, if he can live up to the hype right away. But it will likely take a season or two before Pitts reaches that level.
Early in the offseason, Kittle had the lower ADP according to Best Ball 10s. Waller has taken the lead in the last two months, but the ADP remains just two picks apart. PFF's rankers are also split: Ian Hartitz is among those siding with Waller, while this breakdown is in favor of Kittle. Note that all statistics are from the last two regular seasons unless otherwise specified.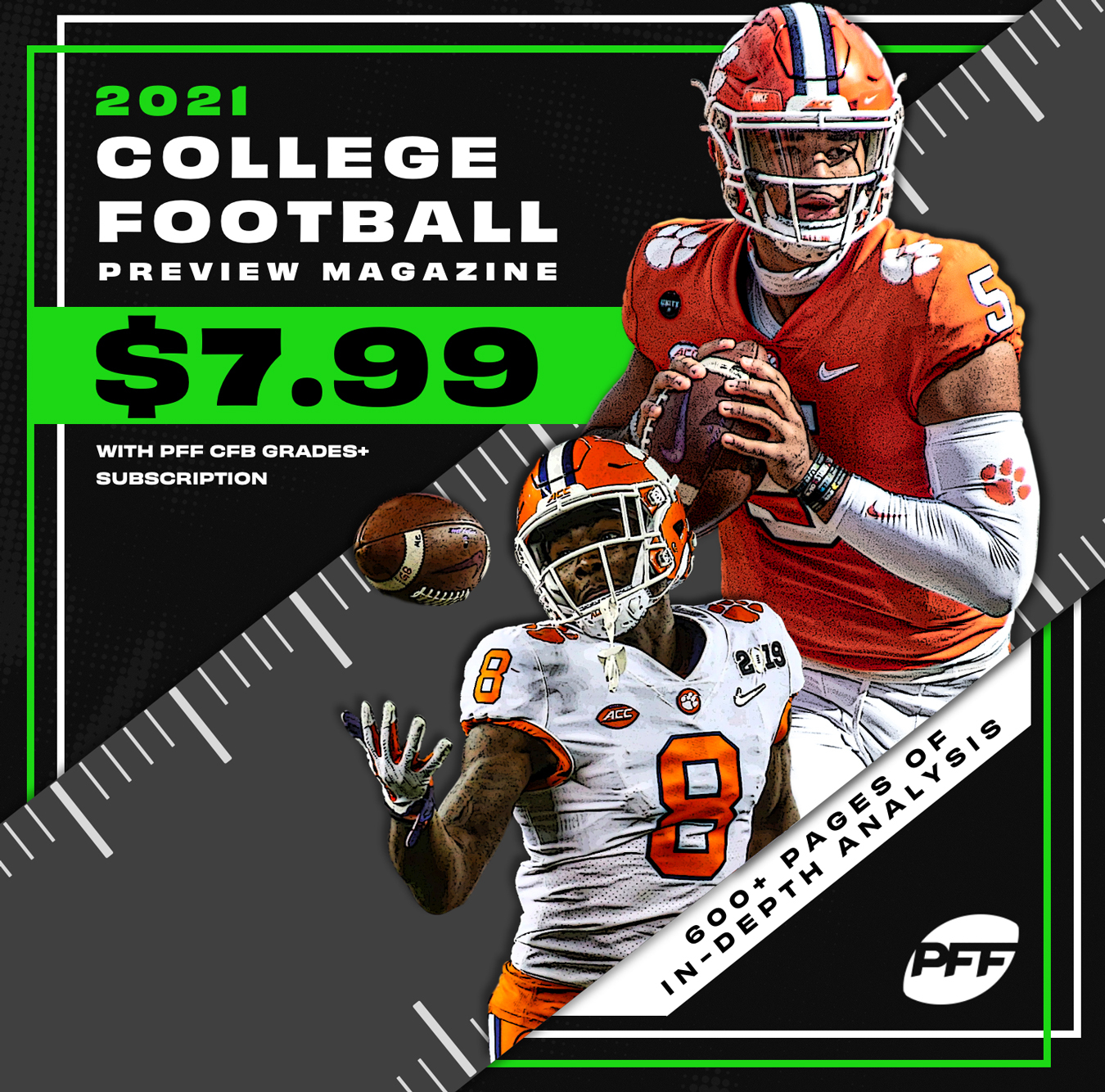 Target Advantage
Conventional wisdom suggest that the Raiders are a more pass-heavy team and that Waller will see more targets. But the gap isn't actually very large, and there is a chance it will favor Kittle in 2021. That's because Kittle has a superior target rate. His 30.1% threat rate not only leads all tight ends but is the second-best among all offensive players. Waller ranks a respectable sixth among offensive players but still a full 4.5 percentage points lower. The difference in target rate helps offset the Raiders offense, leaving Waller with just 0.3 more targets per game.
Both tight ends could see a decline in targets in 2021 due to their teams' recent investments at wide receiver. The 49ers spent a 2019 second-round pick on Deebo Samuel in 2019 and a first-rounder on Brandon Aiyuk last year. The Raiders drafted Henry Ruggs III in the first round of 2020 and Bryan Edwards with a third-round pick.