The Jacksonville Jaguars took on the Las Vegas Raiders in the Hall of Fame Game to kick off the 2022 NFL preseason The Jaguars' top two quarterbacks, two running backs, five wide receivers and two tight ends didn't play. Luckily, the Raiders only rested a few of their starters, keeping things interesting from a fantasy football standpoint.
PFF's fantasy football recap focuses on player usage and stats, breaking down all the vital information you need to achieve fantasy success in 2022. This is only focused on the players who are relevant in fantasy football leagues.
---
Table Notes
Snaps include plays called back due to penalties like offensive holding or defensive pass interference. The other three stats have these plays removed.

Targets may differ from official NFL sources. The most likely discrepancy would be from a clear thrown away pass, where the NFL may give the target to the nearest receiver, while this data will not.

Carries are only on designed plays. Quarterback scrambles won't count for the total number of carries in the game.
---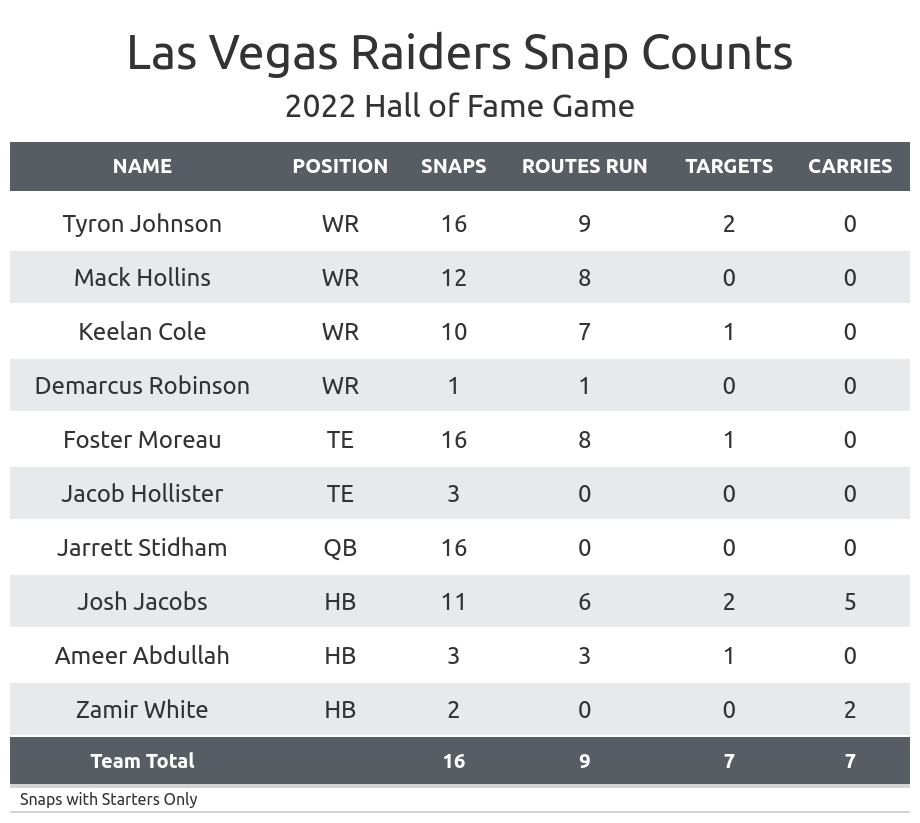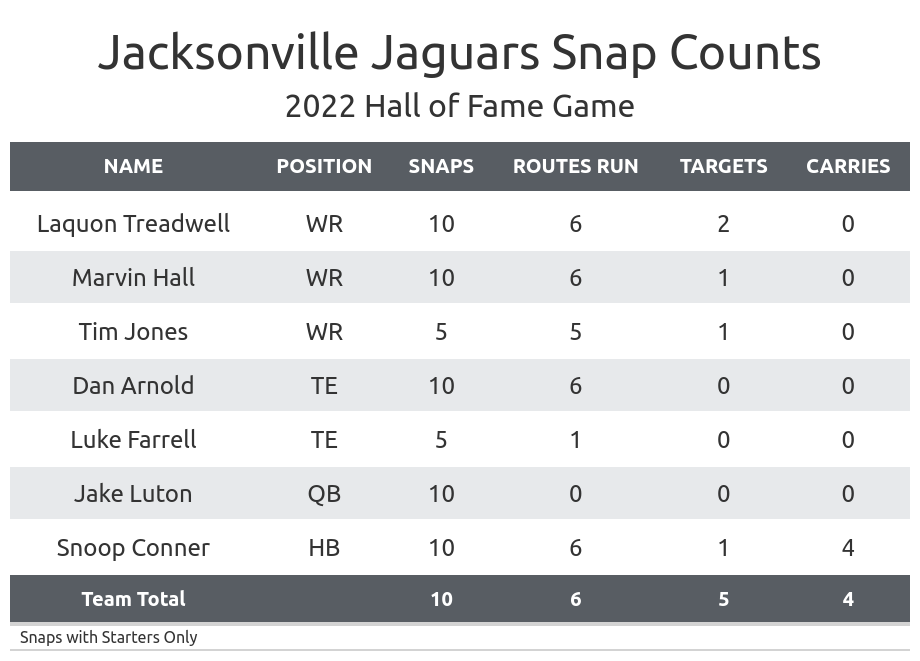 ---
Don't Overreact to Josh Jacobs' playing time: Jacobs received significant playing time over the Raiders' first two drives, playing in 10 of the first 11 snaps. It was odd to see him play this much in the Hall of Fame Game when so many other players rested, but that doesn't mean his playing time will necessarily decline. It would have been much more concerning if he rotated more during his two drives. Instead, there was a rotation of backs playing after him on early downs.