Let the games begin. The conclusion of the NFL draft means it's time to break down the 2019 dynasty fantasy football rookie rankings. With rookie drafts about to happen across the fantasy football landscape, you can get prepped to domination with our fantasy rankings for the top 101 players in this year's class.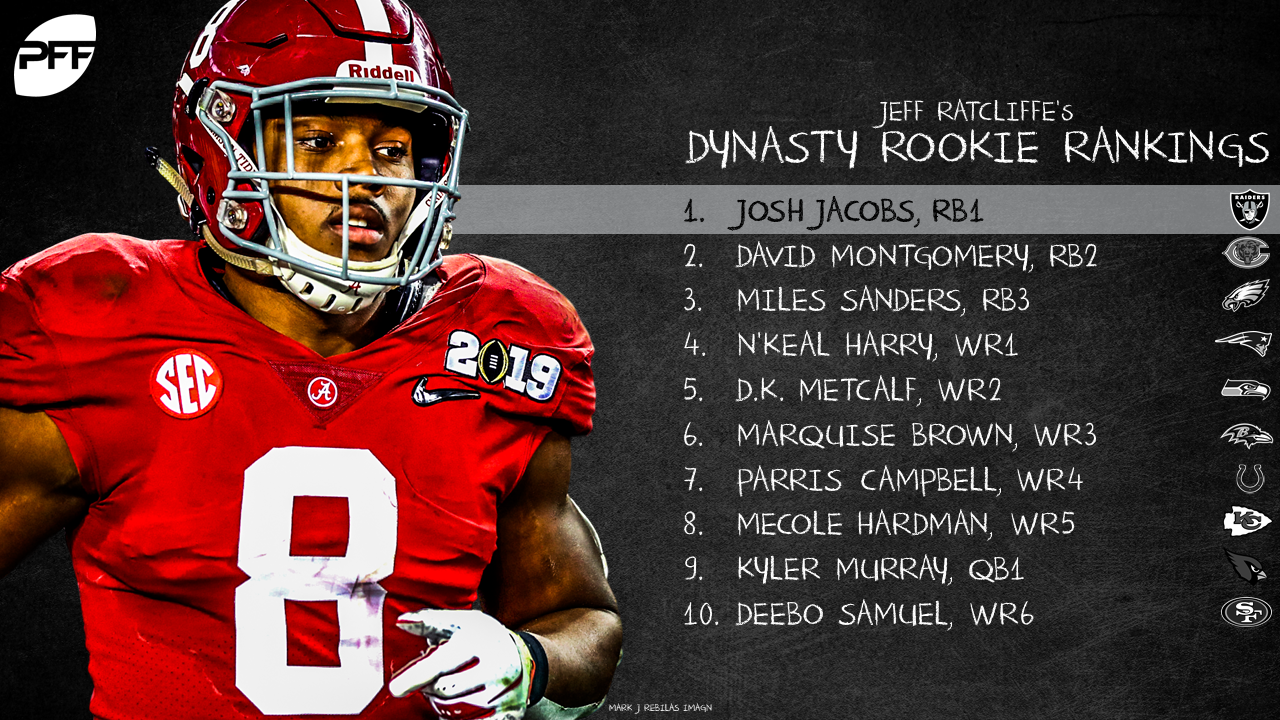 1. Josh Jacobs, RB1, OAK — He landed in a good spot with a clear path to feature-back work and should be the 1.01 in most rookie drafts.
2. David Montgomery, RB2, CHI — The fantasy jury is somewhat split on Montgomery, but his three-down chops mesh well with Matt Nagy's offense.
3. Miles Sanders, RB3, PHI — Yes, Jordan Howard is in Philly, but Sanders is a better all-around player and has the skillset to excel under Doug Pederson.
4. N'Keal Harry, WR1, NE — We have to balance short- and long-term outlooks with Harry, as Tom Brady won't play forever. But this is a favorable landing spot for a talented player.
5. D.K. Metcalf, WR2, SEA — If Doug Baldwin does in fact retire, Metcalf has the potential to be the top producer in 2019 among this year's rookie wideouts.
6. Marquise Brown, WR3, BAL — "Hollywood's" speed and dynamic ability are tough to ignore, even in a run-heavy offense.
7. Parris Campbell, WR4, IND — Campbell is a tick below Brown from a skill standpoint, but he lands in a much better location.
8. Mecole Hardman, WR5, KC — The ultimate wildcard in this year's rookie drafts, Hardman has by far the widest gap between his long-term fantasy ceiling and floor.
9. Kyler Murray, QB1, ARZ — It's been a while since we've seen a quarterback worthy of first-round consideration in rookie drafts, but Murray's dual-threat ability has him set up for long-term fantasy success.
10. Deebo Samuel, WR6, SF — There's plenty of opportunity on the 49ers depth chart for Samuel to step right in and produce.
11. Darrell Henderson, RB4, LAR — While he's buried behind Todd Gurley, Henderson has premium handcuff value in the short term.
12. A.J. Brown, WR8, TEN — This was far from the best landing spot for Brown, but his talent is enough to keep him in the back end of the first round of rookie drafts.
13. Hakeem Butler, WR8, ARZ — While Butler fell to Day 3, he landed in an excellent spot and could prove to be a nice value in dynasty leagues.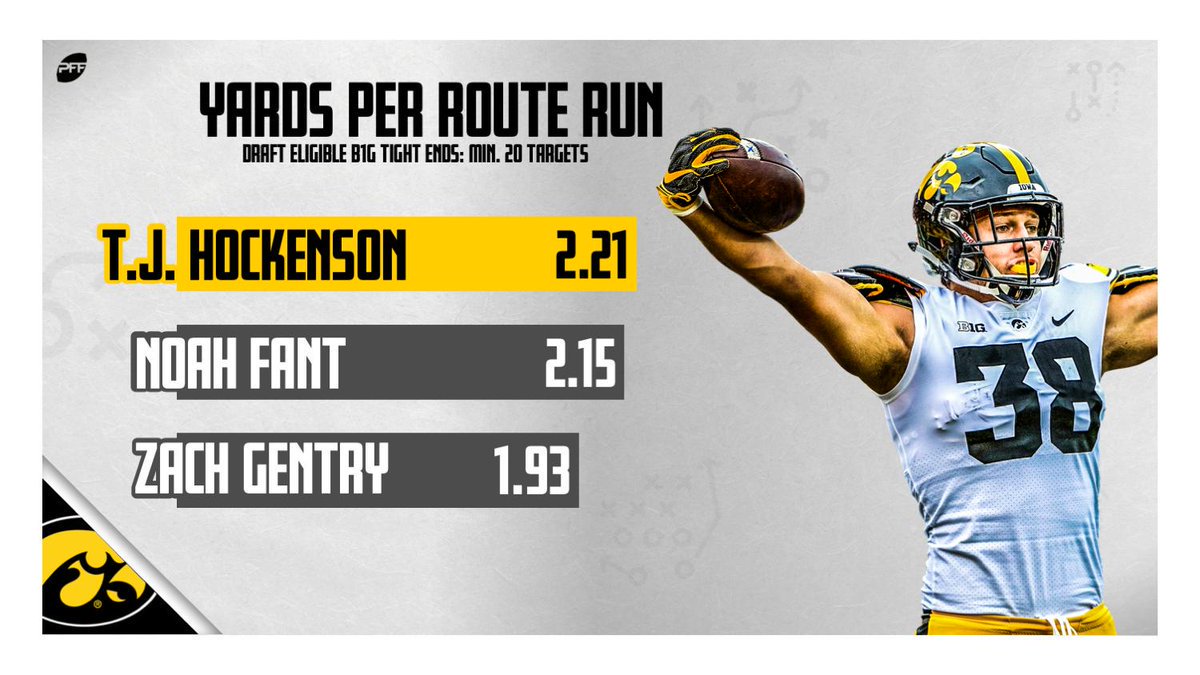 14. T.J. Hockenson, TE1, DET — Don't overvalue rookie tight ends. Hockenson has a long-term elite ceiling, but it will almost certainly take him some time to get there.
15. Devin Singletary, RB5, BUF — While he tested poorly in the pre-draft process, Singletary is positioned to be the Bills' future lead back.
16. Diontae Johnson, WR9, PIT — He was a bit of a surprise pick, but Johnson's route running ability and opportunity in Pittsburgh have bumped him up the board.
17. Noah Fant, TE2, DEN — See above with Hockenson. Rookie tight ends almost always take a few seasons to develop into viable starting fantasy assets.
18. Andy Isabella, WR10, ARZ — His unique skillset will make Isabella a fantasy asset, but Butler is the preferred rookie Cards receiver this year.
19. JJ Arcega-Whiteside, WR11, PHI — There's a lot to like about Arcega-Whiteside, but he'll start his career out buried on the Eagles depth chart.
20. Justice Hill, RB6, BAL — He's extremely athletic and positioned well to slide right in as the passing down complementary piece in the Ravens' backfield.
21. Damien Harris, RB7, NE — This was a brutal landing spot for Harris, as he joins a crowded house and presents a somewhat redundant skillset to Sony Michel.
22. Miles Boykin, WR12, BAL — He tested off the charts at the combine and gives Lamar Jackson major upside at wide receiver.
23. Jalen Hurd, WR13, SF — Still developing as a wide receiver, Hurd enters the NFL with size, athleticism, and opportunity on the 49ers depth chart.
24. Jace Sternberger, TE3, GB — Jimmy Graham's long-term replacement isn't likely to do much in 2019, but his dynasty outlook is positive in Green Bay.
25. Bryce Love, RB8, WAS — It'll likely be a redshirt year for Love in 2019, but he's worth a third-round dart in dynasty rookie drafts.
26. Ryquell Armstead, RB9, JAX — Armstead slides right in as Leonard Fournette's handcuff, which means he could be a fantasy relevant name as early as this season if Fournette's injury woes continue.
27. Alexander Mattison, RB10, MIN — Like Armstead, Mattison is an immediate handcuff in a prime landing spot if anything happens to Dalvin Cook.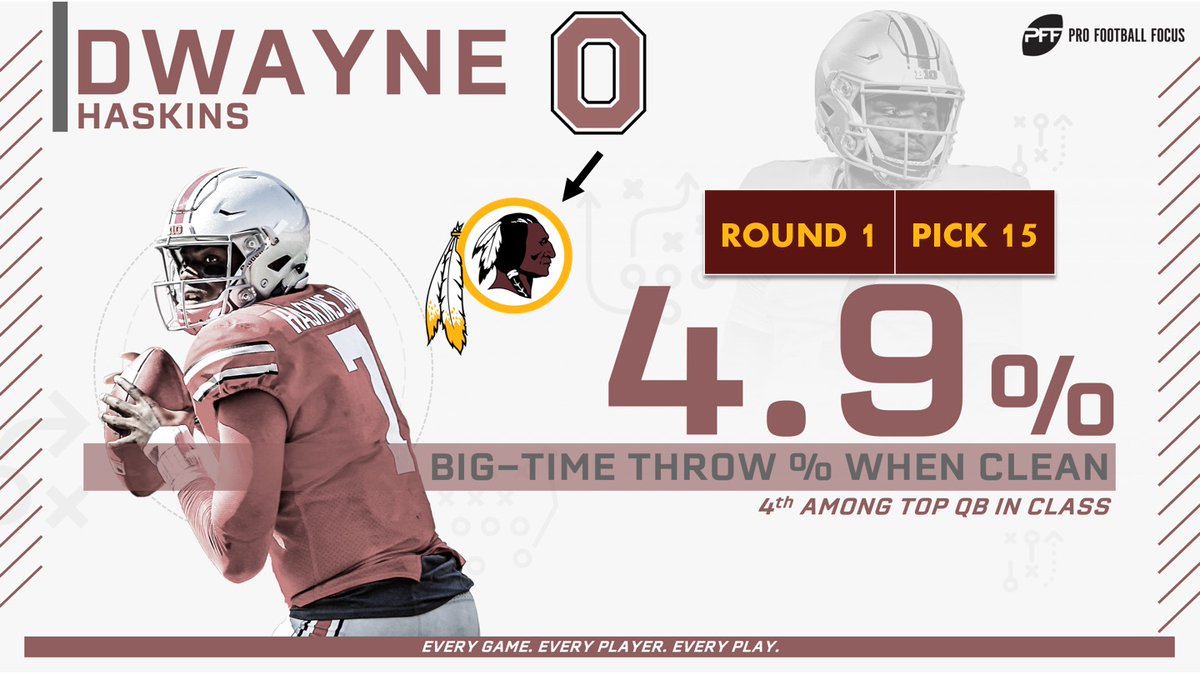 28. Dwayne Haskins, QB2, WAS — While Haskins is a good bet to start at some point in 2019, he isn't worth spending anything more than a third-round rookie pick on.
29. Terry McLaurin, WR14, WAS — Haskins college teammate gives the Redskins a speedy downfield threat who has good chemistry with Haskins.
30. Kelvin Harmon, WR15, WAS — Harmon doesn't have McLaurin's speed, but he enters the NFL with a short and intermediate game that's set up for solid PPR production.
31. Irv Smith Jr., TE4, MIN
32. Benny Snell Jr., RB11, PIT
33. Darwin Thompson, RB12, KC — Thompson is a dynamic playmaker who landed in one of the league's most dynamic offenses. Don't overlook him in dynasty leagues.
34. Riley Ridley, WR16, CHI
35. Dexter Williams, RB13, GB
36. Rodney Anderson, RB14, CIN
37. Gary Jennings Jr., WR17, SEA
38. Drew Lock, QB3, DEN — It's really a toss-up between Lock and Jones, but neither player is worthy of consideration before the fourth round of rookie drafts.
39. Daniel Jones, QB4, NYG
40. Josh Oliver, TE5, JAX
41. Trayveon Williams, RB15, CIN
42. KeeSean Johnson, WR18, ARZ
43. Mike Weber, RB16, DAL — The Cowboys drafted Tony Pollard before Weber, but Pollard profiles more as a gadget/utility option. Weber has the better dynasty outlook.
44. Darius Slayton, WR19, NYG
45. Tony Pollard, RB17, DAL
46. Jordan Scarlett, RB18, CAR
47. Dawson Knox, TE6, BUF
48. Travis Homer, RB19, SEA
49. Myles Gaskin, RB20, MIA
50. Emanuel Hall, WR20, CHI — While he isn't a polished route-runner, Hall can fly downfield and offers some deep big-play upside.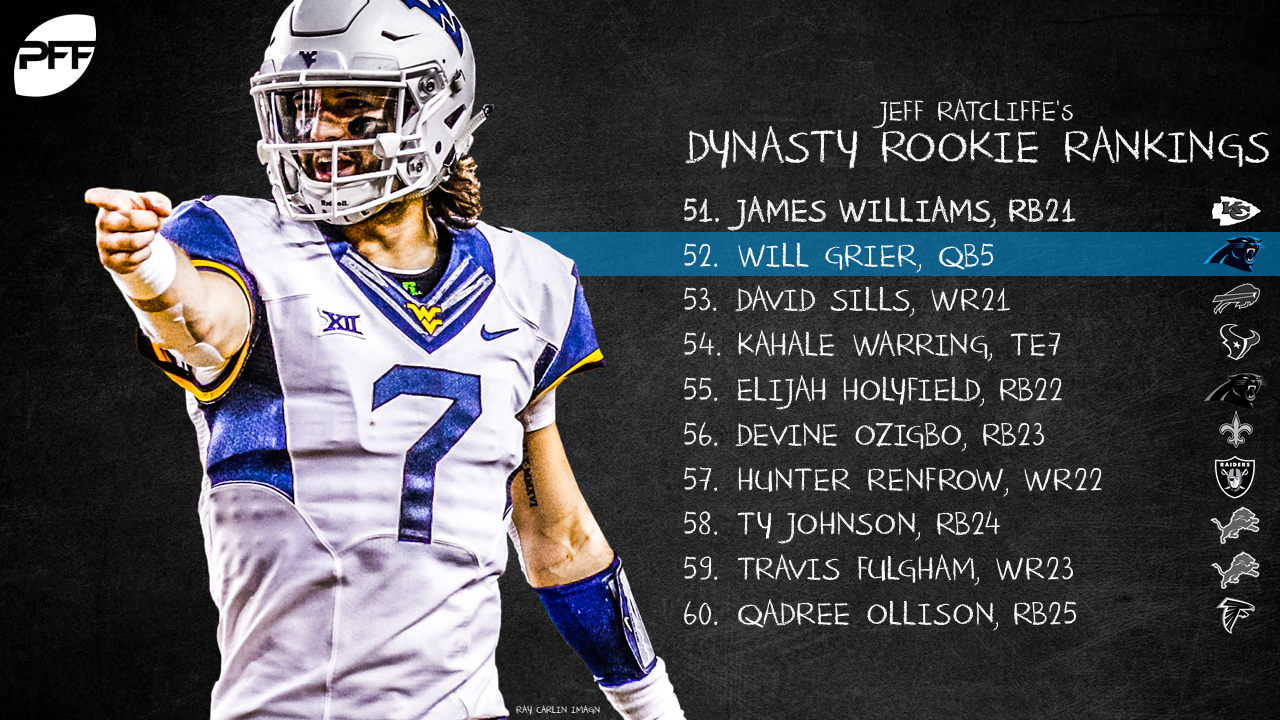 51. James Williams, RB21, KC
52. Will Grier, QB5, CAR
53. David Sills, WR21, BUF
54. Kahale Warring, TE7, HOU
55. Elijah Holyfield, RB22, CAR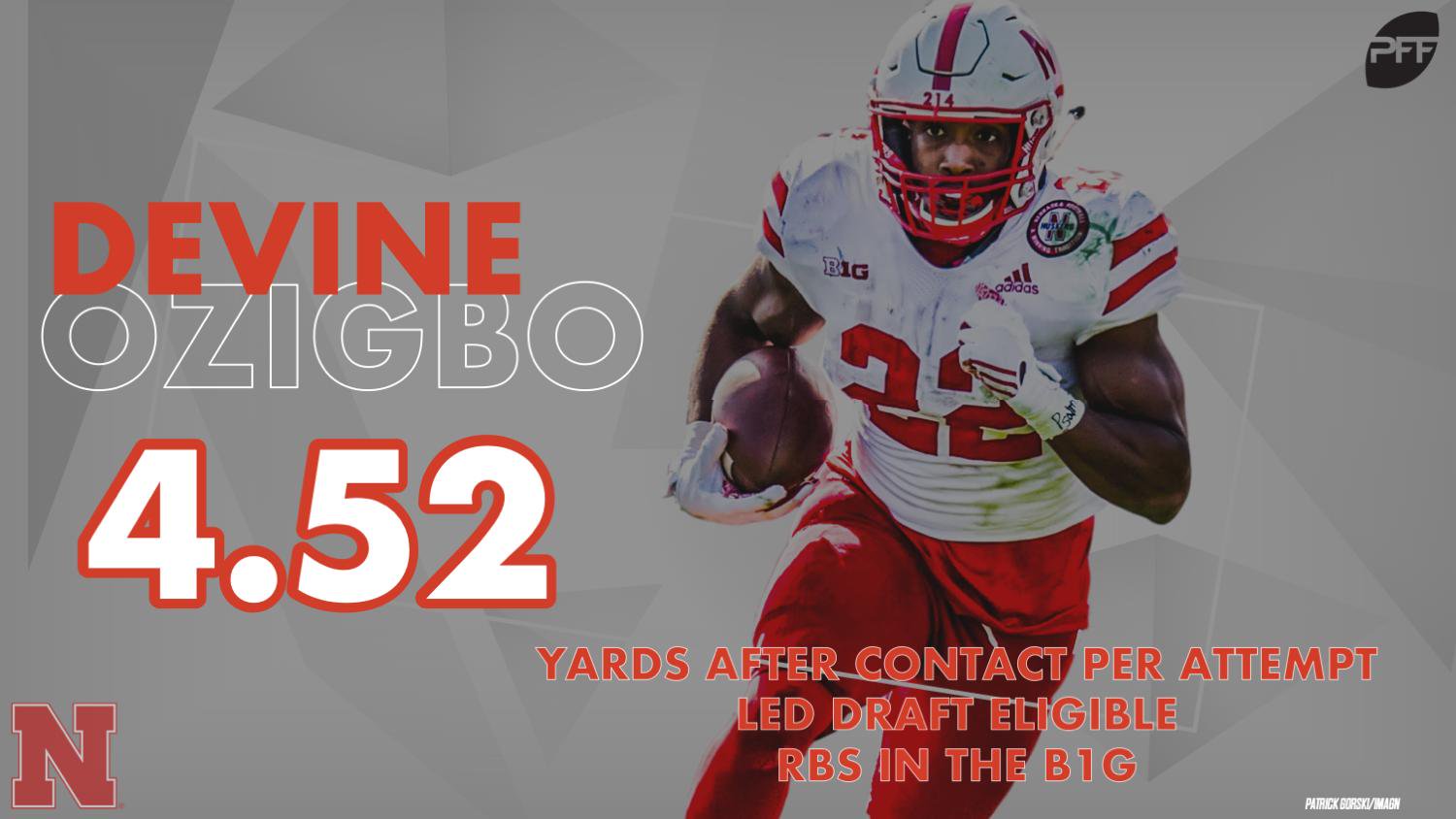 56. Devine Ozigbo, RB23, NO — The former Nebraska back didn't get drafted, but he is worth a look in the late rounds of your rookie drafts.
57. Hunter Renfrow, WR22, OAK
58. Ty Johnson, RB24, DET
59. Travis Fulgham, WR23, DET
60. Qadree Ollison, RB25, ATL
61. Terry Godwin, WR24, CAR
62. Caleb Wilson, TE8, ARZ
63. Foster Moreau, TE9, OAK
64. Karan Higdon, RB26, HOU
65. Jarrett Stidham, QB6, NE
66. Alizé Mack, TE10, NO
67. Isaac Nauta, TE11, DET
68. Dillon Mitchell, WR25, MIN
69. Preston Williams, WR26, MIA
70. Jakobi Meyers, WR27, NE
71. Anthony Johnson, WR28, TB
72. DaMarkus Lodge, WR29, TB
73. Antoine Wesley, WR30, BAL
74. Alex Barnes, RB27, TEN
75. Stanley Morgan Jr., WR31, CIN
76. Dax Raymond, TE12, CHI
77. Brett Rypien, QB7, DEN
78. Greg Dortch, WR32, NYJ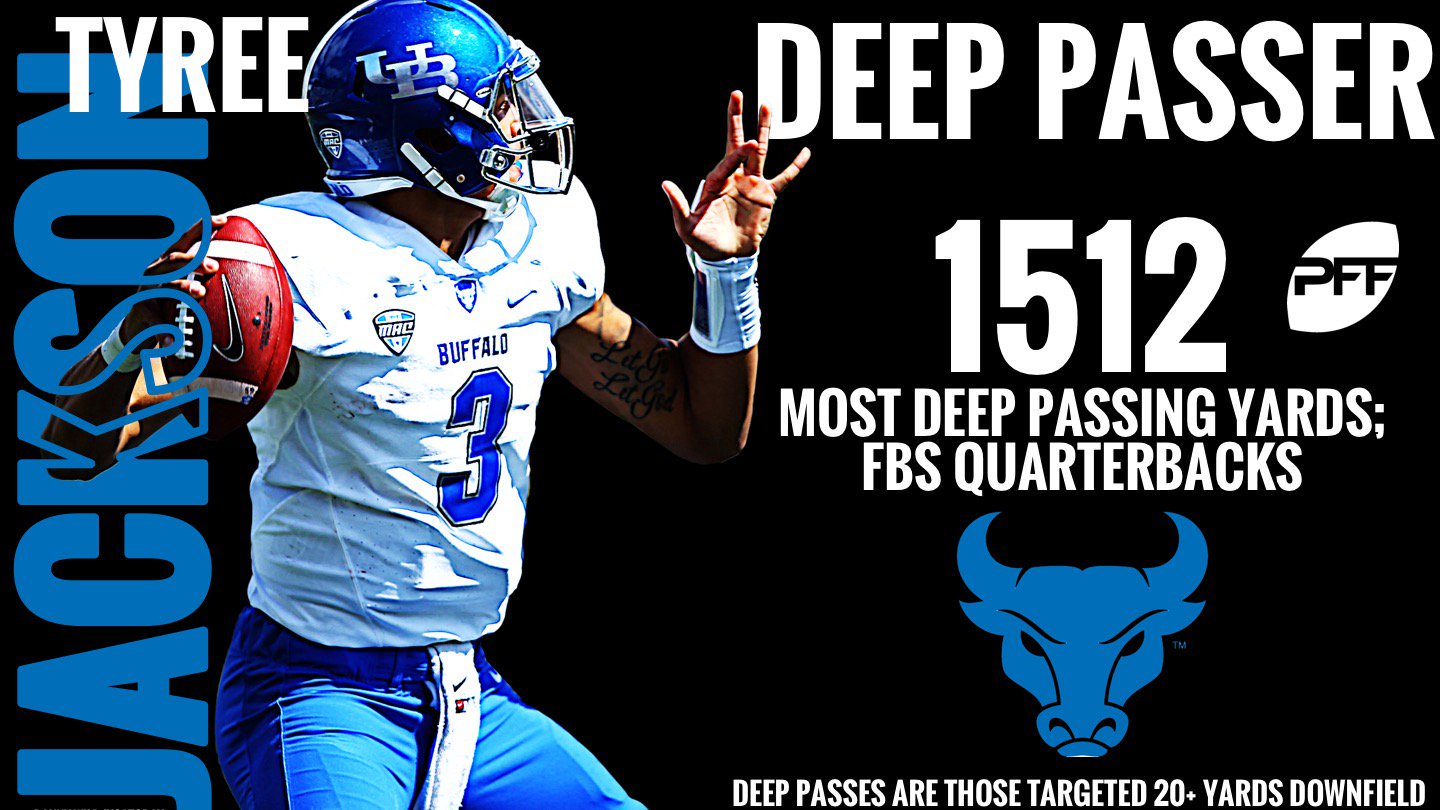 79. Tyree Jackson, QB8, BUF
80. Ryan Finley, QB9, CIN
81. Lil'Jordan Humphrey, WR33, NO
82. Cody Thompson, WR34, KC
83. Nick Brossette, RB28, NE
84. Donald Parham, TE13, DET
85. Gardner Minshew, QB10, JAX
86. Kaden Smith, TE14, SF
87. Easton Stick, QB11, LAC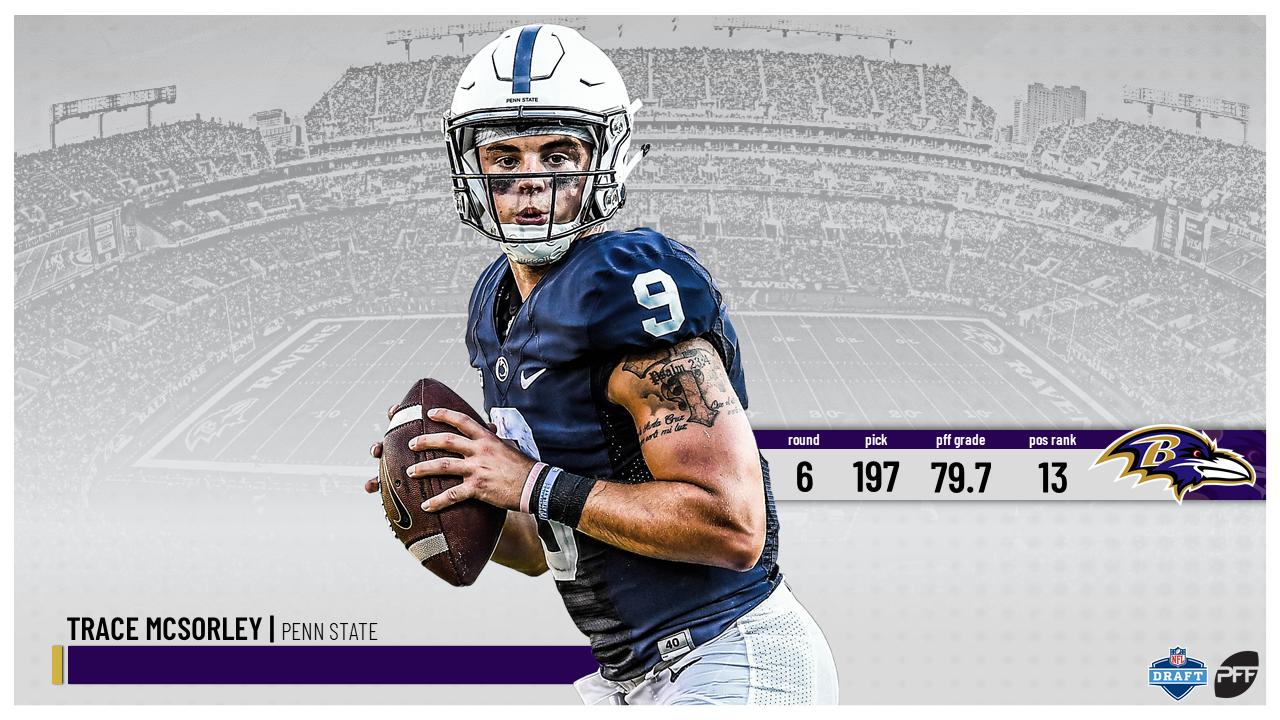 88. Trace McSorley, QB12, BAL
89. Jazz Ferguson, WR35, SEA
90. Anthony Ratliff-Williams, WR36, TEN
91. Drew Sample, TE15, DEN
92. Keelan Doss, WR37, OAK
93. Bruce Anderson, RB29, TB
94. Jalin Moore, RB30, NYJ
95. Ashton Dulin, WR38, IND
96. Penny Hart, WR39, IND
97. Darrin Hall, RB31, CLV
98. Jordan Ellis, RB32, CIN
99. Ryan Davis, WR40, NE
100. Reggie White Jr., WR41, NYG
101. Jamal Custis, WR42, KC
Unranked
Jaylen Smith, WR, BAL, Olamide Zaccheaus, WR, ATL, Kyle Shurmur, QB, KC, Clayton Thorson, QB, PHI, Manny Wilkins, QB, GB, Trevon Wesco, TE, NYJ, Zach Gentry, TE, PIT, Tony Brooks-James, RB, ATL, Marquis Young, RB, IND, Damarea Crockett, RB, HOU, Olabisi Johnson, WR, MIN, Alex Wesley, WR, NYG, Scott Miller, WR, TB, Felton Davis III, WR, KC, Jake Dolegala, QB, CIN, Taryn Christion, QB, SEA, Jake Browning, QB, MIN, Nick Fitzgerald, QB, TB, Andrew Beck, TE, NE, Tommy Sweeney, TE, BUF, Daniel Helm, TE, LAC, Jonathan Duhart, WR, DET, John Ursua, WR, SEA, Tyron Johnson, WR, HOU, Kendall Blanton, TE, LAR, Kerrith Whyte Jr., RB, CHI, Jalen Guyton, WR, DAL, Johnnie Dixon, WR, HOU, Kelvin McKnight, WR, DEN, Jon'Vea Johnson, WR, DAL, David Blough, QB, CLV, Kano Dillon, TE, WAS, Juwann Winfree, WR, DEN, Matt Sokol, TE, LAC, Nick Easley, WR, BUF, Dredrick Snelson, WR, JAX, Carson Meier, TE, JAX, Jake Powell, TE, NO, Marcus Green, WR, ATL, Xavier Ubosi, WR, NE, Isaiah Searight, TE, TB, Steven Sims Jr., WR, WAS, Cullen Gillaspia, RB, HOU, Jordan Brown, WR, CIN, Trenton Irwin, WR, MIA, Charles Scarff, TE, BAL, Cole Herdman, TE, BAL, Juston Christian, WR, BAL, Sean Modster, WR, BAL, Dorian Baker, QB, CLV, Stephen Carlson, TE, CLV, Trayone Gray, RB, CLV, Travon McMillon, RB, PIT, Stephen Louis, WR, HOU, Hale Hentges, TE, IND, Michael Walker, WR, JAX, Raphael Leonard, WR, JAX, Papi White, WR, JAX, Devontae Jackson, RB, DEN, Austin Fort, TE, DEN, Trinity Benson, WR, DEN, John Lovett, QB, KC, T.J. Linta, QB, KC, Gage Ferguson, QB, KC, Lodan Parker, TE, KC, Andre Lindsey, WR, KC, Jody Forston, WR, KC, Jamire Jordan, WR, KC, Jeremy Cox, RB, LAC, Jason Moore, WR, LAC, Trevion Thompson, WR, LAC, Jonathan Hilliman, RB, NYG, Deandre Thompkins, WR, PHI, Nico Evans, RB, PHI, Todd Rahming, WR, WAS, Ellis Richardson, TE, CHI, Spencer Schnell, WR, CHI, Nate Becker, TE, DET, Andre Wilson, WR, DET, Matt Eaton, WR, GB, Kabion Ento, WR, GB, Davis Koppenhaver, TE, GB, Davion Davis, WR, MIN, Brandon Dillon, TE, MIN, Khari Blasingame, RB, MIN, Jayson Stanley, WR, ATL, Logan Scott, TE, ATL, Kahlil Lewis, WR, ATL, Shawn Bane Jr., WR, ATL, Damion Jeanpiere Jr., WR, CAR, Darnell Holland, RB, NO, Deonte Harris, WR, NO, Malik Taylor, WR, TB, Contrelle Simpson, WR, TB, Jalen Allison, WR, TB, Drew Anderson, QB, ARZ, Donta Strickland, RB, ARZ, Drew Belcher, TE, ARZ, Micah Wright, WR, ARZ, Xavier Turner, RB, ARZ, A.J. Richardson, WR, ARZ, Steven Peoples, RB, ARZ, Romello Brooker, TE, LAR, Alex Bachman, WR, LAR, Keenan Brown, TE, LAR, Matt Colburn, RB, LAR, Nsimba Webster, WR, LAR, Tyree Mayfield, TE, SF, Wilton Speight, QB, SF, Malik Henry, WR, SF, Mik'Quan Deane, TE, SEA, Delane Hart-Johnson, WR, SEA