In this edition of the player showdown, we look at a former (and future?) elite quarterback option versus a quarterback that, if not for injury last season, might have been top-five at the position. Both Cam Newton and Marcus Mariota dealt with their share of adversity last year but have rosy outlooks in 2017. Both are, or are very nearly, healthy and are surrounded with talent. They're currently being drafted as low-end QB1s, which means you'll most likely be set at running back and receiver when deciding between these two, both of whom could be the difference between just making the fantasy playoffs and winning a championship.
The players
One of the biggest storylines in the NFL in 2016 was the relatively poor season Cam Newton offered. He went from winning the MVP in 2015 and leading the Panthers to the Super Bowl to missing the playoffs entirely and disappointing fantasy owners. But was the depth of that disappointment legitimate? For example, Newton threw for 3,509 yards — certainly a dropoff from his 3,837 the year before — but it wasn't that far off from his yearly average of 3,653 before 2016. The same could be said for his passing touchdown total, which dropped from 35 during his MVP season to 19 last season. But, again, it was only four off from his career average heading into 2016. It could also be said for his PFF grade ranking among quarterbacks. From 2011 to 2015, he graded as PFF's 14th-, 10th-, 15th-, ninth-, and third-ranked quarterback, respectively, so grading out 14th wasn't exactly out of whack.
To really see a dropoff in Newton's play you have to look at the run game. After averaging 641 yards and nine touchdowns on the ground in the first five years of his career, those numbers fell off a cliff in 2016 with just 359 yards and five touchdowns, nearly half of his annual production on the ground. In short, Newton's passing numbers didn't experience nearly as big a decline as his rushing production, which is what made him an elite fantasy option. He's only 28, but arms often last much longer on a quarterback than legs, and it's fair to wonder if Newton's rushing dominance has peaked.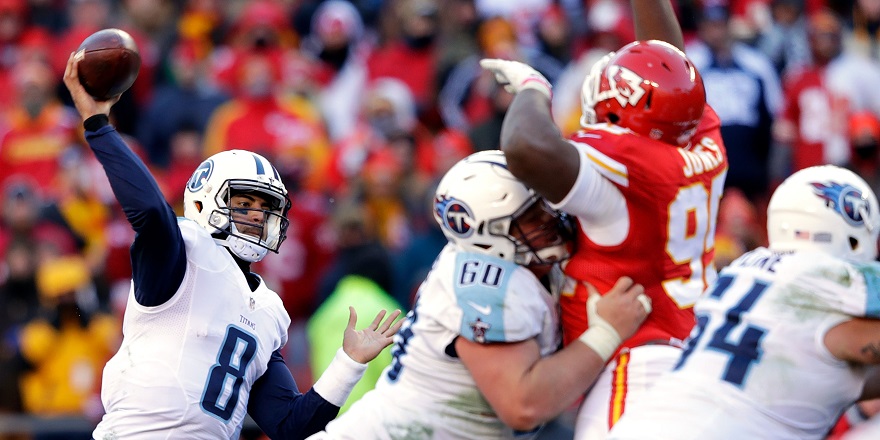 Meanwhile, Mariota is just getting started. He's only played two seasons, but you could argue he's already a better passer than Newton. For example, Mariota passed for 26 touchdowns last year, a feat that took Newton five seasons to accomplish. Mariota also has a completion percentage of 61.6 over his first two seasons, a number that Newton has reached just once in his entire career. All of this doesn't even account for Mariota's running game, which could eclipse Newton's this year. They had virtually the same rushing yards (Newton had 359 to Mariota's 349) but Mariota was much more effective with a 5.8 yards per carry to Newton's 4.0.
Advantage: In what could be a considered a quasi-hot take, I'm giving the advantage to Mariota. Unless and until Newton can re-establish his dominance as a runner, that aspect of his game is a wash when compared to Mariota. But with Mariota's proficiency in the passing game, at least compared to Newton, Mariota has the edge.
Subscribe to PFF Edge to continue reading
Already have a subscription? Sign In