Last week, I introduced my opportunity scores model, which combines a few metrics for position group strength with best ball average draft position (ADP) to quantify which teams have the most opportunity for rookie wide receivers and running backs in 2021.
After Round 1, I looked into the opportunity for all wide receivers and running backs drafted and added commentary around where I expect ADPs to move post-draft. Find the same examination of Round 2 wide receivers and running backs here. 
More of PFF's 2021 NFL Draft tools here: 
2021 NFL Draft Big Board | 2021 NFL Draft Guide | 2021 NFL Draft Stats Export | NFL Mock Drafts | NFL Mock Draft Simulator
Below, I'll update the opportunity scores for wide receivers and running backs drafted in the third round. I'll also walk through the ADPs of the position group each selection is joining, highlighting whether the rookie addition should slot in immediately as a strong producer and have a clear window to WR1 or RB1 status in the near future.
Palmer was favored by many draft experts, including a top-10 wide receiver ranking on the PFF Big Board. When I looked into Palmer's profile, he didn't meet many of the production thresholds that foretell fantasy success, but his measurables are positive at 6-foot-1 and 210 pounds.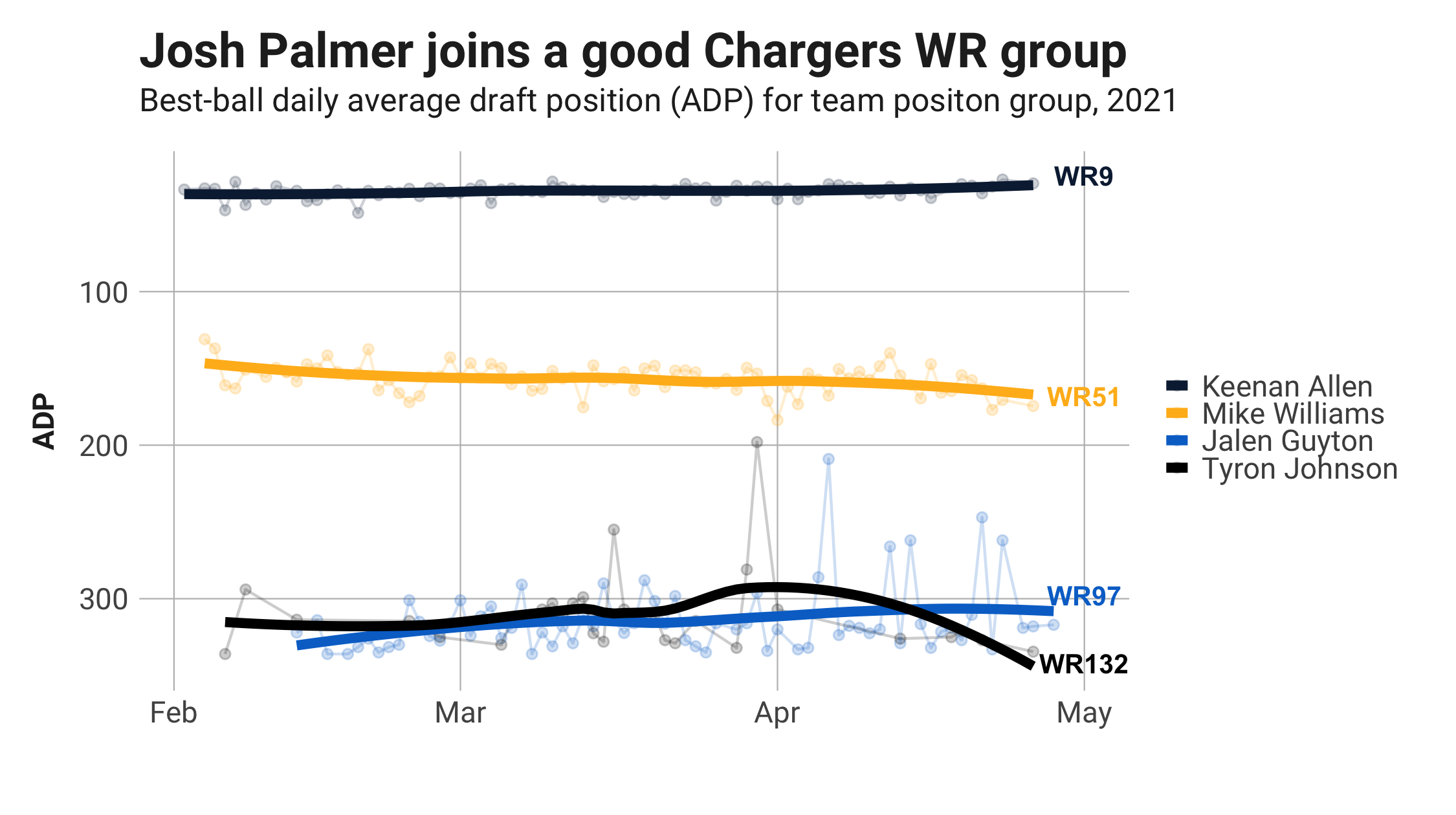 Keenan Allen is the stud fantasy receiver for the Chargers, and former top-10 pick Mike Williams is borderline of the top-50. Palmer was rarely drafted in recent best ball leagues, but should start showing up now that he has decent draft capital behind his evaluation.
The Chargers are slightly negative in our opportunity score. We forecast a strong passing game with Justin Herbert under center, but the upside for Palmer is limited playing with target hog Allen.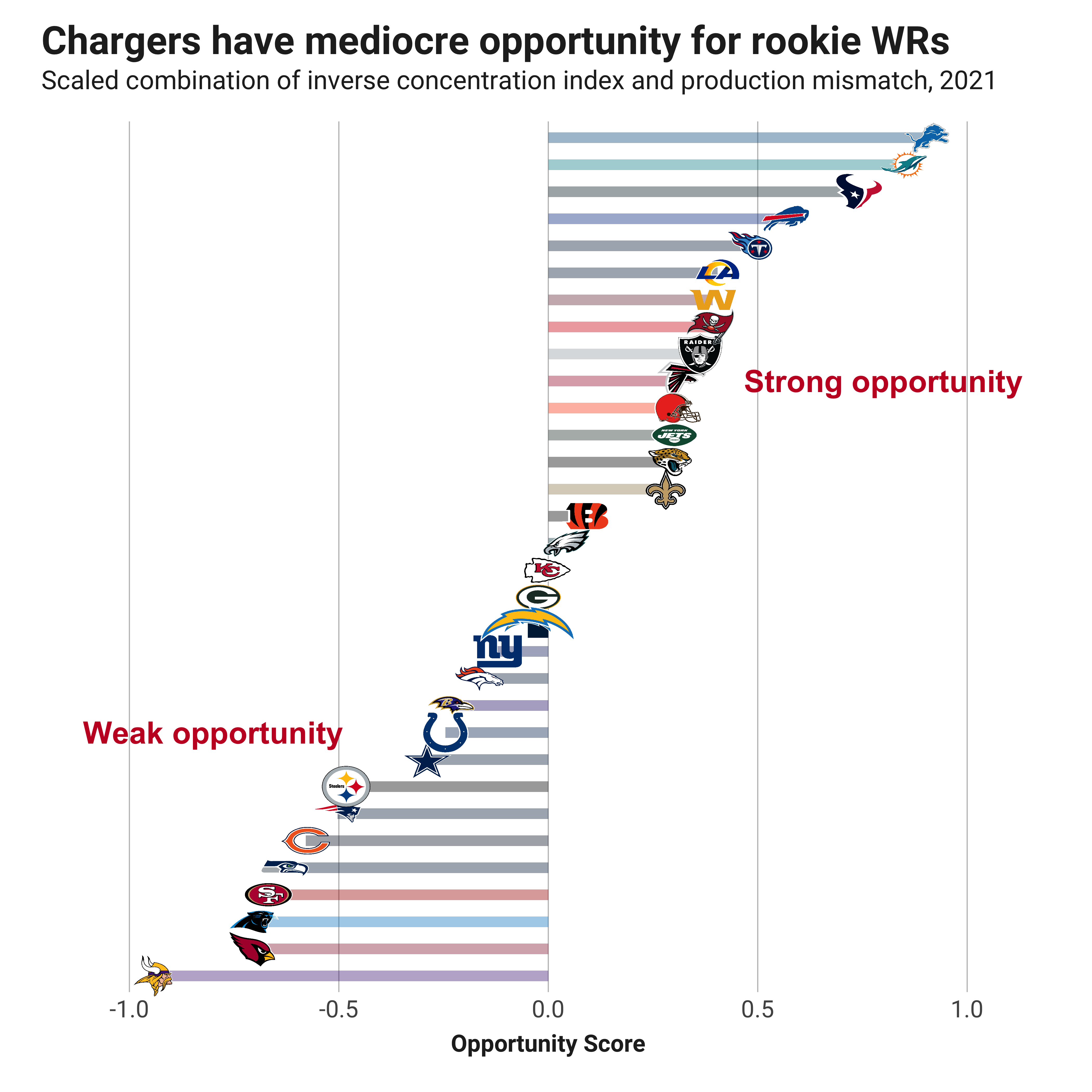 The real opportunity for Palmer will be a year or two down the line, with Williams playing in the final year of his rookie contract and Allen hitting 30 years old this season. Palmer could be the long-term option for one of the most promising young quarterbacks in the NFL.
Subscribe to PFF Edge to continue reading
Already have a subscription? Sign In