Last week, I introduced my opportunity scores model, which combines a few metrics for position group strength with best ball average draft position (ADP) to quantify which teams have the most opportunity for rookie wide receivers and running backs in 2021. After Round 1, I looked into the opportunity for all wide receivers and running backs drafted and added commentary around where I expect ADPs to move post-draft.
More of PFF's 2021 NFL Draft tools here: 
2021 NFL Draft Big Board | 2021 NFL Draft Guide | 2021 NFL Draft Stats Export | NFL Mock Drafts | NFL Mock Draft Simulator
Below, I'll update the opportunity scores for wide receivers and running backs drafted in the second round. I'll also walk through the ADPs of the position group each selection is joining, highlighting whether the rookie addition should slot in immediately as a strong producer and have a clear window to WR1 or RB1 status in the near future.
Moore was a possible first-round pick who ended up being snapped by the Jets early in the second round. Moore has been one of the biggest risers through the draft process, with an early ADP in best-ball leagues well above 250 and now close to 200. More joins a receiving good that added Corey Davis in free agency, Denzel Mims in the second round in 2020, and has a very similar player in Jamison Crowder under contract for one more season. The Jets will have minimal dead money and can save more than $10 million of cap space cutting Crowder.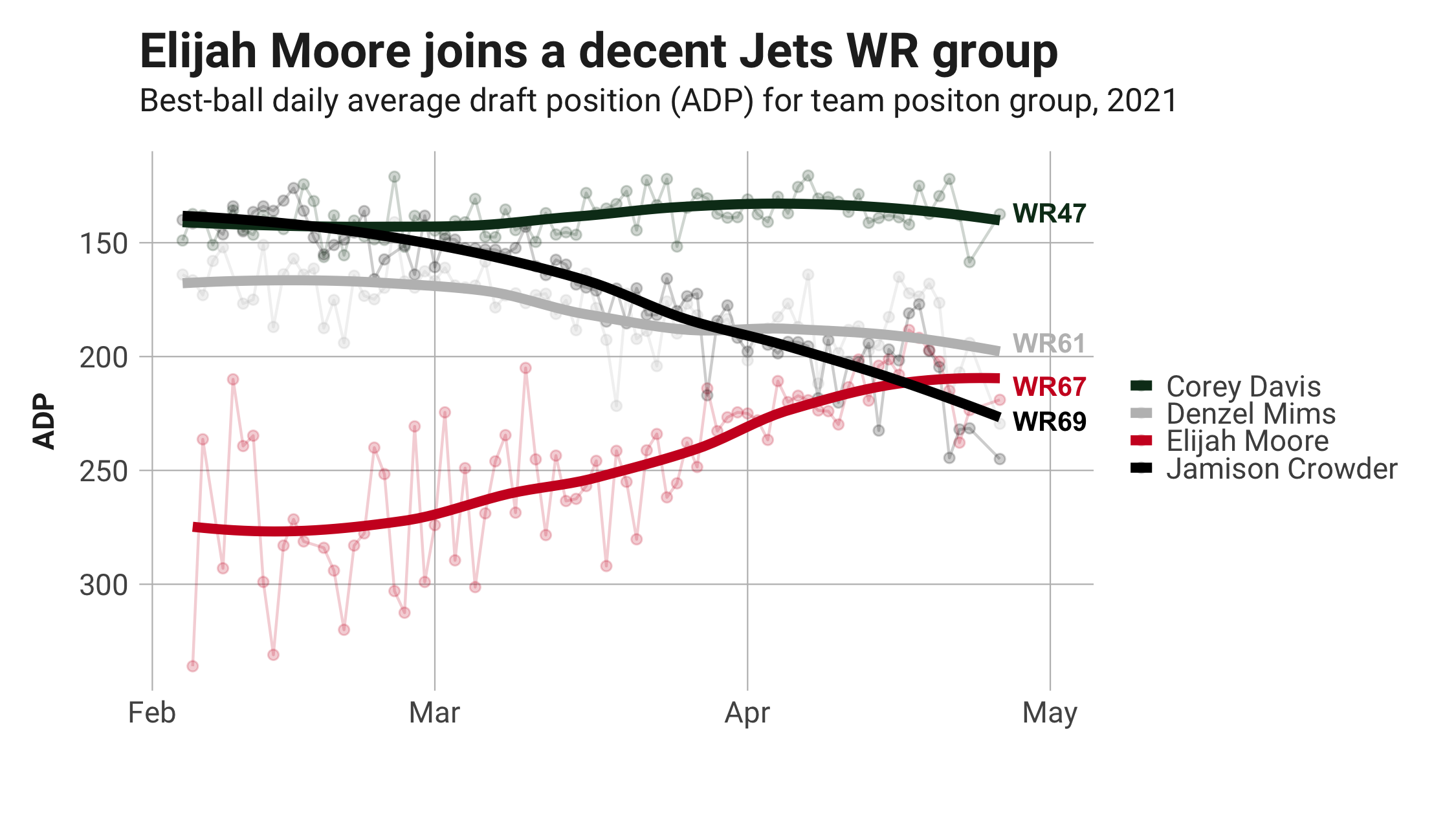 The Jets don't project to have a robust passing attack in 2021 with rookie Zach Wilson under center, but the competition isn't very stiff for targets if Moore can move into Crowder's slot role. Going into the draft, none of the Jets' receivers had an ADP in the top 45 at the position, and Crowder's ADP has been in free fall as it became more apparent he might not be long in New York. 
Weighing our weaker overall projection for the Jets with a receiving group that is looking for a lead dog, the opportunity score for the Jets ends up 12th on our scale. Moore might not have the opportunity in 2021 for a top-12 finish as the offense takes shape, but his medium- and long-term prospects are attractive.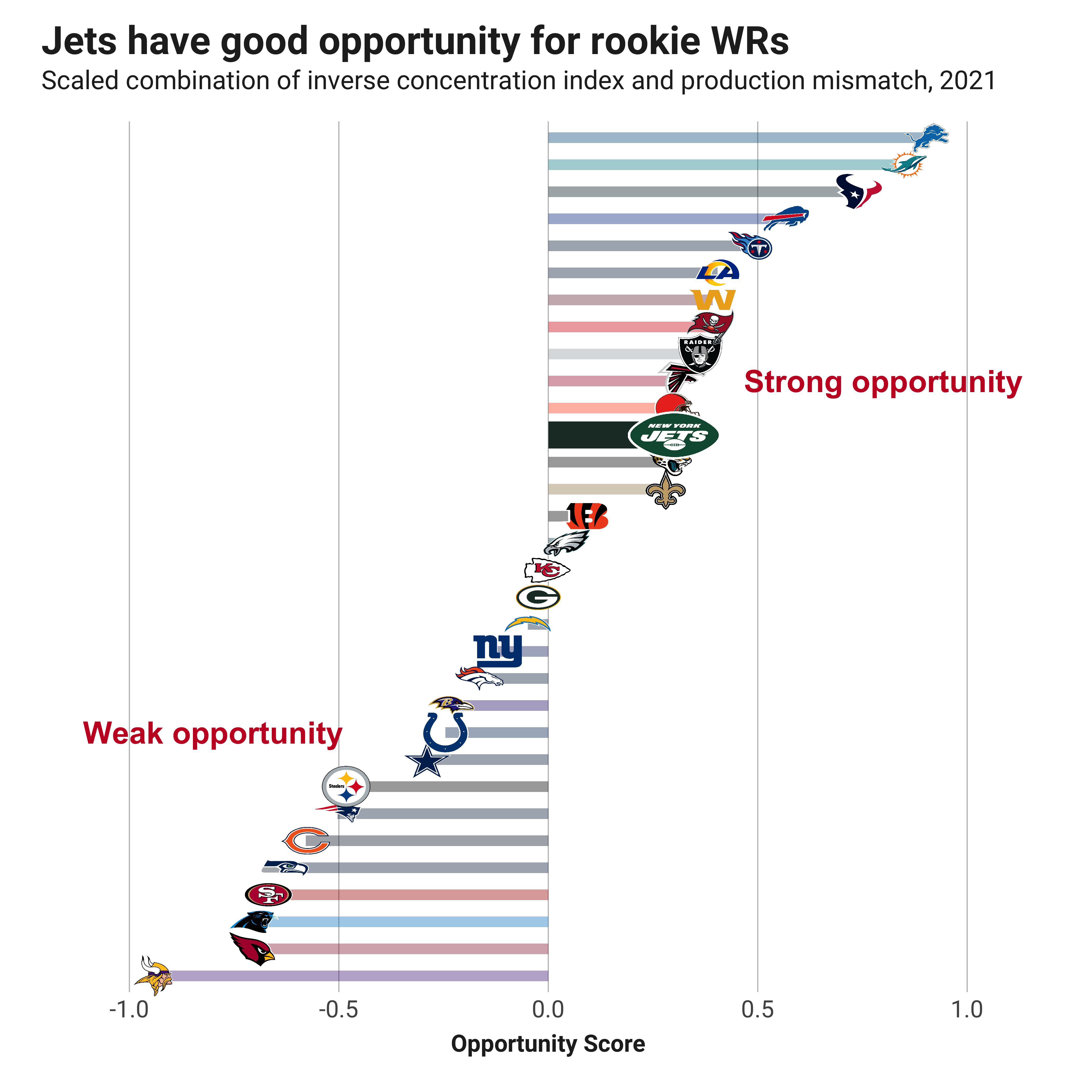 Subscribe to PFF Edge to continue reading
Already have a subscription? Sign In