I introduced my opportunity scores model earlier this week, which combines some metrics for position group strength with best-ball average draft position (ADP) to quantify which NFL teams have the most opportunity for rookie wide receivers and running backs in 2021.
Below, I'll update the opportunity scores for both position groups and highlight the teams that drafted a wide receiver or running back in the first round.
Unsurprisingly, most of the selections were made by teams lacking the position, though that wasn't always the case. I'll also walk through the ADPs of the position group each pick is joining, highlighting whether the rookie addition should slot in immediately as a strong producer with a clear window to WR1 or RB1 status in the near future.
More of PFF's 2021 NFL Draft tools here: 
2021 NFL Draft Big Board | 2021 NFL Draft Guide | 2021 NFL Draft Stats Export | NFL Mock Drafts | NFL Mock Draft Simulator
Chase was the presumed WR1 of the class, and it ultimately played out that way with the fifth pick of the first round. Joe Burrow gets his former stud wide receiver from his LSU days. At WR26, Chase has a strong ADP for a rookie in recent best-ball drafts.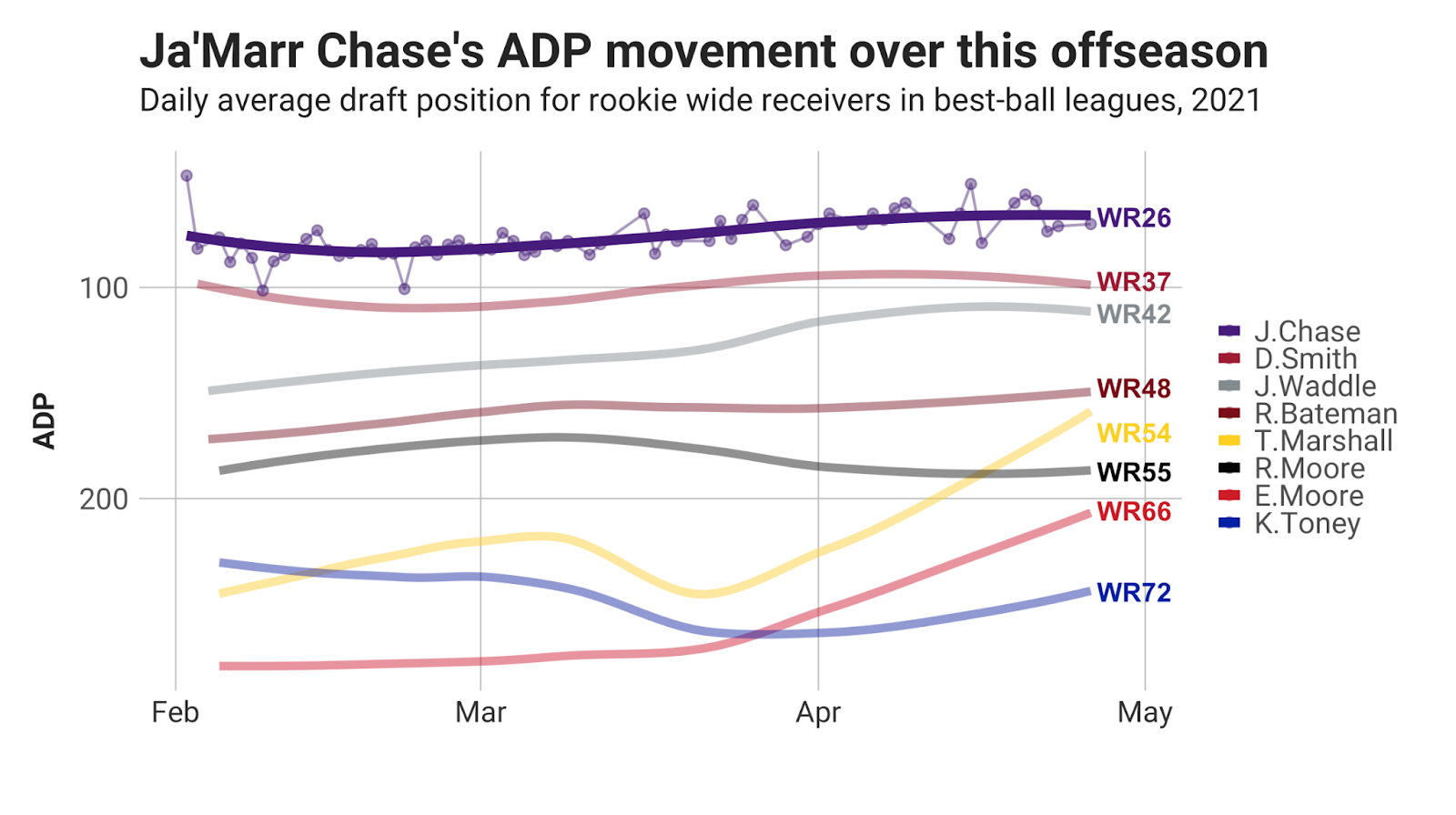 There is only a modest immediate opportunity for Chase, as the benefits of a high-volume passing attack will be offset by relatively strong wide receiver competition.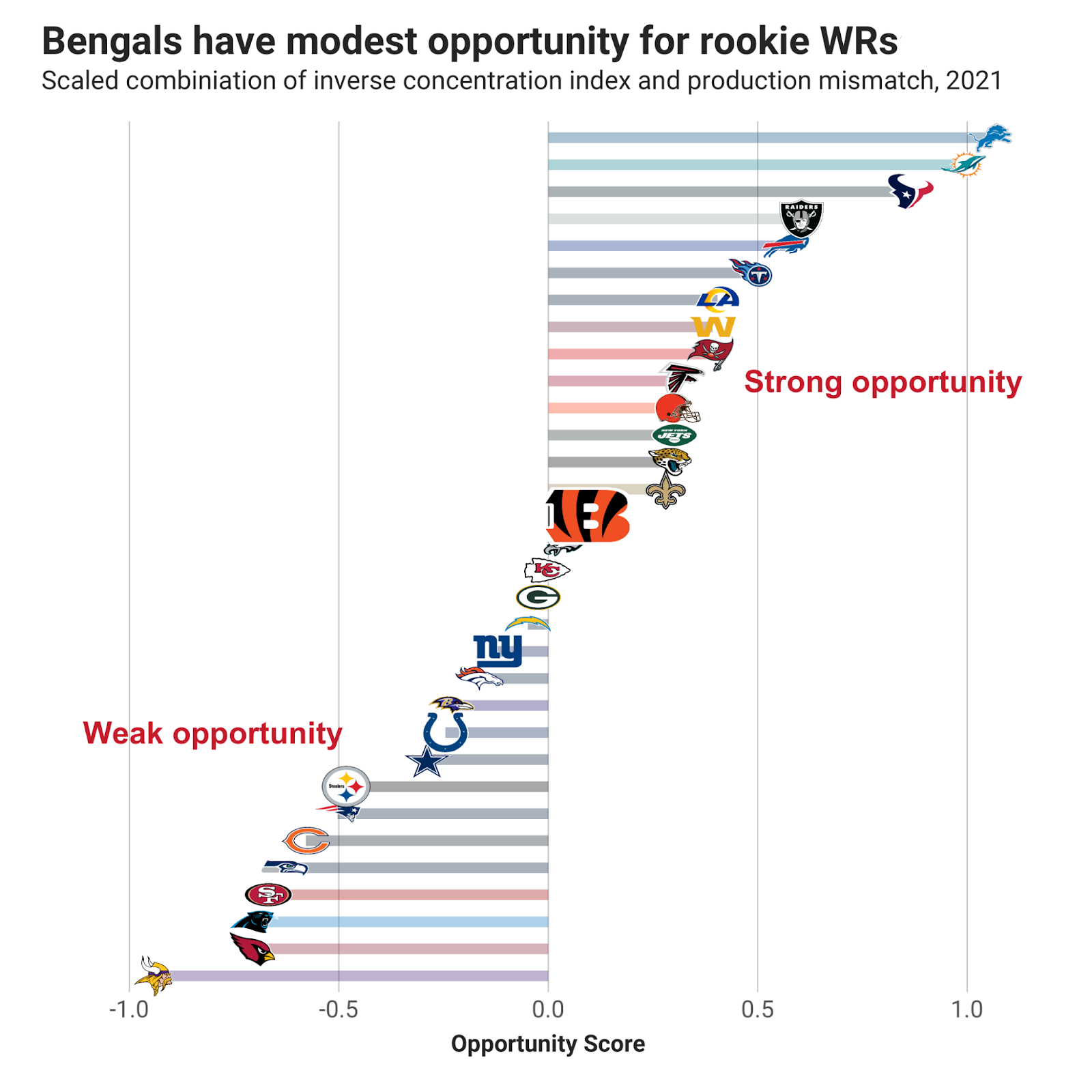 Tee Higgins has been a top-20 pick in recent best-ball leagues while Tyler Boyd was WR31. Burrow likely can't support three top-30 wide receivers, so I wouldn't be surprised to see the ADPs for all three weaken a little under the assumption they cannibalize each other's production.