(This is the first of an eight-part, four-week series from Pat Thorman attempting to answer pressing fantasy questions in each of the NFL's divisions. Follow the whole series here.)
As we do every July during the run-up to training camp, it's time to take a spin around the league to ask – and attempt to correctly answer – one fantasy-relevant question of each team. The perpetually-Patriots-dominated AFC East will kick things off. This season, the division faces the NFC North and rising AFC South.
Does Kelvin Benjamin's status as Buffalo's No. 1 wide receiver matter for fantasy?
Benjamin is his team's top wideout, and that is a rare thing. Theoretically, the NFL only has 32 of them each season – or 31, if you're Jerry Jones.
Alpha-dog receivers get peppered with targets – with opportunity. As we've been told, repeatedly and correctly, opportunity is everything in fantasy football.
We also need to open our eyes when following those targets and touches.
All targets are not created equal. All fantasy draft picks don't cost the same amount. All players' ceilings and floors are not even. The truth of whether Benjamin matters for fantasy lies in those details, rather than with his "No. 1 wideout" status.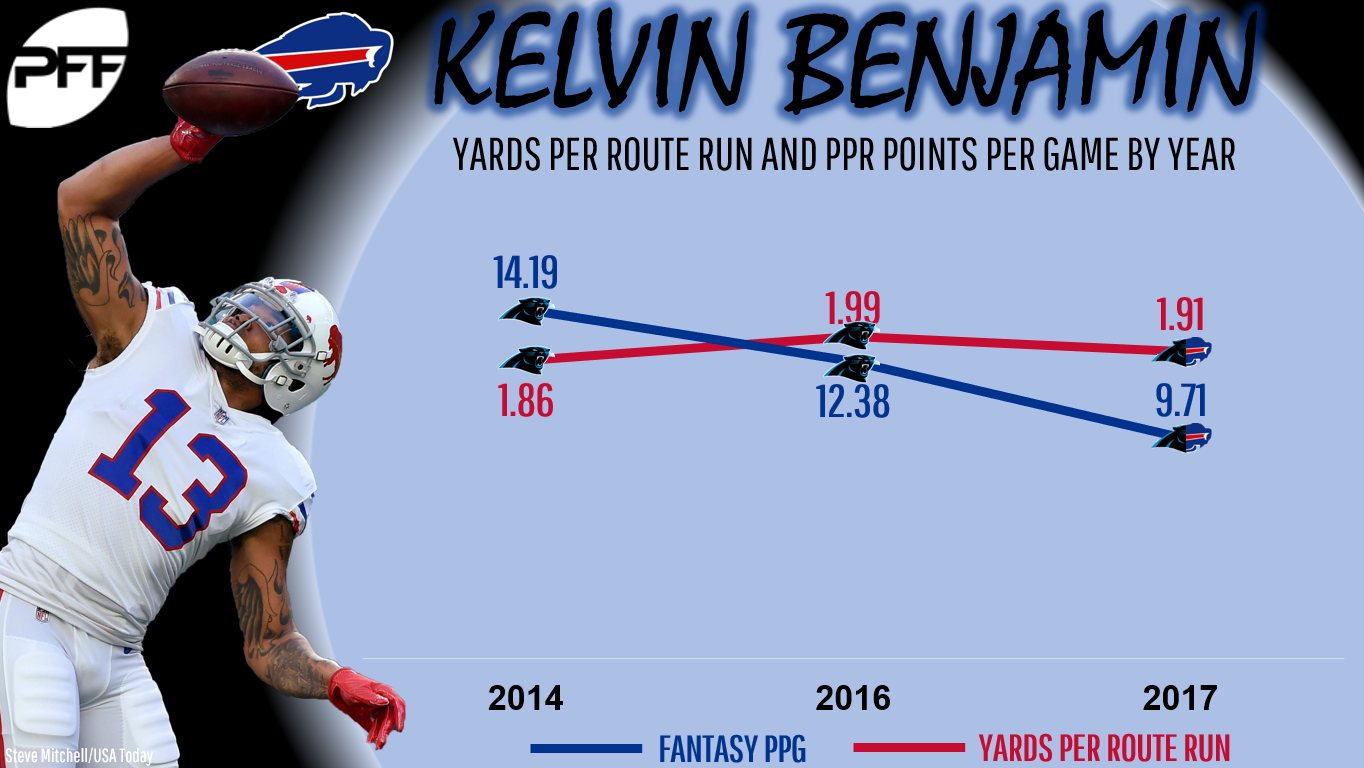 Benjamin has simultaneously been billed as a cheap high-ceiling option and as an affordable high-floor play. He is certainly inexpensive, and typically gets drafted early in the double-digit rounds. On PlayDraft, that's before Rishard Matthews, Kenny Stills, Kenny Golladay, and rounds earlier than Allen Hurns – another "No. 1 wideout" in an offense without a legitimate No. 1 receiver.
Subscribe to PFF Edge to continue reading
Already have a subscription? Sign In