Any chance that the Kansas City Chiefs had to repeat as Super Bowl champions last season vanished after the team sustained an overwhelming number of offensive line injuries.
The impact was too sizable for even the great Patrick Mahomes to overcome as the Chiefs fell at the hands of the Tampa Bay Buccaneers, 31-9, in a blowout Super Bowl 55 loss. Mahomes' 31 dropbacks under pressure were the most he'd ever endured in an NFL game.
Editor's Note: PFF's 2021 Fantasy Football Draft Guide and 2021 Fantasy Football Cheat Sheets are LIVE!
That's why Kansas City made it a priority this offseason to go all in on upgrading the offensive line. PFF's offensive line rankings have the Chiefs pegged as the No. 7 unit (11th last season) based on the additions/returns of tackle Orlando Brown Jr., left guard Joe Thuney, right guard Laurent Duvernay-Tardif and center Austin Blythe.
After completely reshaping their offensive line, the Chiefs now field one of the best combinations of high-upside starters and depth in the NFL. And it's just one more reason this offense will be one of the NFL's best for fantasy football.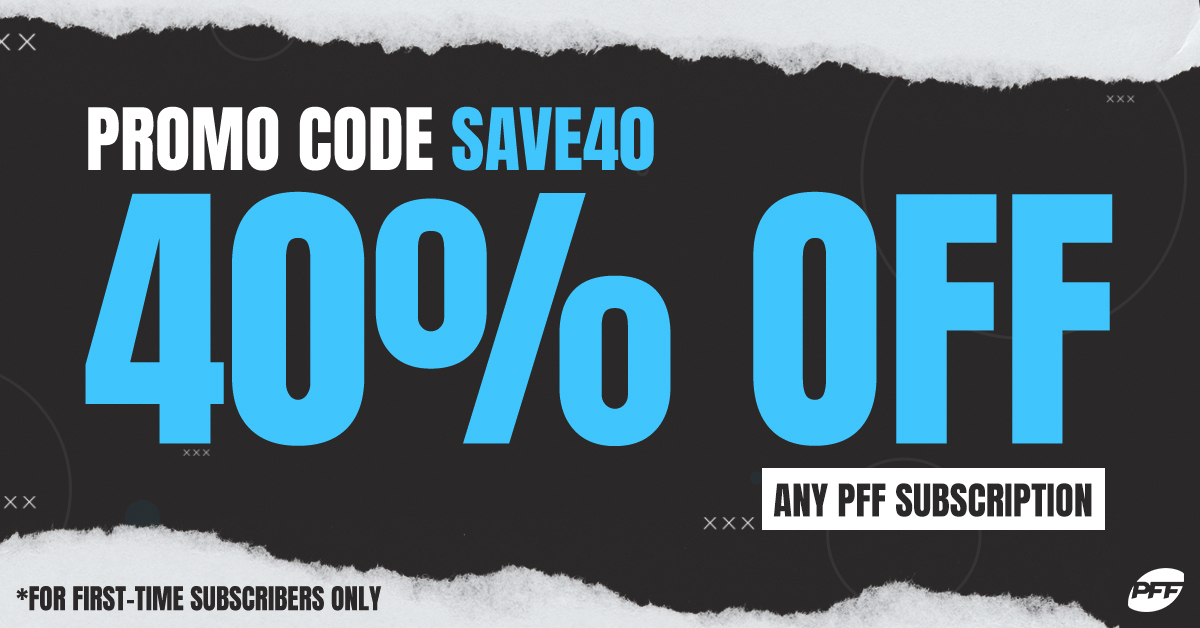 2021 Team Preview
Make no mistake: Nobody is sleeping on Kansas City's offense. The unit has the highest cumulative ADP and is alone with four players — Mahomes, Travis Kelce, Tyreek Hill and Clyde Edwards-Helaire — going inside the top 40 player selections.
And that's to be expected with how heavily the offense relies on Mahomes' arm. The Chiefs finished fourth in neutral game script pass-play rate (66%) and third in raw passing attempts per game (44) last season. PFF's fantasy projections have Mahomes slated for 629 passing attempts (second) and over 5,000 passing yards (second).
Mahomes is also projected to lead the league in touchdown passes (38), which is tied to the team's tendency to turn up the passing volume (third-highest pass-play rate) in the red zone.
PFF's highest-graded quarterback since 2018 should be viewed as the no-doubt fantasy QB1. He's easily the safest bet to return top-three fantasy value. His underrated rushing (career-high rushing yards in 2020), league-leading expected points added per play (EPA) and improving accuracy form a can't-miss fantasy option.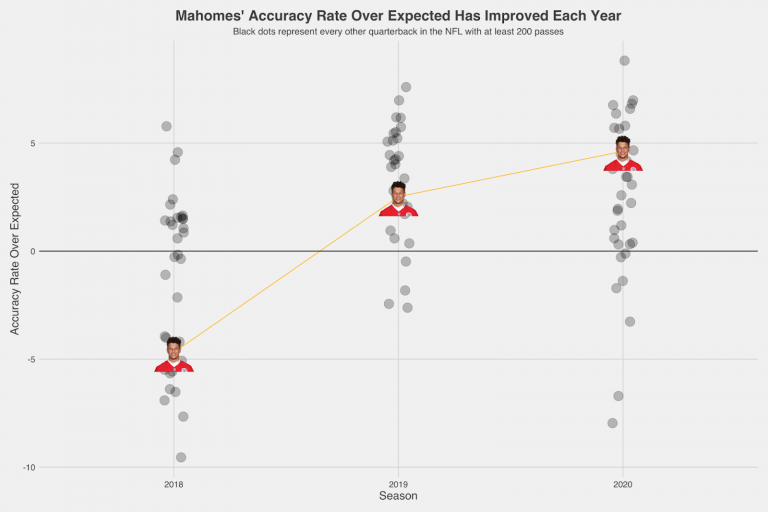 Still, bear in mind that the extra security to lock in Mahomes (ADP range from 25th to 40th overall) requires a much higher investment than any other Tier 1 quarterback.
Considering they all offer similar fantasy QB1 overall upside, the optimal approach would be to wait for another elite passer a round after Mahomes comes off the board. The exception would be if a roster already includes any combination of Hill, Kelce and Edwards-Helaire. In that case, Mahomes is worth the high selection in the pursuit of a Chiefs team stack.
Hill, in particular, needs to be viewed in high regard as a mid-first-round selection. He was virtually unstoppable during the second half of the 2020 season — 26.6 fantasy points per game, five top-five fantasy finishes — and his week-winning upside (58 fantasy points in Week 12) instilled fear into fantasy managers facing him in weekly head-to-head matchups.
So although Kelce edged Hill out in target share (26% vs. 24%), it's hardly the reason to favor him over Hill. The positional advantage of tight end over wide receiver is the real selling point, but Hill's expertise as the league's No. 1 deep threat (some might even say in the conversation for best deep threat ever) separates him from every other player.
Hill finished second last season in yards on passes thrown 20-plus yards to go along with a perfect PFF receiving grade (99.9) on such plays. He also finished fifth in deep-target share (41%), lightyears ahead of Kelce (18%).
The speedster's knack for terrorizing defenses downfield will inevitably continue in 2021 thanks to Mahomes' deadly accuracy. As identified by PFF's Tej Seth, Mahomes experienced a jump of 19 percentage points in accuracy rate over expected when it came to passes over 20 yards from 2018 (his MVP year) to 2020.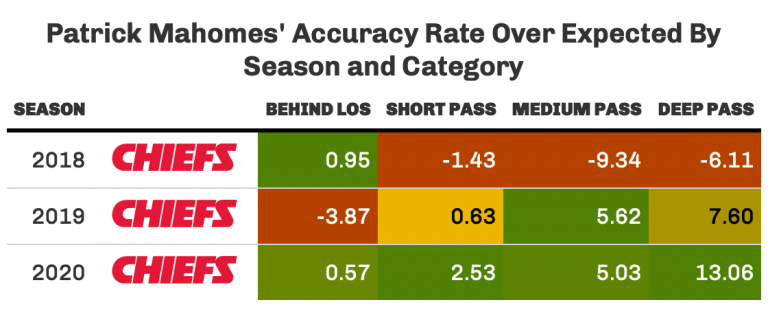 Hill has to be in the conversation as the WR1 overall in fantasy football alongside Davante Adams (with Aaron Rodgers) because his upside is one-of-a-kind.
OVERVALUED
Subscribe to PFF Edge to continue reading
Already have a subscription? Sign In