The NFL is a matchup-driven league. Offensive coordinators are always looking to scheme their playmakers into one-on-one situations against a defender, while defensive coordinators will attempt to do anything in their power to upset the timing and rhythm of the opposing QB.
Despite the obvious impact that defenses have on opposing offenses, fantasy players and fans alike are often left with one-way metrics to describe offenses and defenses that they are then forced to compare against each other in an attempt to identify mismatches.
The goal here is to provide easy-to-decipher charts and notes to define each week's key matchups and advantages on both sides of the ball in:
Explosive Plays

Pace

Pressure

Yards Before Contact

Passing Game

EPA
Week 17 is always a bit of a unique slate due to certain teams not having much to play for at this point in the season. Specifically, two squads almost assuredly will rest starters and two might do so due to their playoff scenario being all but wrapped up, while 14 additional teams have already been eliminated from contention and quite literally have nothing to play for this week:
Chiefs: No. 1 seed is clinched; coach Andy Reid already more or less confirmed Patrick Mahomes and other key starters will be resting. This is the main rest issue to worry about.
Steelers: Out of the running for the No. 1 seed, coach Mike Tomlin has already confirmed that Mason Rudolph will be under center against the Browns. This makes sense considering the team never had the luxury of a bye week. 
Bills: Out of the running for the No. 1 seed; it wouldn't be surprising to see Josh Allen and company play far fewer than 60 minutes come Sunday without the benefit of a bye week being attached to the No. 2 seed. Still, the chance to secure a home game in the divisional round could lead to the Bills treating this as a regular game.
Buccaneers: The Bucs can clinch the No. 5 seed and a date against the NFC East with a win; just realize coach Bruce Arians admitted to going out of his way to feed Mike Evans in Week 16 in the hopes of getting his No. 1 WR over 1,000 receiving yards in order to rest him in Week 17. Check out the Wednesday edition of

The PFF Fantasy Football Podcast

for additional thoughts on this situation as well as a breakdown on all 16 games.

Teams eliminated from playoff contention: Bengals, Vikings, Lions, Jets, Patriots, Falcons, Panthers, Jaguars, Texans, Chargers, Raiders, Broncos, 49ers, Eagles.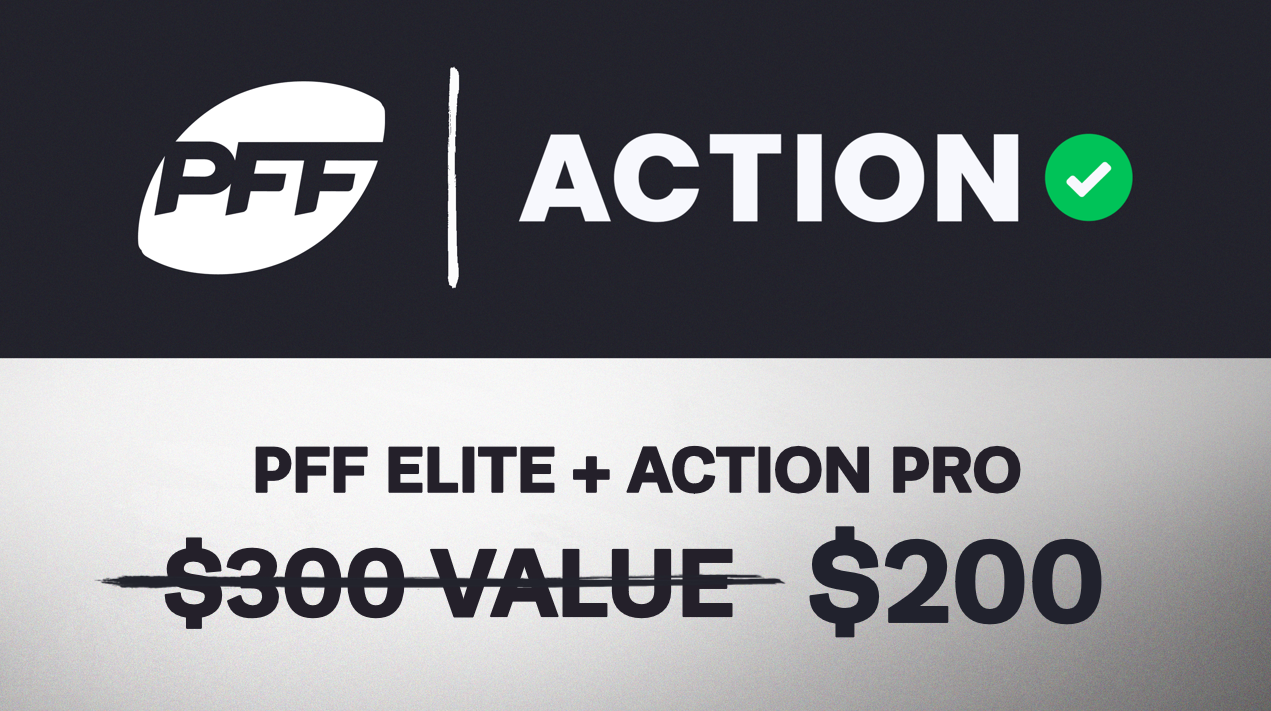 The following charts display matchup-specific information meant to highlight the largest mismatches in these ever-important facets of football to ultimately gain actionable betting and fantasy takeaways. And, of course, to have fun.
Note: This data is based on what has happened in Weeks 1-16.
Explosive Plays
Big plays make the football world go round. Matchups between explosive offenses and leaky defenses are exactly what we're looking for when compiling game stacks in DFS, or when betting an over.
Explosive Pass Rate

: The sum of an offense's rate of 20-plus yard completions per pass attempt and the opposing defense's rate of 20-plus yard completions allowed per pass attempt. A higher percentage is better for offenses (green is good, red is bad).

Explosive Run Rate

: The sum of an offense's rate of 15-plus yard gains per rush attempt and the opposing defense's rate of 15-plus yard runs allowed per rush attempt. A higher percentage is better for offenses (green is good, red is bad).
Which Week 17 matchups feature big-play offenses vs. big-play allowing defenses?

Higher or lower % = large or small combined sum of the pass/rush big-play rate from the matchup's offense and defense (green = good, red = bad)

Big pass play: 20+ yards
Big run play: 15+ yards pic.twitter.com/wQuQKfWHvB

— Ian Hartitz (@Ihartitz) December 29, 2020