Stats are misleading. Yet, in fantasy football, they're often the sole basis for our perception of a particular player. It makes sense. We score points as players accumulate stats. But does the box score tell the whole story? Of course it doesn't. To truly evaluate a player's fantasy potential, we need to dig deeper beyond the superficial numbers and get a better understand of player production. Today, I'm going to show you how we can do just that with expected production (xPro).
Simply put, expected production is a way of calculating the anticipated statistical output of any player on any play given the historical productivity of all players in that exact situation. It's an all-encompassing view of performance that includes passing, receiving, and rushing the football. This is a similar concept to Scott Barrett's "actual opportunity" but without a focus specifically on fantasy points. Using this methodology, we can quickly determine which players overperformed and underperformed in a given year.
While some players are chronically on one side or the other of the mean throughout their careers, expected production can provide a good sense of regression candidates, both positive and negative. The end result is an enhanced ability to identify value along with players to avoid on draft day. Expected production can also be used during the season to pinpoint regression candidates to target or unload in trades.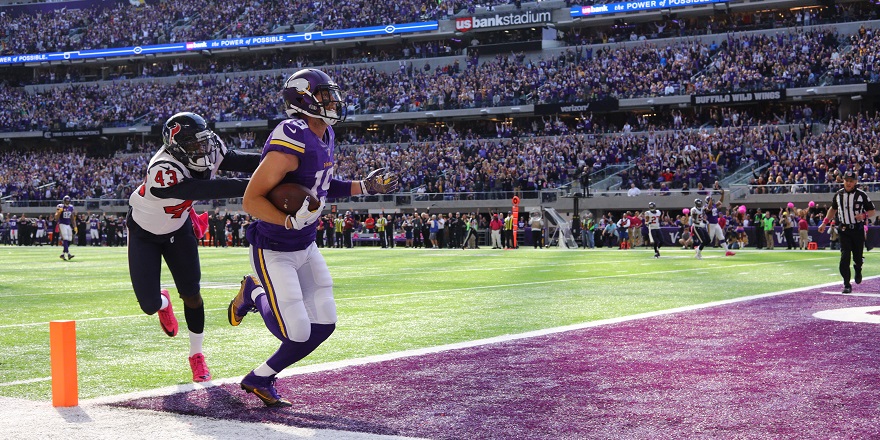 At PFF, we now have data going back to 2006. This treasure trove of information tracks every imaginable aspect of each play. Sure, we have the basic stats (yards, receptions, etc.), but our database also contains advanced stats (target depth, yards after contact, etc.) along with key details about each play like the direction of the play, the offensive and defensive packages, and much more. This rich set of information allows great context to player production and enables us to compare across seasons to establish an expected baseline of productivity in a given set of conditions.
In the passing game, xPro first takes into account line of scrimmage. Location on the field has a significant impact on expected output. On average over the last 10 years, a pass thrown five yards in the air has a higher expected yardage total when the line of scrimmage is 45 yards from the end zone than when it's three yards from the end zone for obvious reasons.
However, that five-yard pass from the 3-yard line has a significantly higher chance of resulting a score than the pass from the 45-yard line. In fact, five-yard passes from the three-yard line score an average of 45 percent of the time. From the 45-yard line, that number drops to just 1.1 percent. There's also a difference in expected catch rate from these two locations. From the 3-yard line, just 46.6 percent of passes traveling five yards in the air have been caught compared to 72 percent from the 45-yard line over the last 10 seasons.
Subscribe to PFF Edge to continue reading
Already have a subscription? Sign In