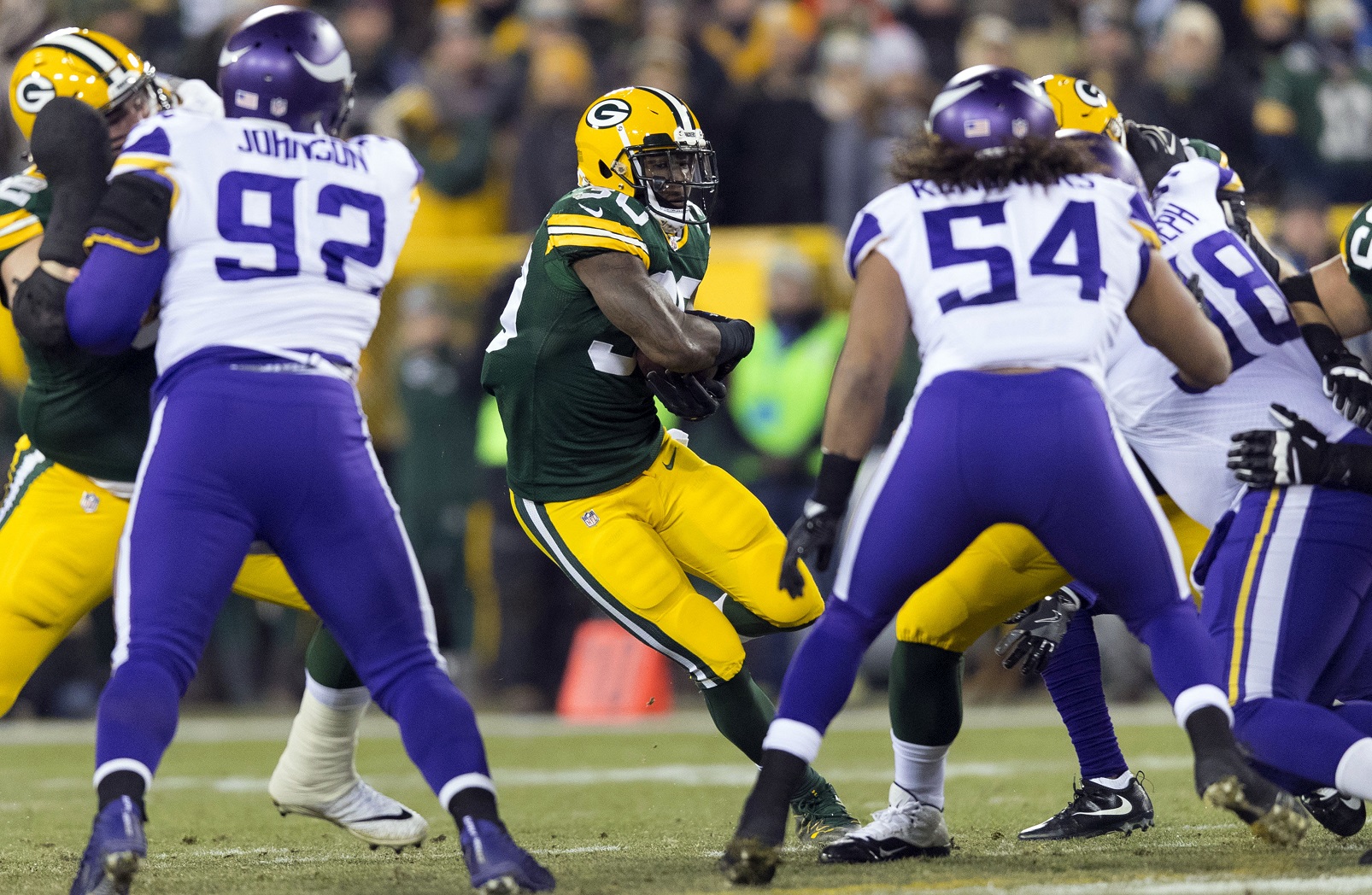 Dec 23, 2017; Green Bay, WI, USA; Green Bay Packers running back Jamaal Williams (30) rushes with the football during the first quarter against the Minnesota Vikings at Lambeau Field. Mandatory Credit: Jeff Hanisch-USA TODAY Sports
We've reached the end of the road for the 2017 season, but we still have one jam-packed Sunday worth of DFS action to gear up for. With 16 games on tap for this slate — seven early games and nine late games — it's quite literally as busy as it can be.
Here's a look at several FanDuel cash game strategies you can deploy in Week 17.
(For the FanDuel tournament guide, click here)
Week 17 outlook: FanDuel pricing and projections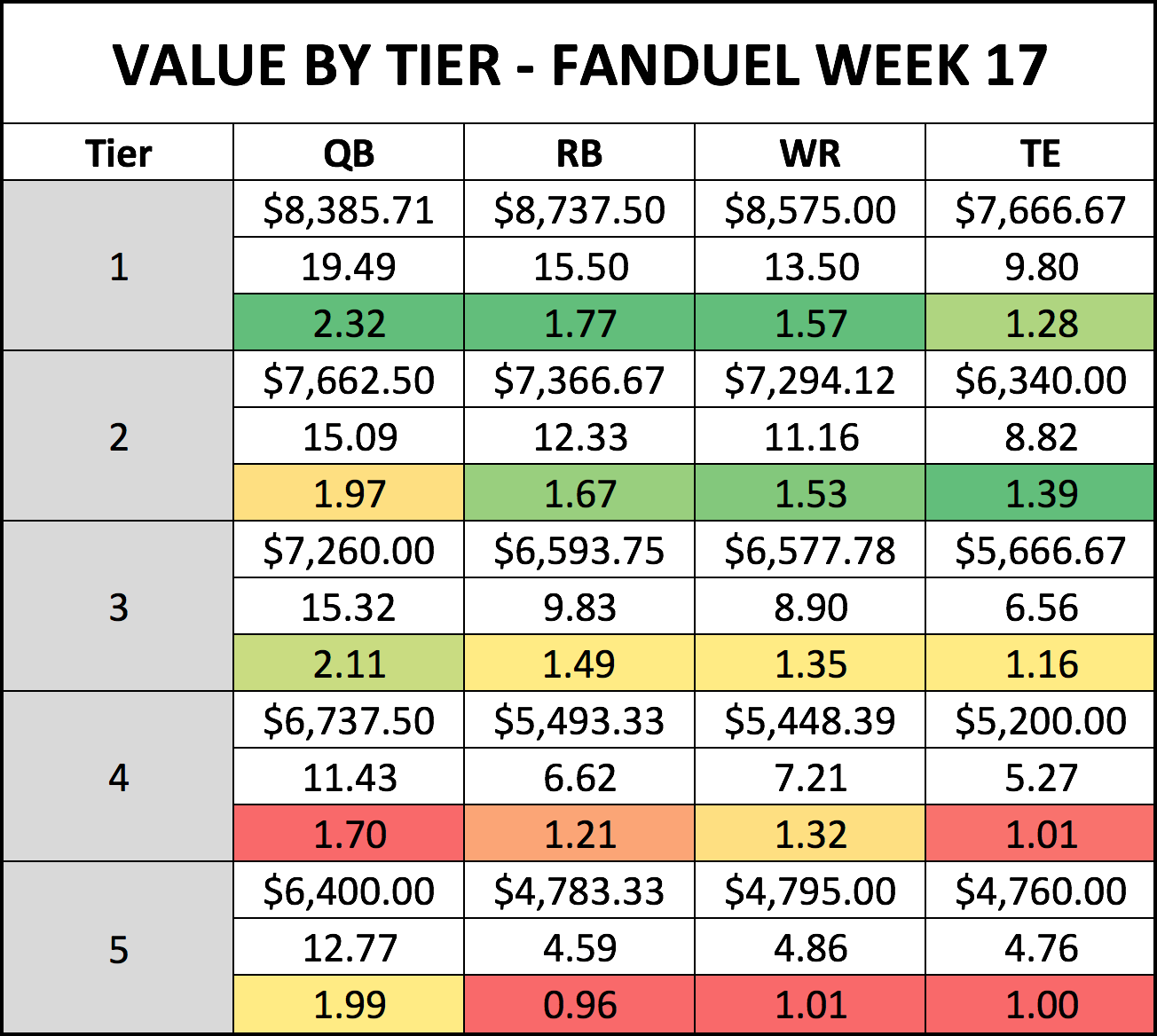 Tier Definitions
1
2
3
4
5
QB
$8000+
$7500-$7900
$7000-$7400
$6500-$6900
$6100-$6400
RB
$8000+
$7000-$7900
$6000-$6900
$5000-$5900
$4600-$4900
WR
$8000+
$7000-$7900
$6000-$6900
$5000-$5900
$4600-$4900
TE
$7000+
$6000-$6900
$5500-$5900
$5000-$5400
$4600-$4900
The Box: The first row within each tier represents the average salary of every player in that tier. The second row represents the average projected fantasy points for every player in that tier. The third row is the average value of each player in that tier (points/salary*1000). The Box is also color coordinated within each position throughout the tiers.
Quarterbacks: Pricey guys are in good spots, but cheaper might be safer
We have 32 quarterbacks to choose from this week, and many of them are real-life studs in must-win situations with playoff seeding (or the playoffs in general) on the line. This means plenty of big names could be worth paying up for this week.
But there are also plenty of potential landmines.
Russell Wilson always seems to be in play, but if the Falcons are blowing out the Panthers, will Wilson play the whole game? Ditto for Ben Roethlisberger at home against the Browns. What if the Pats are crushing the Jets?
All quarterbacks priced $7,500 and above have this question, save for Jimmy Garoppolo and Kirk Cousins. All of these quarterbacks are either in playoff contention or already in the playoffs but just fighting for seeding, are locked into their seed (like the Jaguars and Chiefs), or are out of the running entirely.
If we can expect a full game out of these players, many of them are viable. Big Ben at home against the Browns is nearly as good as it gets. Cam Newton has been on fire, and the Panthers could still clinch a first-round bye. Matthew Stafford is in a great spot against the woeful Packers secondary.
You must have PFF Edge to continue reading...