Many attempt to derive fantasy football takeaways from the offseason's shifting sands, and one component of this process that has actionable use is vacated targets. For the uninitiated, vacated targets are targets lost from a prior season due to the player leaving the team for one of a variety of reasons.
Others have looked into this concept, including Peter Howard of DLF and John Paulson of 4for4, to name a couple. Both of their works are impressive and give a good insight into the theory. I had some additional curiosities, so I'll dive into those here.
Position Groups Targets YOY
Something that makes intuitive sense is that NFL teams' position groups stay relatively consistent year over year in terms of targets allotted. On top of that, the fantasy points at each position group are stable, as well — teams often don't make drastic enough changes to their offense to shake up positional targets and fantasy scoring, and when they do, it's very rare.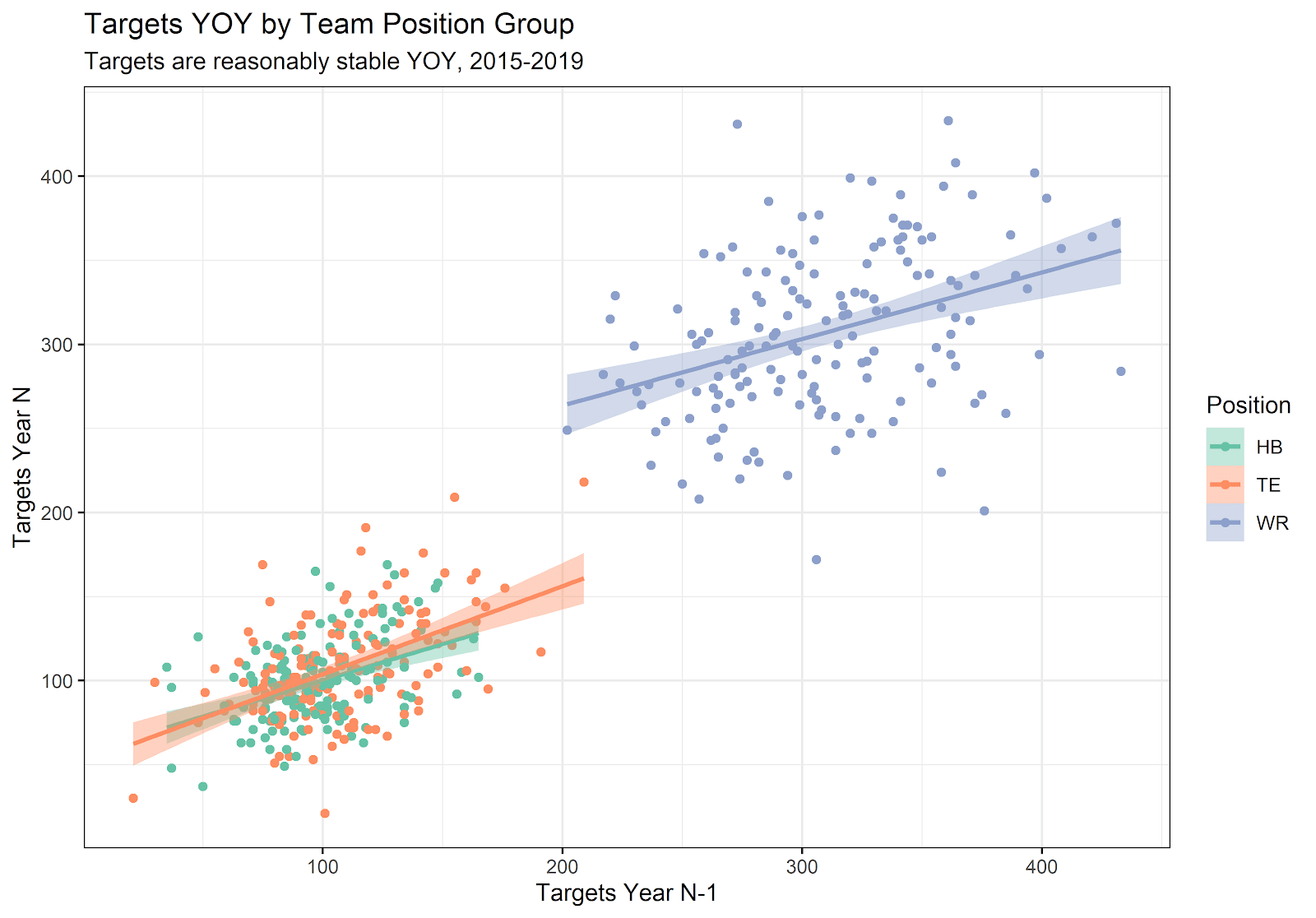 The R2  is .896 for the targets model and .797 for the fantasy points model. So, let's drill down a little further.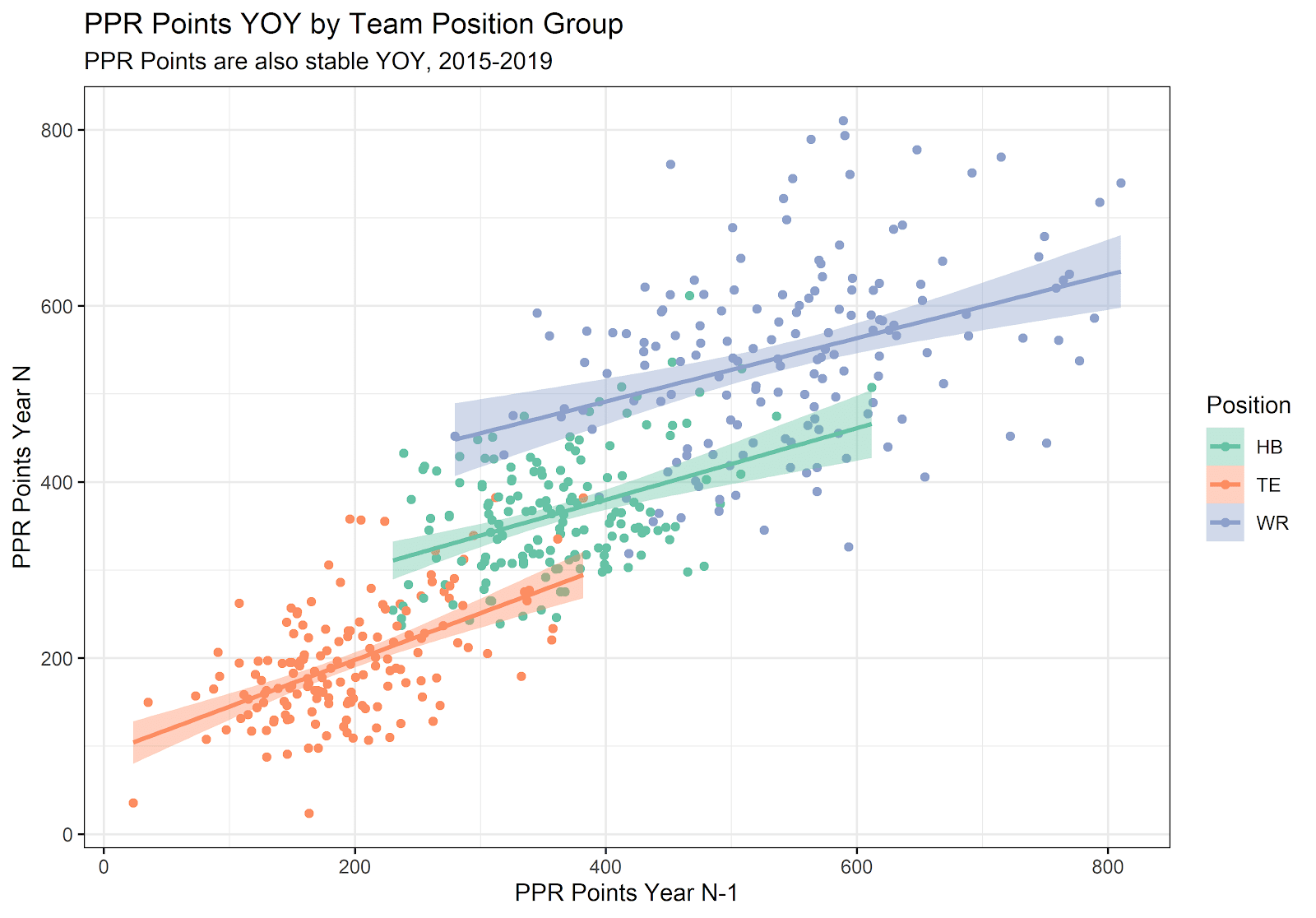 Establishing Value of a Vacated Target
For the running backs and wide receivers, I grouped the players by fantasy points per game into fantasy tiers. For example, WR1 is 1-12, WR2 is 13-24, etc. And for tight ends, I instead went six players per tier.
Since we know that targets and fantasy points are likely to stay within position groups, let's take a look at how vacated team targets from prior seasons affect the potential for increased fantasy points per game within positional fantasy point tiers. We know that there is variance baked into how many of these targets go to each position group, so we use the larger sample of targets for a broad look at the data.
Wide Receivers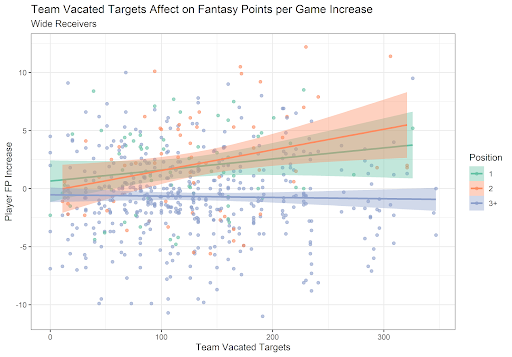 The clearest trend that we can derive from this analysis is this: Top-24 wide receivers will likely receive a bump in fantasy production with a large amount of vacated targets present from the prior season.
The WR3 and beyond category did not provide much insight. This would make the point that just because targets are available does not make them free for the taking. Targets are an earned commodity. This is something that Peter touched on in his article, and I 100% agree with it.
Subscribe to PFF Edge to continue reading
Already have a subscription? Sign In