We're back for more notes from Week 3. The season is now in full swing, but the amount of top prospect matchups has still been lackluster to date. Next week brings a conference slate chocked full of good games though so let's hang in there through one last week of cupcakes to see who's caught my eye.
[Editor's Note: All EDGE and ELITE subscribers have access to PFF's Preseason 2020 NFL Draft Guide. Subscribe today to download your copy!]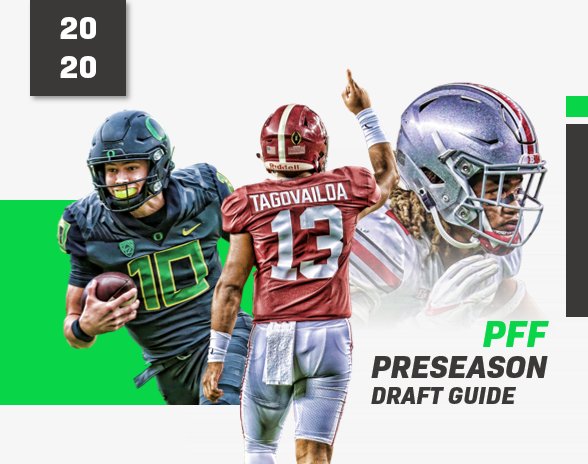 More Receivers?!
The list of draft-eligible receivers with impressive tape is officially getting out of hand. Wake Forest's Sage Surratt and LSU's Justin Jefferson have both been on fire in recent weeks after coming into the 2019 season with little fanfare. Through three games, Surratt ranks second nationally with 377 receiving yards while Jefferson is third at 374. Two key areas where you'd like to see a receiver win when projecting to the next level – contested situations and creating after the catch – both have been superb at so far. Jefferson has hauled in all three of his contested targets while breaking a ridiculous seven tackles on 19 catches. Surratt has somehow topped that, going 5-for-7 on contested catches and picking up eight broken tackles on 21 receptions. Those contested numbers aren't terribly surprising for a couple of 6-foot-3 wideouts, but the broken tackle figures are exceptional for bigger receivers like Jefferson and Surratt. In PFF's Preseason 2020 NFL Draft Guide, 10 wideouts had grades in the first three rounds. When the next draft guide installment drops on October 12th, Jefferson and Surratt's names could be in that mix, as well.